KidZania, the new family edutainment centre at Sentosa's Palawan Beach has officially opened its doors on Tuesday, 12 April 2016.
KidZania is an indoor city concept for kids from aged 4 to 17 where they can have fun doing role playing with different professions and working with real world brands like Lifebuoy, Pizza Hut, KFC, Yakult and many more in a safe and child-friendly environment.
KidZania Singapore's official opening day and ribbon-cutting ceremony by (left) Tunku Dato' Ahmad Burhanuddin, Group Managing Director and Chief Executive Officer of Themed Attractions Resorts & Hotels and (right) Mr Xavier López Ancona, President and Chief Executive Officer of KidZania.
KidZania aims to make the role playing experiences as realistic as possible by working closely with child education experts and real life brands, to complement school learning experiences. Kids have the opportunity to experience what it is like working in the adults' world.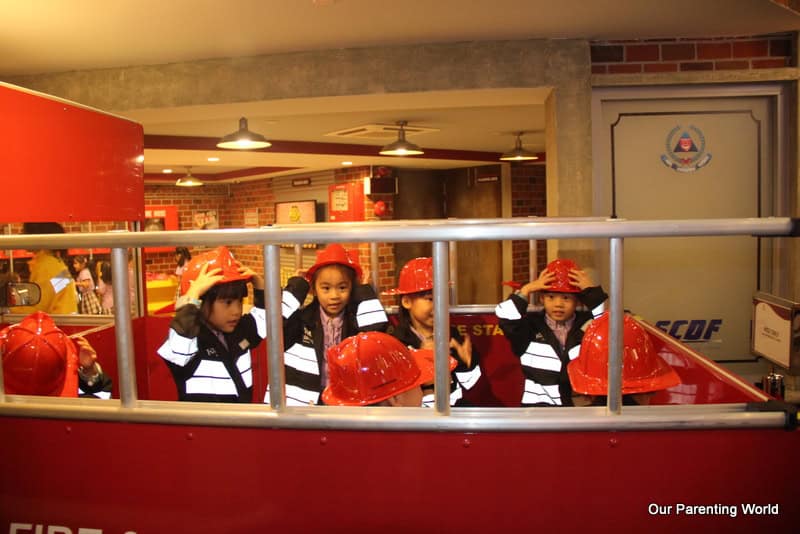 Children saving the day as a fireman with the Singapore Civil Defence Force.
Children working as a doctor/surgeon at Mount Elizabeth Hospital.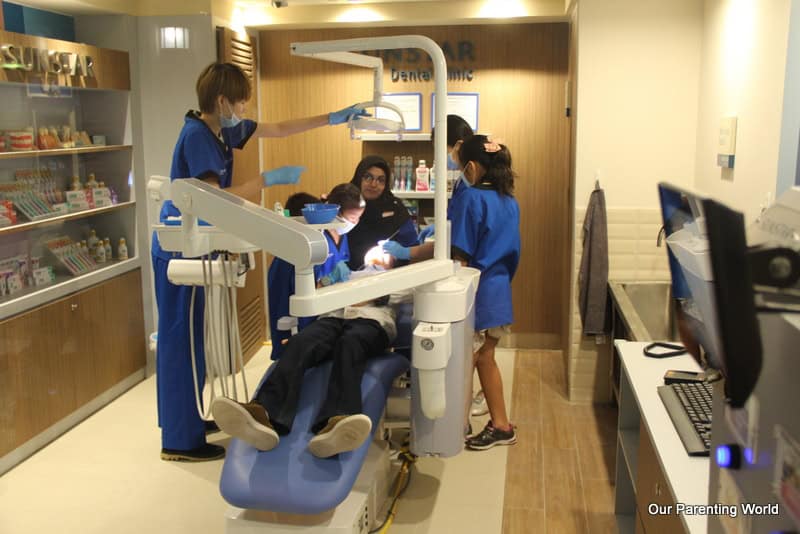 Children working as a dentist examining the teeth of their patient.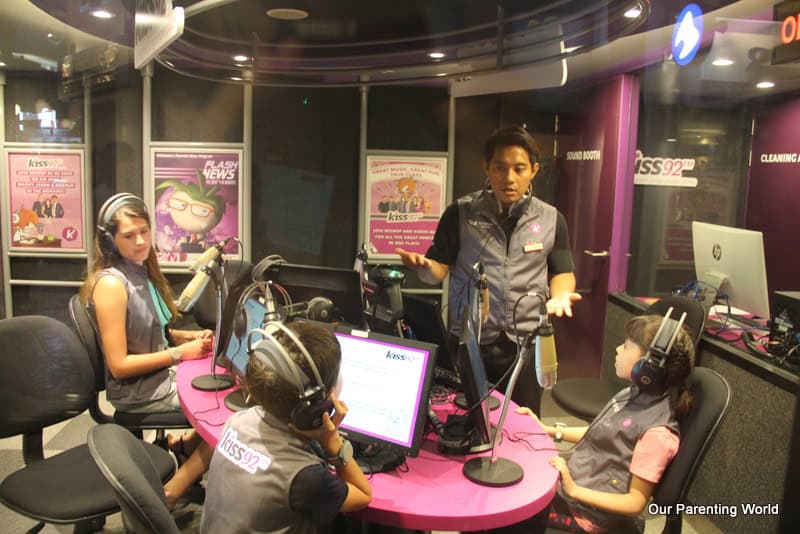 Children as Radio DJ at Kiss 92 FM.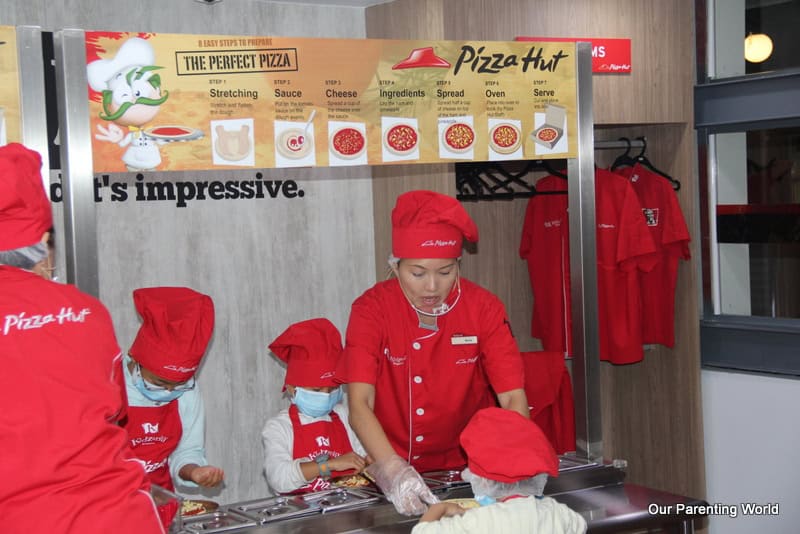 Children working at Pizza Hut, learning how to make delicious pizza.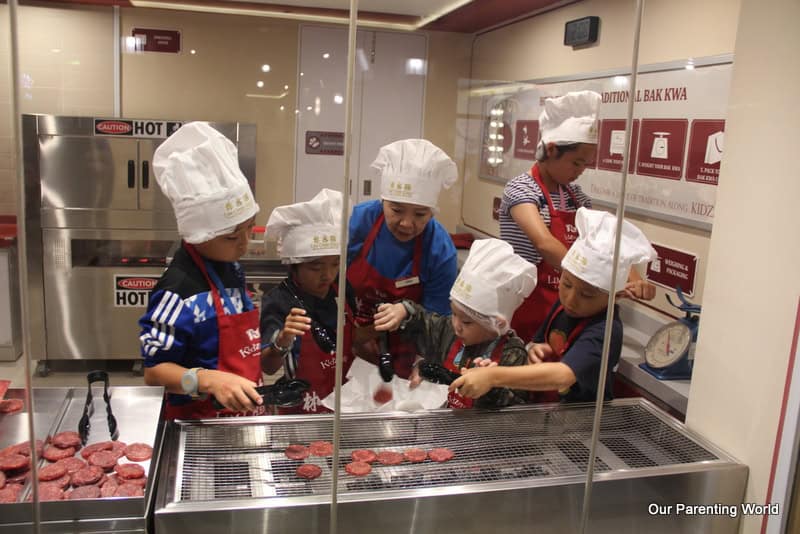 Children working at Lim Chee Guan making bak kwa.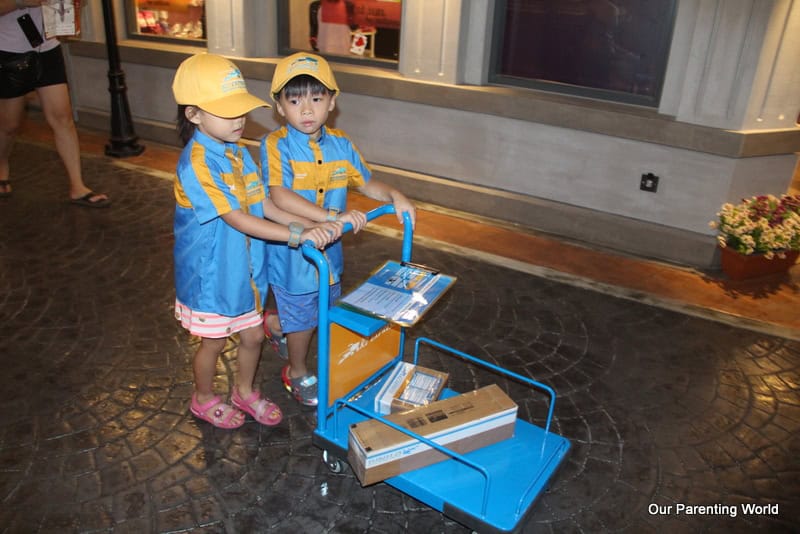 Children can be seen performing various role-play activities throughout the park. 
With 60 role playing activities, kids are able to be a doctor working in a hospital, a radio DJ at a radio station, a policemen working on a case at the police station, and even working at Pizza Hut making delicious pizzas and many more! 
KidZania is built to look like a miniature city complete with child-sized buildings, paved streets, vehicles, and its own currency called kidZos and banks.
The park also features unique additions such as flight simulators and KidZania Singapore is the only one to have a full-wing fuselage of an actual aircraft that comes with two different types of flight simulators: the Boeing 787 Dreamliner and the Airbus A380 superjumbo aircraft. It's unique addition also include a Peranakan Museum that allows children to experience Singapore's heritage and culture.
Throughout the process, kids have a better understanding of the various professions, its job requirement and at the same time, kids are able to learn the key values and pick up life skills that will be useful for them.
All the activities are housed within 7,600 square metre park at KidZania with lots of spaces for kids to explore and engage in activities. In addition, KidZania Singapore welcomed four new industry partners – C'est Moi, GardenasiaKids, the Singapore Civil Defence Force and the Singapore Police Force. This brings the number of industry partners to date to 37. 
KidZania is a city just for kids, adults must be accompanied by a child aged 17 and below in order to enter. Children below 8 years old must be accompanied by an adult while in the city. Parents will also be able to participate in selected role-play activities, as well as take an active role in understanding their children's inclinations and learning process.
Safety is top priority at KidZania and it starts right from entering into the city park where parents and children will be issued with a wrist tags to keep track of the child, it enables parents to contact the child everywhere in the park and to prevent the kids from leaving the park without an authorized adult. Other safety features include specially designed curved sides doors to prevent the kids' fingers from being clamped by the swinging door.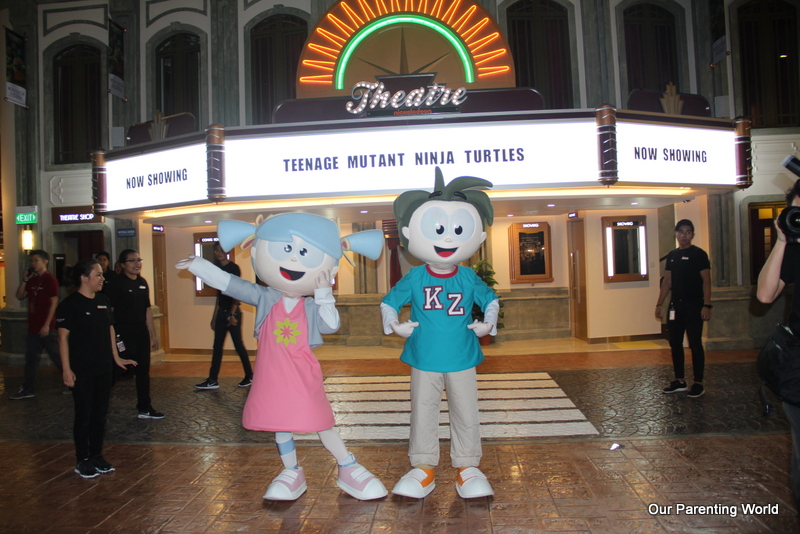 Tickets can be purchased on-site at KidZania Singapore, families are encouraged to check and book online at www.kidzania.com.sg to secure their tickets and check the park's availability.
KidZania Singapore operates 7 days a week, with tickets ranging from S$25 to S$58. Online ticket purchases are entitled to 5% discount off walk-in rates. All adults must be accompanied by a child aged 17 and below to check into KidZania Singapore. Children below eight years old must be accompanied by an adult whilst in the city.
KidZania Singapore Opening Hours:
Sundays to Thursdays: 10am to 5pm
Fridays, Saturdays, School holidays, eve of and Public Holidays: 10am to 8pm
For more information on KidZania Singapore, check out www.kidzania.com.sg and facebook.com/KidZaniaSingapore.