King's Potong has been around for so long and for many of us, it is part of our growing up years enjoying the various classic Asian flavoured ice cream sticks till now. 
King's Potong's wide variety of flavours include Mao Shan Wang, Black Glutinous, Red Bean, Signature Coconut, Durian, Cempedak, Yam and Teh Tarik. All its ice cream are free from any artificial flavouring, durian lovers will enjoy its Mao Shan Wang which is made of 100% Mao Shan Wang puree from Malaysia, its iconic teh-tarik is as authentic as it can get and many other flavours that you will love!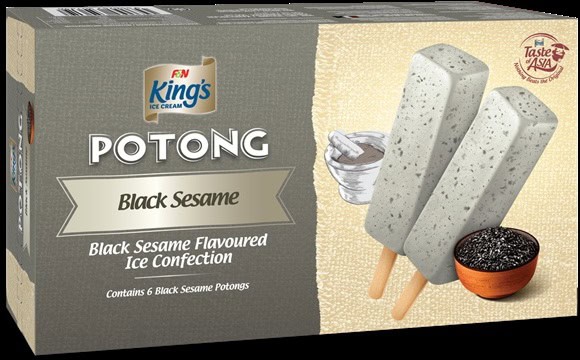 Photo Credits: F&N Creameries
Now King's Potong has launched and added another new flavour, introducing the King's Potong Black Sesame to the family! It is the same good tastes in a refreshed packaging that brings out the authentic flavours of Asia that you will enjoy at all circumstances whether to cool down on a hot weather or simply just indulging yourself in the delicious ice cream. 
Black Sesame is well-known for its many health-benefits like it helps to relieve constipation and indigestion, stabilises your blood pressure, helps to give you healthier bones, decreases the risk of cancer and it has anti-ageing properties too. Black Sesame is used and an important ingredient in our Asian delicacies and they are also toasted, grounded and boiled to thicken into a sweet black paste often served warm as a dessert after meal or as a snack. Many enjoyed its rich nutty and aromatic flavour. 
The new King's Potong Black Sesame introduces an icy twist to this classic Asian dessert. It is made using black sesame sourced directly from Taiwan and with no additional colouring and preservatives, the new King's Potong Black Sesame packs the familiar taste of black sesame paste on a stick of frozen indulgence for all to enjoy anytime, anywhere.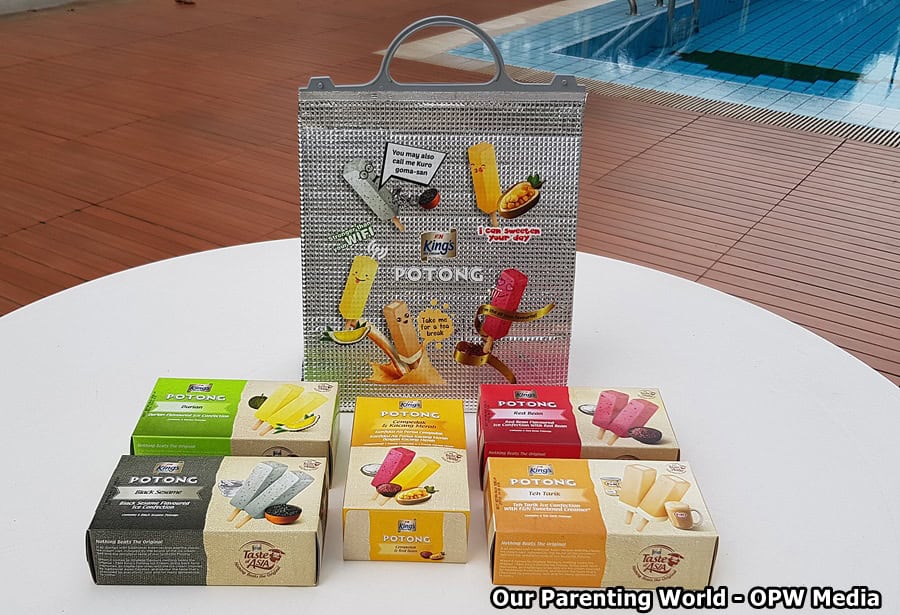 The new King's Potong Black Sesame will be available in a multipack of six sticks at a Recommended Selling Price of $4.50. This August, consumers will also be thrilled to know that they can get one box of King's Potong multipack for free with every purchase of two boxes of King's Potong multipack boxes. They can be purchased at all leading supermarkets and hypermarkets and while stocks last! To find out more about F&N, please visit its website at www.fraserandneave.com