Children rejoice! Get Ready for Kiztopia – Singapore's Largest Indoor Edutainment Playground in a shopping mall to open at Marina Square on 15 June 2019! 
Kiztopia is massive, spanning an area of 18,000 square feet space is divided into 18 different play areas such as an indoor driving school, Augmented Reality (AR) studios, role play rooms with each play zone that is designed with specific learning objectives in mind for the little ones to cultivate their social, emotional, and motor skills. Suitable for children aged 12 years and below, Kiztopia encourages parents to interact with their kids at the park and foster a stronger parent-child bond, each admission pass accounts for the entry of one child and one adult.
Kiztopia has its own unique mascots featuring 11 original characters with its own distinctive personality, profession, and story that accompanies and tailors to various children's interests at specific play areas. The characters are Dr. Chen, Mark the monkey, Chichi the chick, Tiger, Raby the rabbit, Bell the bear, Pepe the pig, Tina the turtle, Pio the penguin, Honey the bee, and Eli the elephant.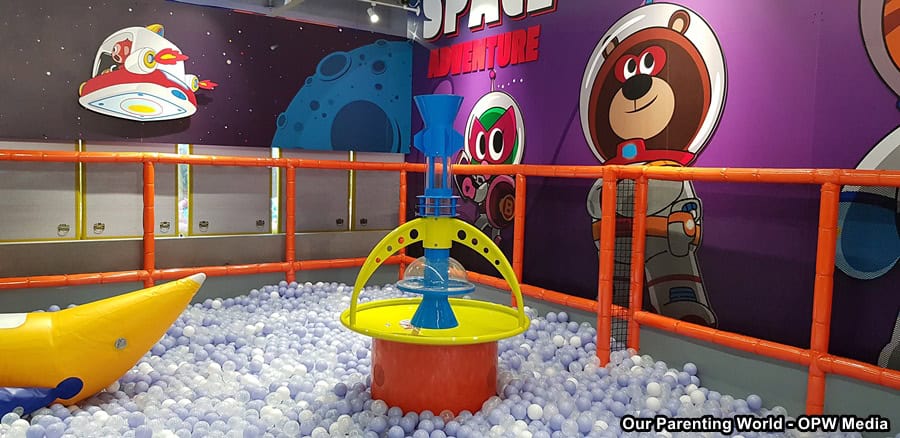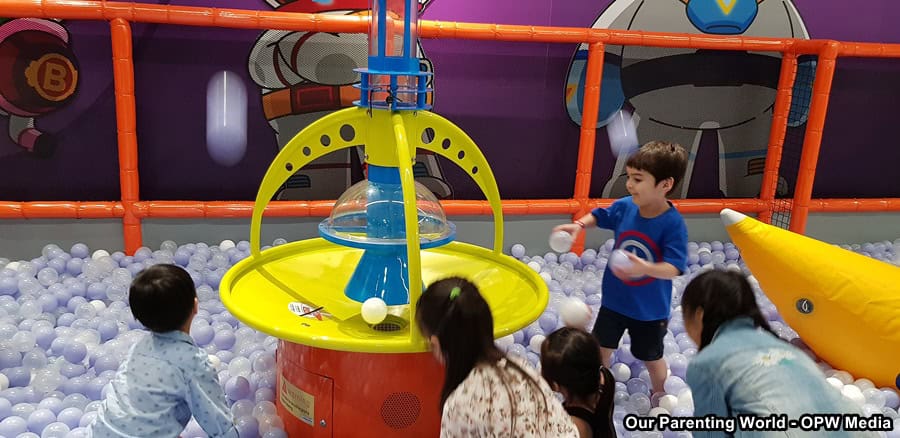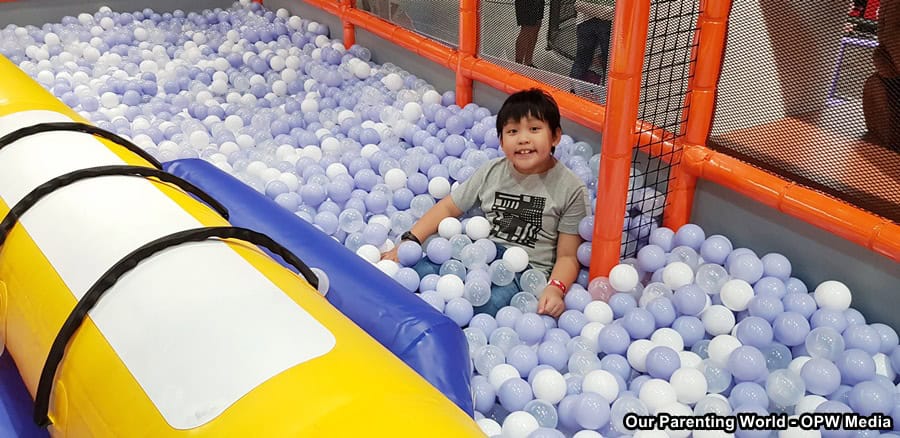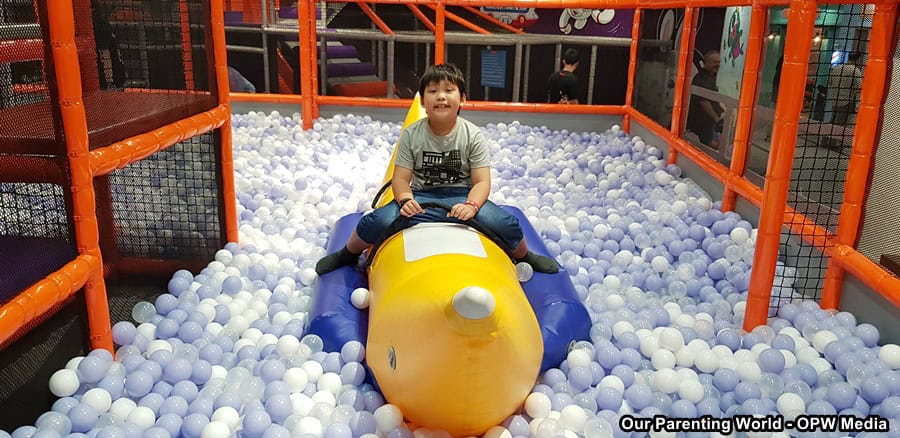 One of the favourite play areas has to be Mojo Zone where it consists of two giant slides and a huge ball pit area. This must be the biggest ball pit that we have seen! At the same area, there is a interactive AR Wall where kids can pick up a mini ball and throw at the animal or object that is being projected on the wall. The banana boats at Mojo Zone are very popular with adults and children, many parents were seen pulling their excited kids sitting on the boat around the sea of balls.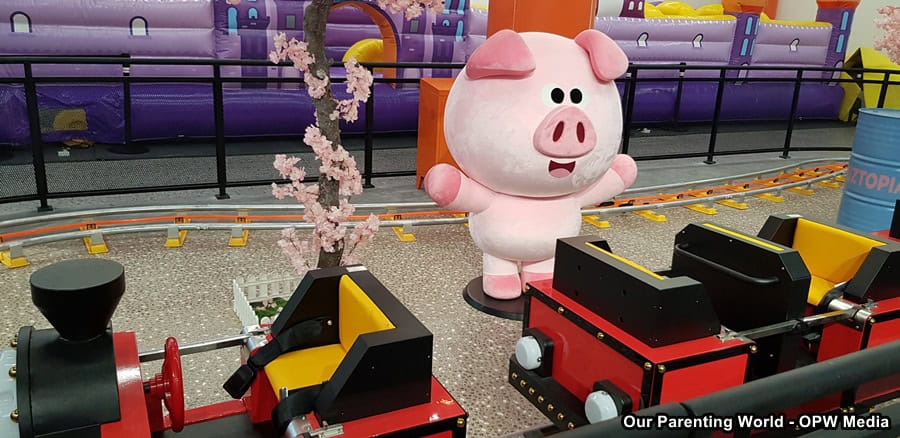 Kids will love to hop onto the super adorable Chug Eli train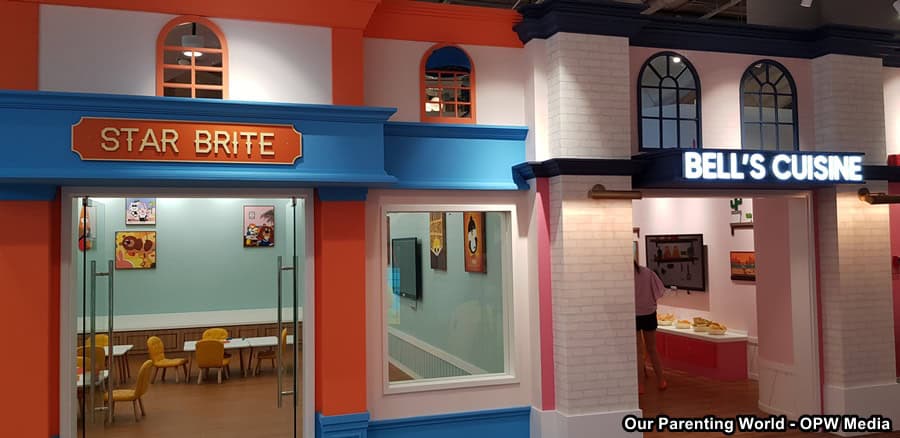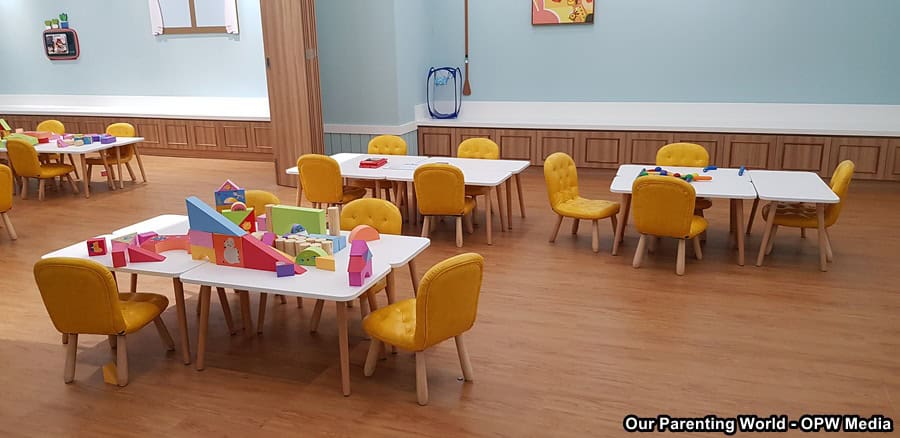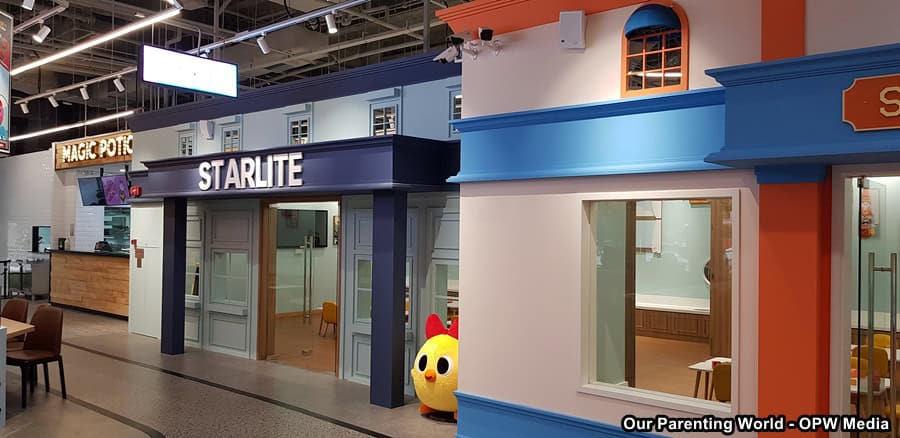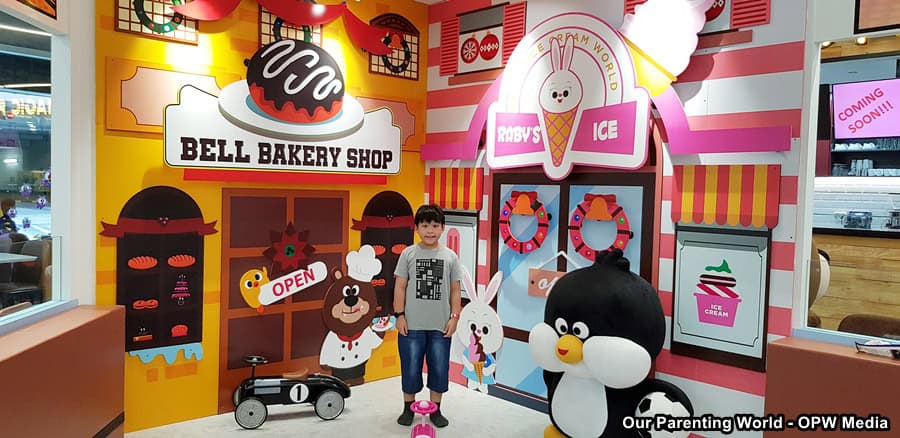 With its imotto 'Play to Learn, Learn through Play', there's much to do for children to unleash their creativity and learn important life skills at Kiztopia. 
Liana Raffort, Managing Director of Kiztopia shared that "At Kiztopia, we are big advocates of playing to learn, and learning through play. We have specially designed and curated all our activities and facilities to provide great sources of stimuli and fun, so that children are kept entertained and engaged as they learn. Kiztopia is also Singapore's first edutainment park that comes with its own unique mascots featured at each multi-sensory play space, with its own dedicated learning objectives. The idea is to encourage free and purposeful play that has an important role in the overall physical, cognitive, and socio-emotional developments of a child."
At Kiztopia, there is a themed cafe known as Bell's Pantry that is named after the oversized bear character, Bell, who enjoys hosting his friends of the Kiztopia family. The healthy and nutritional menu served at the cafe is curated by Neil Bailey, featuring freshly and organically prepared meals that are made  from scratch in the in-house kitchen such as Smoked Salmon Eggs Benedict, Mac n' Cheese and decadent Stacked Pancakes.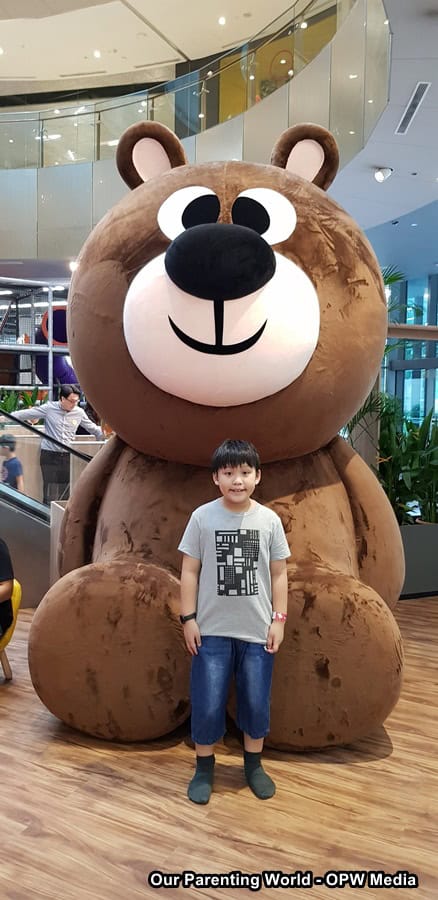 From now until mid-July 2019, Kiztopia is offering early-bird and grand opening promotions for all Single Entrance tickets, 15-times Admission tickets, and Annual Passes. Single Entrance tickets range from $28.00 – $48.00, depending on duration of play. Kiztopia also offers event and birthday party packages that allows families, schools, or organisations to host events within Kiztopia's own function rooms. 
Kiztopia 
Suitable for children aged 12 years and below 
Official Opening 15 June 2019, Saturday
Opening Hours: Sunday to Thursday: 10am to 9pm Friday & Saturday: 10am to 10pm
Venue: Marina Square 6 Raffles Boulevard, Level 1, 01-09, Singapore 039594
To find out more, please visit the following:
Website: https://kiztopia.com
Facebook / Instagram: @kiztopiasg
Official hashtag: #kiztopiaSG