Klook will be launching its first-ever Klook Travel Festival in Singapore from 5 to 6 October 2019 at Suntec Singapore Convention & Exhibition Centre. Admission is free! 
The Klook Travel Festival is a one-of-a-kind experiential travel fair that brings together and celebrates travel, fun and community under one roof. It is also the first fair in Singapore to exclusively target a growing segment of Free and Independent travellers (FITs).
This is a free event that promises a new way of navigating for a great travel deal. They are removing the incessant sales pitches and flyers with the same old travel packages at traditional fairs and replacing it with a mobile-led experiential format. 
The event space will comprise eight photogenic experiential travel zones, featuring Japan, Korea, Taiwan, Hong Kong, Southeast Asia, Europe, Australia and the USA. Each zone is decorated with mini replicas of iconic photo spots in these destinations such as the Bali Swing, the iconic Stylenanda bathtub and even the Trevi fountain of Rome.
There will also be Klook promo codes for attendees who book on the day and 1-1 flash deals on stage and at each of the respective travel zones which will house themed booths by Universal Studios Japan, Japan Rail (JR) West, Korea Tourism Organisation (KTO), Hong Kong Disneyland, Hong Kong Airport Express by MTR Corporation Limited, Sunway Lagoon Malaysia, KTourStory and Evan Evans.
Here's what you can look out for when you visit Klook Travel Festival as follows:
BUILD YOUR OWN HOLIDAY
Visit the Klook's "Wall of Fame" which is inspired by the "build-a-bear" concept where in each experiential zone, you can pick up card collectibles that let you mix and match activities for that perfect holiday. The wall will feature a selection of best-sellers and curated gems from 17 countries that range from essentials to oddball experiences.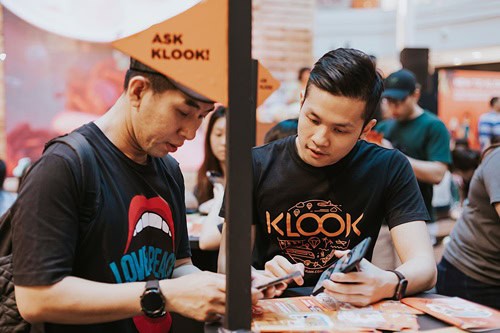 Move over to the "Ask Klook" carousel where staff will be on-hand to answer your questions and provide travel advice.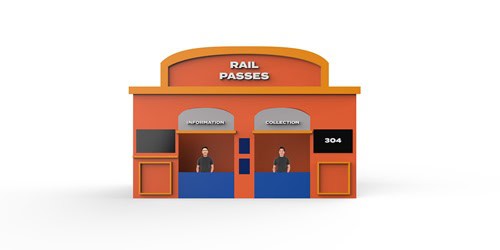 Paying tribute to the romance of rail travel, the event will also feature a booth designed to look like a train station. Rail experts on Japan, Europe and China will be around to share their expertise and help with booking queries.
99% INSPIRATION, 1% PERSPIRATION
Meet some of the most engaging personalities in Singapore on stage. Be inspired by their travels from all around the world and listen out for their tips and tricks!
Topics include:
● Travel destinations that changed my life by Nas Daily
● Epic China, Superfast Trains by travel editor Lee Siew Hua from The Straits Times
● Cheese, chocolate and adventure: See the best of Switzerland on a Swiss Rail Pass by travel correspondent Clara Lock from The Straits Times
● JR Pass: The Best way to explore Japan by The Travel Intern
● Best Travel destinations for Muslims by Have Halal Will Travel
● Hidden Paradise Islands of Indonesia by Tripcanvas
● Five GoPro Tips to help capture that epic travel moment by GoPro
● The "How to's" of Travel Photography by Tripeaks
● Survival tips for a holiday with your kids by BongQiuQiu
Families and kids can have fun with the carnival games such as Dart Balloons, Ring Toss and Ball the Clown and rides such as the exhilarating spinning Teacup and a Chair Swing! Perfect for families and the young at heart, these games and rides are all playable for free via the Klook app. Also, the first 500 participants to clock a high score at the high striker game will stand a chance to win an exclusive Shopee goodie bag and Klook vouchers.
The first 500 attendees to visit the festival each day will receive a goodie bag that will include discount vouchers from Agoda, Sephora, Klook and GoPro. Four golden tickets will also be hidden in the goodie bags. Two lucky recipients will stand a chance to score return flight tickets to Osaka or Taipei, courtesy of Scoot and the other two will receive a two-night hotel stay each in Taipei, courtesy of Agoda. Visit its website to find out more about the other exciting offers and promotions at https://www.klook.com/activity/27101-klook-travel-fest-singapore-pass/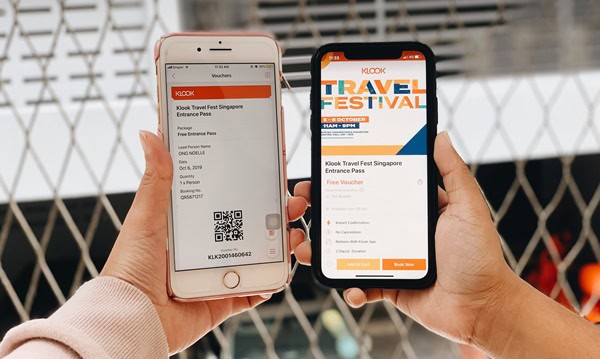 Mark the dates in your calendar and visit Klook Travel Festival! Admission is free. Download the Klook app for entry and register for the entrance pass at https://www.klook.com/activity/27101-klook-travel-fest-singapore-pass/
Klook Travel Festival
Date: 5 and 6 October 2019
Time: 11:00am – 9:00pm
Venue: Halls 401 and 402, Suntec Singapore Convention & Exhibition Centre, 1 Raffles Blvd, Singapore 039593