Singapore-based gamified eLearning platform KooBits has recently launched KooClass, a series of interactive, animated classes to help children dispel any learning anxieties and develop a love for learning, through real-world applications of math topics taught in school. Blending the lines between a virtual playground and a traditional classroom setting, KooBits aims to guide children to become curious, self-directed learners.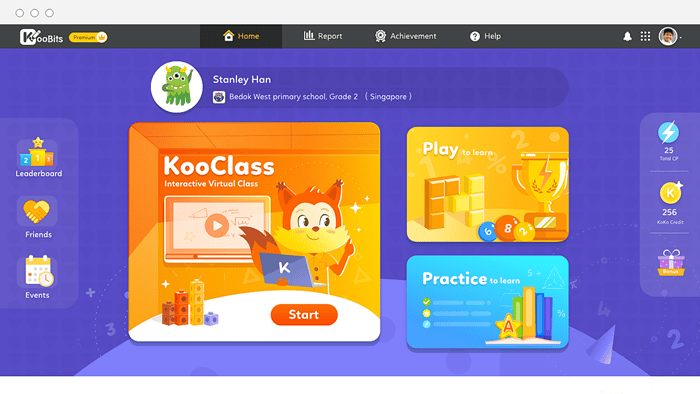 With KooClass, students will be able to experience a fresh way to learn, aside from the mundane and repetitive curriculum, and as such develop a love for learning. In each lesson, children can:
Watch an educational / documentary-style video taught by friendly and lovable characters,

Get hands-on practice with an interactive segment (questions, assignments or activities for kids to do) and

Unlock achievements after completing the lesson. 
Our team speaks to Stanley Han, founder and CEO of KooBits to find out more.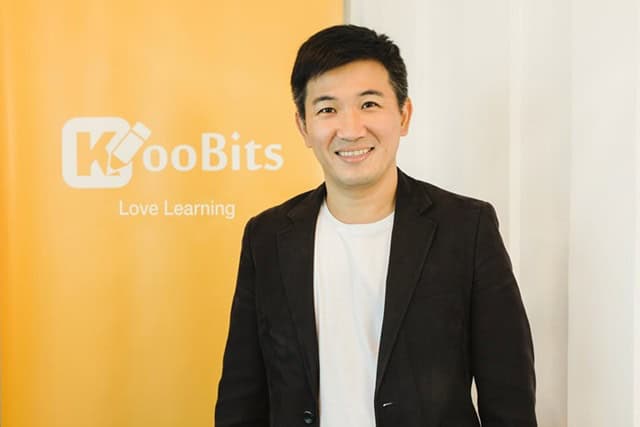 Exclusive Interview with Stanley Han, Founder and CEO of KooBits
1. Can you share with us the secret behind KooBits's success, how did KooBits manage to achieve success in being one of the widest and most actively used Edtech tools by schools in Singapore and the region with over 361 schools?
Fundamentally, we believe that technology should be used to help, and not distract the child. That is where I believe that our appeal comes from – we try to create an experience that is learner-focused, appealing to this generation of children who are digital natives.
Secondly, we always align our syllabus based on the Ministry of Education (MOE)'s latest syllabus and teaching pedagogy. When children get to approach whatever they're learning in class in a fun and engaging way, they will then develop a love for learning and be able to develop confidence from within. This intrinsic motivation that we cultivate also naturally translates into user loyalty.
2. What are some key fundamentals into delivering high-quality and engaging education online?
To deliver a high-quality, engaging learner experience, building an environment that supports self-directed learning and autonomy is critical. In the creation of our platform, we have always ensured that we put the learner at the centre-piece of our product design.
Involving multimedia and making content interactive are some ways that enable children to be absorbed.
Furthermore, we also focus on connecting the classes and school curriculum in your learning content. This way, students will also remain engaged beyond the usage of the app.
3. How does KooBits use AI-based education tools to foster independent and self-motivated learners? How KooBits made home-based learning easier and accessible to all?
When it comes to developing AI capabilities at KooBits, we have a multi-tiered approach: the first, is to decode the "human intelligence" and productise the best teaching methods from top educators and transform them into software functions. The second, is to use data to shape the learning experience of each child.
We invest heavily in the educational elements (like content, pedagogy etc), as well as the technology part of the product. There are also numerous ongoing experiments and efforts to constantly fine-tune our platform and make it more effective to our users.
4. Why is it important to promote curiosity and introduce real-world application in learning?
While there is no shortage of solutions to tackle the shift to home-based learning, these initiatives are often missing a critical strategy cited by decades of youth development research: developing curiosity for a child's learning development. According to Cornell University, active learning is more effective than just lecturing. When learning about math, for example, you can encourage your child to practice a concept by doing calculations on an object in the house.
We've observed how many children do not know why they need to learn certain math concepts, and how these concepts can be applied in real life beyond exam papers. This then makes it difficult for them to develop the love of math.
At KooBits, we focus on preparing children's minds before learning and introducing the application of math topics in real-world scenarios, which has been pedagogically proven to subsequently improve knowledge absorption and retention. 
5. How to prepare a child's mind before going into online learning to increase absorption and retention?
Preparing a child's mind begins with feeding their curiosity and developing their critical thinking skills, and KooBits aims to do just that. KooClass is basically a math playground for curious students!
Children will get to see how math works in the real-world, through friendly and lovable characters  and interactive virtual lessons on topics that go beyond the classroom.
These elements are aimed to drive the anticipation of students before they actually learn about the concepts in depth. When the students' interest levels are higher, they will in turn be more receptive to the learning material and their knowledge retention will increase.
6. Due to the pandemic situation, how students aren't facing just an academic crisis but a social / psychological one as well?
The current shifts and changes to the curriculum has raised the anxiety among students. Survey findings by Focus on the Family Singapore have revealed that seven in 10 children feel negatively about upcoming school exams – "angry", "worried" or "sad" – with more than three in five feeling "worried".
School leaders nationwide are confronting the stark reality that students aren't facing just an academic crisis, but a psychological one. 
7. What is the role of edtech in the broader Singapore education landscape, especially during this pandemic period?
The pandemic has proven that traditional virtual teaching strategies have become increasingly rudimentary. Emerging education technology will help resolve the learning and development challenges that traditional edtech simply cannot. Elements like gamification and interactive videos revolutionise learning and make it fun. Furthermore, given how different students learn differently, edtech will be able to personalise teaching methods to suit different learning styles. With such eLearning platforms, students are able to undergo a smoother learning process that is tailored to their specific needs during this pandemic. This will ensure that no student falls through the cracks during this period of home-based learning where there is lessened supervision.
8. How does KooClass offer a fresh way to learn and how the various interactive elements of KooClass can aid in dispelling math or school-related anxiety?
We believe that learning doesn't have to be hard – it is most effective when it is both smart and fun.
 In each lesson, children can:
Watch an educational / documentary-style video taught by friendly and lovable characters,

Get hands-on practice with an interactive segment (questions, assignments or activities for kids to do) and

Unlock achievements after completing the lesson.
As such, these interactive elements aid in dispelling math or school-related anxiety and offer an engaging outlet to learn. KooClass is trying to replicate the best-of-class teaching by top educators, and offer a top-quality learning experience in the form of online animated videos and interactive activities that is of high appeal to today's digital native generation. Giving a child a laptop full of entertainment apps might amuse them for an hour, but giving them the same laptop with KooBits will equip them with a productive tool that can make their learning 3 to 4 times more effective. KooBits is on a mission to empower today's children to become a master of technology that is productive, and not be distracted by it.
9. What's KooBits' vision for the future of learning in Singapore?
In terms of our vision for the future of learning in Singapore, we're actually very aligned to MOE's vision – which is to help students develop intrinsic motivation and take ownership of their learning. Our goal, fundamentally, would be to help today's students become the problem-solvers of tomorrow.
Since this is a big vision, there are many problems to solve and overcome, to properly reach our goal. KooBits is working on several key areas such as content digitization and production and instruction design for the digital natives. We are also constantly developing our product to make learning more personalized and to  create learning experiences that customise the pace and path that caters to each child's needs.
In line with MOE's ideology, we too strongly believe that teachers, parents and private sectors are all partners in the pursuit of enhancing the learning experience and outcome of our next generation. We're happy to be able to contribute our part as technology platform designer.
10. Any advice to allay parents' concerns and frustrations over online-based learning?
Just use KooBits and everything will be taken care of! In all seriousness, as a parent myself, I understand the qualms that parents might be facing over online-based learning.
For instance, I don't want to see my child staring at the computer screen for hours in a day. So when I designed KooBits, I put a soft limit on the app, of 20 minutes a day per subject. Beyond 30 minutes of usage, the KooBits platform will drop the incentives drastically so that children will not want to stay on the app.
I am a strong believer that consistency trumps intensity. I believe 20 min a day, every day, is more than enough to get a child to master a Math subject and score with flying colours in school. To me, anything beyond that time indicates some form of redundancy or inefficiency. Hence it's our job to identify the reasons, fine tune the system, and make the platform as effective as possible with just 20 minutes of usage a day.
11. What are the current and coming promotions if any for KooBits?
KooBits is offering a free trial of the KooBits Premium plan, with the launch of KooClass, our latest series of interactive, animated classes to help children, aged 6-12 years, learn about real-world applications of math topics taught in school in a fun and engaging way.
KooClass contains various gamification and interactive elements of KooClass that has proven to boost student engagement and alleviate the pressures of learning.
Each KooClass lesson is only about 40mins long and covers a portion of a math topic (e.g. Fractions, Time, etc), where children get hands-on practice with an interactive segment and unlock achievements after completing the lesson. With over 100+ hours of educational lessons and new classes released every week, KooClass focuses on guiding children to become motivated and self-directed learners.
12. Lastly, what would you like to say to our readers, both parents and students who are looking forward to signing up for KooBits?
Support your child's learning journey by letting them explore freely before directing them to practice top school papers. Haha. Jokes aside, we believe that children thrive in an environment of freedom and autonomy – that's why they like to play games such as Lego or Minecraft.
You can trust that we are a group of concerned parents and educators; we have our children's interest in heart. The KooBits platform is designed to take care of teaching and build a learning experience that is highly effective to your child. Our usership is indicative of our success and credibility – half of Singapore's MOE schools are already using KooBits daily.
Lastly, we hope to see your child find love in learning through KooBits and become increasingly confident in Math over time. A love for learning is a must!
To find out more about KooBits, please visit https://www.koobits.com/.