La Cage Aux Folles  – A Review
This year the Singapore musical scene has been very exciting and vibrant in the recent months as there were a number of exceptional performances which we have watched. Hot on the heels of Detention Katong and Tropicana the Musical, the latest musical is La Cage Aux Folles by W!LD RICE.
Welcome to LA CAGE! The story revolved around a loving homosexual couple, George (Sean Ghazi) and Albin (Ivan Heng) who owned a drag cabaret night club along Tanjong Pagar (ok, please don't go out to Tanjong Pagar to look for this cabaret after the show as it is only fictional) with a colourful show every night until one day their son, Jonathan comes home and announces he is getting married to a girl, Anne whose father, Mr C.K. Tan is an ultra-conservative politician and a anti-homosexual.
Would Mr Tan frown on George's parents' relationships and what if he won't let his daughter marry Jonathan? 
George initially tries to give in to Jonathan's plan of showing a "normal" family to his future in-laws by re-decorating their home to look more conservative and attempt to get Albin to stay away from the proposed dinner with the in-laws but the plans backfired and they end up showing the true colours to the shocked girl's family. 
It is a heart-warming musical, Albin shows his love for Jonathan as he has always raise and care for him like a mother will do. Jonathan then realises that he really appreciates Albin has been like a mother to him, as his own mother had abandoned him. Jonathan's girlfriend, Anne (Mae Elliessa) tells her stubborn, conservative parents that she will marry Jonathan as she supports Jonathan's view of his homosexual parents. Anne loves Jonathan and is willing to accept his family. This touching show advocates true love, acceptance and family values.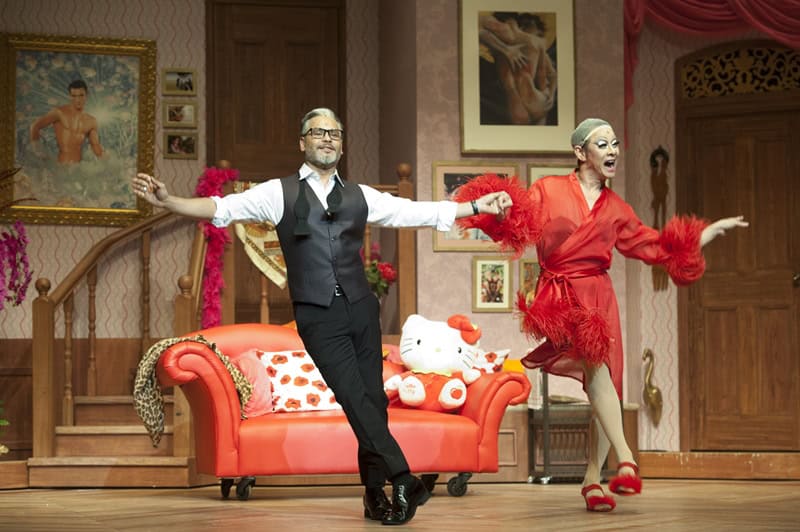 With big names like the star of the show, Albin (and its altered ego Zaza on stage) played by Ivan Heng who is also W!LD RICE's Founding Artistic Director. The Director of the musical, Glen Goei (whom we still remember fondly of his 1998 locally produced movie "Forever Fever" starring Adrian Pang and Madeline Tan), Darius Tan (whom we last seen at Detention Katong as the school Principal), the ever-green Hossan Leong and one of the top Malaysian actors, Sean Ghazi among others, audience can look forward to spectacular performances by a star-studded cast.
The multi-talented Ivan Heng is fabulous, able to bring the character to life and portray the feminine beauty of Zaza. Sean Ghazi is absolutely charming as George with his manly appeal and strong powerful vocal.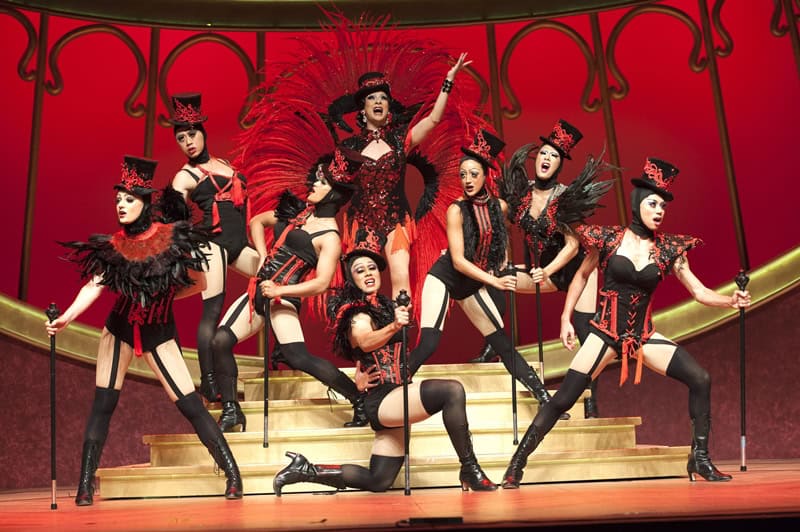 The musical was given an Advisory 16 rating by MDA (some mature content) due to the homosexual content in the storyline, but overall, it actually promotes family values like one should always be appreciative of one's parent/guardian no matter who they are as in this musical whether their parents are homosexual.
La Cage Aux Folles is a delightful, fun and electrifying musical to watch, audience will be treated to colourful, glitzy, elaborate costumes and sets. The fancy and glittering costumes are created by Frederick Lee, one of Singapore's top dress designers. The whole musical is full of brilliant songs and lots of high-kicking dances! Look out for Singapore's funny boy, Hossan Leong as Jacob/Claudine with his witty performances that brings much laughter to the audience. 
This musical comedy is based on a 1978 French-Italian comedy film and the film was an adaptation of Jean Poiret's 1973 play of the same name. This is the second time W!LD RICE produced this musical, the first time was in 2012 and while we missed watching the first time, fortunately, we managed to watch this time round. Hurry, those of you who are like us, who did not manage to watch in 2012, now is a good time to catch La Cage Aux Folles! If you are the lucky ones that have catched La Cage Aux Folles previously, you will not regret watching it again.
Don't miss it, show will end on 13 May 2017!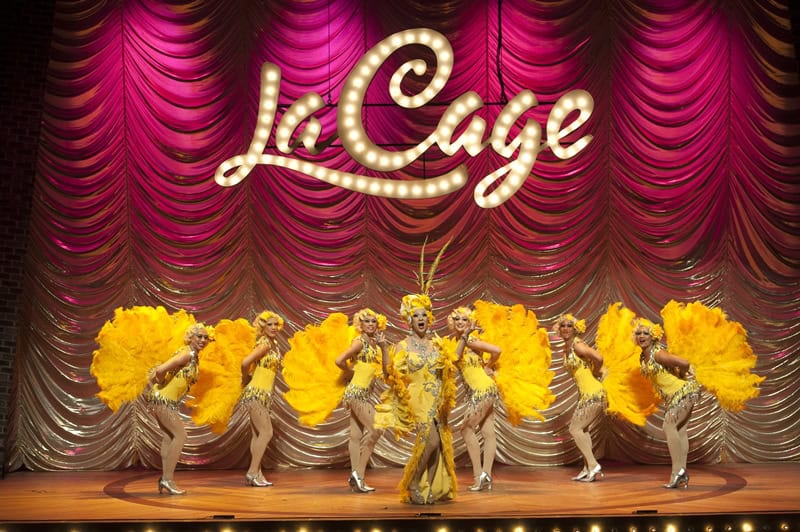 All the images above credited to Albert Lim KS 
La Cage Aux Folles (Advisory 16) 
Show Dates and Time: 
 
Wednesday, 19 April – Saturday, 13 May 2017
Tuesday to Saturday: 8.00pm
Saturday & Sunday: 3.00pm
 
Venue:
Victoria Theatre
 
Ticket Pricing
(Excludes Booking Fee)
Tues- Thur, 8.00pm
Standard: S$100, S$80, S$60
Fri & Sat, 8.00pm and Sat & Sun, 3.00pm
Standard: S$120, S$95, S$70
To find out more and to purchase the tickets at Sistic, please go to: