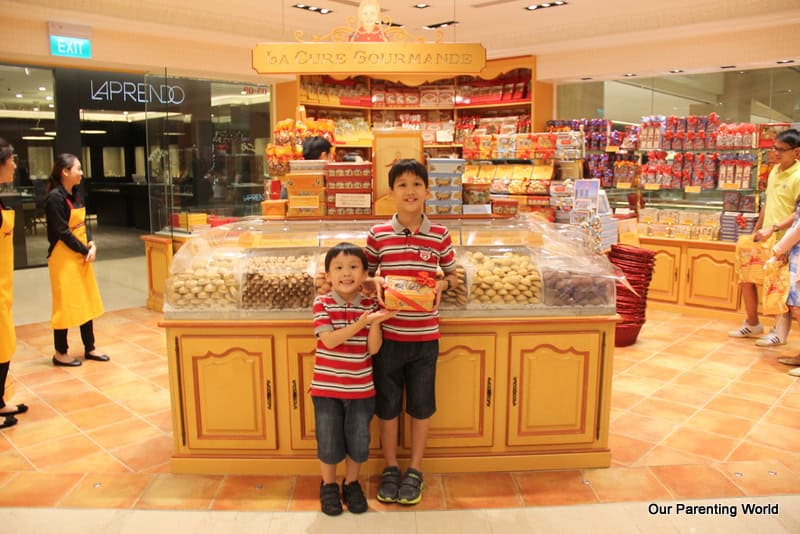 La Cure Gourmande, a prominent name in France is founded by Mr. Christian Berlan and Mr. Edouard Hennebert in Southern France, Balaruc-les-Bains in 1989 is well-known for its traditional French confectioneries. For the first time ever in Southeast Asia, La Cure Gourmande opens its flagship store in Singapore at #03-09 Takashimaya Shopping Centre.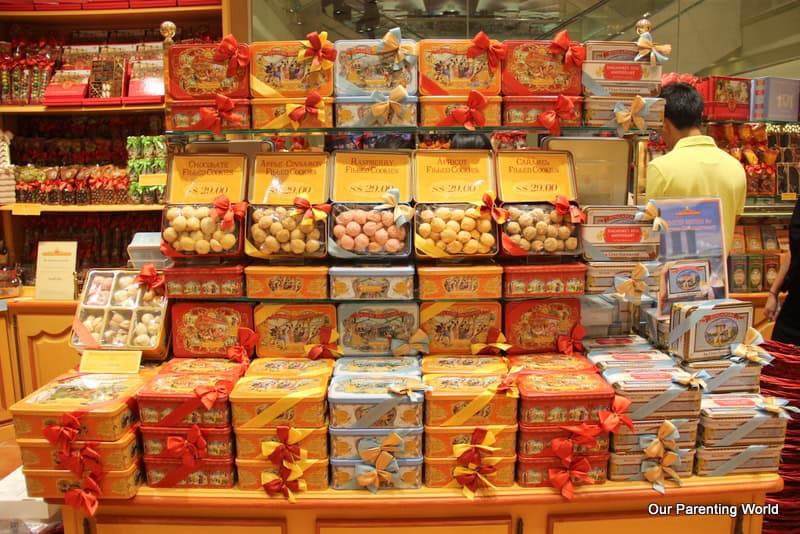 Customers will be spoilt for choice with over 170 handmade confection goods being offered at the shop. If you have sweet-tooth, try its Olives au Chocolat, Caramels, Nougats and Calissons. Customers can also look forward to enjoy the "l'Art de vivre à la française" (the French art of living) with its selection of authentic French confections. In its effort to preserve the finest quality, all the confections are delicately handcrafted in its factory in France and sold exclusively at its brand's shops internationally.
The 2 founders are involved in every step of the process from the start to the end, right from assessing the quality of craftsmanship to the choice of premium ingredients so as to ensure consistency in quality.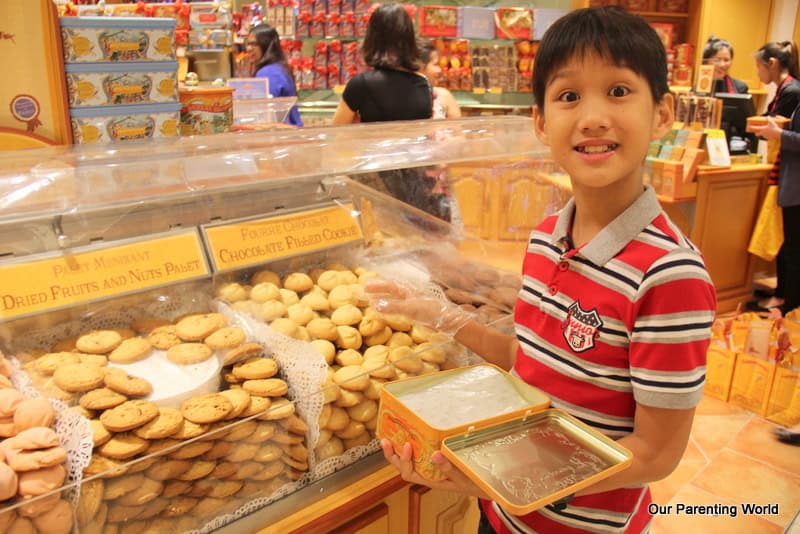 At La Cure Gourmande, you can choose from a wide range of biscuits like Filled Biscuit which is naturally flavoured crisp butter cookies filled with chocolate and fruit jams, Mantecao, classic Spanish shortbread cookie with assorted flavours to Navette, traditional shortbread pastry with assorted flavours.
All the biscuits have a shelf life of about a week and fresh supplies are re-stocked regularly to ensure freshness.
Filled Biscuit
Price:
100g of loose cookies for $5.50 (Free tin with purchase of 900g of loose cookies)
Pre-packaged tin, 330g for $29.00
Mantecao
Price:
100g of loose cookies for $5.50
Navette
Price:
100g of loose cookies for $5.50 (only Orange Blossom, Cinnamon, Vanilla, Almond & Dried Fruits & Nuts)
Salty Savoury Navettes
Pre-packaged bag, 230g for $15.00 (only 4 flavours)
Discovery Tin Box with 4 flavour assortment: SGD 29.00
Gourmet Tin Box with 6 flavour assortment: SGD 39.00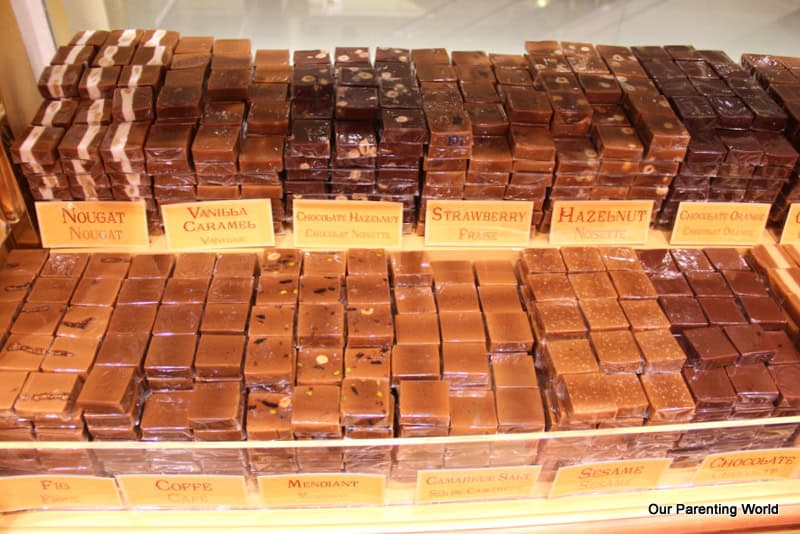 Some our favourites include soft caramels that are naturally flavoured or enlivened with an assortment of nuts and candied fruit. 
Price:
100g for $8.00
Complimentary boxes with purchase of 9 or 12 pieces
Another of our favourites is the Madeleines which is making their first appearance in the brand's Asian stores. Its pastry is very delicate as it requires beyond cooking skills with a high sense of aesthetic and artistry available in flavours like Chocolate, Orange, Blueberry, Raspberry, Caramel and the plan Madeline has a hint of Vanilla. They are made according to the traditional recipe with fresh butter, eggs, flour and a lot of passion. 
Price:
1 for $2.00
Offer 2 pieces with every purchase of 10 pieces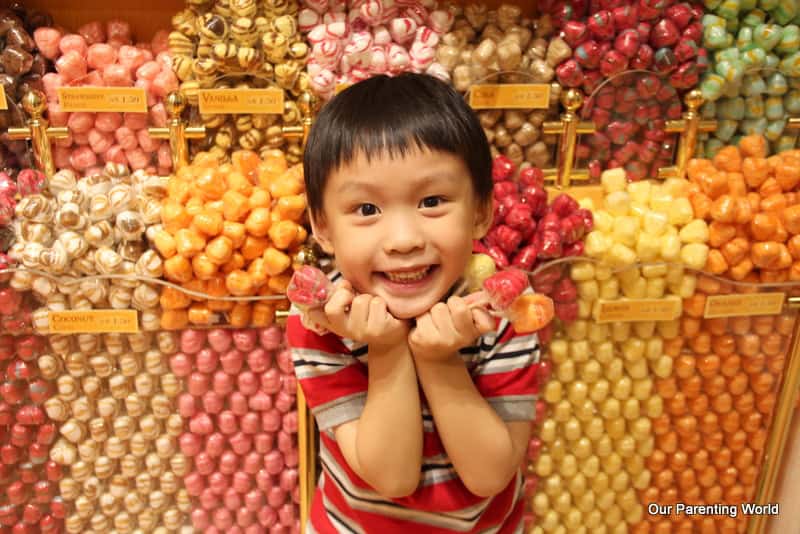 Kids's favourite is the Choupettes. These colourful candies are a traditional specialty lollipop from the South of France. They are naturally coloured and flavoured with fruits or famous candies. You will be spoilt for choice as there are a wide range of flavours from Lemon, Raspberry, Peach, Coconut, Cola, Chocolate, Milk Raspberry, Vanilla, Orange, Strawberry, Green Apple, Cherry, Bubble Gum, Cotton Candy and Caramel. More flavours will be added into the selection soon such as Mint and others.
Price:
1 choupette for $1.50
Offer 2 pieces with every purchase of 10 pieces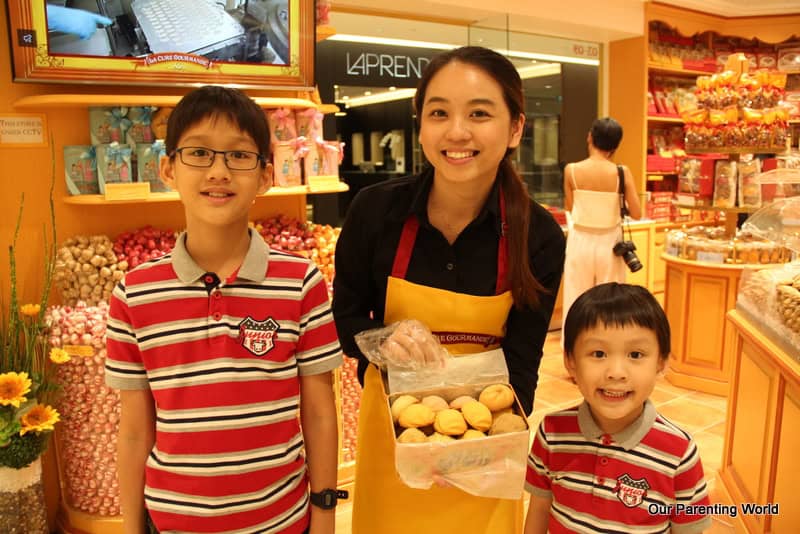 With such a wide variety and delicious goodies across the shop, not to worry if you are not sure what to buy, La Cure Gourmande's Sunshines, brand ambassadors will assist you and you will be offered product samples to try out in-store to help you with your selection. 
Customers will have a choice of purchasing products that are ready-packed or have fun filling a tin of your choice with individual confections. La Cure Gourmande has specially decorated gift boxes and vintage designed tins that are lovingly created for guests and they are perfect as gifts too. 
La Cure Gourmande has more than 70 stores located in France and 20 other countries. Singapore, the second Asian country to welcome La Cure Gourmande following South Korea, is home to the brand's Asian flagship store. La Cure Gourmande's presence in Asia follows quickly after the launch of its New York flagship store, which opened on 25 March 2015.
Additional Information:
La Cure Gourmande Singapore
#03-09 Takashimaya Shopping Centre
Tel: 6684 2983