La Pizzaiola has been delighting diners with their time-honored Italian classics that never fail to impress. And now, they are thrilled to introduce a fresh new menu to complement their beloved signature classics. Prepare to embark on a culinary journey of exquisite flavors and exciting additions at La Pizzaiola this month.
Since its reopening in 2012, La Pizzaiola has quickly gained a devoted following, expanding to three thriving outlets. Their success is rooted in a concise menu of Italian classics, featuring antipasti, pasta, and wood-fired pizzas baked to perfection in a traditional oven handcrafted in Italy. Founded and helmed by Ristorante Pietrasanta's Chef Loris Massimini, La Pizzaiola was inspired by his cherished memories of a small cozy pizzeria that he used to frequent in Tuscany, where a lady pizza maker served up heartwarming and homely dishes.
La Pizzaiola has introduced an array of tantalizing new items such as new salads, appetisers and pastas to its existing lineup of signature dishes, sure to captivate food enthusiasts seeking novel flavors. New on the menu includes the Tagliolini al Nero di Seppia con Salsa di Granchio which brings homemade squid ink tagliatelle with the sweetest scallops, lent a punchy brine from capers and juicy tartness from fresh tomatoes. Enjoy freshly baked focaccia bread fragranced with garlic and mozzarella Fior di latte with new appetiser on the menu: Focaccia Aglio, Burro e Mozzarella.
Other new menu items includes the Porchetta Salad with thinly sliced roasted pork belly mixed with fresh tomatoes and rocket salad in a piquant dressing of mustard honey, and Sardine Fritte of deep-fried breaded fresh sardines.
For dessert, the Crème Brûlée ($12.90) will hit the spot with its body of rich custard topped with caramelized sugar that digs in cold at the top before melding to a comforting warmth at the bottom. 
No Italian meal is complete with wines and La Pizzaiola offers a comprehensive selection of Italian varietals by half and full bottles. Choose from classic reds like Antinori Peppoli Chianti Classico DOCG 2018/19 and Antinori Il Bruciato Bolgheri DOC 2019 or whites including Mantellassi Masso Bianco 2020/21, Pighin Pinot Grigio Friuli Grave DOC 2020/21 and Terlano Chardonnay 2020.
Sparkling wines are also on the menu with choice of sweet or dry like Michele Chiarlo Nivole Moscato d'Asti 2021 as well as Bel Star Prosecco DOC NV.
Enjoy free flow filtered sparkling and still water at $1 and wine as low as $7!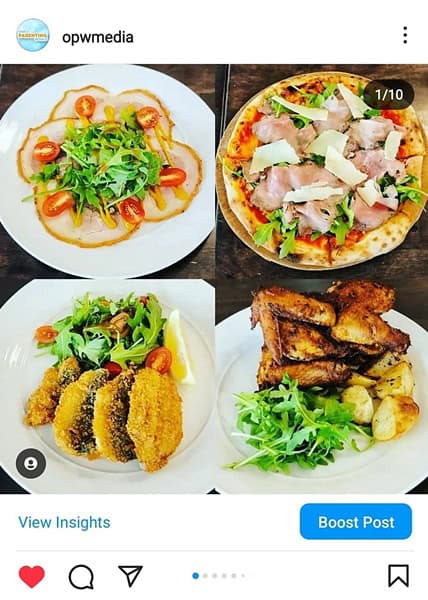 Check out our Instagram for more images and details @opwmedia 
Come experience the authentic Italian flavors and ambiance that make La Pizzaiola a beloved local pizza joint in Singapore! For more information, please go to http://www.lapizzaiola.com.sg/
La Pizzaiola has three outlets in Singapore as follows: 
1) Braddell Heights Estate
15-3 Jalan Riang, Singapore 358987
Tel: 6282 5031
WhatsApp: 9642 2615
Operating Hours:
Lunch: 1130am – 230pm (Last Orders: 215pm)
Dinner: 530pm – 1030pm (Last Orders: 945pm)
Closed every Tuesdays
2) Link@896
896 Dunearn Road #01-10, Singapore 589472
Tel: 6484 8896
WhatsApp: 9176 8180
Operating Hours:
Lunch: 1130am – 230pm (Last Orders: 215pm)
Dinner: 530pm – 1030pm (Last Orders: 945pm)
Open Daily
3) Teacher's Estate
19 Kalidasa Avenue, Singapore 789398
Tel: 6455 4648
WhatsApp: 8181 6925
Operating Hours:
Lunch: 1130am – 230pm (Last Orders: 215pm)
Dinner: 530pm – 1030pm (Last Orders: 945pm)
Closed every Mondays