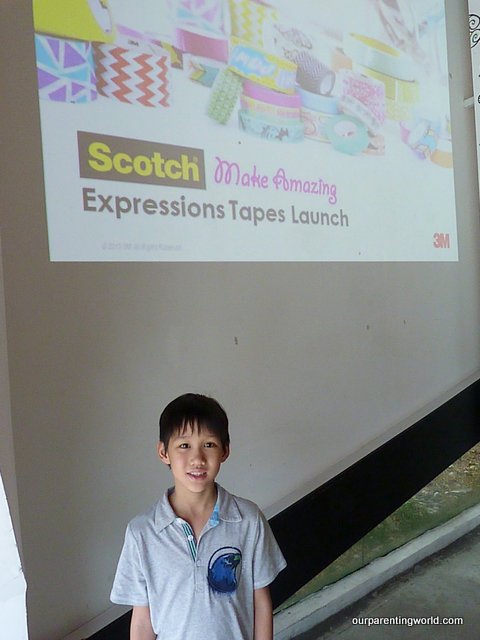 Our Parenting World team attended the launch of 3M 'Make Amazing' Magic Expressions Tape at Food For Thought @ 8Q at 8 Queen Street.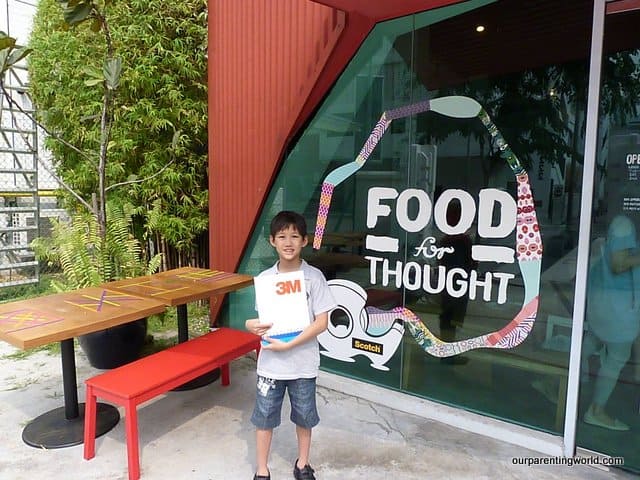 Gor Gor loves to do arts and crafts and he has been looking forward to this event where he can explore and use his creativity to discover various ways of using 3M Scotch Expressions Tapes to create and decorate things.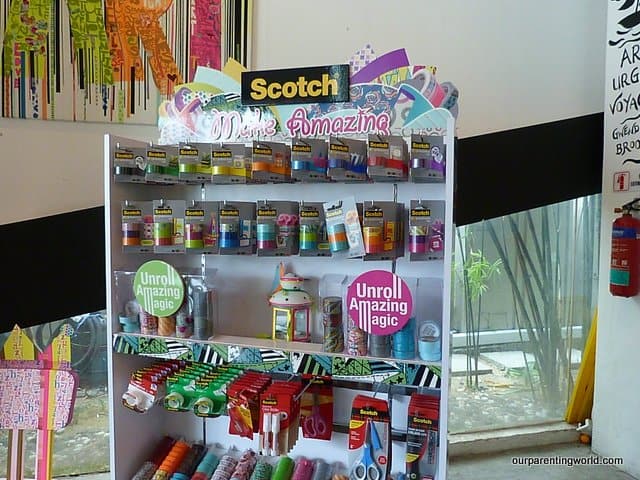 Look at the wide range of 3M Expression Tapes and stationery, there are so many things you can do with it! 
3M scotch tapes is not just about being your handy helper to use it to do gift wrapping. Gor Gor can't wait to get down and find out more on what he can do with the latest range of 3M Expressions Tape and with the help of the friendly staff, he was taught how he could create magic using the tapes at the event.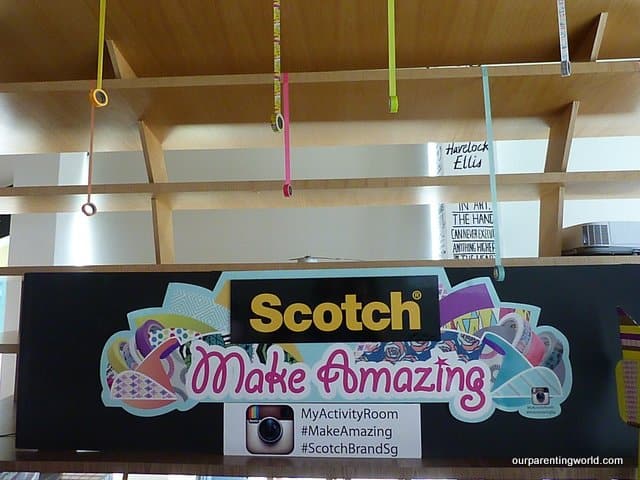 Gor Gor proudly displayed his artwork, a rocket using the expression tapes. The tapes can also be used to decorate the chairs as shown in the picture.
Our Parenting World and Gor Gor would like to thank the kind and lovely organisers and 3M for inviting us to this exciting hands-on session where we are able to explore the new and exciting world of Scotch. A BIG Hello to all the friends we met at the event.  
More about 3M Scotch Expressions Tapes, we are able to transform everyday items into something inventive. There are so many things you can do with the wide range of 3M tapes, the below are just some of the suggestions:
–       Add some pizzazz to your furniture and space for a one-of-a-kind birthday party
–       Bring a splash of colour to school with personalised stationery and lunch boxes
–       And even create 3D stand-out craft items like toys and games!
Let your creativity and imagination run wild and come up with your own personalised crafts and artworks. 
Additional Information:
Want to learn how to make amazing out of nothing with these Scotch® Expressions Tapes? Gather your family and friends and join the Scotch® Make Amazing workshop sessions happening during the March school holidays at POPULAR Northpoint (March 15-16) and POPULAR Bras Basah (March 21-23). Unleash your creativity and try your hand at turning an everyday item into something amazing!
Or get a head start by visiting MyActivityRoom.com and have fun with various creative projects using the 3M Scotch® Expressions Tapes, or upload and showcase your own imaginative works! 
Suitable for a variety of home and office uses as well as projects, the Scotch® Expressions Magic™, Washi and Masking Tapes are designed to stick on a wide variety of surfaces for both permanent and temporary applications. They can be removed cleanly, and can also be written on with a pen, pencil or marker. These tapes retail at $3.90-$9.90 (w/GST), and are available at selected POPULAR bookstores and other leading retailers from mid-March 2014.