Mummy's inputs:
As an educator and a mother, I am always passionate about anything that do with education and parenting. We are invited to the media launch of HP's industry-first tool for Primary school students. This is the first time I knew about HP coming up with a new tool that will bring high quality education contents for free!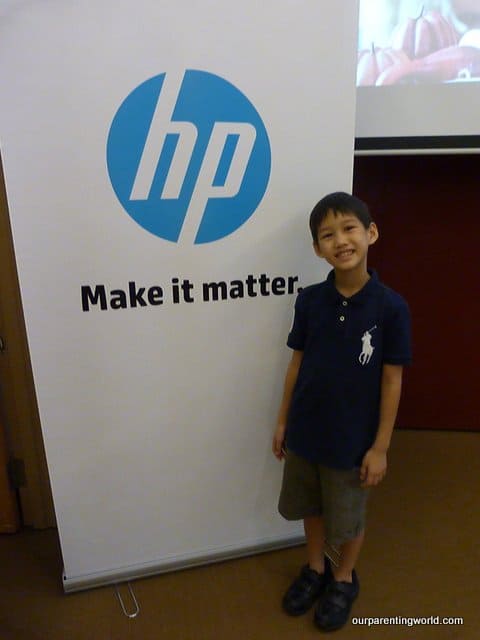 I am excited to find out more about HP's education tool!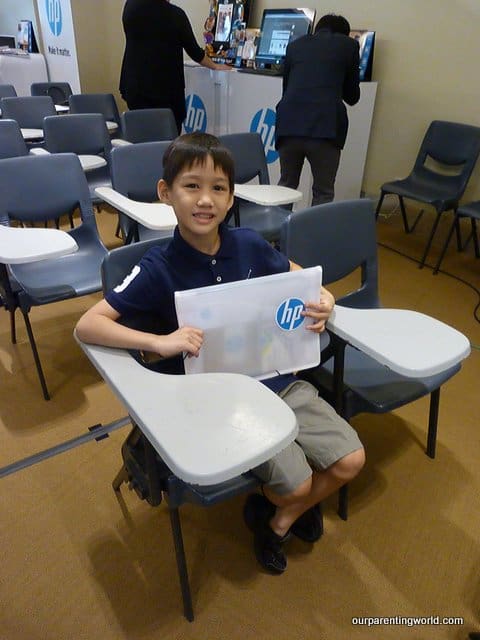 We are at a classroom setting. 
Gor Gor trying out HP's products and  posing for photos and video. Check out Gor Gor's photos at HP Education Print Apps Launch Event Facebook.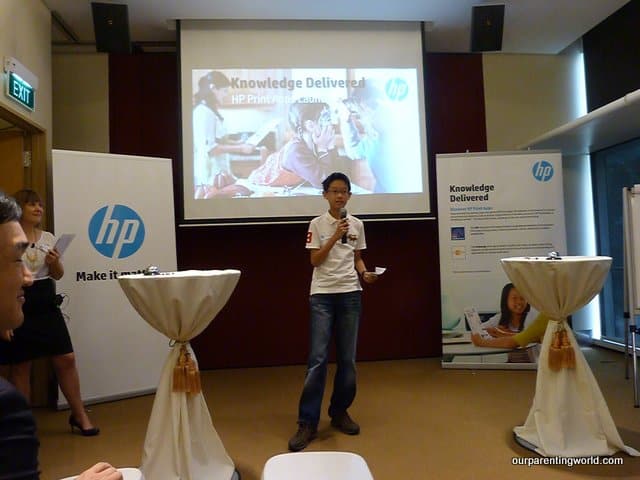 One of the highlights at the launch for Gor Gor is to see big brother of Big Bro and Dr Jia Jia who came up with a series of Singlish videos. Gor Gor enjoys watching all their videos and he is the same age as Dr Jia Jia. Big Bro is like an older brother that Gor Gor would like to have. He likes them very much!
About HP's educational tool, it has collaborated with leading education publisher, Singapore Asia Publishers Pte Ltd (SAP), and one of Singapore's proprietary Primary Math programme brand owners, onSponge, to deliver high-quality education content directly to students and busy parents through print apps on HP web-connected printers.  Parents and young children from Primary 1 to 6 will soon have access to a new tool from HP that puts high-quality education content at their fingertips for free. This educational tool is first for Singapore.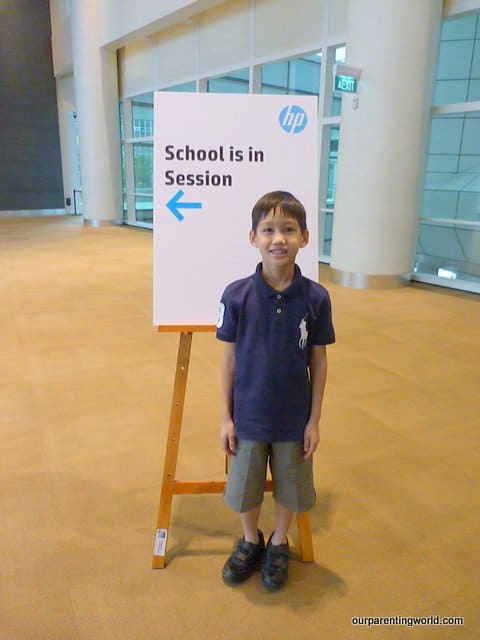 Our Parenting World team would like to thank the lovely organisers and also HP for inviting us to the launch! Mummy and I have a better understanding of HP's latest tool. Please stay tuned to our website where Mummy will review HP Photosmart 7520 e-All-in-One printer and HP Education Print Apps.