Singapore Cable Car Sky Network announced the launch of the new Sentosa Line which will bring visitors to three stations, Siloso Point, Imabiah Lookout and Merlion Plaza. This line is in addition to the existing Mount Faber cable car line.
The 2 lines will form the Singapore Cable Car Sky Network however these 2 lines are not connected, visitors will take a short 3 to 5 minutes walk from the Sentosa station on Mount Faber, the original line to the new line at Imabiah Lookout Station for the Sentosa line.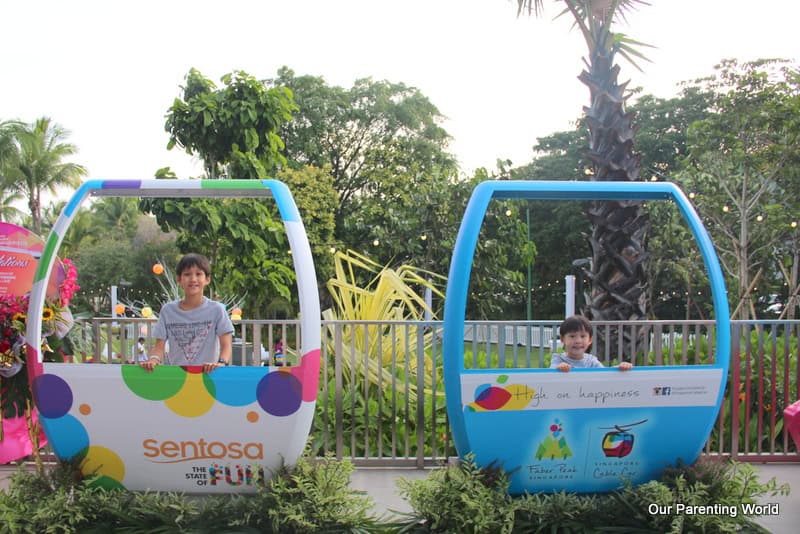 Visitors have always enjoy embarking on Singapore iconic cable car to enjoy breathtaking bird's eye view of our beautiful island.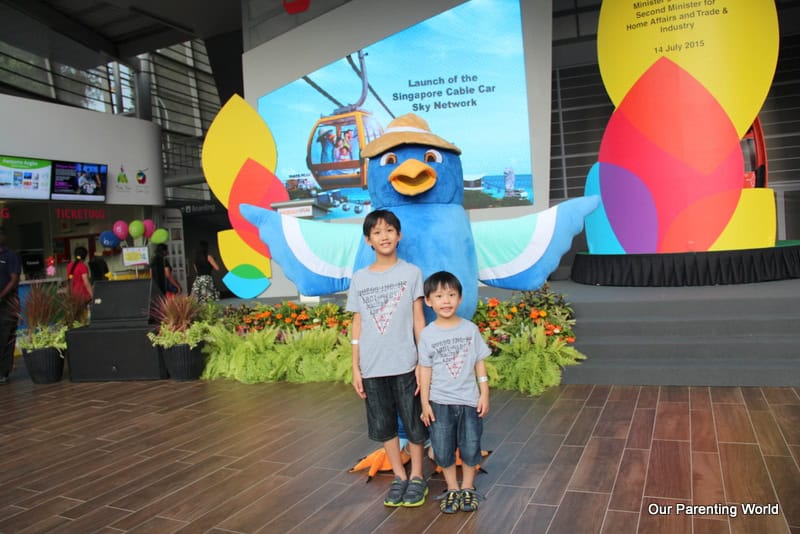 This is Louie, the official mascot of Singapore cable car and he was such a big hit with the guests at the launch event.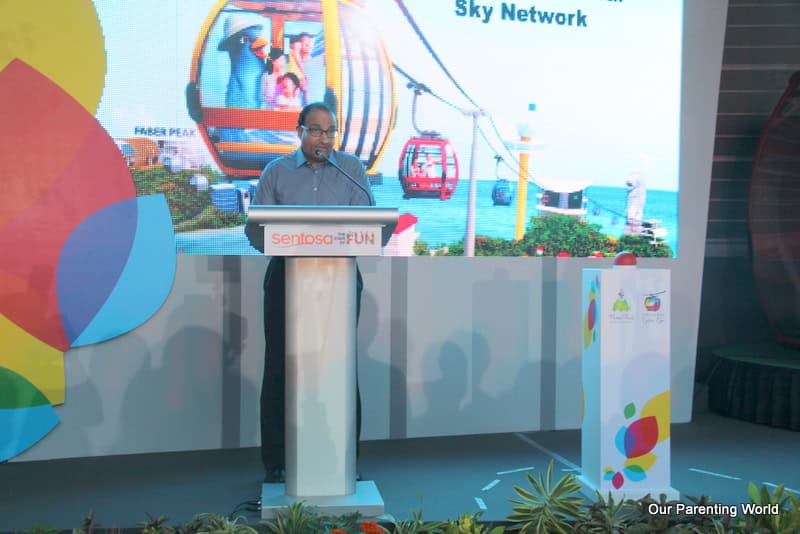 The new Sentosa Line was officially launched by Mr S Iswaran, Minister (Prime Minister's Office) and Second Minister for Home Affairs and Trade & Industry. With the new Sentosa Line which is a $78 million investment, visitors are now able to connect from Merlion Plaza to Siloso Point on the western tip of the island making it more convenient for them to enjoy the many attractions and F&B offerings in the island while enjoying the scenic view of Sentosa's tree canopy and Siloso Beach.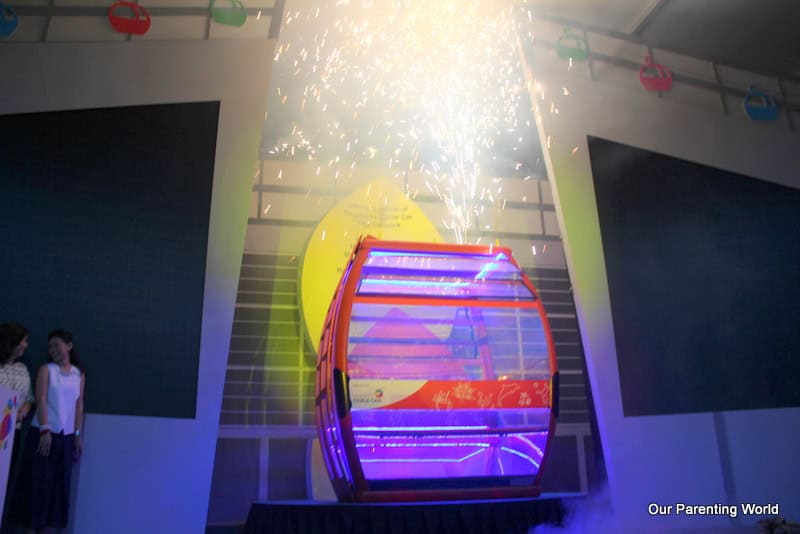 The new line is officially opened, visitors can now look forward to enhance cable car rides and 2 unique line experiences at Mount Faber and Sentosa's Siloso Point.
We always enjoy taking the cable car and we are so excited to be able to take the new line. We can't wait to check it out!
Please click HERE to read about Fly With The Super Heroes (DC Heroes) Onboard Singapore Cable Car which was launched last year.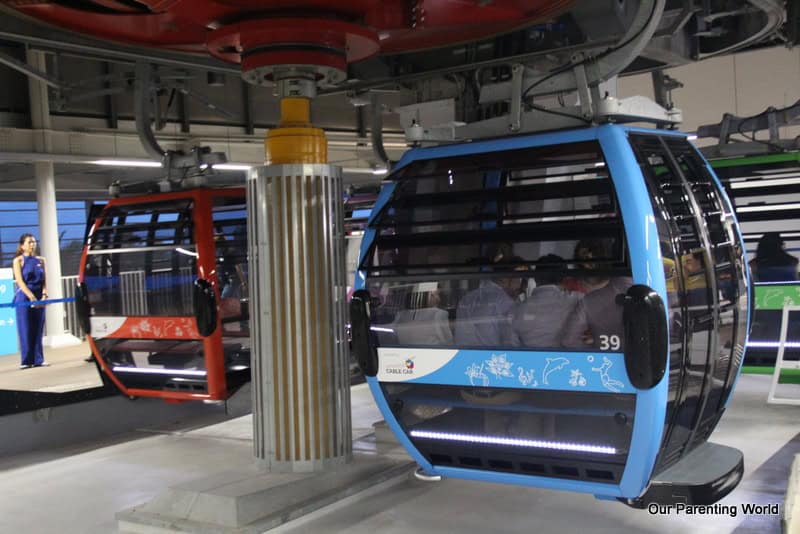 A closer look at the cable car of the new line, there are 51 cable cars located 80 metres above ground and duration of the journey is about 15 minutes. Each cable car can sit 8 passengers.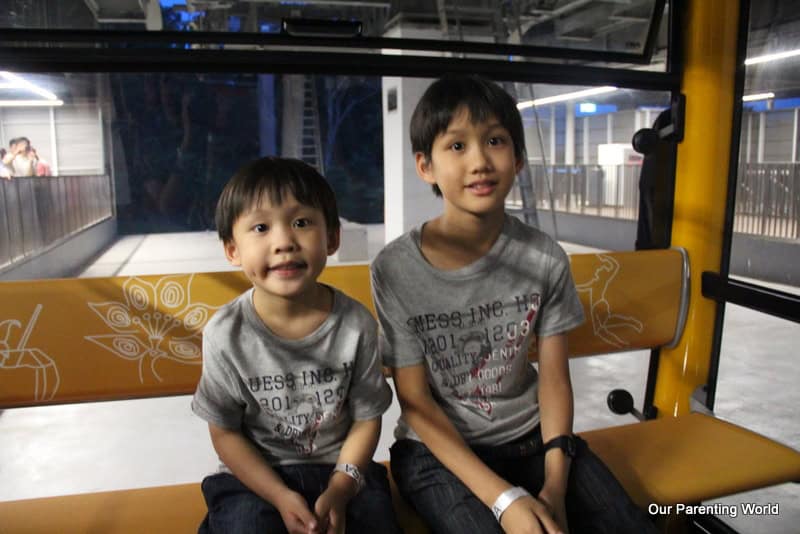 We are soaring to the sky now in the new cable car!
The total distance of the cable car ride is 890m long which is half of the existing cable car distance linking Sentosa to Mount Faber. At this new line, visitors can enjoy a scenic view overlooking the western part of the island like Shangri-La Rasa Sentosa Hotel, Underwater World Singapore and Fort Siloso. The new line will also improve the access between Merlion Plaza, Mount Imbiah and Siloso Point as these venues can only be reached by shuttle bus.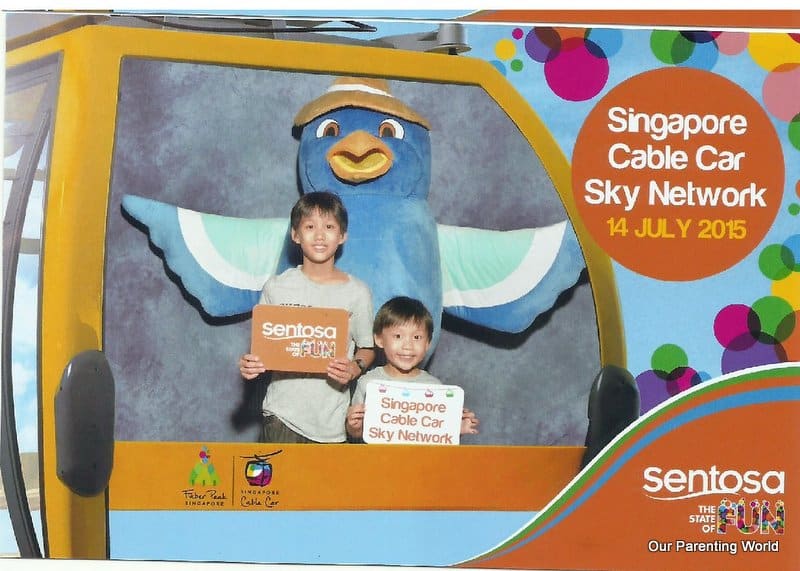 Goodnews! Mark down in your calendar. 
As part of Sentosa's SG50 celebrations, rides on the Singapore Cable Car Sky Network will be free for Singaporeans and local residents from 9am to 9pm on 10 August 2015. In addition, they will also get to enjoy free entry to The Sentosa Merlion attraction and The Wings of Time show during the Golden Jubilee Weekend. 
Fort Siloso, which has been a gated attraction, will permanently open its grounds for all to enjoy without charge. For those seeking in-depth knowledge of the historical site, a specially curated paid guided tour has been introduced and this will be offered free to Singaporeans and local residents from 15 July to 10 August 2015.
Entry via the Sentosa Boardwalk is free all day every day, while those who drive or take a taxi into the island will enjoy free admission after 5pm on weekdays (excluding Public Holidays) till the end of 2015.
Additional Information:
Pricing for the Singapore Cable Car Sky Network
Type

 

Standard Price

 

Local Price

 

Adult

 

Child

Adult

 

Child

 

 

 

 

 

 

 

Sky Pass

S$29*

 

S$18*

S$19*

 

S$12*

(Mount Faber Line +

 

 

 

 

 

 

Sentosa Line)

 

 

 

 

 

 

 

 

 

 

 

 

 

Single  Pass  for  new

S$13

 

S$8

S$9

 

S$5.50

Sentosa Line only

 

 

 

 

 

 

 

 

 

 

 

 

 
*Add S$10 for a full day of unlimited rides OR sign up to be a Faber License member and enjoy access all year round
Pricing for the Faber Licence Membership Programme
| | |
| --- | --- |
| Type | Price (Annual) |
| Individual | $39 |
| Family of 4 | $120 |
| (2 Adults, 2 Children) |   |