Would you like to have your laundry smelling good? 
Laundrin, leading premium Japanese homecare brand, pioneer of the concept of wearable perfume since 2013 has recently arrived in Singapore with its award-winning Laundrin Premium Fabric Softeners that promises long lasting and luxurious New York-inspired scents with every wash!
Parents will be delighted to know that the softeners are safe and gentle enough to be used for baby's clothes. It contains anti-static formula that softens and reduces friction of fabric against babies' delicate skin for enhanced comfort and better sleep.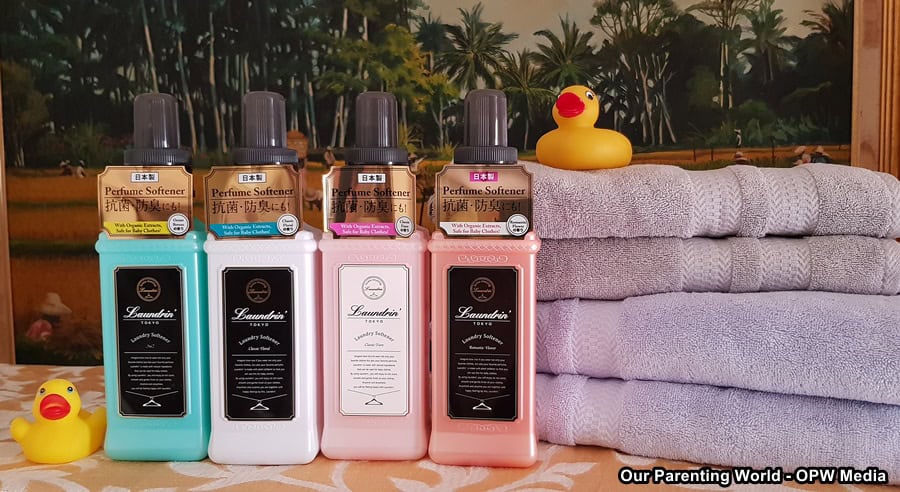 You can use the softeners with a peace of mind knowing that they are formulated with 100% plant-derived softening ingredients and are free of formaldehyde. Even during rainy days, you don't have to worry about the smell if you can only dry your clothes indoors as the products contain anti-bacterial formula which prevents multiplication of odour-causing bacteria and stale smell, whilst protecting the clothes you love by retaining its shape. What's more, ironing is made easy with its easy-to-iron on formula that reduces the need to iron, helps you stay presentable all day and perfect for those who are time-stretched!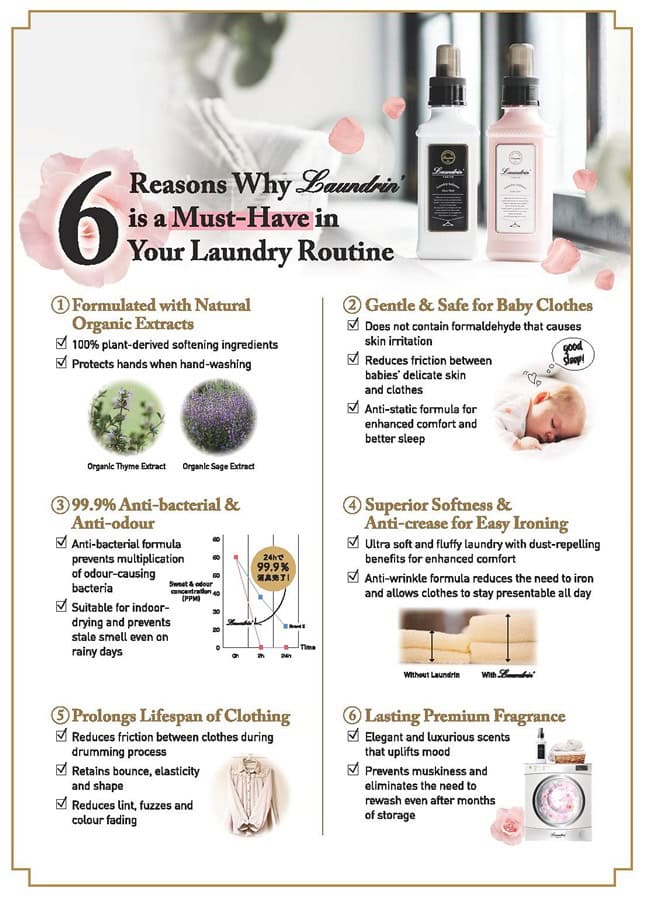 We love the fragrance that linger on our clothing after using the softeners, it really lift up our mood with the pleasant scent! Our clothes and especially our towels are so soft and luxurious to touch. Clothes are less wrinkle-prone, easy to iron and great time saving for busy working parents and individuals.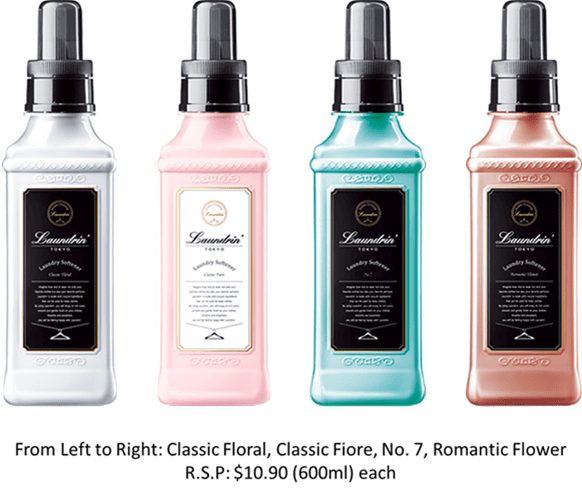 Laundrin Premium Fabric Softeners are now available at NTUC Fairprice, Don Don Donki, Tokyu Hands, Isetan and Meidi-ya Singapore stores island wide.