Happy 6th Birthday Lazada!
Lazada, Singapore's number-one online shopping and selling destination celebrated its 6th Birthday Festival with pop-up event from 13th to 15th April at the Plaza Singapura Atrium, in a lead-up to its online Birthday Sale which starts today 24th till 26th April, 2018. 
The 6th Birthday Festival, pop-up event held at Plaza Singapura was a huge success pulling in crowds, eager to get their hands on the Lazada's coveted surprise boxes, offering flash deals and giveaways worth up to $120,000. It also featured exciting booth activities, 16 on-stage performances, with 6,000 giveaways to dazzle and engage visitors of all ages. This is a one-of-its-kind online-to-offline (O2O) event at Plaza Singapura where Lazada partnered with 20 global brands and local sellers to broaden its engagement with Singapore shoppers to cater to all shoppers with various needs and preferences.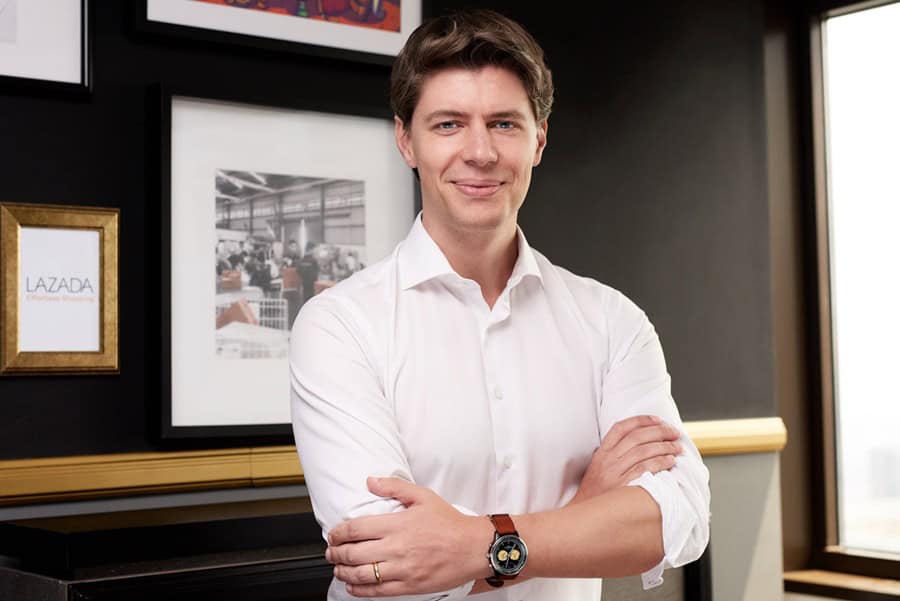 Exclusive Interview with Lazada's Deputy CEO, Mr. Erik Ligtenberg
Our Parenting World (OPW) team is pleased to catch up with Lazada's Deputy CEO, Mr. Erik Ligtenberg (EL) to find out more about Lazada, its first offline event at Plaza Singapura and Lazada's Birthday Sale starting from today till 26th April. 
1) What are the thoughts behind organizing Lazada's first offline event at Plaza Singapura?
EL: Lazada is synonymous with having a wide assortment and amazing discounts. This year, we wanted to excite our shoppers in new ways, and all along our fantastic promotions have only been available during our mega sales. We thought it would not only be innovative but an effective way to engage our fans if we held an offline event involving our best brands and sellers. Furthermore, we wanted to bring exciting deals like our iconic surprise boxes (worth $100 but customers only pay $29) to the shoppers physically, and what better way than to have a pre-Birthday Sale party in the heart of town? The event at Plaza Singapura was so successful that all our surprise boxes sold out within two hours and people started queuing as early as 7am to enter! (Doors only opened at 11am)
2) How has the Mother and Baby category grown over the past years?
EL: More and more brands choose Lazada as their eCommerce partner of choice, with virtually all diaper and milk formula brands (e.g. GOO.N, Mamypoko, Dumex), as well as baby accessories (Philips Avent, Puku) and gear (Stokke) brands partnering with us. Enfagrow joined Lazada this year and will be participating in our Birthday Sale for the first time so look out for their promotions!
Young parents and shoppers have also been increasingly turning to Lazada for their baby shopping needs, with our sales of Mother and Baby products tripling the past year.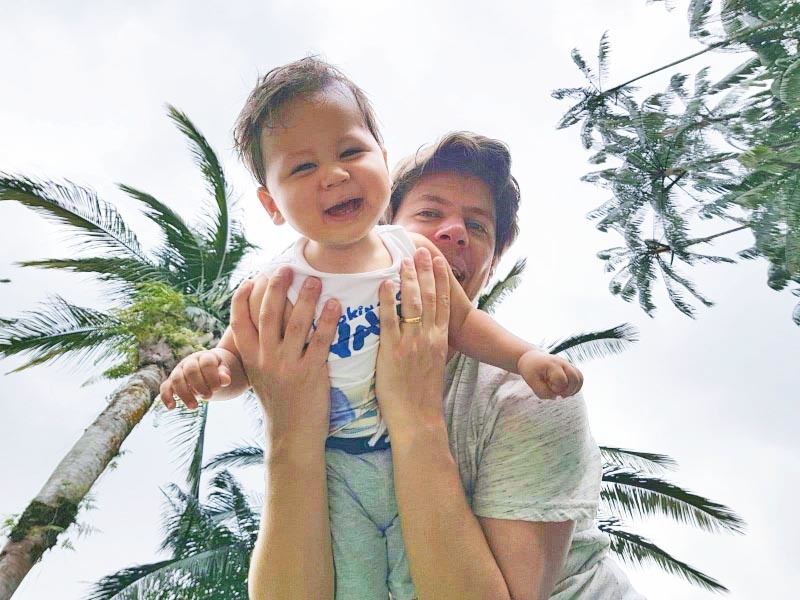 3) What's your own buying experience as a father? What kind of products do you buy for your child?
EL: It's not difficult to see why parents increasingly buy online and on Lazada; great prices, the ease of shopping whenever you want and the convenience of having (bulky) orders delivered to your doorstep. I'm a proud daddy of a one-and-a-half-year-old son, and the biggest draw for me is the wide assortment to choose from. My recent buys include regular baby products like diapers, wet wipes, milk formula and feeding accessories. I can also find unusual products on Lazada and save myself trips to stores all over Singapore – my son loves it when I buy him stylish bibs, affordable learning toys, quality swim trainers and powerful, safe wireless fans which can be clipped onto the stroller to provide cooling during those hot Singapore days.
4) What are the latest products or technological innovations happening at Lazada?
EL: With 78% of internet traffic on mobile devices, there is an increasing shift towards mobile and app usage. Thus, we recently introduced a slew of initiatives that caters to this shopper behaviour.
With a back-end revamp, the shopper has personalised shopping recommendations – meaning what he sees on his app is unique to him. For example, if you browse diapers on Lazada, you will see diapers, wet wipes, milk powder and other related baby products the next time you open Lazada.
An in-app game called "Shakin' Deals" to inject fun in the shopping experience! For a limited time (from Apr 15 till Apr 23), shoppers can shake their phones at 12pm and 9pm each day to win vouchers for our Birthday Sale from 24 to 26 April!
Instant Messaging function, connecting buyers and sellers directly. If you have a question, you can simply ask the store owner directly and get your answer, allowing you to make a purchase decision quickly. So far, we've seen an 80% response rate!
We have not forgotten our sellers too, and introduced a Seller App to make selling made easier. With the new app, our sellers can now do business on-the-go and receive real-time insights and performance of their Lazada stores. This enables them to optimise their businesses on the fly!
5) Any particular deals to look out for in Lazada's 6th Birthday Sale from 24-26 April 2018?
EL: Enfagrow A+ is participating in our Birthday Sale for the first time with a great voucher code: ENBDAY18 ($18 off with $200 min spend)
Dumex: Buy 12 tins of Dumex Mamil Gold to get a free one-way ticket to Bali worth up to $200!
Mamypoko: Get $15 off $100 min spend with code MPBD15
There are also surprise boxes for specially for kids, e.g. Barbie, Philips Avent, FisherPrice, Hasbro – you can check out the timings here!
Stay tuned for the best deals and visit www.lazada.sg/birthday-sale from 24 – 26 April!
Thank you Mr. Erik Ligtenberg for taking our interview!
Shoppers, this is the time to stock up on your favourite items and get your hands on the Surprise Boxes at Lazada's 6th Birthday Festival on 24 to 26 April ! 
Don't miss it and Happy Shopping!