It's Lazada's 3rd Birthday!
Lazada is turning 3 and to celebrate this special occasion, Lazada is launching a "Surprise Box" initiative for its upcoming Birthday Campaign from 21st to 23rd March.
Lazada's Surprise Box will consist of coveted products from prestigious brands and each box will feature a specific brand and a specific category of products. Some of the brands to look out for, for example, if you are a health-conscious person, you can look for Blackmore's brand. For beauty-conscious, you can look for Neutrogena, Laneige and Nivea. For tech or mobile-savvy person, you can look for Logitech, Lenovo and SanDisk. 
Lazada's Birthday Campaign will feature an extraordinary range of marked down products along with thrilling sales and deals as well as surprise boxes filled with the trusted and loved brands at a much lower amount. The exciting part of the surprise box is you will only get to check the brand that you're thinking of buying and not the products inside it. All you need to do is to choose a particular mystery box from one brand, and be prepared on what items will surprise you when you received the box.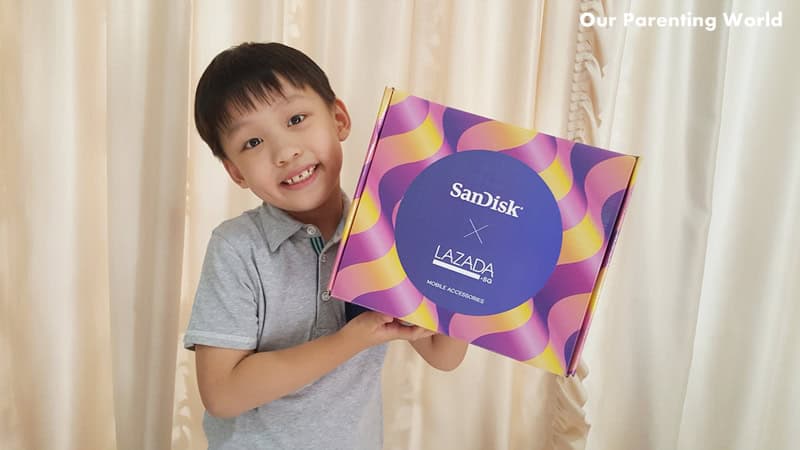 SanDisk X Lazada Surprise box
Our team received a Lazada's SanDisk Surprise Box filled with unique items from the brand. To keep the element of surprise of the box, we will feature 2 out of the other items in the box.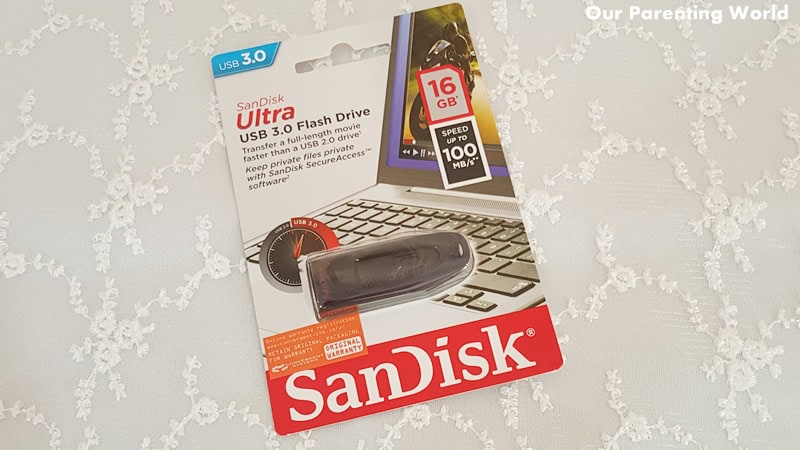 SanDisk Ultra USB 3.0 Flash Drive
SanDisk is a trusted and reputable brand, we are pleased to receive the SanDisk Surprise Box. SanDisk Ultra USB 3.0 Flash Drive combines faster data speeds and generous capacity in a compact, stylish package. Good thing is that we don't have to wait too long for files transfer to drive as it is 10 times faster and comes with bigger storage capacity.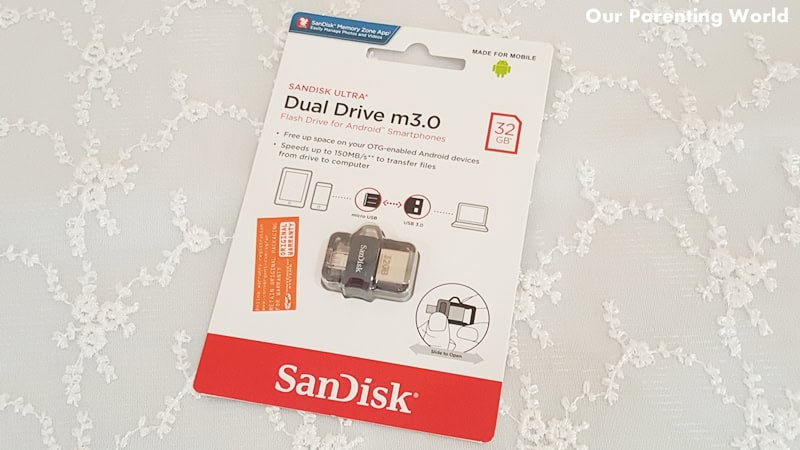 Sandisk Dual Drive m3.0 
We are heavy mobile phone users and it is a good to have Sandisk Dual Drive m3.0 to help quickly free up space on our Android smartphone and or tablet so we can take more pictures and videos. This device also makes it easy for us to transfer content from our phone to computer.

Lazada's Surprise Box Details:
Check out the various Surprise boxes at Lazada Singapore website from 21 – 23 March, you can get the box for yourself and or for your friends for as low as $29 each. The value of the products in each box will be worth at least $100. 
In addition, there will be limited edition Mystery boxes with items worth $300. You can get the box at $49.90 each. Shoppers will be delighted to know that Lazada will be offering up to 90% off selected products and more than 300+ flash deals during the online sale period for its birthday campaign.
Thinking of getting the SanDisk X Lazada Surprise box for your mobile accessories need, this will be a good box to buy. The box will contain items worth at least $100 and will be available on 21st March at 8am selling at only $29 for each box.
To purchase the products at Lazada and for more details, please click HERE.
Good News! 
Lazada is offering Our Parenting World's readers a special bonus, for new customers, you can purchase anything at Lazada at 18% off, capped at $8 for new customers on a single use only and cannot be combined with other codes and promotions.
Just key in the promo code WOWVIR18 to enjoy your discounts from 21 to 23 March 2017. Terms and conditions apply. 
Surprise! Lazada is bringing back some of its best-selling Surprise boxes from 12am on 23 March!
Hurry, and get your favourite brand surprise box with the timing as follows: