Many of us would have heard of and have eaten Pocky, it is one of our kids' favourite snacks. Pocky is a tasty, crispy, cookie stick that comes in various flavours like original, chocolate, strawberry, cookies & cream, chocolate banana and matcha green tea. Now the brand behind Pocky,  Glico has for the first time ever, brings the world of GLICODE™ outside of Japan to Singapore with the launch of a fun-educational programming app that allows kids as young as five years old to learn the basics of programming using the brand's popular confectionary, Pocky.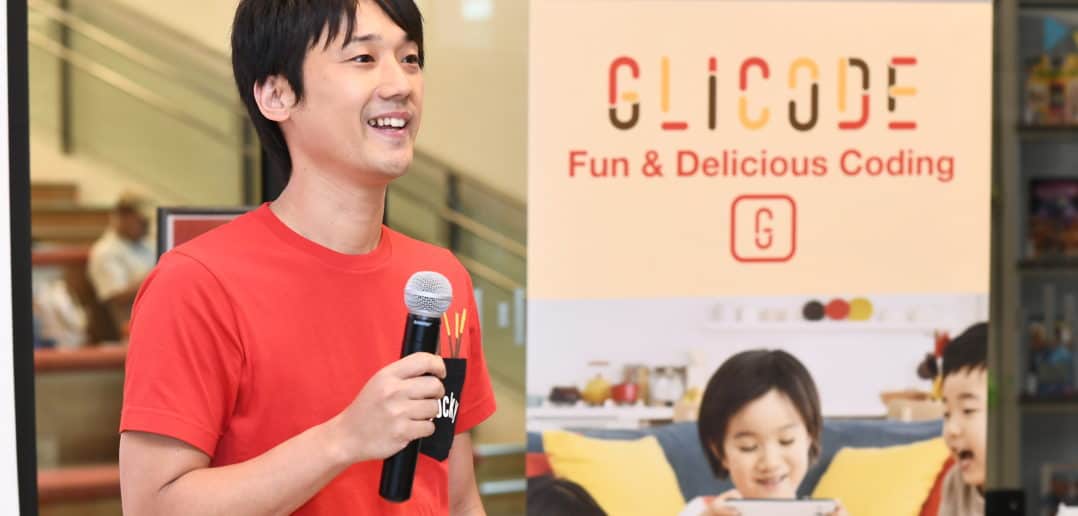 Hirohisa Tamai, Assistant Global Brand Manager at Ezaki Glico shared that  "At Glico, we always believe that eating and playing are the two most important parts of a child's healthy growth and development. As culture and technology changes, we have the opportunity to redefine what fun is and how to better contribute to a much larger community of children, not only in Japan but around the world. We have decided to bring the world of GLICODE™ first to Singapore as we are aligned with the country's progress towards building a Smart Nation and move to increase students' exposure to coding and computational thinking. GLICODE™ makes it possible to learn programming in an easy, enjoyable way, and we hope to contribute to the healthy growth and development of our young ones by teaching them one of the most important languages in the world today."  
The above images credit to Glico.
GLICODE™ , the first-ever educational app created in partnership with Google uses advanced image recognition to turn one of the world's most popular snacks into code to teach kids the fundamentals of programming. Every pack of Pocky turns into bite-sized programming lessons where kids can lay out and arrange their snacks, capture the sequence and watch it turn into code that moves a character through increasingly complex challenges.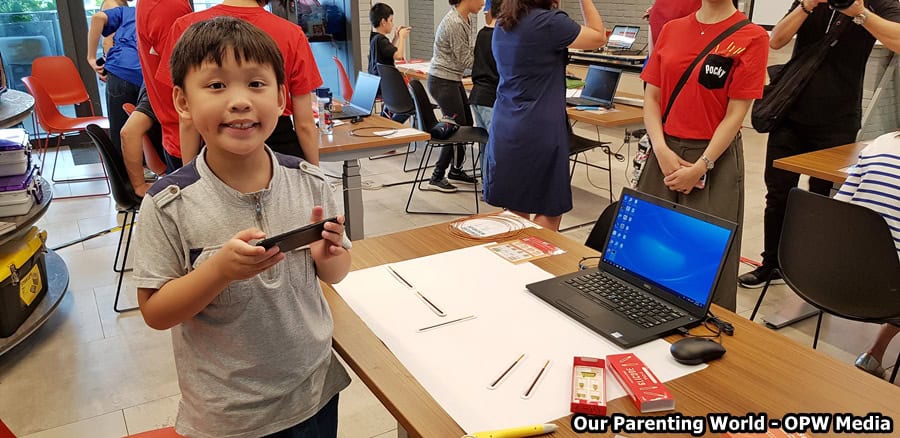 We enjoyed playing with the app! It is a fun and educating app that can be picked up easily.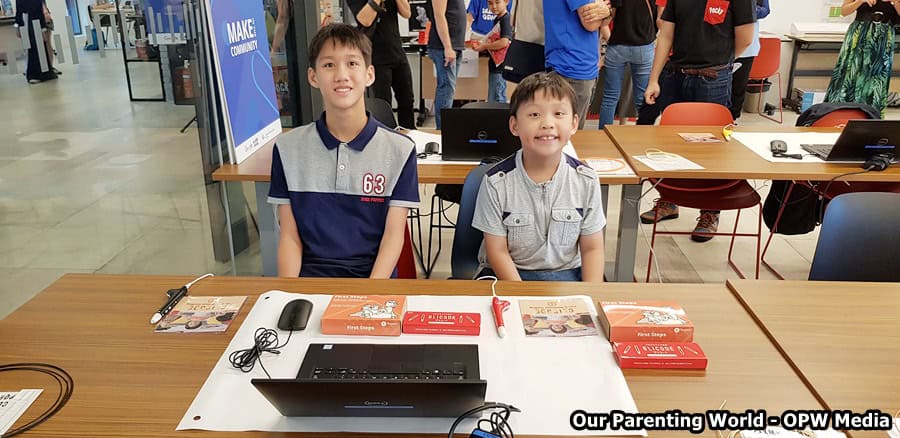 Come join us in learning the fundamentals of programming and using GLICODE™, the first-ever educational app by Gilco! You can sign up for the classes for free, please see below for details.
To bring the world of GLICODE™ to more people in Singapore, Glico has collaborated with Google Makerspace Singapore, with the support of the Info-communications Media Development Authority (IMDA) and the National Library Board (NLB), to co-host programming classes for young parents and their children, using the GLICODE™ app.
Held on 21 July, 28 July and 4 August 2018 (Saturdays) at Google Makerspace Singapore, the two-hour classes will focus on teaching the basic programming principles through GLICODE™. The classes will be further enhanced with maker activities curated around the app, such as 3D doodling and making micro:bit music light box, creating a hands-on and engaging way to learn the basics of programming and algorithmic thinking, as well as making GLICODE™ a real programming language with endless possibilities.
In addition, from July, consumers can redeem an exclusive GLICODE™ Playspace Card with every purchase of four boxes of Pocky Chocolate Biscuit Sticks, available at all major supermarkets, minimarts, provision stores and online supermarkets such as RedMart and FairPrice On.
Consumers can also head on down to major supermarkets from 20 July to try their hand at completing GLICODE™ challenges and stand to win attractive prizes. So get coding today!
Download GLICODE™ at:
• iTunes Store: https://itunes.apple.com/sg/app/GLICODE/id1145712761?l=en&mt=8
• Google Play: https://play.google.com/store/apps/details?id=jp.glico.cp.GLICODE&hl=en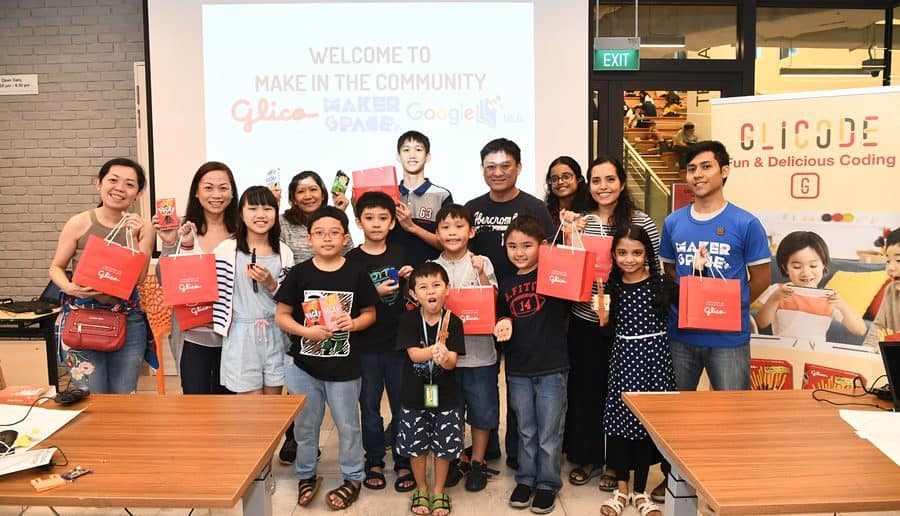 Details of the GLICODE™ Coding Classes are as follows:
Dates: 21 July, 28 July and 4 August 2018 (Saturdays)
Time: 2pm to 4pm
Venue: Google Makerspace Singapore, 70 Pasir Panjang Road, 03-71, Mapletree Business City, Singapore 117371
Number of attendees per class: 20 participants
The classes are complimentary to members of the public and suitable for children between the ages of 5 to 12 years old (Note: Children between the ages of 5 to 9 years old will need adult supervision).
Interested participants can sign up on a first-come, first-served basis at: www.GLICODE.sg.
To find out more and join the coding movement, please visit the following:

Website: www.GLICODE.sg
Facebook: https://www.facebook.com/PockySingapore/
Instagram: https://www.instagram.com/pockysingapore/