Ice-cream lovers are in for a treat!
Leeu SG, a new homegrown artisanal ice-cream parlour founded by Jenn Wei Yeo and Valerie Liu, the husband-and-wife team has officially opened at The Esplanade Mall #02-07.  Look forward to indulge in unique ice-cream creation infused with the spirit of Singapore featuring the very best of Singapore's multiculturalism, vibrancy, and high standards of excellence with signature items like the Merlion Ice Pop and Esplanade Ice Cream. All the items in its menu are hand-crafted with care made with small batches using top-grade ingredients.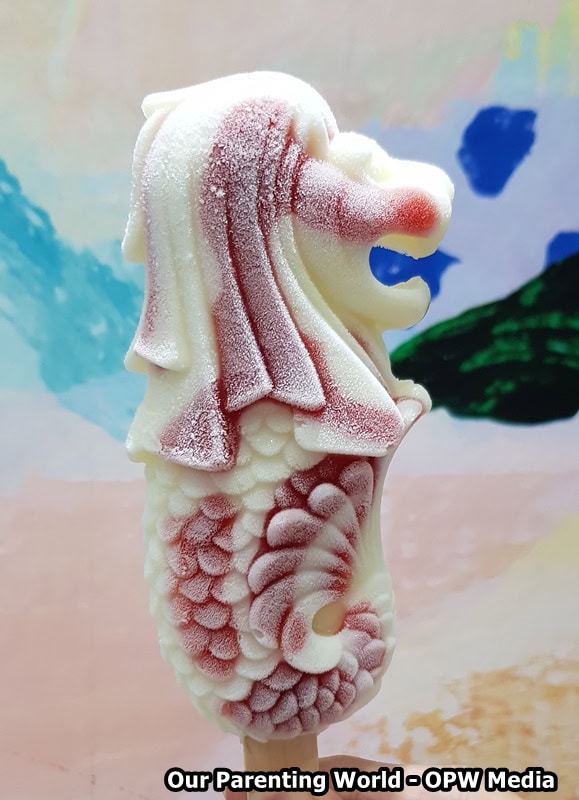 The Merlion Ice Pop is the one-and-only Merlion and endorsed by the Singapore Tourism Board filled with patriotic strawberry and vanilla flavoured confection to represent the colours of Singapore National Flag. The ice cream is healthier with less sweet but still full of flavour and it tastes like strawberry cheesecake.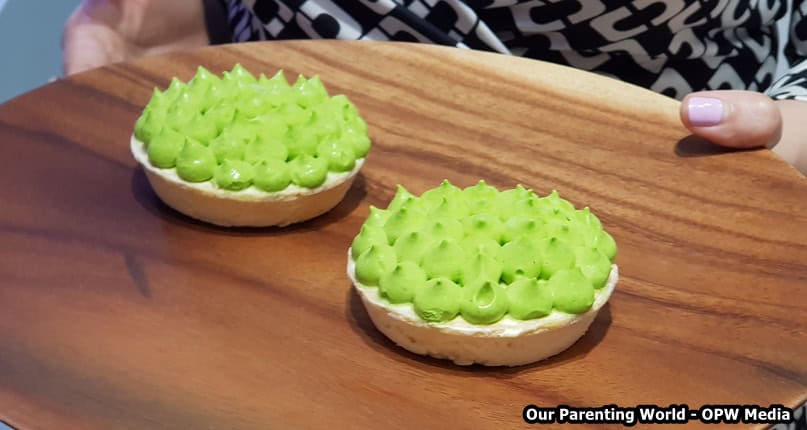 Durian lovers will like the Esplanade Ice Cream as it contains fresh durian. This tasty ice cream is Singapore's only durian-shaped ice cream moulded in the image of the iconic Esplanade where the shop is located.
In addition, there are more lovely ice cream creations by Leeu SG like striking pink and blue hued Fish Tail Soft Serve made from the hot health-food Blue Majik and delicious Japanese fish waffles made freshly at the premise. The waffles are crispy and delicious. Soda floats like the cheery orange-hued Zouk Out Cure, the vividly red The Red Dot, the azure-coloured and lychee-flavoured Sentosa Breeze and the fragrant pandan-infused Old Timer. Ice Cream lovers, you will be spoilt for choice with so many yummy creations!
In celebration of Leeu SG's official opening, all visitors to the store can enjoy the signature Merlion Ice Pop and Esplanade Ice Cream at promotional prices all throughout the month of June: the Merlion Ice Pop is available at $3.80 (U.P. $4.80); while the Esplanade Ice Cream is available at $8.80 (U.P.$11.80).
Leeu SG
Venue: The Esplanade Mall #02-07, 8 Raffles Ave, Singapore 039802
Opening hours: 12pm to 10pm daily 
About Leeu SG
Leeu SG is an artisanal ice cream shop that is made in Singapore and dedicated to this island country. Using ingredients of the highest quality, Leeu SG's ice cream is churned and produced in small batches to retain as much of its flavour.
Meaning "lion" in Afrikaans (a language in South Africa), Leeu SG embodies the spirit of Singapore's national icon, the lion. LeeuSG finds ways to infuse Singaporean traits—vibrancy, quality and a melting pot of cultures—into its ice cream, collaborating with chefs in Singapore to create the most "Singaporean" ice cream.
Come visit Leeu SG to try out its artisanal ice-cream!