LEGO® Model Designer Mark Stafford from LEGO-topia in Billund, Denmark is in Singapore to launch the Jurassic World Jurassic Park: T. Rex Rampage set at the LEGO certified store at NEX Singapore today! The first 200 buyers were invited to a private signing by Mark Stafford. Stafford is well-known for LEGO toy lines such as Exo-Force and Ninjago. He is a natural LEGO fan and take pride in the successful development of the Jurassic World Jurassic Park: T. rex Rampage set. This is his first 'Expert' model in his 12-year stint as an accomplished LEGO designer.
As LEGO fans, we are so excited to see LEGO® Model Designer Mark Stafford in person, he shared with media the interesting highlights of the new set that include many original favourites from the Jurassic franchise that started all the way from 1993 with Steven Spielberg's Jurassic Park.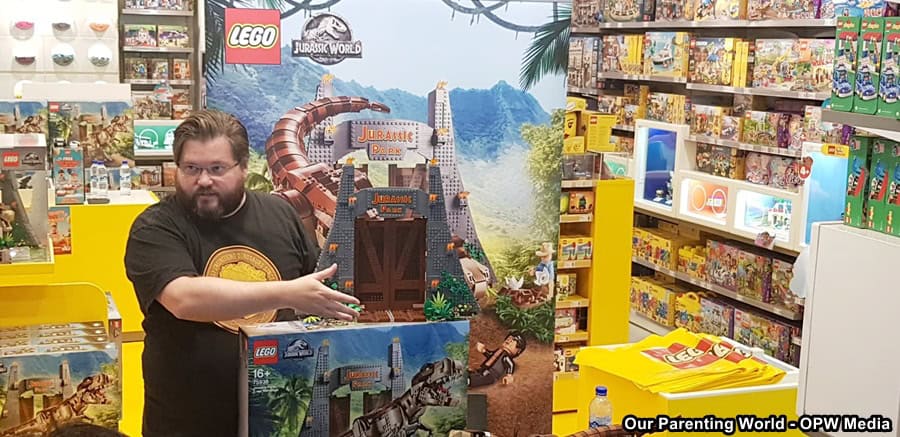 If you look at the set, hidden behind the iconic gate are several vignettes, nods to famous scenes and features from the film series including the toilet where Donald Gennaro runs to during the T. rex attack, the control room with a mini chair, printed keyboard tiles and stickered monitors, and the presence of a frog in the T. rex which draws parallels with the behemoth's frog DNA in the movies.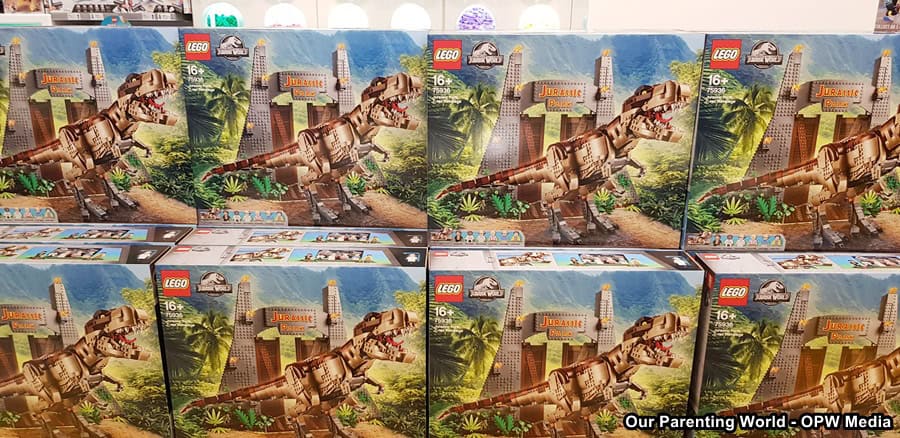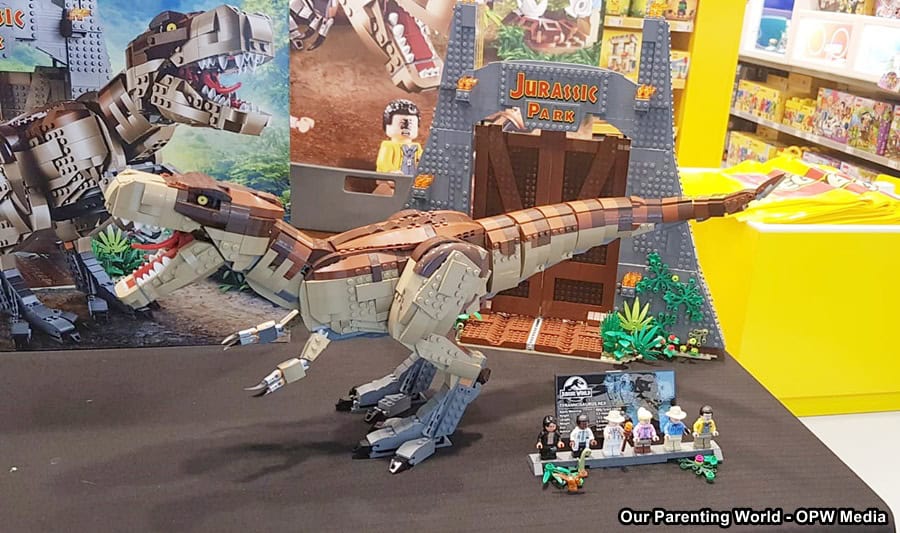 LEGO fans will be delighted to know that the latest collectible set also includes six mini figures from the Jurassic universe – Ellie Sattler, Alan Grant, John Hammond, Ray Arnold, Ian Malcolm and Dennis Nedry. Each figure is thoughtfully designed in costumes that call to mind their human characters from the big screen.
Ian Malcolm – designed with a tourniquet wrapped with a belt from when he was injured during the T.Rex attack.
Ray Arnold – designed in his lab coat with a printing of his badge and the Jurassic Park logo.
John Hammond – designed in his white shirt, pants and tan hat. He has an amber-top cane as accessory.
Ellie Sattler – designed in her pink shirt that is tied in the front and a pair of brown shorts.
Alan Grant – designed in his iconic blue shirt and a pair of tan pants. He also has a claw piece to represent the raptor claw fossil that he keeps on him.
Dennis Nedry – designed with his yellow rain jacket that is complete with the Jurassic Park logo.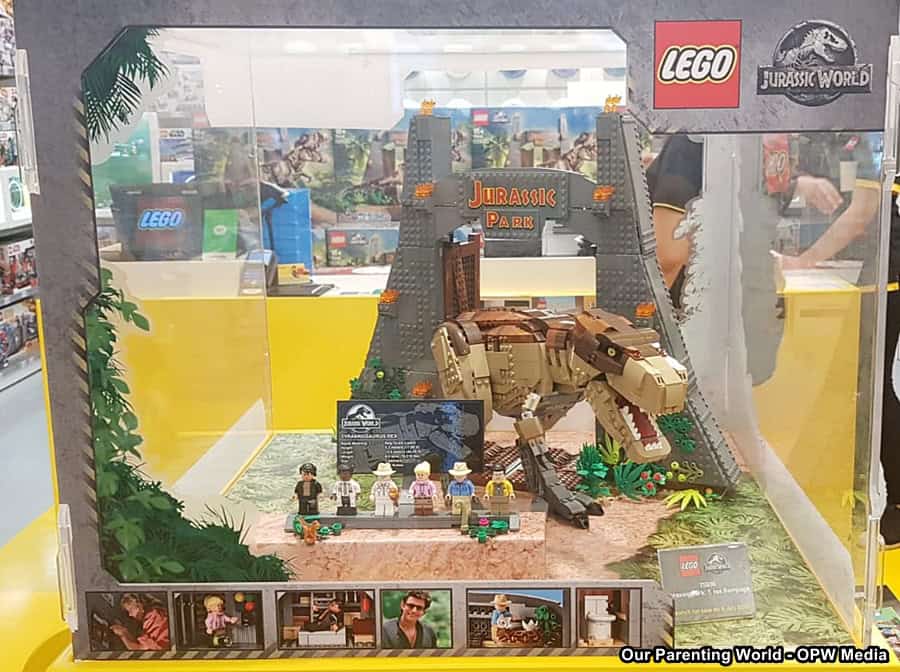 Inspired by the Jurassic World franchise, the much-anticipated 3,120-piece collectibles set features the original Jurassic Park gate and a large, fully posable, brick-built T. rex. The beloved buildable dinosaur measures 22cm high and 69cm long, making this model LEGO's biggest brick-built T. rex to date. The iconic model also has snapping jaws and a posable head, arms, legs and tail, allowing fans new and old to immerse themselves in a truly dino-mite experience. To find out more about LEGO, please visit https://www.lego.com/en-sg