Kids keep a lookout for Legoland's Ninjago vehicles roaming in town as they are out to recruit Kid Ninjas in preparation for the battle at the new Ninjago Ride in Legoland Malaysia! 
That's so exciting! Our Parenting World checked out the Lego® Ninjago™ Bootcamp specially designed for fans of Lego® Ninjago™ at VivoCity, Plaza 1. This is a special six days event where children will go through challenging and fun training zones structured around Strength, Focus, and Speed that will get them Ninjago-ready! 
Strength Zone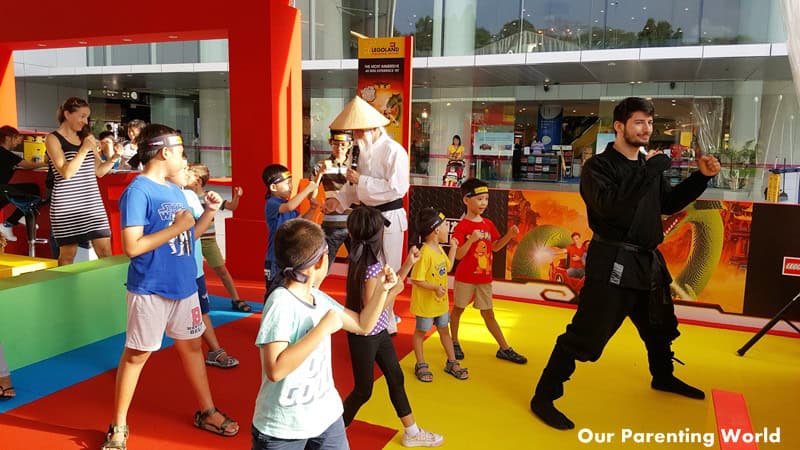 Kids at this zone will learn 5 different Ninja moves, each focused on using their strength and poise. The Ninja Master will demonstrate each movement and encourage kids to follow him. Looking at the kids' determined faces, they are eager to pick up the skills from the Ninja Master. 
Focus Zone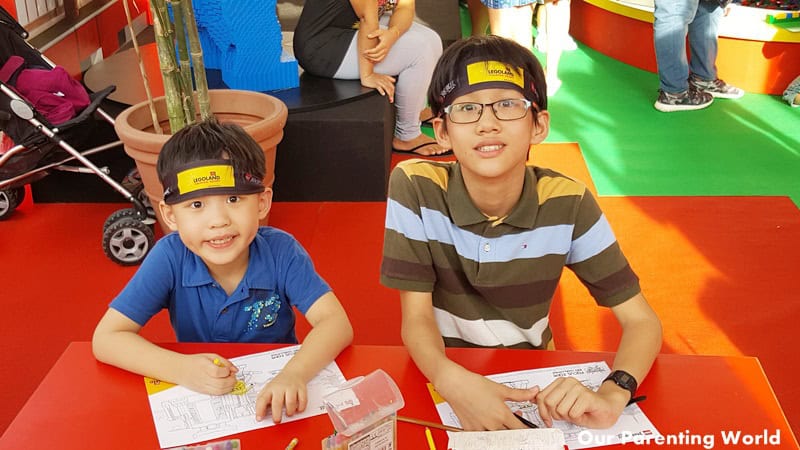 At the Focus Zone, Kid Ninjas will learn the art of Ki-Ai – a state of totality. Each Kid Ninja will be given their own Lego themed worksheet to create their very own piece of art with the colouring tools provided. The Kid Ninjas will need to be focused and concentrated on completing their masterpiece with the instructions and tools given. 
Speed Zone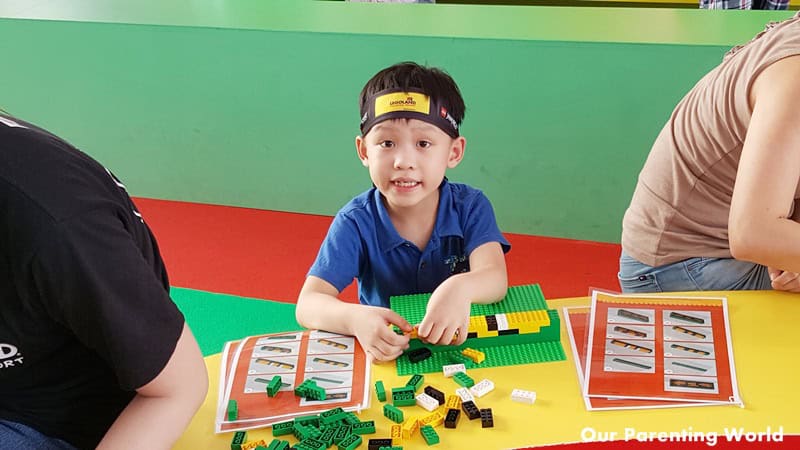 A true Ninja moves fast!
At this zone, kids have to be fast to find the correct Lego bricks to complete a Lego construction within the time limit.
At the end of their training, kids will put everything into practice like a true Ninja! The Finale will round up all the Kid Ninjas with their parents to collectively do a Ninja-dance as instructed by their Sensei. It's a fun way to wrap up the training with kids and their parents moving to a Ninja beat with their kicks, punches, and HIYA! All kids will be awarded with a Certificate of Achievement at the end of their training. 
Congratulations to all the Kid Ninjas for completing the Strength, Speed, and Focus trainings zones! You are now a true blue Ninja!
Sounds fun, bring your kids to join in the LEGO® NINJAGO™ Bootcamp in Singapore! 
Fireballs! Lightning! Shockwaves! Ice! Master these elements at Legoland Ninjago Bootcamp in preparation for the battle at the new Ninjago Ride in Legoland Malaysia
VENUE: VivoCity, Plaza 1 (Outdoor area directly outside the main entrance)
DATE: 18th – 23rd October 2016 (Tuesday – Sunday)
TIME: 10am – 10pm
PROGRAMME:
18th – 21st October 2016 Pre-booked training sessions (Walk-ins will be accepted based on availability)
22nd – 23rd October 2016 Open to public
To find out more about Legoland Malaysia and its new ride, please go to http://www.legoland.com.my/