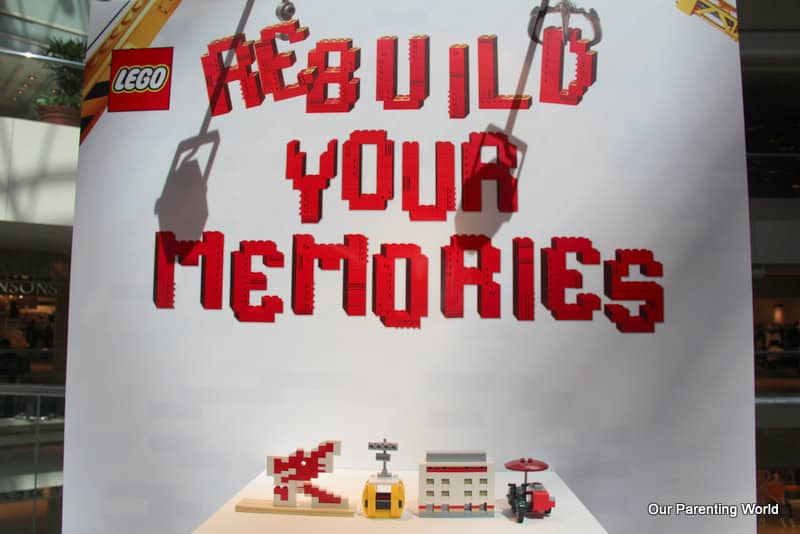 In celebration of SG50 and as part of the #LEGORebuildSG campaign, LEGO® launched four limited edition Singapore Icons Mini Builds. The 4 Mini Builds include quintessential Singaporean icons of the past such as The Cable Car, Ice Cream Bike, HDB Flats and the Dragon Playground.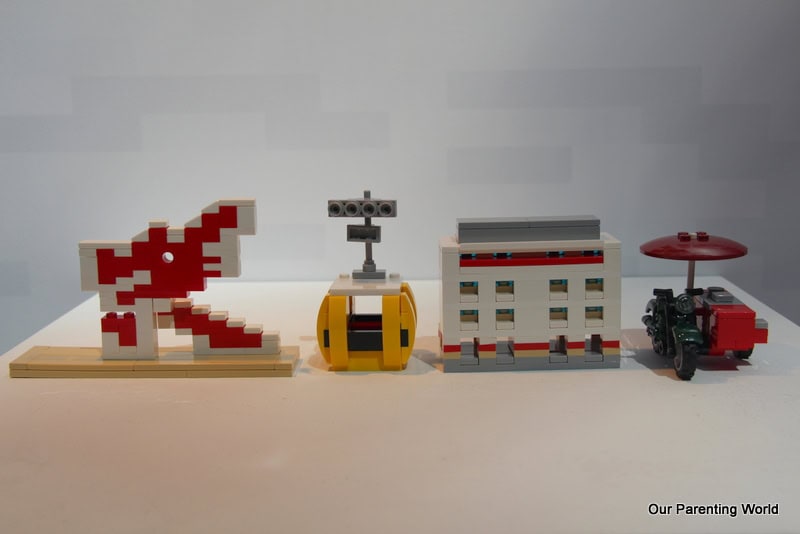 (L-R) Dragon Playground, Cable Car, HDB Flat and Ice Cream Bike
The Mini Builds are redeemable from July 2015 onwards at selected stores with a minimum purchase of SG$50 of LEGO® products in a single receipt. The Mini Builds are so popular that they are quickly snapped up upon release and all the pieces are fully redeemed.
Earlier LEGO® organised a competition to let your imagination and nostalgia take over with LEGO's Rebuild Your Memories Competition. To celebrate SG50, this competition is for anyone to assemble their favourite Singaporean memories with LEGO bricks and the 10 winning entries are on display at Raffles City Shopping Centre from 10th-30th July to mark the start of #LEGORebuildSG.
Here are some of the winning entries: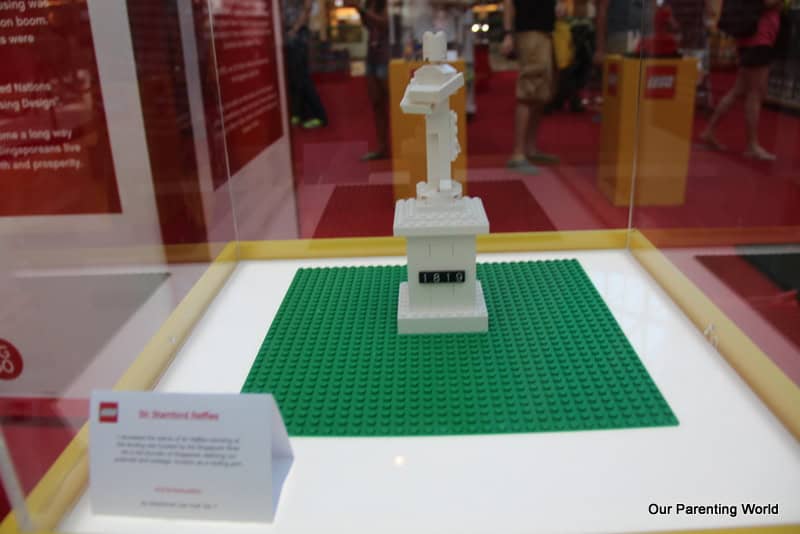 Sir Stamford Raffles by Stephanie Low Heui Tze, 7 years old.
We are so impressed with this young girl for creating the founder of Singapore from LEGO® pieces!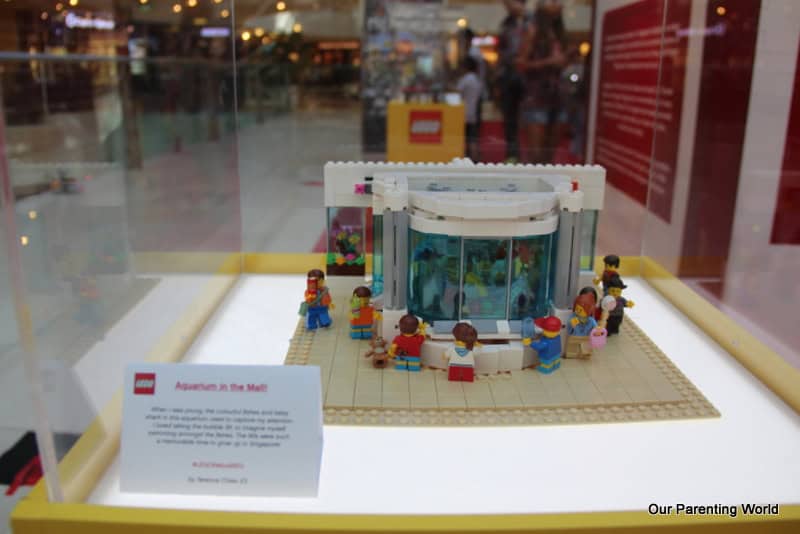 Aquarium in the Mall by Terence Chew, 23 years old.
Do you remember the aquarium at Wisma Atrium, it certainly brings back a lot of memories. Look at the details that Terence has put in creating this winning entry with the aquarium and people walking around and admiring the aquarium. It is truly an amazing piece of work.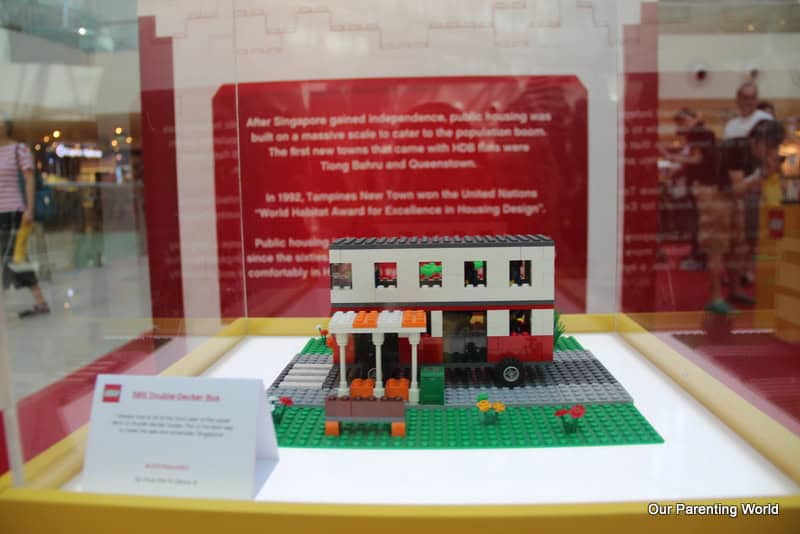 SBS Double-Decker Bus by Chua Zhe Yu Darius, 6 years old.
This boy is only 6 years old and he can create such complicated piece of Singapore's well-known double-decker bus. We are certainly impressed!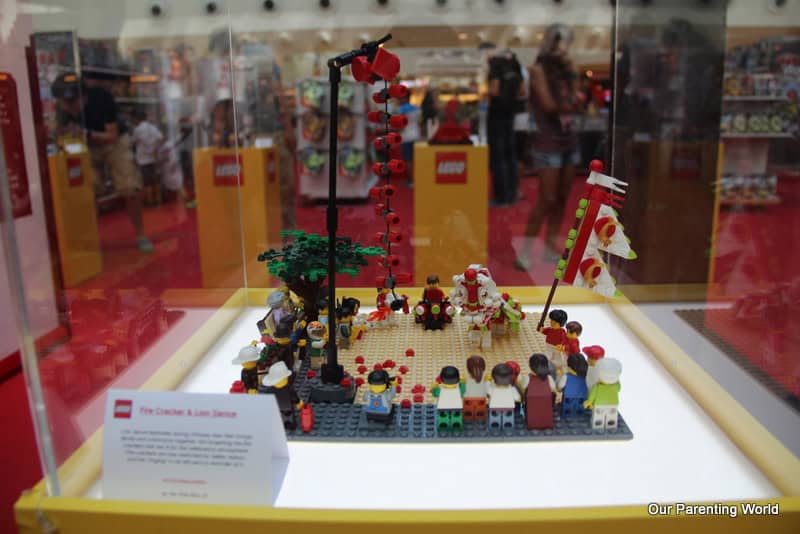 Fire Cracker & Lion Dance by Ta Kok Mun, 51 years old
This realistic creation by Ta Kok Mun with lively lion dance and performers certainly set us on Chinese New Year mood. We simply love this creation! 
Catch the rest and all the winning creations from LEGO® Rebuild Your Memories Competition which will be displayed at Raffles City Shopping Mall (level 1) from 10 to 20 July, and at Raffles City Atrium (level 3) from 21 – 30 July 2015.
Bravos to all the winners and we are truly amazed by their creativity, the attention to details and the effort that the participants have put into creating their works. We spend a lot of time admiring these beautiful creations.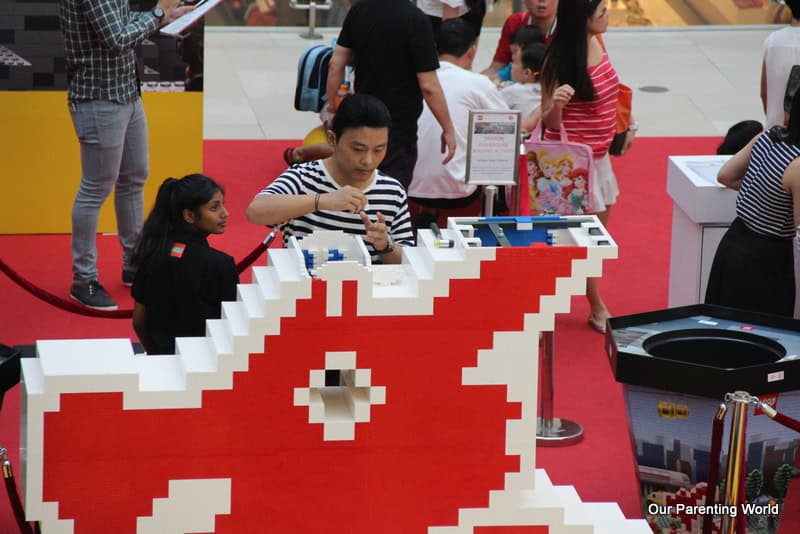 One of the key highlights at the #LEGORebuildSG campaign is to help and watch LEGO Certified Professional, Mr Nicholas Foo build an 8.5 foot version of the iconic Dragon Playground at Raffles City Shopping Centre.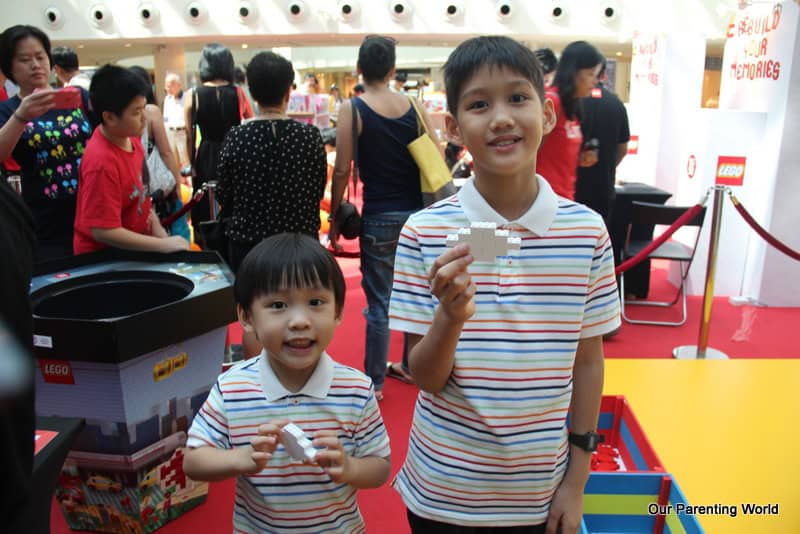 We were there in the morning to participate in building the iconic Dragon Playground.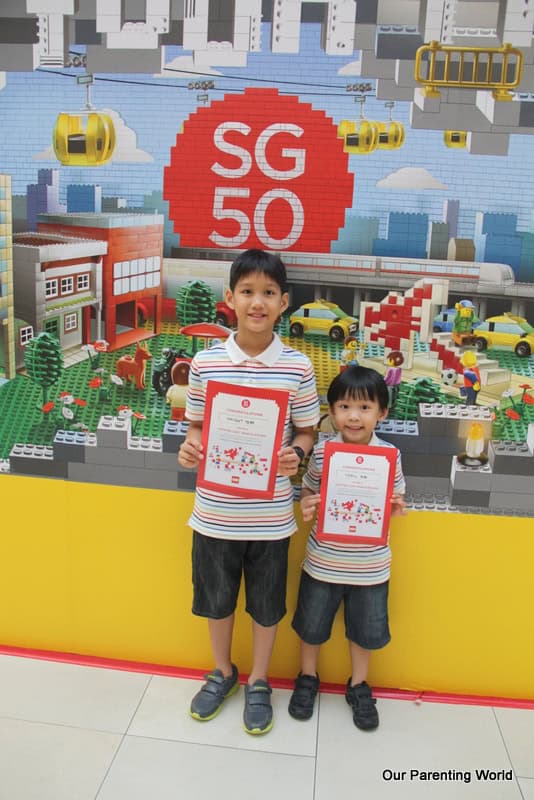 Each participant get to bring home a special memento, a LEGO® Dragon Builder Certificate for your effort in helping to build the Dragon Playground.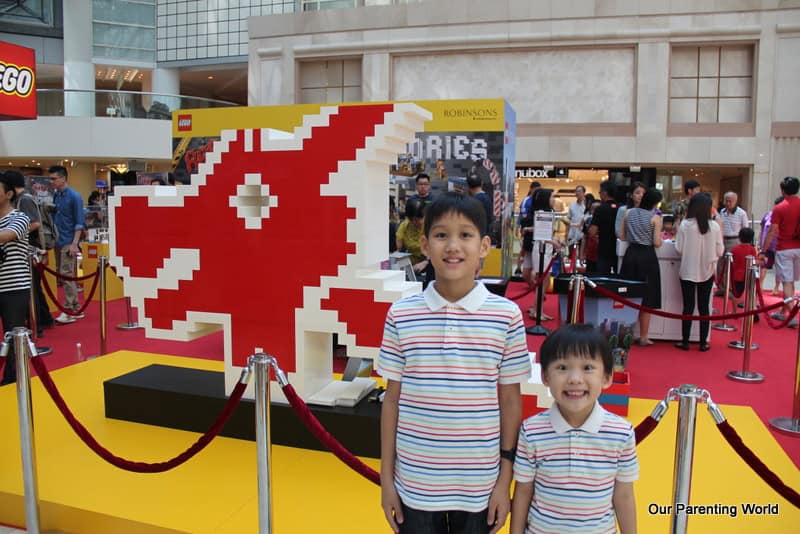 As HUGE LEGO® fans, we are proud and happy to participate in LEGO® Rebuild Your Memories event.
Singapore's most well-known and beloved iconic Dragon Playground LEGO® sculpture which was constructed over 32 hours using over 22,000 LEGO® bricks will be on display till 30 July 2015.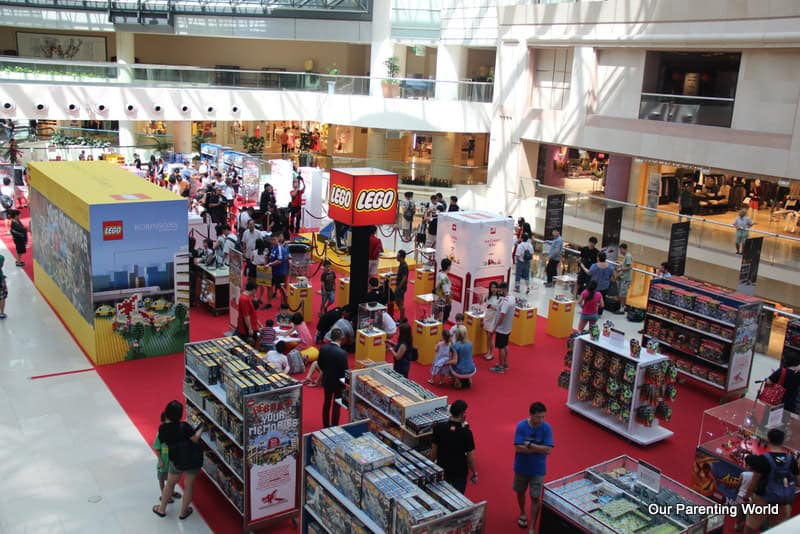 Come down to Raffles City Shopping Centre where you can find all your favourite LEGO® sets in one place. Children age 5 to 12 years old, you can build your own SG memory and get to bring it home, all you need to do is to spend at least $30 in a single receipt at Robinsons Roadshow (Atrium) 23 to 30 July 2015. The receipts must be redeemed on the same day and each customer can redeem a maximum of 2 receipts (with 2 separate receipts of minimum $30 spend) within the same day.
Additional Information: 
LEGO® Rebuild Your Memories from 25 to 30 July 2015
Raffles City Shopping Centre
Atrium, Level 3
Operating hours from 10:30am to 9.30pm
Entry is free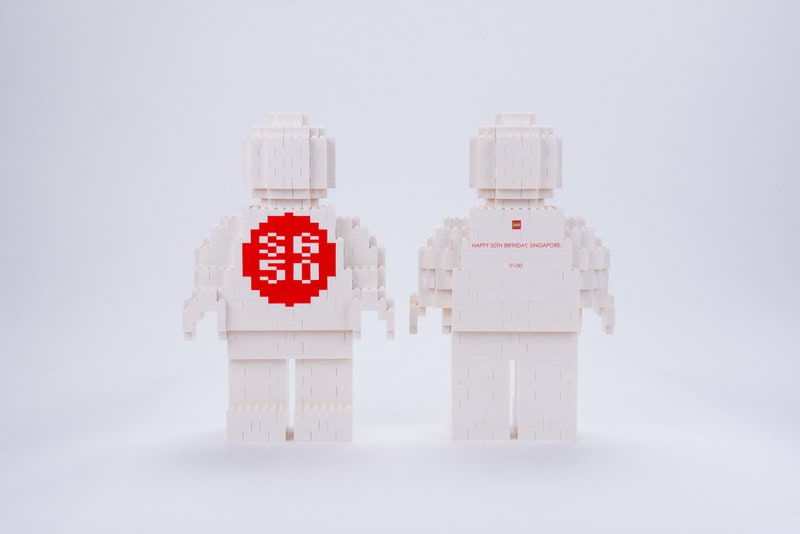 Photo Credit: LEGO Singapore
In addition the launch of the extremely exclusive mini builds, LEGO has also launched

LEGO SG50 Big Minifigure.

With only 50 pieces available, these MiniFigures are extremely coveted. To stand a chance to win one of these mini builds, you can spend a minimum of SGD 100 on Lego Toy(s) in a single receipt from 5- 31 August 2015 at participating outlets to be one of the lucky ones to receive a

LEGO SG50 Big Minifigure

.
LEGO SG50 Big Minifigure

 is:
Limited edition to commemorate SG50, and there are only 50 pieces available

The 'Mega' size, stands at 31cm tall

Back of mini figure comes with a unique serial number and birthday message to celebrate SG50
Participating outlets include: 

All LEGO Certified Stores in Singapore, Toys'R'Us, LEGO Mono Brand Stores, Departmental Stores and select toy stores.