LENE Bird's Nest is a homegrown brand that specialises in producing bird's nest that is specially crafted from the wisdom of TCM coupled with the concept of modern wellness to achieve overall beauty and wellbeing.
About LENE Bird's Nest, it was started by founder, Jaclene who wanted to re-create what her mother used to make for her, pure bird's nests goodness with no sugar or other additives. Her mother was a firm believer in taking bird's nests every single day, since taking in small quantities daily helps the body absorb the nutrients efficiently, for both health and beauty purposes that is suitable for people of all ages, young and old.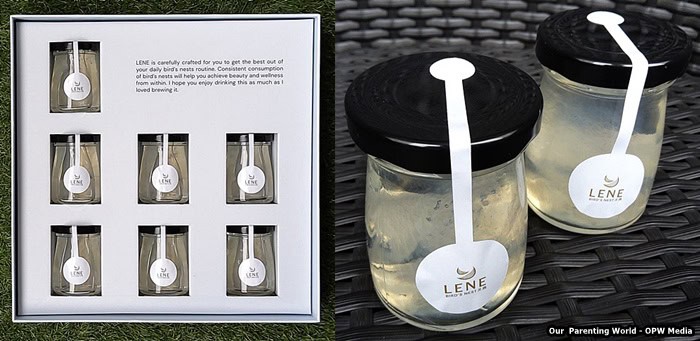 LENE comes in a box consisting of seven bird's nest jars at $99. LENE is designed around building a routine, meant to be taken in small amounts daily and hence one jar for each day. Each jar consists of 1.5g of dry bird's nest, tailored to the amount optimal for absorption.
LENE Bird's Nest is made with edible 100% pure quality bird's nest sourced from Malaysia, from house nests instead of cave nests, monk fruit extract which is an all natural, zero calorie sweetener and distilled water. The bird's nest is cleaned by hand with water, free of bleach and other chemicals, cooked in small batches in a SFA approved facility in Singapore, freshly brewed upon order. LENE is also guided by sustainability, from the sustainable harvesting of their bird's nest to the packaging. All their packaging are printed in soy ink on recycled paper and designed to be recyclable.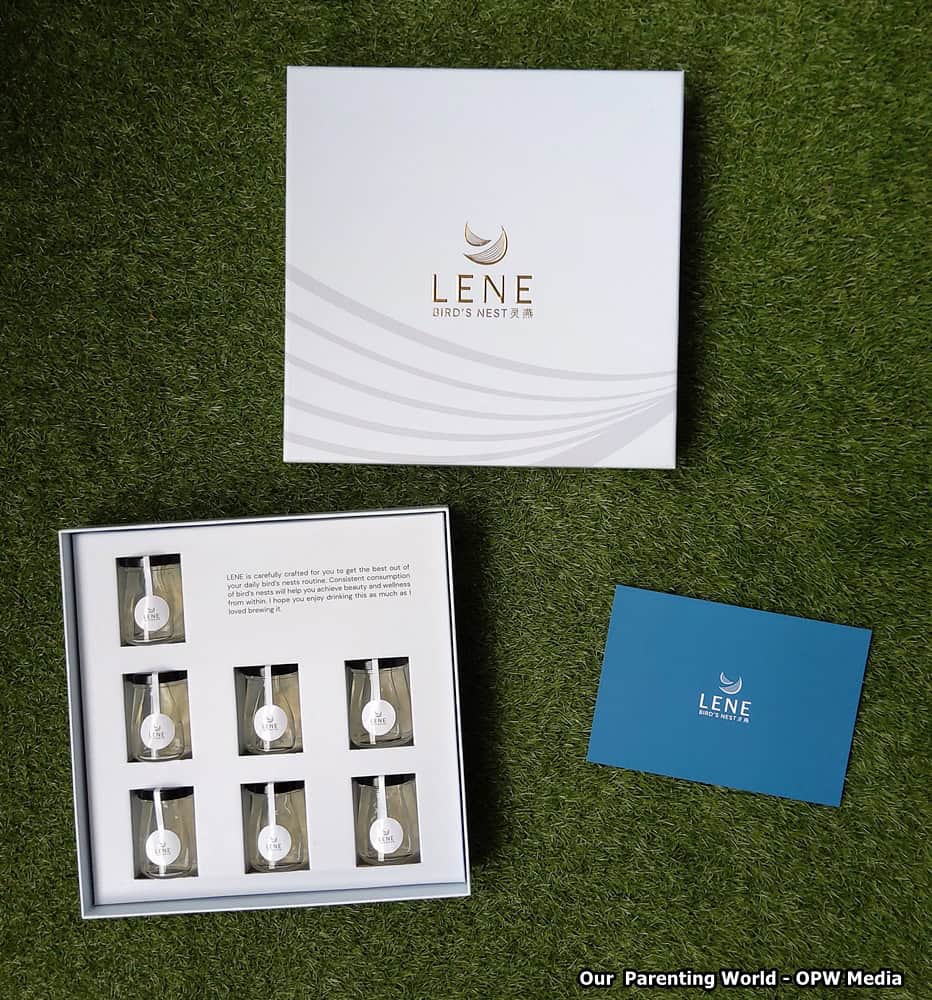 We enjoyed LENE Bird's Nest, it is refreshing and not too sweet. It is healthy as it contains zero sugar and has high quality bird's nest as you can see the thick and luscious strands of bird's nest in each jar. You can consume the bird's nest with a peace of mind as there is no preservatives, artificial colouring and stabiliser being used. LENE also has a subscription plan that will be delivered to you weekly. To find out more about LENE Bird's Nest and to order, please go to https://lenebirdsnest.com/