Is this musical children friendly? Yes, of course. We were initially surprised too because we thought that this would be an adult musical but it was actually children friendly, for children above 4 years of age.
Before we talk about the musical, let's look back at our Singapore's history of the word "Great World". This came from The Great World Amusement Park (大世界), it was also known locally as "Tua Seh Kai" in Hokkien.
The Great World Amusement Park was one of three former amusement parks in Singapore, along with New World and Gay World that provided entertainment to Singapore and Malaya night crowds before the arrival of televisions and radios. The Great World Amusement Park was established in 1929 and closed down in 1978. Its location is currently occupied by Great World City shopping mall.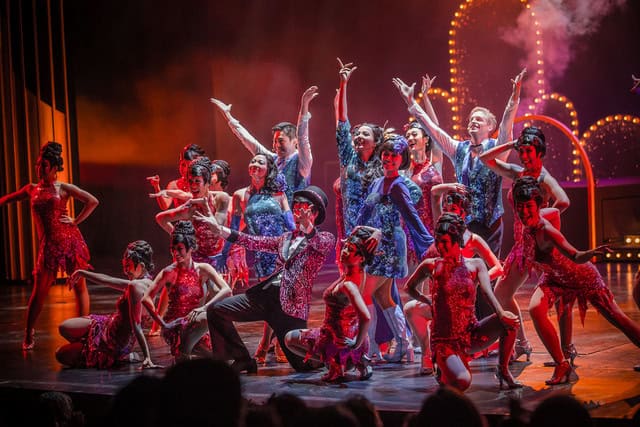 The musical Great World Cabaret will bring to us the history of Singapore's musical scene in the 1960s and 1970s. It will also features some of Singapore best-loved and well-known comedians each week including Mark Lee (19-24 February), Hossan Leong (26 February to 3 March), Sebastian Tan (5 to 10 March) and Judee Tan (12 to 17 March). 
This week our host is Sebastian Tan, who is also known locally as "Broadway Beng". Sebastian is witty and brilliantly funny in his performances. He has successfully managed to tickle the audience's funny bones and many were roaring with laughter throughout his act especially with his "Ah Beng" humourous way of bending Broadway tunes that come with a Hokkien twist. 
Great World Cabaret is like a time machine, bringing us back in time to where dazzling sequin-clad dancing girls, hilarious comedians, amazing acrobats and magicians performed during those times.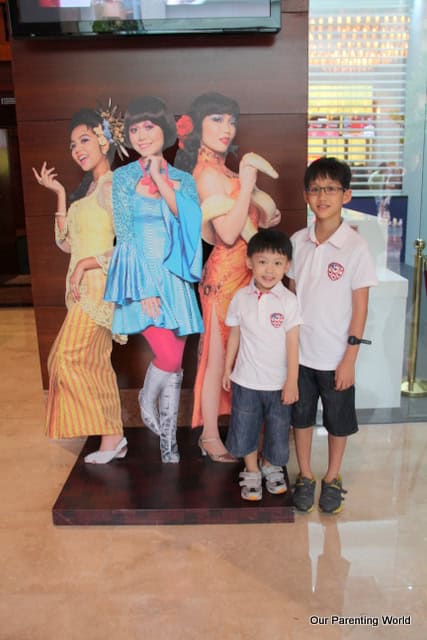 The musical brings back the top 3 figures in the 1960s of the Singapore glamourous entertainment era. They are Rose Chan also known as "Striptease Queen" played by Seong Hui Xuan, Sakura Teng "A-go-go Queen" by Joanna Dong and Kartina Dahari "Queen of Keroncong" by Aisyah Aziz. They will be singing and performing the many beautiful and nostalgic songs like "Rose Rose I Love You", "Shake Shake Shake", "Bunga Melur" and more that will leave the audience reminiscing the good old days!
Not to worry if you are thinking of bringing your children to the musical, there is no "striptease", it is all for the sake of fun. It is a family-friendly musical that is suitable for the whole family. 
Look out for the death-defying acrobats performances by Qing Dao Acrobatic Troupe who will be performing stunts like twirling, somersaulting, performing human tower and more all without safety net!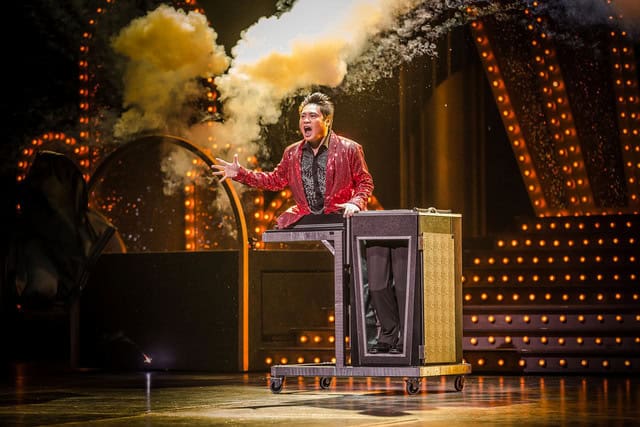 All Great World Cabaret photos credited to Resorts World Sentosa
In addition, award-winning international illusionist J C Sum will be performing an all new illusion act at Great World Cabaret. Be prepared to be amazed with his appearing and disappearing acts, where he will leave you wonder how did he do it?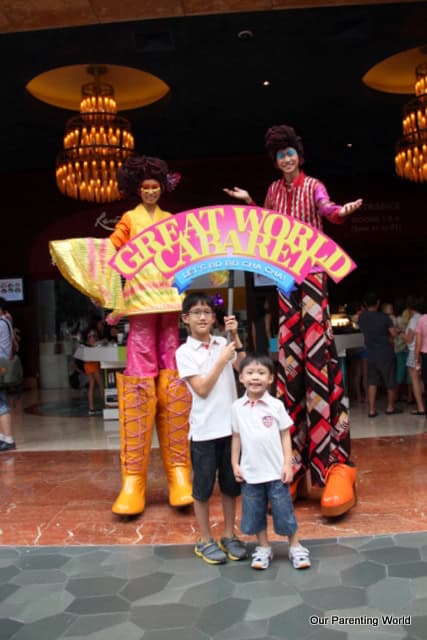 Great World Cabaret is a first ever collaboration between Resorts World Sentosa and Singapore's leading theatrical company, Dream Academy®, featuring top local talents in performing arts. In celebration of 50 years of Singapore Independence, this SG50 theme musical is very appropriate and suitable for the whole family to enjoy. Hurry, the musical will end on 17 March 2015.
Great World Cabaret
Date: 19 February 2015 till 17 March 2015
Monday, Tuesday, Thursday and Friday at 8pm
Saturday and Sunday at 3pm (Matinee) and 8pm
Location: Resorts World Theatre, Resorts World Sentosa
Tickets: Tickets are priced at S$48, S$68, S$88, S$108, S$128.
Prices exclude SISTIC booking fees and handling charges.
Tickets can be purchased via: (65) 6348 5555, www.sistic.com.sg, Resorts World Theatre, www.rwsentosa.com/gwc