According to a new survey initiated by Dr Wolff and carried out by Nielsen in Singapore shows that as many as 90% of Singaporean women agreed that hair loss affects their self-confidence and 1 in 2 who suffered from hair loss even felt depressed because of it.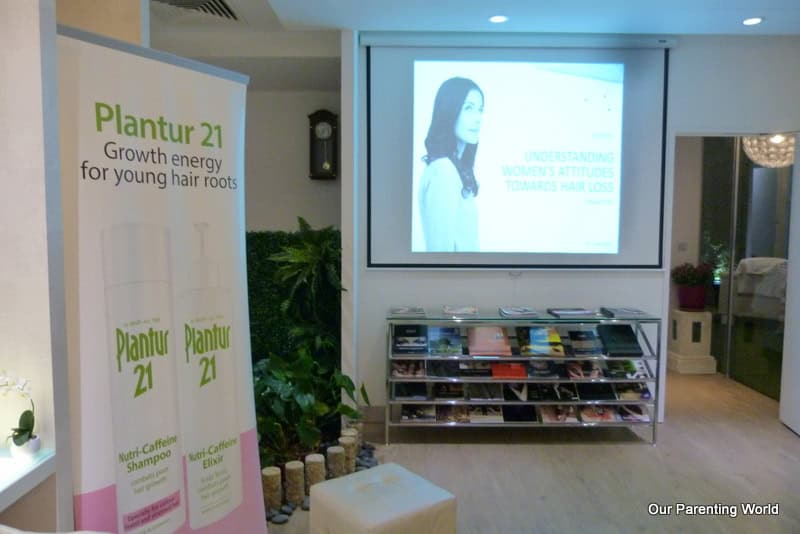 Hair loss for a woman can be a lot more traumatic than for a man but female hair loss isn't something to be ashamed about. It can happen to anyone, because of the hormonal changes that happens in our bodies, which can be due to age or stress. Plantur conducted a hair workshop and invited Dr Pirkko Brusila and Dr Alvin Wong to share with us more about hair loss at the beautiful J's Salon at Grand Copthorne Waterfront Hotel, Level 3. Please click HERE to find out more about J's Salon.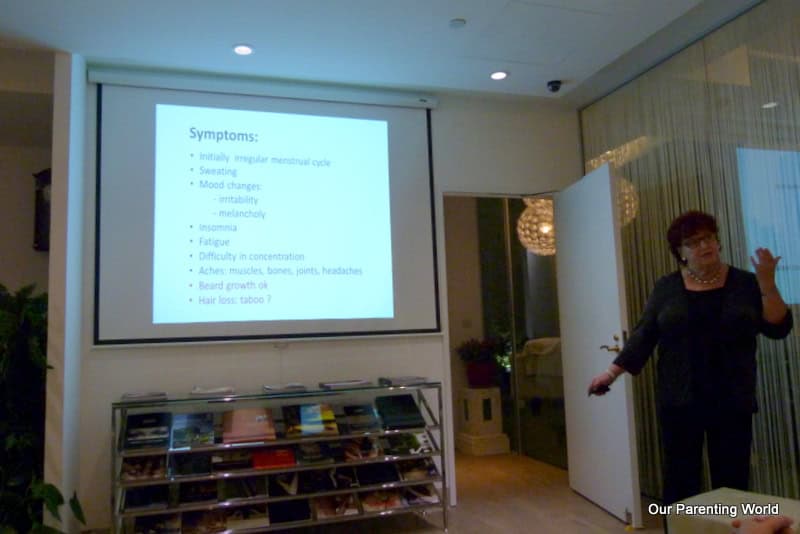 Dr Pirkko Brusila, a Gynaecologist and a guest speaker from Germany. She shares with us about hormonal changes and its effects on a woman's body, including hair loss.
She advices that women should adopt a healthy lifestyle by having light diet, versatile physical activity, moderate alcohol intake, no smoking, taking good care of your scalp and hair by using the right shampoo. It is best to wash your hair daily or at least once in 2 days.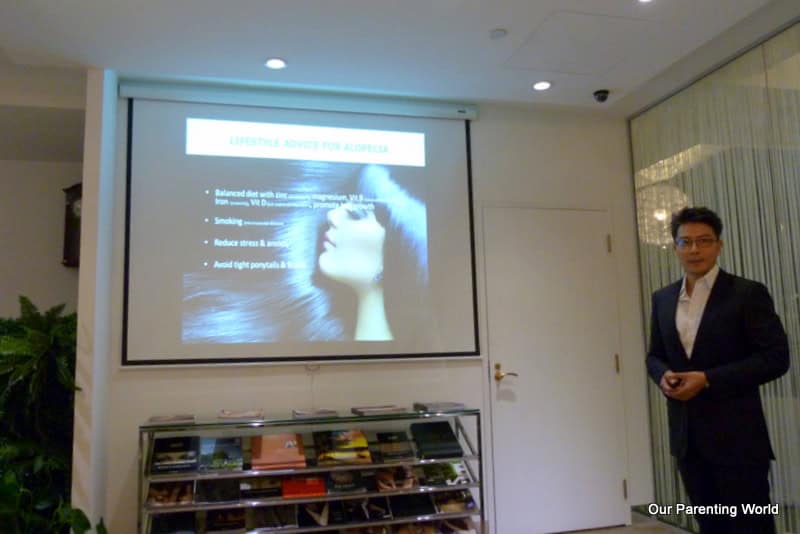 Next speaker is Dr Alvin Wong, an aesthetic doctor from SKN MediAesthetics who will share with us about the characteristic of hair loss in Asian women.
Most women lose hair because of various reasons like aging, genetics, medical conditions e.g. irregular periods, thyroid disorders so on, pregnancy, diet, external environment and stress.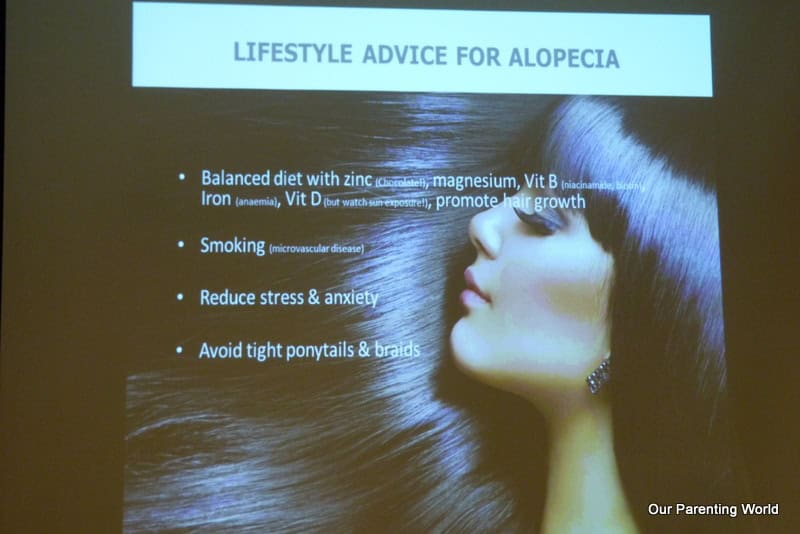 He also share some lifestyle tips to prevent hair loss from Alopecia, ladies, start taking good care of your hair and take preventive measures now. 
Dr. Alvin Wong advices that hair loss does not only affect older women but also for women in their 20's to 30's due to a variety of factors, including hormone imbalances, emotional and physical stress. 
A DOSE OF CAFFEINE A DAY KEEPS HAIRLOSS AT BAY
Survey shows that most women in Singapore would not want to sit back and let their hair fall out slowly without taking action. 67% of Singaporean women agreed they wished they have naturally full hair and 86% agreed they wish to fix their hair loss problems without expensive treatments and procedures. 
Dr Wolff Research presents an effective solution to hair loss and it may come as a surprise that it involves caffeine! In collaboration with dermatology departments of university clinics, Dr Wolff Research found that caffeine is effective in countering growth suppression and have developed their own phyto-caffeine and nutri-caffeine complex. The active ingredient complex protects the hair roots from premature exhaustion and thereby counters the problem of hair loss by providing the hair roots with sufficient energy to grow.
The role of genetics in hair loss in men is well known. However, the impact of genetics on female hair loss is less recognised. Women with hair loss often blame themselves for reasons like overstyling and not taking proper care of their hair. But the truth is, it is predetermined from birth whether a woman will suffer from androgenetic hair loss later in life.
The Plantur 21 and 39 hair care range by Dr Wolff Research have recently made its way to Singapore and provides Singaporean women with an affordable and effective solution for their hair loss. They are even specialised and catered to women of different life stages, younger women and mature women respectively. 
For younger women experiencing premature hairloss due to mental or physical stress, the activating nutri-caffeine complex in Plantur 21 will help to recharge the hair roots and stimulate hair growth during hairwash.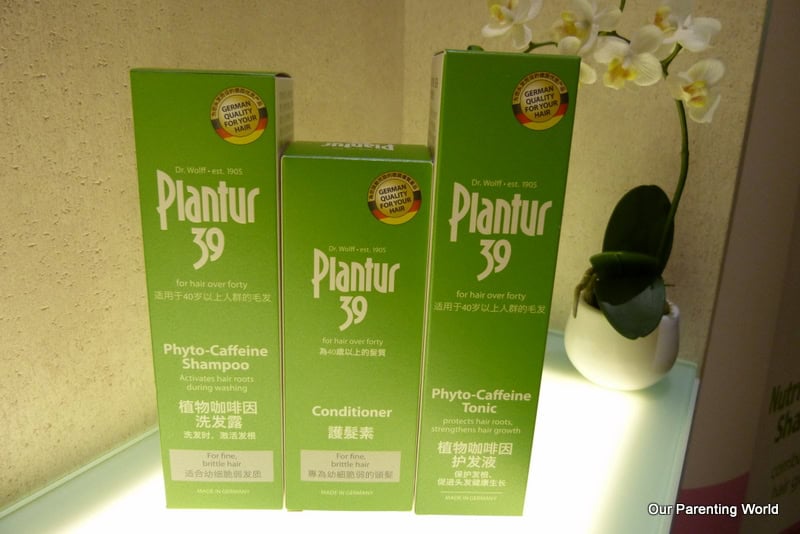 Plantur 39 is specially formulated with phyto-active ingredients that protect the scalp from the consequences of menopausal hair loss.
Plantur 21 and 39 hair care product range are already available in selected Watsons, Guardian, Unity, NHG pharmacies and independent pharmacies as well as NTUC Fairprice, Cold Storage and Giant supermarkets island wide.