During the school holidays, we were searching for Chinese holiday camps and enrichment classes, with so many schools offering various courses, it is a difficult task to find the right one. We are glad to know that there is a platform known as Smarter Me.
About Smarter Me, it believes in inspiring kids and adults to discover, grow and live their passion. It is a convenient site where parents can easily search for and book classes for both kids and adults. Smarter Me knows that quality is key to parents, which is why all their instructors go through a 7-step curation process, where the Smarter Me team does a background check, meets and interviews them, observes and attends a class, interview parents and constantly review and monitor them.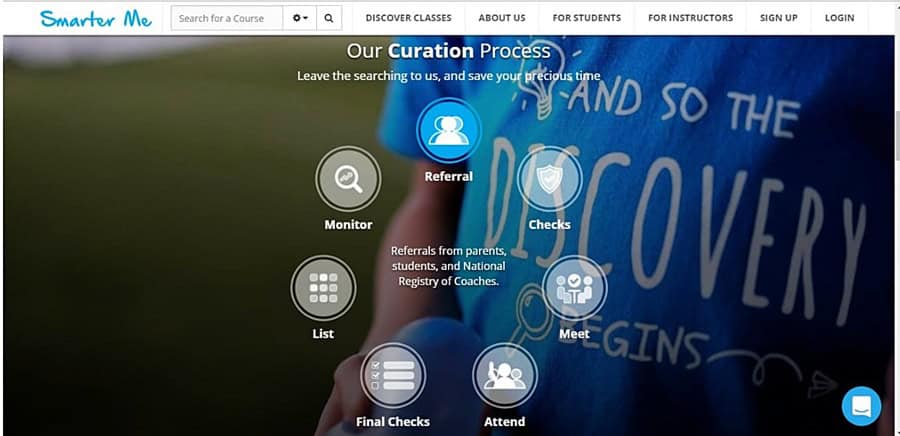 As parents, we are happy to find a useful and helpful platform like Smarter Me that makes our search so much easier. It has a wide range of classes and workshops from kids to adults. We can save a lot of time looking for a suitable course, it is user-friendly, and we are able to book for the class and make payment online with ease. It is a breeze using Smarter Me. The best part of using Smarter Me is that we can be assured that the schools and instructors listed on its platform have been screened and curated by Smarter Me's team making sure that we are getting the best learning experiences!
To find out more about Smarter Me, please visit https://www.smarter.me/
We decided to sign our little boy, KW up for Little Mandarins holiday camp through Smarter Me's website. To most parents and children, Chinese language is not associated with fun, because they always feel that Chinese is difficult to learn. In school, most children would struggle to learn Chinese.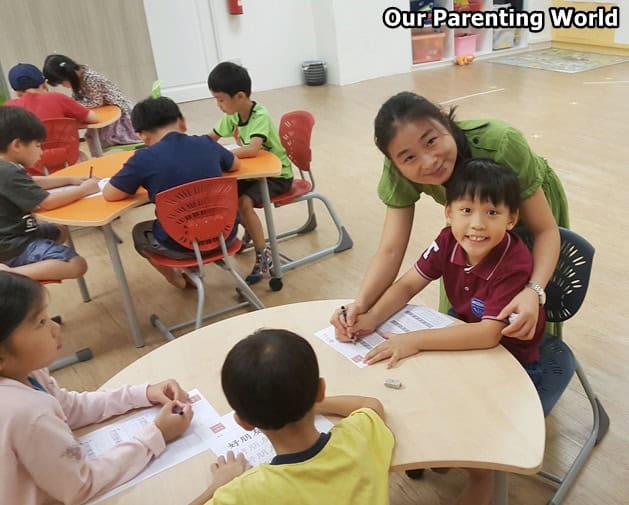 The theme of the camp is " Curtain's Up, Action!". At this camp, children got to participate and learn through a combination of storytelling and role play of 3 different stories, indoor & outdoor activities, art & crafts campers have fun learning Mandarin.
The three stories are :
小苹果树请医生
笨拙的螃蟹
小猫钓鱼
On the first day when we arrived at the centre, we were intrigued by the school's banner quoting "Learn Mandarin, Without Tears". This is really assuring, and it is good that KW will pick up Mandarin easily and without tears. In fact, he was very excited to participate in the 5 days camps and looking forward to it.
Unlike most enrichment schools which are usually conducted in commercial buildings like shopping malls or shop houses, the location of this centre is at the heart of Dempsey area, surrounded by greenery and open space. It is not wrong to call this a Chinese retreat instead of a Chinese camp. That looked like a good start of the camp.
Each day, there was different activities including both indoor/outdoor games like treasures hunt, pickup sticks, guessing games. Other activities include brush painting, shadow puppet and songs. Children got to do 30 minutes of writing daily to ensure that they get to learn key words recognition and character writing. We saw good interactions not only between the teachers and students but also among the students themselves even though some maybe as young as 4 and some as old as 9 years old. They clicked along well and worked together in the class during activities time.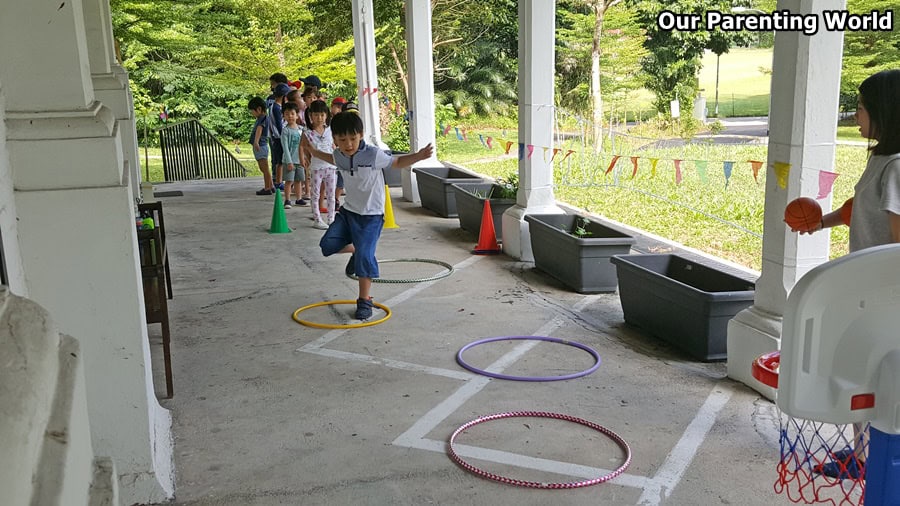 The outdoor play was conducted in a safe environment just outside the centre. The children learned to jump and throw balls into a small basketball net and they also learned to work together as a team with activities like working with their partner to move a ball from one end to the other end. These activities were all conducted using Mandarin. Children learnt to converse with one another and with their teachers in Mandarin for the whole duration of the 5 days camp.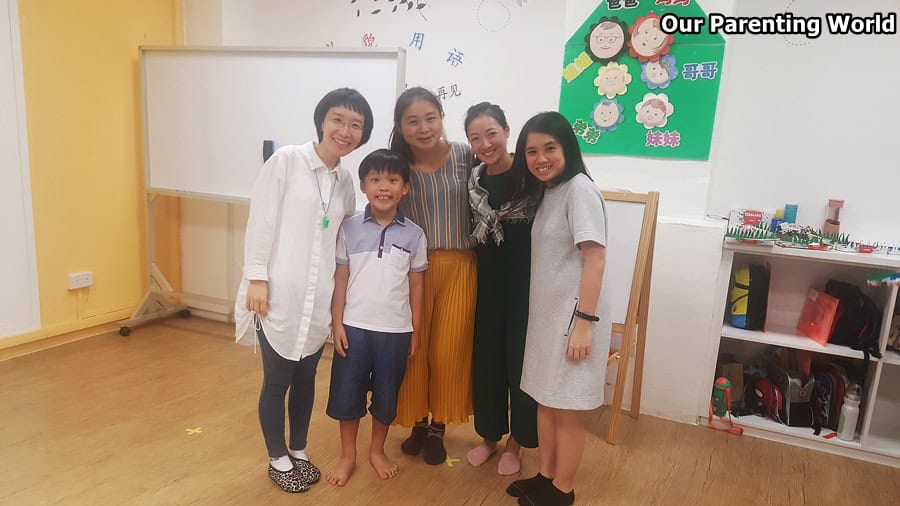 On the last day of the school camp, children did a short group performance which consisted of Mandarin songs and dance for their parents. Overall, it was a fun and exciting week of learning Chinese for the kids. Certainly, the Little Mandarins' team has lived up to their claim of "Learn Mandarin, Without Tears". 
KW likes his teachers very much and has enjoyed the 5 days camp thoroughly! The holiday camp is well organised and each day, the passionate and enthusiastic teachers would have different ways of introducing fun elements and games as part of the lessons to make learning Mandarin interesting. We felt that KW now has a stronger understanding and better appreciation of his Mother tongue. He is more comfortable in using Mandarin more often after the camp.
In addition to the holiday camp, the centre also has regular enrichment classes, which they run as two separate curriculum tracks catering for two different groups of students, those who are studying in our Singapore's Ministry of Education schools and those in the international schools in Singapore. They cater to kids as young as 18 months!
The teachers at Little Mandarins use fun and interactive games and include discussions about current affairs and everyday life topics to help students to learn language skills that can be used not just in examination papers but for practical, real life application too.
The regular enrichment classes are useful to get them interested in the Mandarin language and to prepare for their schools' curriculum, and ultimately, they aim to empower their students to have independence of thought in Chinese.
For more information, please visit: www.little-mandarins.com