Our team tested out the newly launched Illuminated Living-Room Keyboard K830 by Logitech. About Logitech, it is well-known for designing innovative and quality products that will help people to enjoy a better experience in the digital world.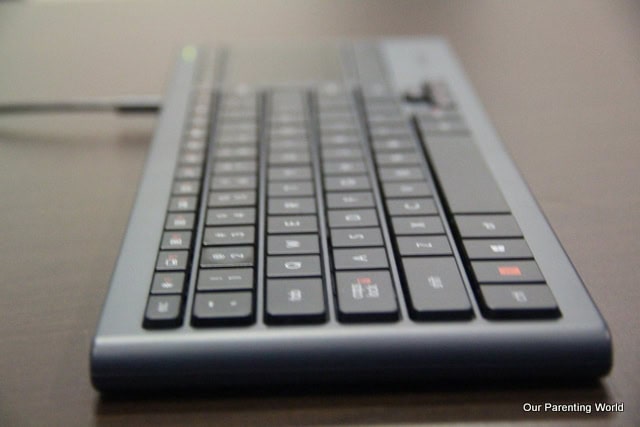 It comes with a sleek design that is smooth, glossy and comfortable for the fingers to work around the keyboard. It's light-weight and easy to carry with a weight of just 495g. The keyboard is slim with a measurement of height at 125.3 mm (4.9 inches), depth 16.5 mm (0.65 inches), width at 367 mm (14.4 inches) helps you to save space. It is very comfortable to place the keyboard on your lap, your legs won't feel the strain of the keyboard even after working on it for a period of time. 
A closer look at the Keyboard, its touchpad size measured at 80 x 52 mm (3.1 x 2 inches). After looking at the keyboard design, how about its functionality?
We are pleased to say that the new K830, is a lifesaver, it comes with many useful functions that will bring conveniences to users. They are as follows:
1) It's an all-in-one wireless keyboard and mouse that combines the two into one device that allows you to control the mouse pointer accurately from a distance from its build-in multi-touch touchpad. Its optimized key layout enable users to enjoy smooth, accurate cursor control and perform functions easily like scroll, zoom, swipe etc. 
2) It comes with a powerful robust long-range wireless, there is no need to use cords or install any software and its hassle-free just plug in the tiny Unifying receiver to start doing your work. You can use it to navigate easily at the comfort of your living room/bedroom from your PC to the TV with a fast and reliable 2.4 GHz wireless. 
3) You never need to change batteries, how good is that? K830 enables users to do easy USB charging with cable included for hours of continual usage. 
4) You can enjoy customize control by using downloading its software. To find out more, please click HERE. 
5) This fascinating keyboard enables users to see and type easily in the dark. It comes with sharp, bright, backlit keys that will illuminate. It also help to save battery as it comes with the automatic backlighting that will turn off after 5 seconds of inactivity. This is a pretty smart and efficient keyboard!
Please see the video above by Logitech for demonstrations. For more functions of the new K830, please click HERE. 
The Illuminated Living-Room Keyboard K830 by Logitech is easy to use and even for our young writer in our editorial team.
To find out more about Illuminated Living-Room Keyboard K830 and Logitech products please check out Logitech Singapore's Official Website for more details. 
Goodnews!
If you would like to get Logitech products at a good deal, Logitech's products are going on sale at this year's IT Show at Suntec from 19 – 22 March 2015. Visit IT Show at Suntec to find out more.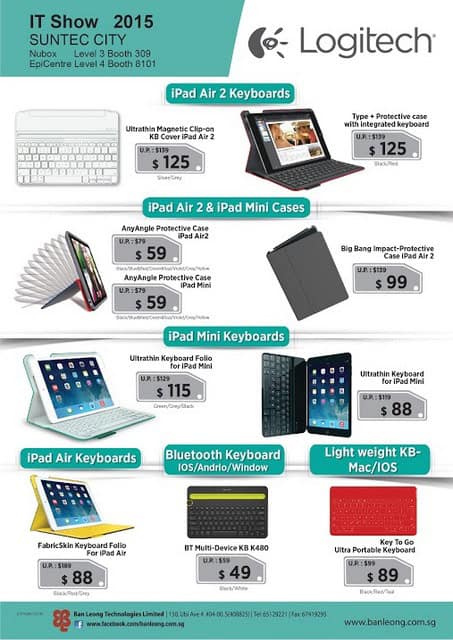 Full Disclosure: OPW team was provided a Illuminated Living-Room Keyboard K830 for review purpose and all views and opinions are entirely ours.