Lush is a well-known fresh, handmade cosmetics brand that believe in making effective products using fresh, organic fruit and vegetables, the finest essential oils and safe synthetics. Lush also invents its own products and fragrances, freshly made by hand using little or no preservative or packaging, using only vegetarian ingredients, and even tell you when they were made. 
In addition, all raw materials and essential oils are ethically sourced; its packaging is recycled and recyclable; the papers and ribbons have been sourced from community projects around the world; nothing is tested on animals; the Lush Christmas range is 100% vegan and self-preserving.
This Christmas, if you are thinking of what to give as Christmas presents, Lush has prepared loads of new goodies for Christmas including some old favorites that are now packaging-free!
The ladies at Our Parenting World – OPW Media team have hand-picked some of the exciting products that will make beautiful gift(s) this Christmas at Lush as follows:
Lush Bath Bomb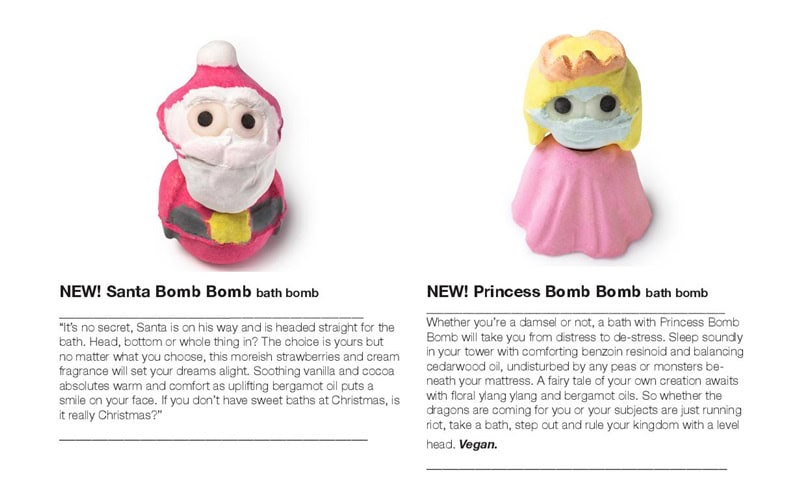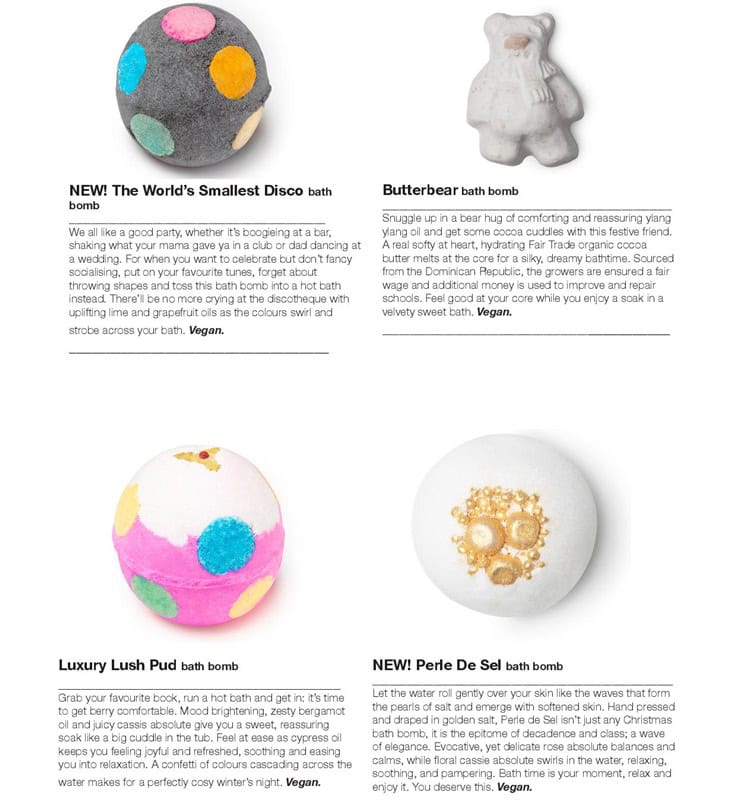 Lush Bubble Bar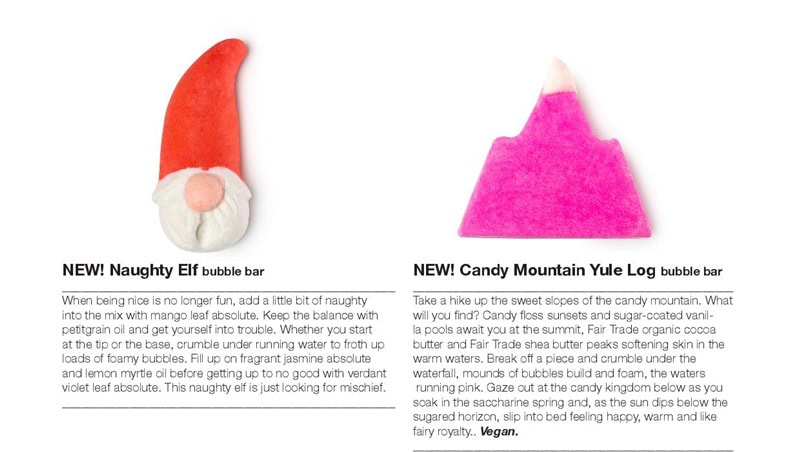 Lush Bath Melts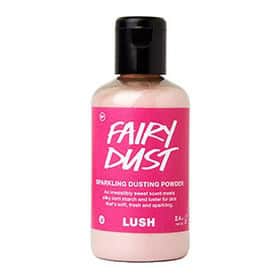 Lush Fairy Dust
Grab some of Lush Fairy Dust before Christmas ends, this sweet-smelling post-shower powder is the perfect finishing touch to keep your skin feeling light, fresh and fragrant.
Lush Sugar Plum Fairy
Use this scrub to soften the driest lips, what's more you can lick off the excess and enjoy the flavour as sweet as juicy blackcurrants with the added vibrancy of sweet wild orange oil.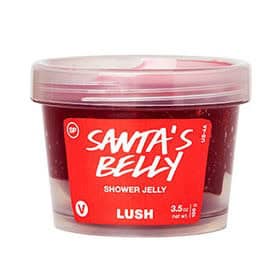 All the above images credit to Lush
Lush Santa's Belly
Use this deep red jelly that is full of Christmas magic with a sweet combo of star anise infusion and fresh apple and grape juices that are blended into the soft seaweed base to brighten and cleanse skin. It comes with biodegradable golden stars are sprinkled throughout for a dash of happiness. You can keep the whole jar of Santa's Belly in the freezer, then bring it into a hot shower for a stimulating and refreshing apple-scented lather. Wow!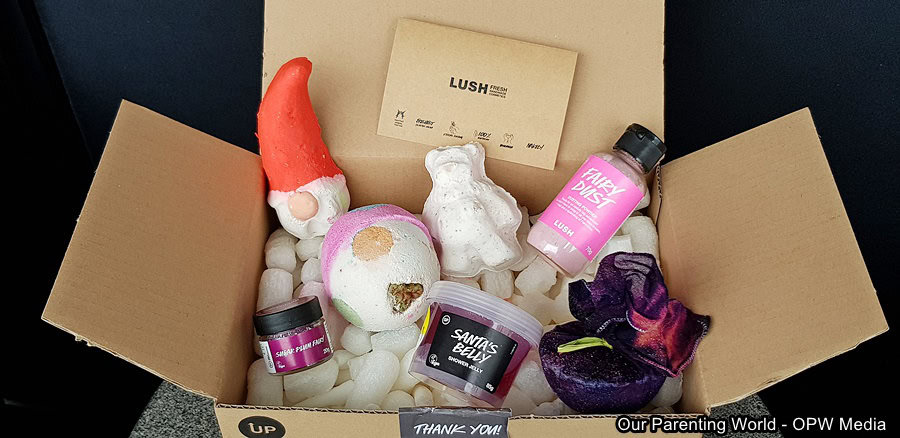 You are able to get your hands on these fabulous Lush's Christmas collection in shops and online at https://sg.lush.com/