Many parents are concerned with the health of their children and nutrition plays a vital role in our children's well-being. Introducing MadeFrom: a clean food-first Vitamin C supplement for kids which is natural, easy, and fun! 
MadeFrom, a premium food-based supplement brand aims to provide exceptionally clean and high-quality supplements with a focus on real food. This means starting with natural, recognisable ingredients from the land, not labs. Originally a startup based in New Zealand, MadeFrom has now expanded to Singapore. The brand soon plans to expand to developing supplements of other nutrition variants, while simultaneously abiding by its values of transparency and simplicity.
MadeFrom is  co-founded by Debbie Wong along with her husband, as a mother, she found it extremely difficult to find natural and healthy supplements for her kids that were easy-to-take and tasted good. This gap in the market laid the foundation for the vision of the brand. MadeFrom is her labour of love, where she endeavoured to create a product other parents could also resonate with.
We speak to Debbie Wong, Co-Founder of MadeFrom to share about how they started MadeFrom, how did they come up with the formulation for the supplements, what sets MadeFrom's supplements apart from other vitamin products in the market as well as why is it important for children to take supplements and more. Read on to find out. 
Interview With Debbie Wong, Co-Founder of MadeFrom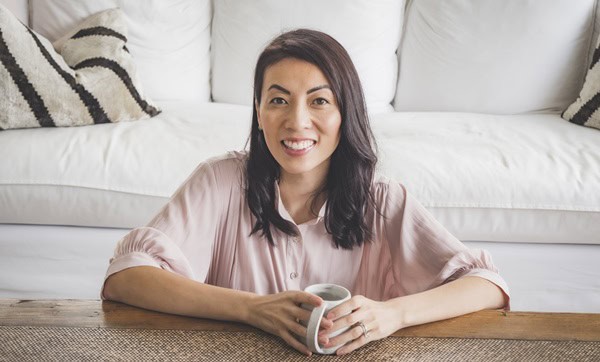 1. Can you tell us more about yourself and what motivated you to start MadeFrom?

Debbie Wong:  I grew up with parents who ran their own businesses; so from a very young age, it helped spur my desire and passion to operate my own business. Having that entrepreneurial gene means that I am always looking for ways to innovate, up-skill, and make things better.
I have always had a strong interest and passion in health and wellness. As such, starting an endeavour in this industry felt like a natural progression for me. Having experienced first-hand the frustration in trying to find a natural and healthy supplement to give our children, it became clear that there was a gap in the market. Hence, MadeFrom was truly a labour of love as we tried to create something that other parents could resonate with.
2. How did you start up MadeFrom and what are some of the challenges you faced in setting up the brand? How did you overcome them?

Debbie Wong: For many years, I worked as a lawyer, and while law and health supplements may seem like a large leap apart, those years in law gave me the skills I needed to navigate the highly regulated supplements markets. We spent a year researching ingredients and analysing other supplement brands, before finalising a concept we felt confident with.
We knew we were on the right track when we spoke to some experts and they were instantly keen to jump onboard as soon as we proposed the idea. Working with our experts, we spent nearly three years refining our formulation to ensure the efficacy of our supplements using natural ingredients which ultimately also taste good so that kids will eat them!
For us, this was a long and lengthy process as we were taking away a lot of the ingredients, such as sugars, artificial colours and flavours, synthetic vitamins, fillers, and GMO ingredients, which companies normally use to make a product taste, look, and have a long, stable shelf-life. By going through this process, we feel confident that when we release the products, what we are putting out is the best that there can be.
3. How has MadeFrom reached its current position from when you first started?
Debbie Wong: We are a New Zealand based company, though we have yet to launch there. However, having spent a large amount of time in Singapore, it was a natural progression for us to expand here. We also know that people in Singapore, be it local or expats, demand and expect higher quality goods, and that is what we provide – supplements using the highest quality, most sustainable plant-based ingredients. They are informed and understand the importance of health, especially in children, and want to know exactly what their children are consuming. We felt like the brand would really resonate with the people in Singapore.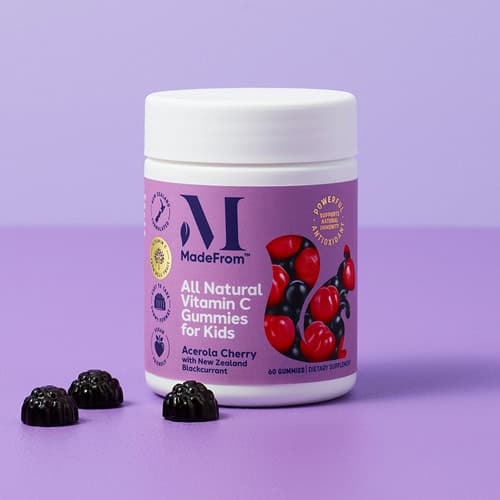 4. What do you think sets MadeFrom's supplements apart from other vitamin products in the market?
Debbie Wong: Our ethos and the ingredients we use in our products. We believe the best supplements are made from real food – so that is where we start! This means starting with natural, recognisable ingredients from the land, not labs.
We are proud that, together with our team, we have created a truly unique product that is one of the few gummies on the market that is made from 100% natural ingredients, including the source of our Vitamin C. Our food-based supplements are designed to be the most structurally identical match to the food we eat, making it naturally bioavailable for easy absorption and gentle on the stomach.
5. As a parent, how do you think MadeFrom can bring about larger lifestyle changes for children?
Debbie Wong: Consumers are more informed and keen to pursue healthier lifestyles, and as a result, they are demanding healthier, natural alternatives. We want to be a part of that journey by giving parents the tools they need to make better and more informed choices. For example, showing parents what to look for in labels, which ingredients are beneficial, and what to avoid. Our hope is that when families are well informed it will empower them and their children to make smarter choices when it comes to their lifestyle.
6. Can you share more about how you and your team come up with the formulation for the supplements?
Debbie Wong: We started with a long list of ingredients that were on our "no list" so it was about working back to see if we could create a gummy vitamin that used natural clinically backed ingredients which were effective and passed the taste test for even the fussiest of kids!
As mentioned, it was no easy task but we were able to work with an amazing team of experts in New Zealand – some of whom have over 20 years experience working with pharmaceutical, biotechnology and natural health companies – to create a product that does just that.
7. Why is it important for children to take supplements and how does supplements help in a child's development?
Debbie Wong: We know life is busy. It is hectic and it can be challenging to ensure everyone is eating well and all the time, even. Supplements give parents comfort that their children are getting the right nutrients in the right amounts, giving you one less thing to worry about.
Like most parents, we want to know that what we are giving our children is the best that there is. As such, MadeFrom makes it easier for parents and their children to get nutritional support, without having to compromise on ethics, values, or health.
The pandemic also highlighted how important it is to ensure that one's health is constantly kept at its optimum. Supplements can help build and maintain a healthy immune system for our children and ensure they grow strong and healthy, especially given how active their lives are.
8. Do you have any advices, tips for parents to encourage and instill healthy eating habits in their children?
Debbie Wong: One of the easiest ways to create healthy eating habits for your children is ensuring you maintain a varied, healthy lifestyle yourself. You are your child's biggest inspiration so making sure you set a good example is vital. For this reason, personally, we make it a habit to eat meals together as a family.
I am also an avid baker and we spend a lot of time in the kitchen baking snacks and freezing them for school. Involving the kids in the preparation of snacks is a great way for them to feel independent and learn more about the ingredients that go into each meal. Having an understanding of this from a young age will help them make better, and hopefully more informed, choices for themselves as they grow up.
9. What is your vision for MadeFrom? Any future plans?
Debbie Wong: Our vision since day one was to set a new benchmark in supplements by creating high-quality supplements which focused on using real food instead of synthetic vitamins in a format that is simpler, healthier, and more fun for families. 
Our sustainability commitment is also constantly evolving and we are looking at different ways to reduce carbon and climate waste, and create a more sustainable business.
We have a very exciting period ahead of us where we will be introducing more products for children, and then diversifying our offering with new products for a segment which is often overlooked. Do keep an eye out for this! As always, our products will have a focus on real food and some uniquely New Zealand-based ingredients. 
10. What kind of advice would you give to aspiring entrepreneurs looking to start their own business?
Debbie Wong:  Just start. Make the first move and do it! There will never be a perfect moment for you to take the leap into entrepreneurship, but knowing that there will inevitably be compromise is key. You will certainly have to work harder when you own your own business, but hopefully along that journey you can work smarter and in a way that works for you and your family. 
Another piece of advice would be to join as many networking groups as you can. Surround yourself with like-minded people and treat every meeting as an opportunity to learn. Other entrepreneurs are often your greatest source of inspiration and information and may even become your biggest advocates.
11. What are some of your favourite beauty, skincare and fashion tips that you would like to share with our Mummies readers who are busy working women and mothers on looking good and taking care of themselves?
Debbie Wong: For me, it is all about simplicity and making sure I get enough rest and drink enough water. Being from New Zealand, I love to support local brands there, and I am incredibly lucky that there are some amazing natural and sustainable beauty and skincare brands that are doing some really innovative things in that space. My go-to brands right now are Dose & Co for collagen supplements and Emma Lewisham for natural skincare.
12. Lastly, what would you like to say to our readers who are looking forward to try out MadeFrom?
Debbie Wong: We would love for you to join us on our journey and be a part of a community that has a shared passion and love of natural and food-based supplements. Here at MadeFrom, we are making it easier to ensure your kids are getting the right nutrition so you and your family have more time to do what makes to happy.
MadeFrom creates one of the only easily chewable gummy vitamins in the market, using 100% natural ingredients, the brand focuses on changing the game in an industry largely relying on synthetic ingredients. Their introductory line carries Vitamin C gummy supplements with Acerola Cherry and New Zealand Blackcurrant, currently also available for purchase on Redmart.
For more information about MadeFrom, please visit http://www.madefrom.sg/.