"This fun, fascinating family-friendly musical anchored by Glen Goei and Ivan Heng is one not to be missed to end the year 2017"
If you have not watched any musical this year, or if you wish to watch one last musical this year, MAMA WHITE SNAKE from W!LD RICE must be that special musical to watch, with your family and friends!
Our Parenting World team has always been a big fan of W!LD RICE productions, their recent productions of La Cage aux Folles, Boeing Boeing and Grandmother Tongue are considered one of the best local productions and we are not expecting anything less when we watched MAMA WHITE SNAKE. The show is based on the well-known Chinese folk tale of Madame White Snake and in this W!LD RICE production, it features Glenn Goei and Ivan Heng as the White and Green Snake respectively.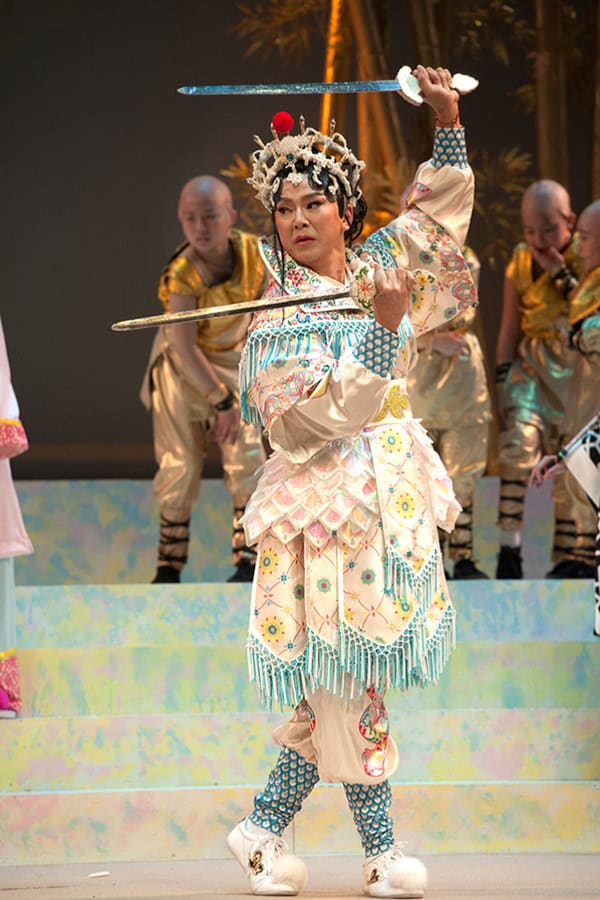 Audience can look forward to the fabulous performances of two of Singapore's very own acting powerhouses, Glen Goei and Ivan Heng. Glen Goei returns to Singapore stage for the first time in 30 years as the lead role of Mama White Snake and Ivan Heng as the Green Snake.
The story is a delightful twist to the classic Madame White Snake, in this musical, Mama White Snake and Green Snake own a pharmacy at Emei Mountain and live together with Mama White Snake's son, Meng. Both White and Green snakes are very close to each other and shared a deep bond like sisters. They led a peaceful life together until one day, Meng gets restless. He is frustrated for being kept in their home high up on the mountain. He wants to have freedom and decides to run away from home, away from his Mother and Auntie Green to explore the world outside. 
We can't tell that Glen Goei is already 54 years old as he is very nimble on stage, having to do dancing and even fighting scenes. He moves, dances and sings much to the delight of the audience. He is loving and convincing in his role as a mother in MAMA WHITE SNAKE.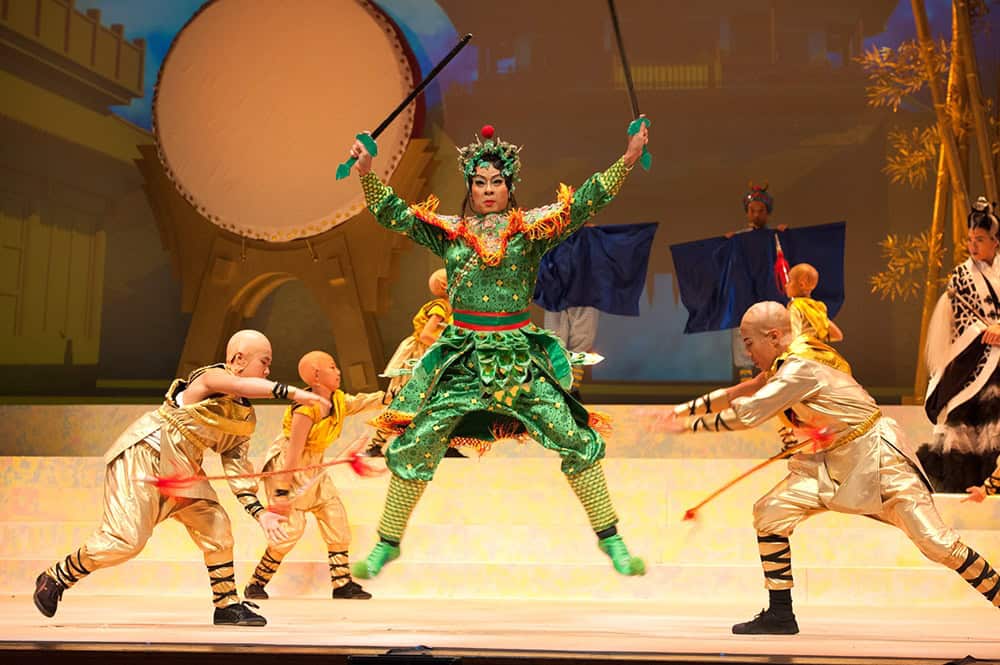 With Ivan Heng on stage, we would definitely expect a captivating and impressive performance from Ivan like La Cage aux Folles and in his role as the Green Snake, no doubt, he continues to impress us further.
Ivan is an amazing and versatile actor. In the musical, Ivan as Auntie Green Snake is a caring and doting auntie that everyone would love to have. She is supportive of Meng when he shared with her that he wants to go out and explore the world. She knew that even though her sister, White Snake will be upset but she still support Meng to pursue what his heart desires.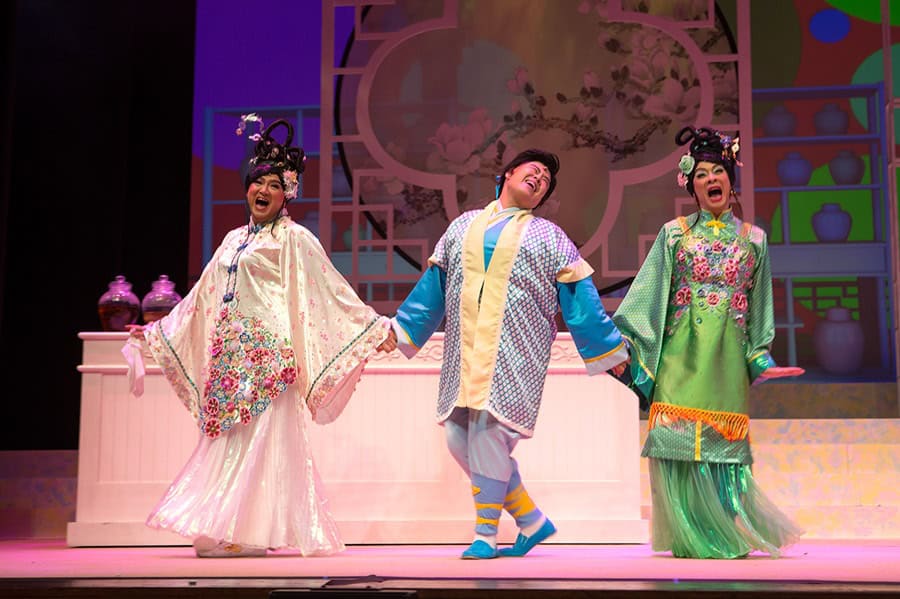 Both Glen Goei and Ivan Heng have such strong chemistry with each other, they both carried the grace and beauty of the two snake sisters well. We especially like the part where both sisters praised each other wholeheartedly who is more beautiful. Both feel that the other one is always the more beautiful one. It is really hilarious but at the same time touching.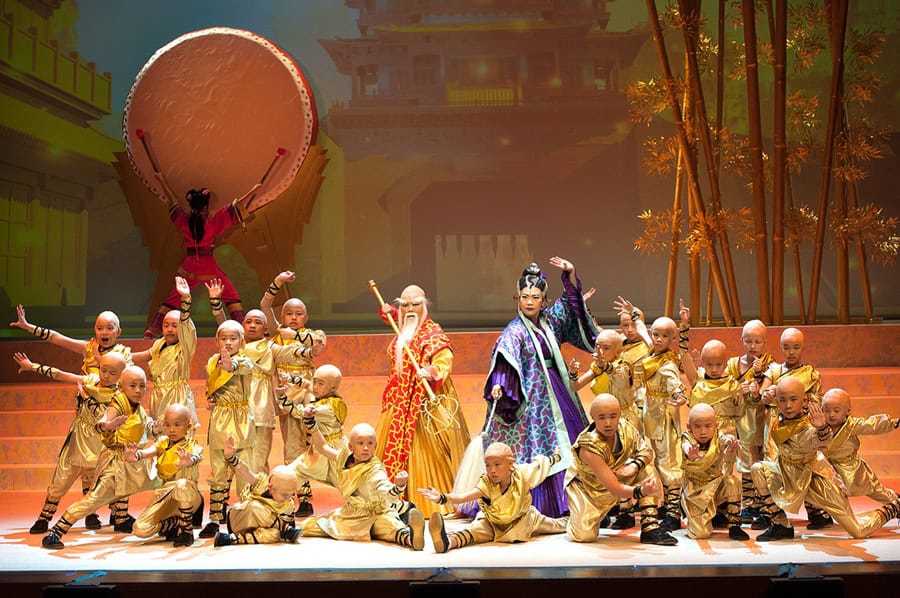 During Meng's trip to the outside world, he met Mimi who is the daughter of a martial arts master, Fahai and Madam Ngiao. 
How can Mama White Snake not include the monk, Master Fahai in the story who wanted to capture the snake sisters. Meng escaped from home and unexpectedly tricked by Fahai which leads to the capture of his mother and auntie. What will Meng do? 
This musical also include a stellar cast featuring Meng by Andrew Marko, Mimi is Meng's love interest and also Fahai's daughter by Cheryl Tan, Fahai by Siti Khalijah Zainal and Lady Ngiao by Zelda Tatiana Ng.
Each of them performed their roles brilliantly, Andrew as the confused teenage son of White Snake, Cheryl portrayed her struggles and being caught in-between helping her parents to capture Meng's mother and not wanting to harm Meng at the same time. Siti steals the show as Master Fahai, this role is typically played by men. Zelda is really wicked in her role as Lady Ngiao whose specialty is making poisons.
In addition, audience can look out for two of the up and coming performers, Andrew Marko and Cheryl Tan. Andrew Marko is this year, M1-The Straits Times Life Theatre Awards best actor. If you have watched the musical Forbidden City: Portrait of an Empress, you would remember Cheryl Tan, she was recently praised for her excellent performance, as the young imperial concubine Yehenara.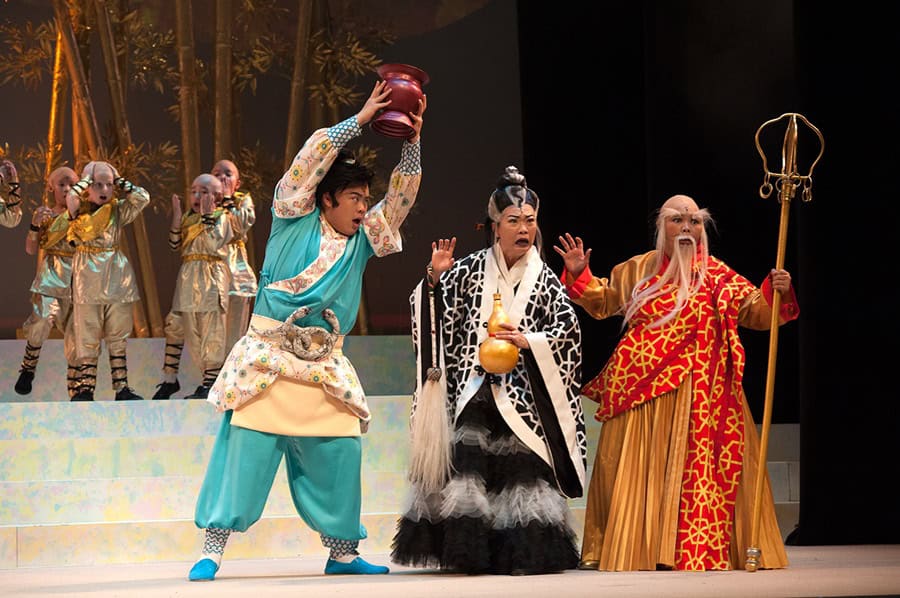 The stars of the show also include a group of children known as W!ld Rice's FIRST STAGE! Kids, some are as young as 6 years old. Their performances brighten and liven up the whole musical, they are so adorable and talented in playing multiple roles on stage such as martial arts experts and other supporting roles in the show. 
At the end of the musical, the show Director Pam Oei also pays tribute to this group of junior stars who were involved in the rehearsal after their school lessons all the way to midnight and then went to school for lessons the next day again. Such dedication in the young children is really admirable!
MAMA WHITE SNAKE is a must-see, epic musical adventure that is full of laughter and fun and most importantly suitable for the whole family to watch and spend a meaningful time together!
Show Dates and Time:
Fri, 24 Nov – Sat, 16 Dec 2017
Tue to Sun: 7.30pm
Sat & Sun: 2.30pm
Venue:
Drama Centre Theatre
Ticket Pricing:
(Excludes Booking Fee)
Preview (24 Nov, 7.30pm & 25 Nov, 2.30pm)
Standard: S$70, S$60, S$45
Restricted View: S$50
Tues – Thur, 7.30pm
Standard: S$75, S$65, S$50
Restricted View: S$55
Sat & Sun, 2.30pm and Fri – Sun, 7.30pm
Standard: S$80, S$70, S$55
Restricted View: S$60
To find out more and to purchase the tickets at Sistic, please visit: