The timeless classic, "MAMMA MIA!," has made its triumphant return to Singapore for a limited season, enchanting audience until November 5, 2023, at the Sands Theatre, Marina Bay Sands. This smash hit musical, produced by Judy Craymer, brilliantly intertwines ABBA's evergreen songs with the heartwarming tale of a mother, daughter, and three potential fathers on a Greek island paradise. Having graced Singapore's stage in 2014 and 2018, "MAMMA MIA!" continues to captivate audiences of all ages, keeping them coming back for more!
This English-language International Tour of "MAMMA MIA!" made its grand premiere in Dublin in September 2004, and since then, it has embarked on a globe-trotting adventure, enchanting audiences in 41 countries. It's astonishing to note that it has graced the stage over 3,500 times, captivating the hearts of over 7 million people. It even made history by becoming the first Western musical to be performed in Mandarin in the People's Republic of China, where it achieved the remarkable feat of being the 8th longest-running show on Broadway, with a record-breaking 14-year run.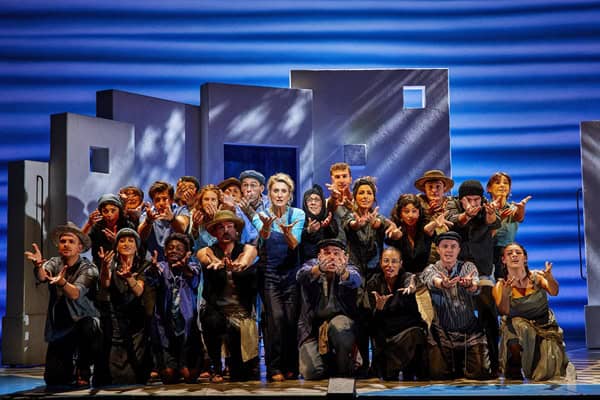 What truly sets "MAMMA MIA!" apart is the narrative power of more than 22 of ABBA's greatest hits. From the infectious beats of "Dancing Queen" to the poignant notes of "The Winner Takes It All," the music of ABBA takes center stage, propelling the show's charming story of love, laughter, and friendship. As you witness the characters belt out classics like "Take A Chance On Me" and, of course, the titular "Mamma Mia," you'll find it impossible not to tap your feet and sing along.
The show's creative brilliance is a testament to the formidable talent behind it. With music and lyrics by Benny Andersson and Björn Ulvaeus, the gifted pen of Catherine Johnson, and the skilled direction of Phyllida Lloyd, "MAMMA MIA!" is a tapestry of theatrical artistry. The choreography by Anthony Van Laast adds a visual feast, and Mark Thompson's set design, along with Howard Harrison's lighting, transports you to the sunny Mediterranean. The sound design by Andrew Bruce & Bobby Aitken ensures every note resonates perfectly, enveloping the audience in the captivating soundscape. The musical supervision and additional material by Martin Koch add a unique touch that makes the show a complete sensory experience.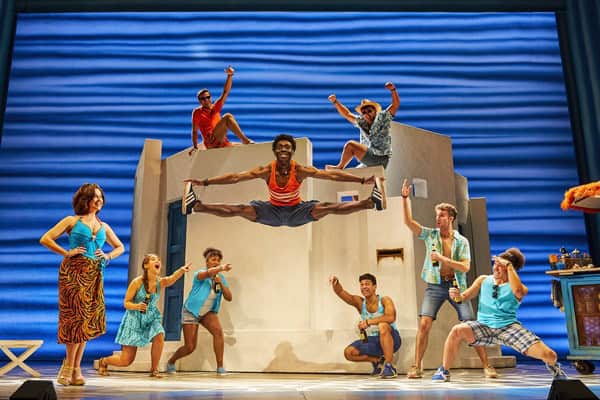 Watching this musical was an absolute delight from start to finish. The performance transported us to a world filled with sunshine, laughter, and timeless music. It's remarkable how the story, set on a picturesque Greek island, effortlessly weaved its way into our hearts. The heartwarming narrative of a mother, her daughter, and their journey to uncover their past made for an engaging and emotional experience.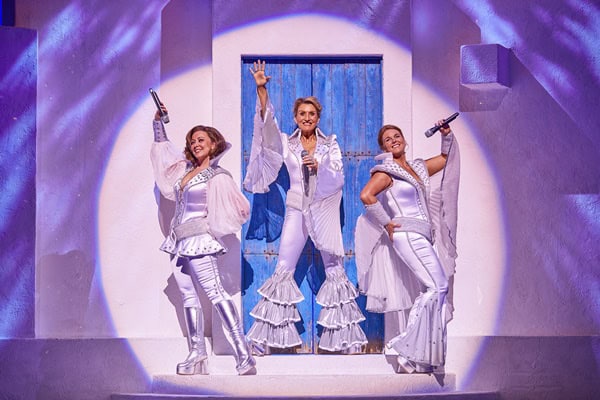 The music, featuring some of the most iconic songs in the world, had the entire audience swaying and tapping their feet. It was impossible not to get caught up in the infectious rhythm and sing along. The talented cast, along with the brilliant choreography and set design, brought the scenes to life with energy and vibrancy.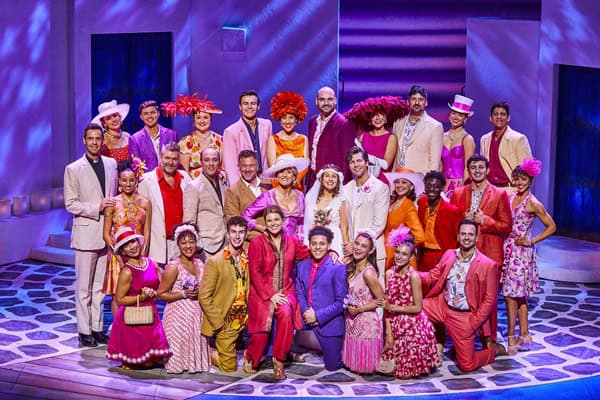 What struck us most about the musical was its universal appeal. It didn't matter if you were a first-time viewer or a returning fan; the sheer joy and nostalgia it brought made it an experience worth reliving. It's a testament to the enduring power of storytelling through music.
The production, backed by a powerhouse cast and the timeless music of ABBA, is an unforgettable experience that will leave you dancing in the aisles and humming the tunes long after the final curtain falls.
Don't miss your chance to be swept away by the irresistible magic of this musical – a feel-good experience that will leave you dancing in your seat and singing all the way home! Get your tickets today! 
Performance Season:
19 October to 5 November 2023
Performance Venue:
Sands Theatre, Marina Bay Sands
Performance Times:
Tuesdays to Thursdays; 8pm
Fridays; 8pm
Saturdays; 2pm & 8pm
Sundays; 1pm & 6.30pm
Performance Duration:
150 minutes including 20 minutes intermission
Ticket Booking Links:
Marina Bay Sands: https://www.marinabaysands.com/entertainment/shows/mamma-mia.html
SISTIC: https://www.sistic.com.sg/events/mammamia1123
MAMMA MIA! is produced by Judy Craymer, Richard East & Björn Ulvaeus for Littlestar in association with Universal and NGM and presented in Singapore by Base Entertainment Asia.
For more information about MAMMA MIA! please visit www.mamma-mia.com