With the extension of Singapore's circuit breaker till 1 June 2020, all of us are staying at home and we often face the same question of thinking what to eat? 
Manna Pot Catering is a local family-owned Halal-certified catering company, started in April 2002 with a passion to provide wholesome food for the soul. It specialises in being a one-stop solution for weddings and corporate events, aside from the normal buffet catering services.
It has recently launched its new Healthy and Great-Tasting Grain Bowls packed with Vitamin C and loads of nutrients so that you can enjoy your meal that is good for your health especially during this period. The grain bowl menu is to introduce healthier and balanced options for those working from home, having to cope with both work and taking care of kids and not having the time to cook their meals. It has also introduced a subscription plan that you can enjoy more savings and not having to think of what to eat everyday.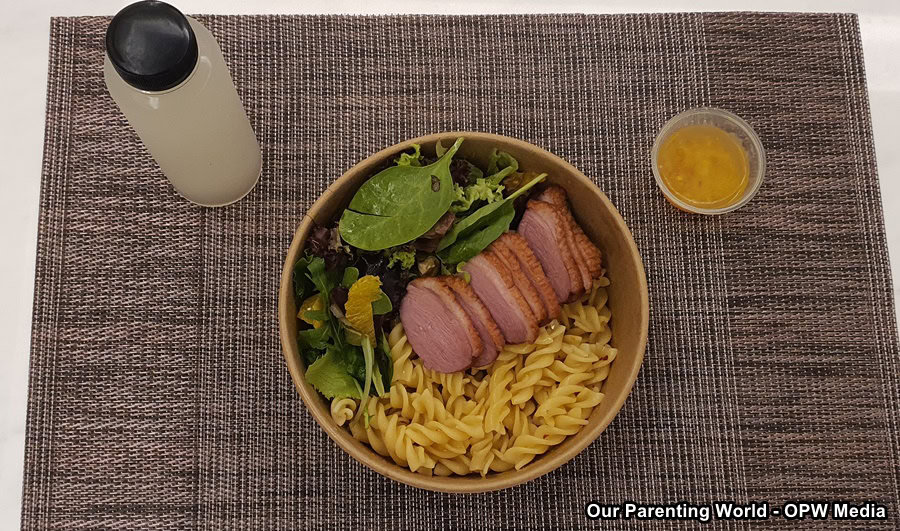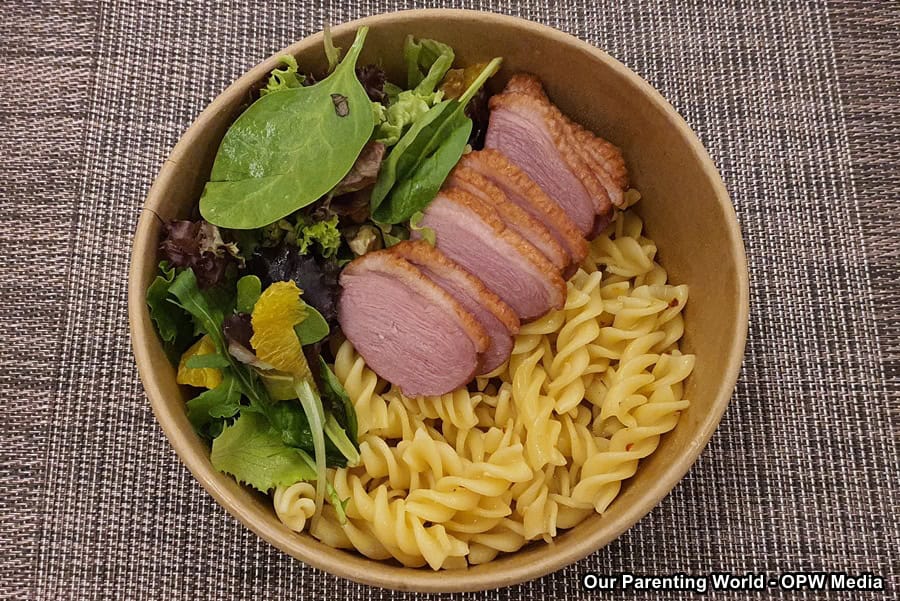 Glazed Smoked Duck Breast 
Each grain bowl costs $15.90 (before GST) and comes with a complimentary drink of Yuzu Lemon with Honey that helps to boost your immunity system and to fight against infections! First up, we tried the Glazed Smoked Duck Breast with Pasta Aglio Olio and Citrus Salad consisting of Mesclun Greens, Orange Segments, Citrus Vinaigrette and Roasted Walnuts. It is a delicious and nutritious bowl especially the smoked duck meat is so tender and flavorful, the bowl is filled with lots of fresh, crunchy salad.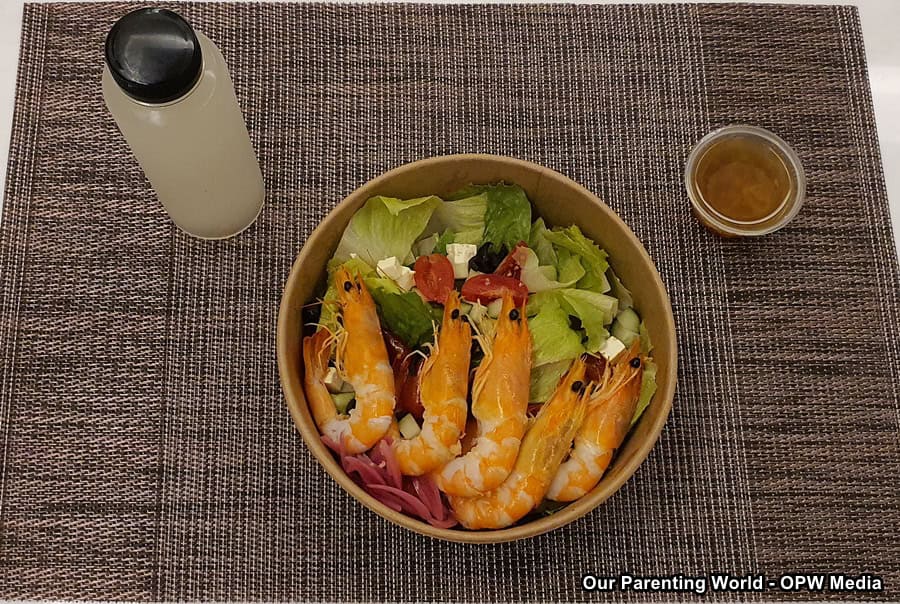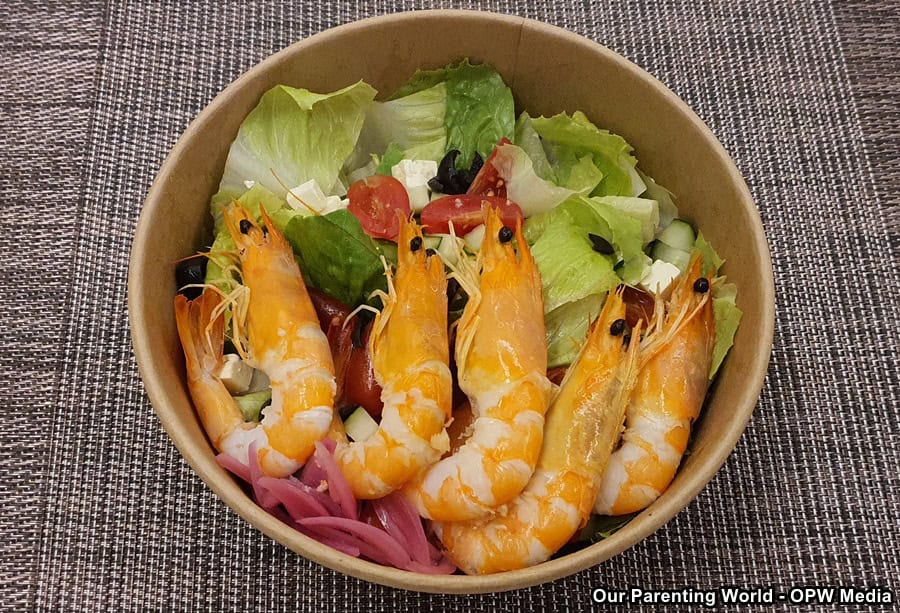 Garlic Shrimp 
Next, we tried the Garlic Shrimp with Classic Greek Salad consisting of Romaine Lettuce, Cucumbers, Tomatoes, Pickled Onions and Feta Cheese. We thoroughly enjoyed this healthy, delightful bowl filled with big, juicy fresh prawns on a bed of fresh, crunchy vegetables and soft and creamy Feta Cheese. 
You can opt for individual bowl and or meal subscription plan. Here's Manna Pot Catering Tasty Grain Bowls Meal Subscription Plan as follows: 
Individual bowls: $15.90 each (bef. GST)
Meal subscription plan:
5 bowls: $75 (bef. GST) w/ free delivery
10 bowls: $150 (bef. GST) w/ free delivery & 1 whole fruit
Family Bundle Pack:
3 pax: $45
4 pax: $60
5 pax: $75
Prices stated are subjected to GST
All bundle packs include free delivery, free yuzu honey drink and free whole fruit
Family subscription plan (5 days):
3 pax: $225
4 pax: $300
5 pax: $375
Prices stated are subjected to GST
All family subscription plans include free delivery, free yuzu honey drink, free desserts and free whole fruit. 
Currently, many of the local businesses in Singapore have been impacted and hit badly by the COVID-19 situation, please support and help our local businesses to survive especially during this difficult period. Manna Pot Catering offers delicious, healthy and nutritious Grain Bowls that is great for everyone in the family. To find out more and to order, please go to Manna Pot Catering Grain Bowls Meal Subscription
In addition, Manna Pot Catering also offers mini party pack menus to cater for families at home, especially for family birthday celebrations at home. To find out more and to order, please visit its website at https://www.mannapot.com.sg/