Hooray, March school holidays is here! There are lots to do in Singapore to celebrate the school holidays. 
Gardens by the Bay has prepared heaps of 'monstrous' fun for children and families to have a roaring good time! Check out the March Monster Mash activities which include puppet shows, craft activities, monster installations, workshops, a movie screening, a monster parade, and lots more!
Come in your best monstrous self and be part of this festival! That's not all, in addition, for local families visiting the conservatories, it's free admission for every child with every full paying adult! Offer lasts from Friday, 13 March till Sunday, 22 March. Please click HERE for more details.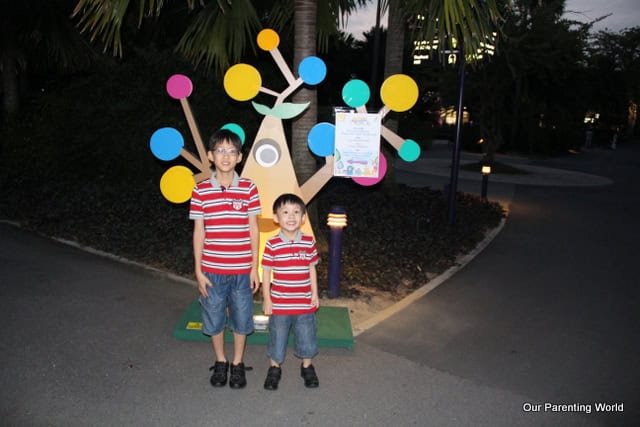 Our Parenting World team is very excited to celebrate the start of the school holidays with Gardens by the Bay's March Monster Mash activities.
There are so many activities that you can take part in, look out for the various monstrous installations at Gardens. You can get to decorate a blank canvas at The Canopy, or take a self-guided trail through the various monster installations in the Gardens. Fancy getting monsters' parts like large feet, googly eyes, visit the monster craft booths to have some monsters crafty fun. Or if you prefer to transform yourself into a scary monster, visit the face painting booths, don't forget to take home a balloon animal after your adventures. Take part in the Singapore Memory Project to share your awesome memories with the rest of Singapore and you can bring home a special set of storybooks by Adeline Foo, Singapore's local children's books writer. You can also try out the free game booths at the Far East Organization Children's Garden (kindly take note that the Children's Garden is closed on 16 March) and or visit the bouncy giant castle at the Supertree Grove. 
There are many more activities going on, please click HERE for the complete listing of all the activities and its timing.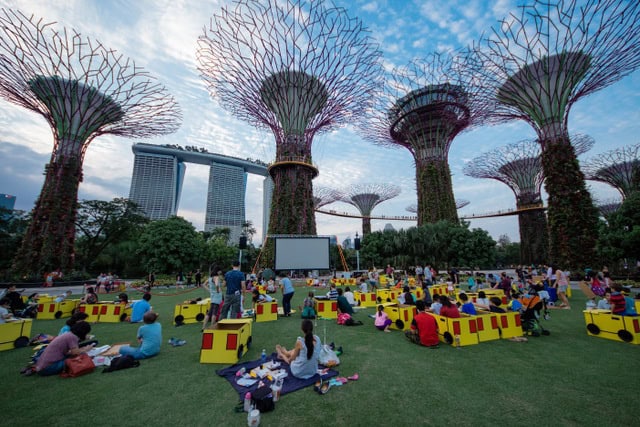 Photo Credit: Gardens by the Bay
Many parents, children and friends were at the Supertree Grove to participate in a "drive-in" movie screening of "Where The Wild Things Are". It was an unique experience where families and friends get to gather together to enjoy bonding activities having picnic, enjoying the cool gentle breeze, indulging in the beautiful scenery while watching the movie.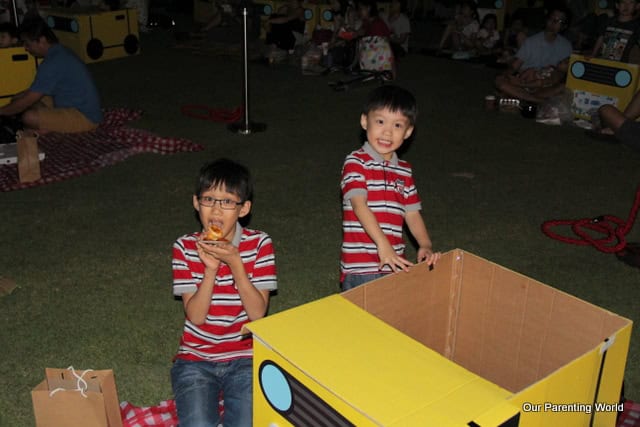 Our team was at Gardens by the Bay in the evening to participate in the "drive-in" movie screening which started at 8pm yesterday. We set up our mat, had picnic under the starry night at Supertree Grove and the kids were so excited with the setting up of their very own cardboard car!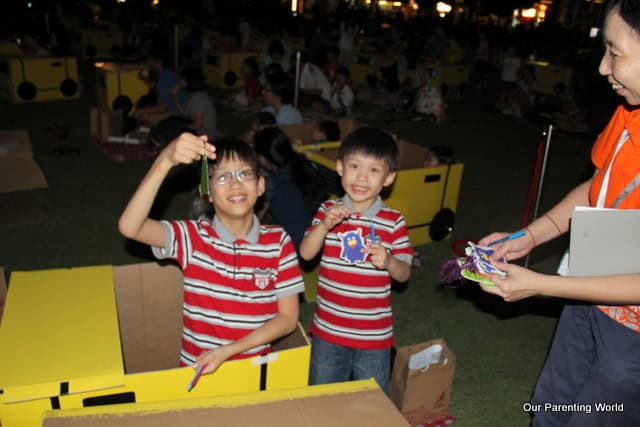 While setting up their own cardboard car, kids can have heaps of fun exercising their imagination and creativity to decorate and draw their cars with monsters theme.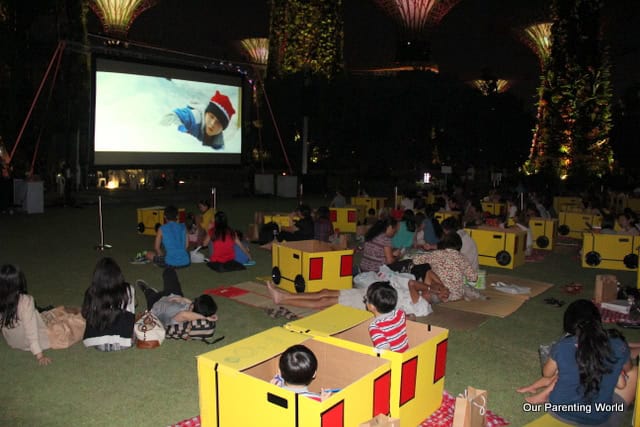 The movie "Where The Wild Things Are" is an adaptation of the classic children's story from Maurice Sendak. It tells the story about a boy's encounter with the "wild", after he was sent to bed without supper. The event was well received and the venue was packed with parents and childrens. What a sight to see so many cardboard cars at Supertree Grove!
Bring your kids down to Gardens by the Bay this March holidays and participate in its March Monster Mash activities from now till 22 March 2015.
Additional Information:
Date: 13 – 22 March 2015
Time: 9:00 AM – 9:00 PM
Location: Various Locations
Please click HERE for more details.