Singaporeans and visitors from all over the world can look forward to the most anticipated event of the year, Marina Bay Singapore Countdown 2016! This year, we will celebrate the New Year with a hopeful heart about the endless possibilities that 2016 will bring at the 11th edition of Marina Bay Singapore Countdown.
Our Parenting World Team listed the activities that you can expect to see and join in the celebration on New Year's Eve around Marina Bay: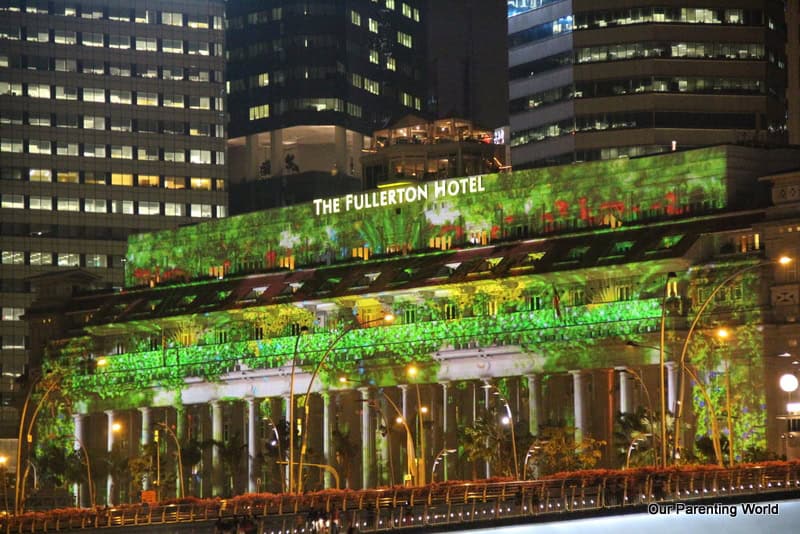 There will be an array of exciting activities at the largest Countdown celebration in Singapore which is jointly organised by Esplanade – Theatres by the Bay and Urban Redevelopment Authority (URA). In addition, you can look forward to a 8 minutes spectacular firework display, festive lighting of buildings around the bay and a special light projection show on the facade of the Fullerton Hotel.
3D Projection on Fullerton Building
Singaporeans and visitors can enjoy the 5 minutes 3D projection every hour nightly from 26 to 31 December 2015 featuring a digital art showcase of our nation's identity and with a rousing soundtrack arranged by Symmetrica's Felipe Grytz and based on Victory, a composition by Singapore instrumental rock band, Paint the Sky Red's.
On New Year's Eve, public can look forward to the final showcase beginning at 11.55pm that culminates in a countdown sequence to midnight followed immediately by the firework display.
Show Schedule:
Date from 26 to 30 December 2015 at 8.15pm, 9.15pm, 10.15pm and 11.15pm nightly 31 December 2015 at 8pm, 9pm, 10pm, 11pm and 11.55pm
Location at Fullerton Hotel Singapore
Entry is free
Festive Lightings of Buildings
On 31 December 2015, New Year's Eve, selected buildings on the city skyline around Marina Bay will feature co-ordinated lightings before the countdown sequence. These buildings will be lit in different hues of red.
Show Schedule:
The lighting displays will take place for 5 minutes, on the 15-min, 30-min, 45-min mark from 7pm onwards on 31 December 2015. 
Location: Public will be able to see the themed lighting on Ocean Financial Centre, OCBC Centre, Maybank Tower, One Raffles Place and Millenia Tower. 
Entry is free
Wishes for the Future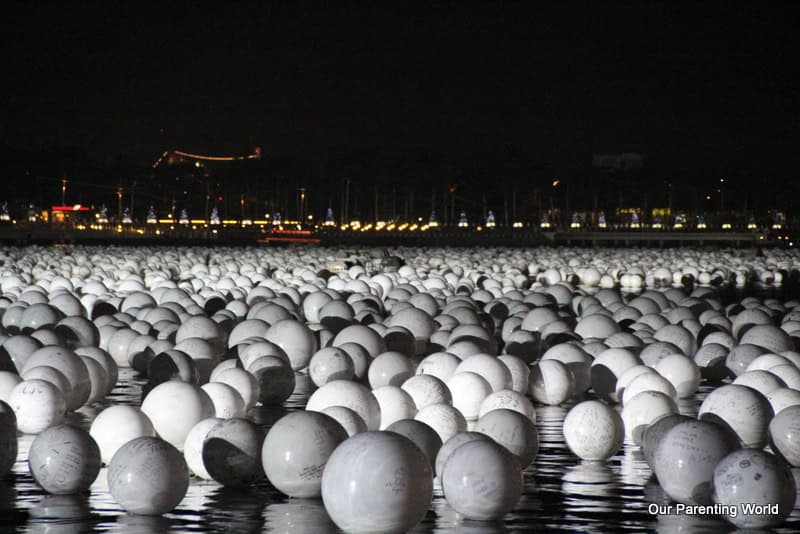 Look out for the 20,000 wishing spheres on display installed on the Marina Bay that represent the collective wishes of approximately 500,000 Singaporeans and visitors for Singapore's future. Netizens and Singaporeans overseas can also make virtual wishes at www.marinabaycountdown.sg
Something for Everyone Around Marina Bay Sand
There are a range of ticketed and non-ticketed events around the Bay and it will be an evening that promises something for everyone.
These events include:
1) Esplanade's Celebrate December music programmes that will take place at the Esplanade Concourse and Outdoor Theatre. For more information on Esplanade's activities, please click HERE. 
2) The Marina Waterfront Bazaar where the public can enjoy a festive shopping from as early as 3pm.
Date: 31 December 2015 from 3pm to 3am
Location: Marina Bay Waterfront Promenade
Entry: Free
For more information on Marina Waterfront Bazaar, please click HERE. 
3) The Celebrate 2016 concert organised by MediaCorp at The [email protected] Bay.
Time: 31 December 2015 from 8pm to 3am
Location: The [email protected] Bay
Entry: $168, $88, $38
To find out more, please click HERE. 
Fireworks Display
Fireworks display on Glorious Singapore, the 8 minutes firework display will span the entire Marina Bay for the first time. The fireworks can span a maximum height of 200 metres with 45 types of effects including scrambling sky comets and mines, multi break shells with tails. Members of the public can look forward to enjoy the better view from more locations especially with the opening of the Jubilee Bridge. The spectacular firework display is also accompanied by a rousing original score composed by young music director Julian Wong.
For more details on Marina Bay Singapore Countdown 2016, its activities, promotions and information on how to get there, please click HERE.
Let's join in the most anticipated event of the year, Singapore's largest and most spectacular New Year Eve's celebration at Marina Bay. 
Here from everyone in our team, we would like to wish you all, Happy New Year!