Can't get enough of Avengers: Infinity War?
Avengers: Infinity War movie was recently released in April, many of the fans are stlll hungry for more! Now you can visit Marvel Studios: Ten Years of Heroes at ArtScience Museum, Singapore to find out more about your favourite heroes. 
The exhibition will be held from 9 June 2018 to 30 September 2018 where visitors and tourists can look forward to enter the Marvel Cinematic Universe at this highly-immersive Marvel Studios 10th anniversary exhibition. Fans will enjoy an unique opportunity to experience the world of Marvel Super Heroes.
Being mega fans of the Avengers, the kids are super excited to visit the exhibition to find out more!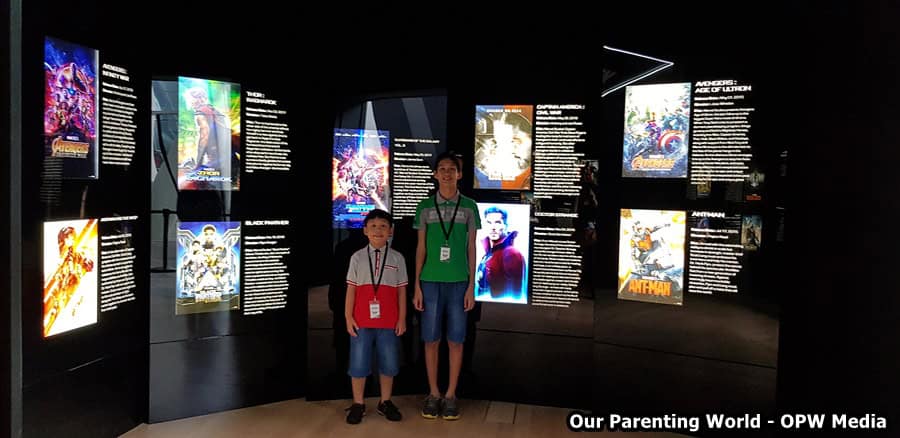 Before getting into the exhibition, there is a massive display of all the 19 movies from Marvel Cinematic Universe, a good way to refresh our memories of all the movies that we have watched.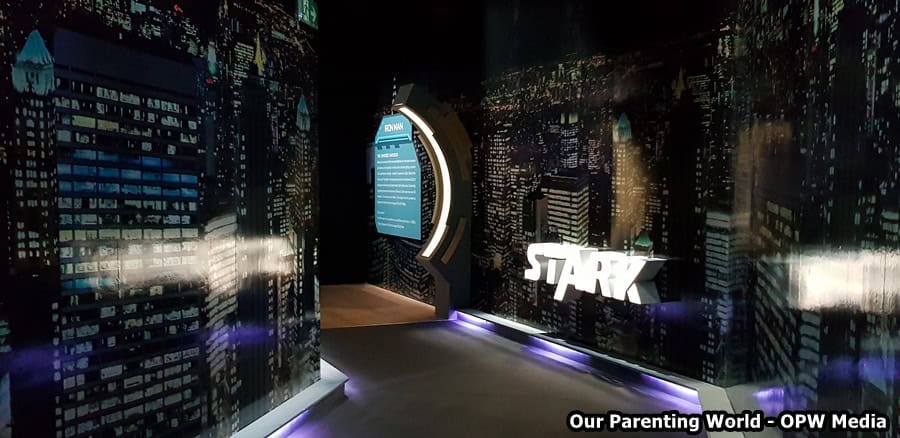 On our way to see the first part of the exhibition where we will meet Iron Man. This is the part where it is fitted with the most sophisticated and advanced weapons and devices on the planet by Stark Enterprises.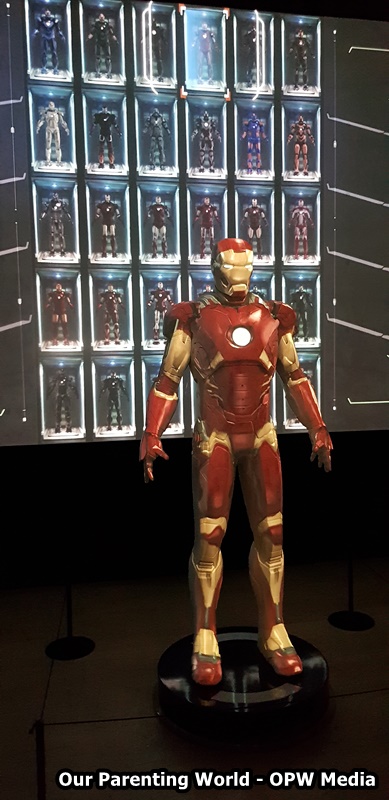 Meet Iron Man invented by the brilliant, billionaire CEO of weapons manufacturing conglomerate Stark Enterprises, Tony Stark. At this display, you will see more than 40 versions of his high tech suits since the beginning.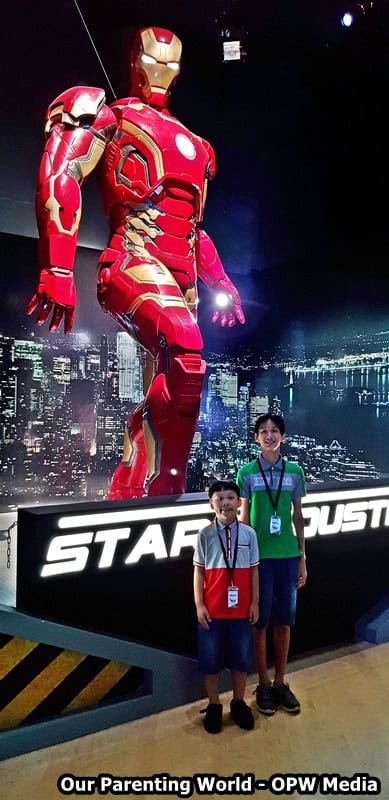 Photo opportunity with the huge 5 metres tall Iron Man!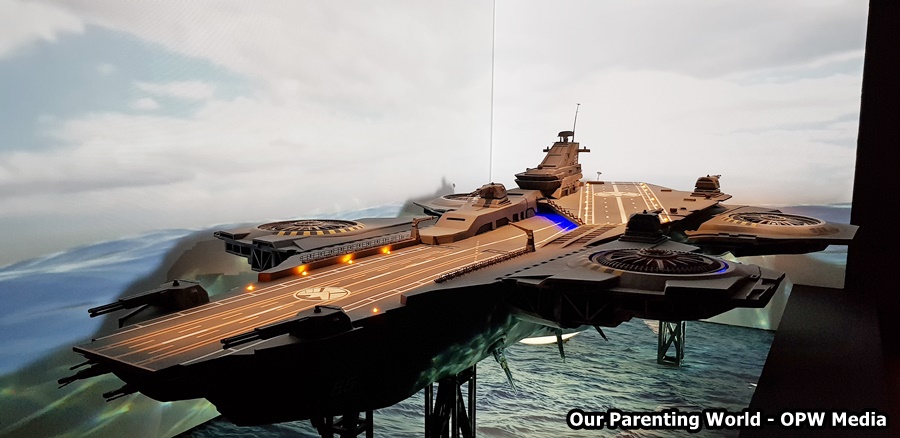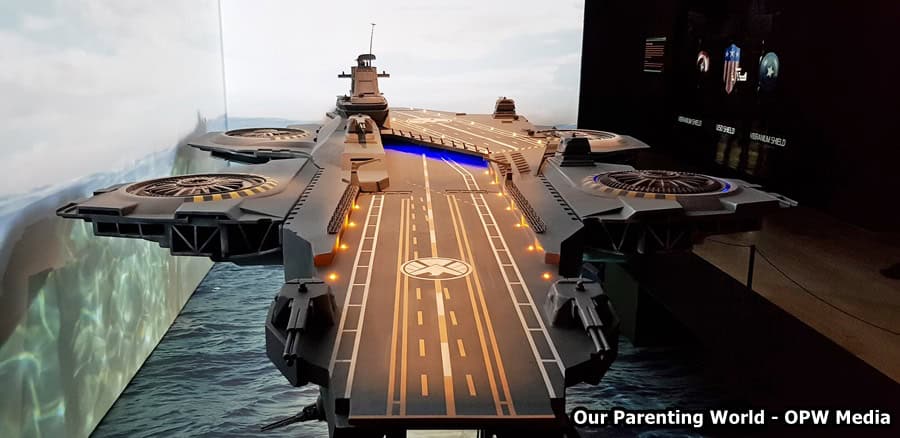 Moving on to Captain America's section, the story of the First Avenger. Find out more about how Steve Rogers becomes the super soldier and his famous indestructible trademark shield with a five-pointed star design at its center filled with blue, red, and white colours. At the same section, featuring the Helicarrier which is the ultra-modern aircraft carrier that S.H.I.E.L.D. relied on as a highly strategic mobile base on display.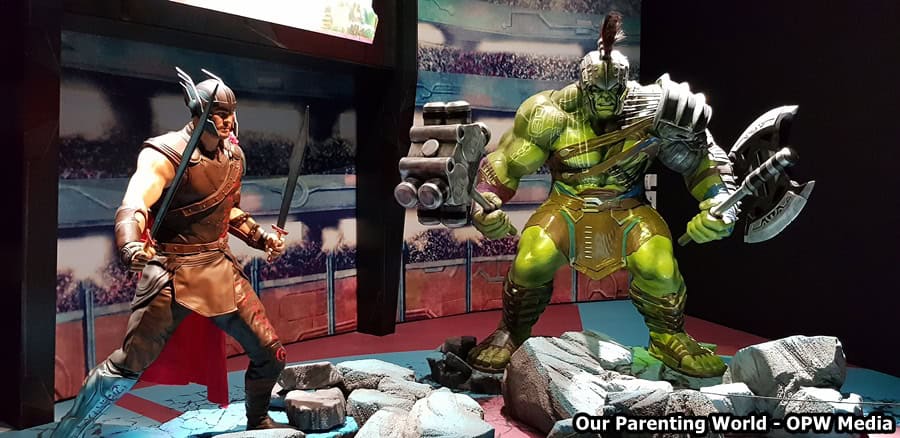 At this section, here's where you will meet Thor, the God of Thunder and one of the key founding members of the Avengers. This display is taken from the movie, Thor: Ragnarok where Thor and Hulk met.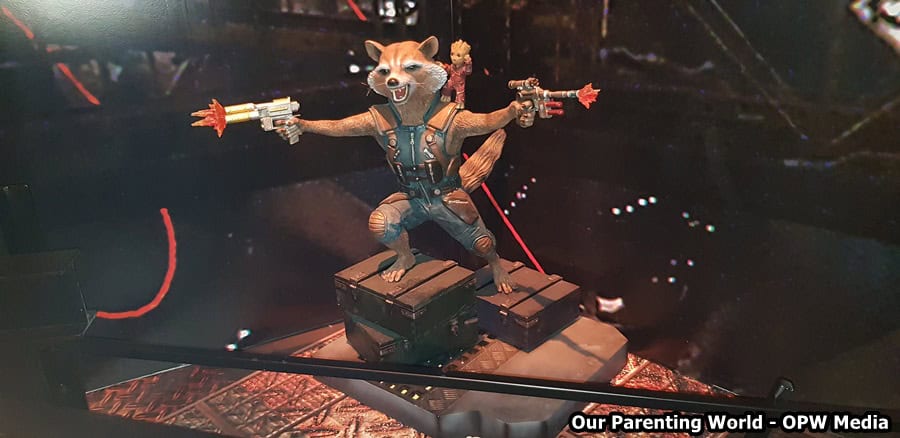 At Guardians of the Galaxy section, meet Rocket, a gun-toting raccoon part of the team formed by misfits with a mission and led by Peter Quill also known as Star-Lord.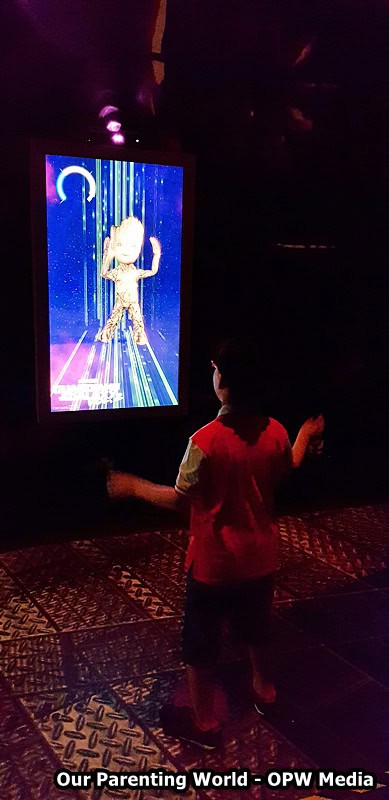 Here you can dance with adorable Baby Groot at this interactive booth.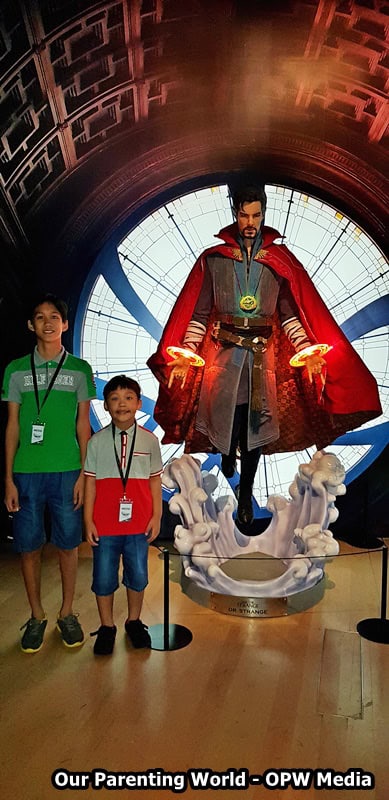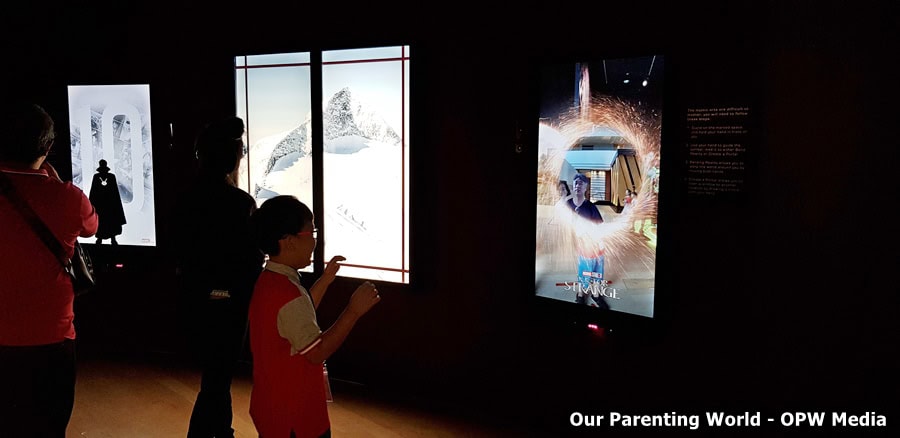 Doctor Strange is here! Have fun experimenting with the portal to find out what's happening currently at other part of Marina Bay Sands.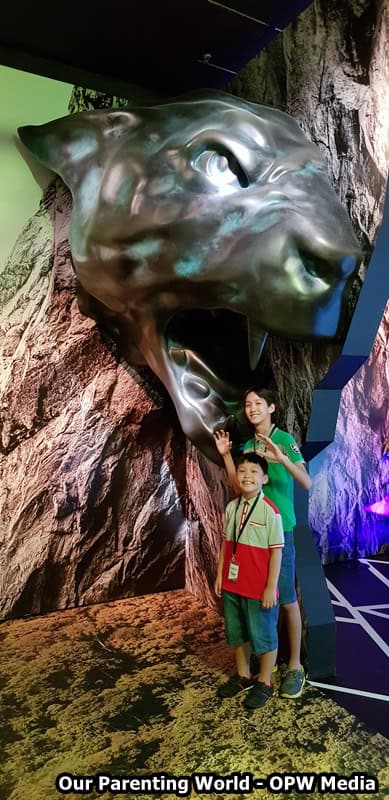 Wakanda Forever!
Enter The Kingdom of Wakanda, meet Black Panther and take the opportunity to explore Shuri's laboratory.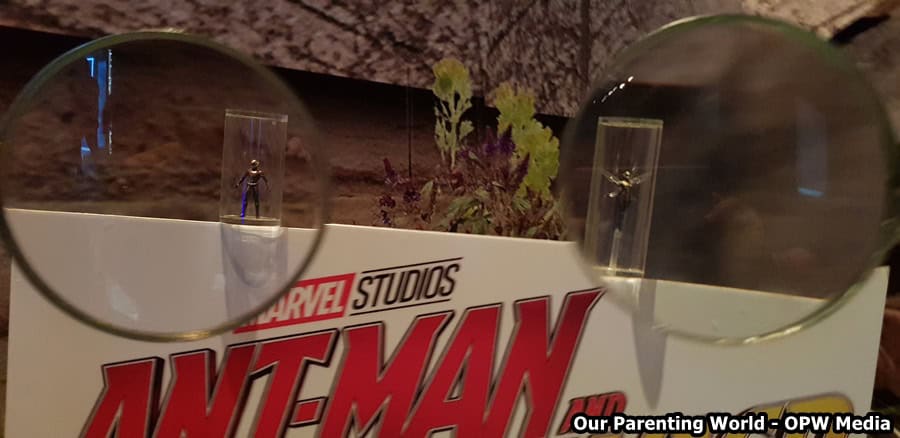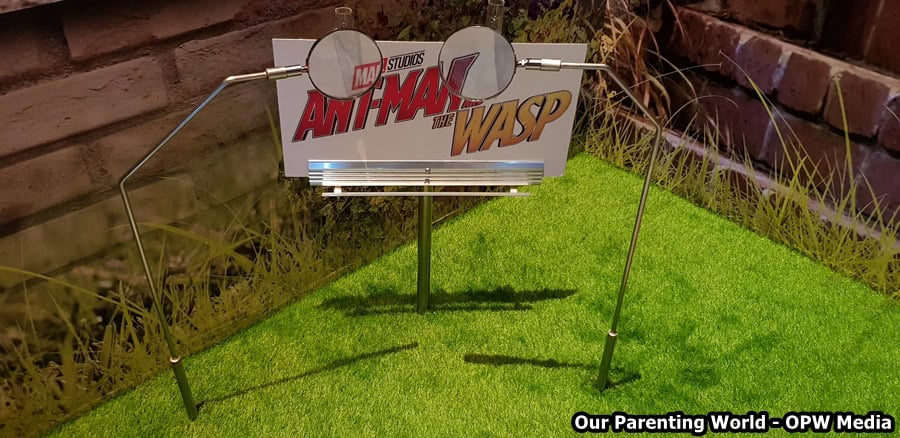 See how tiny Ant-Man and the Wasp are!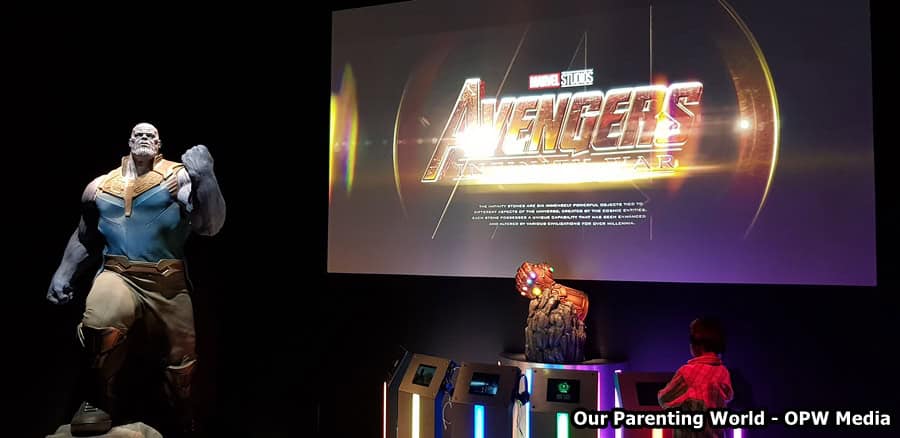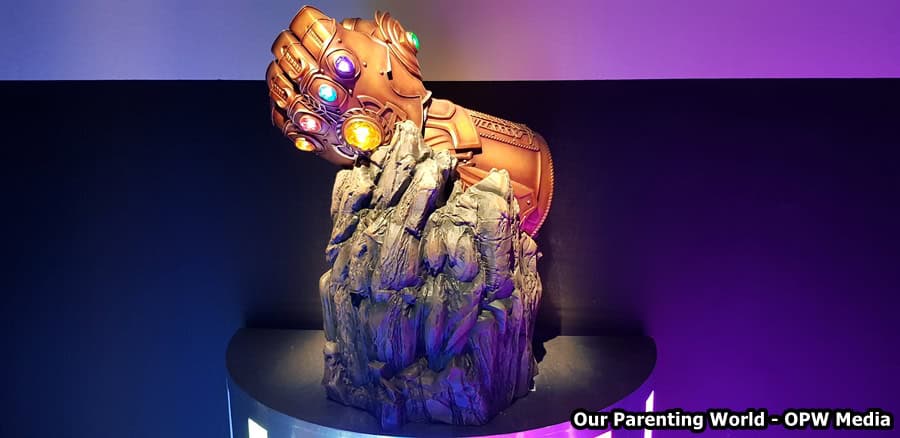 Final part of the exhibition is Avengers: Infinity War and over here you can find out all about the Infinity Stones.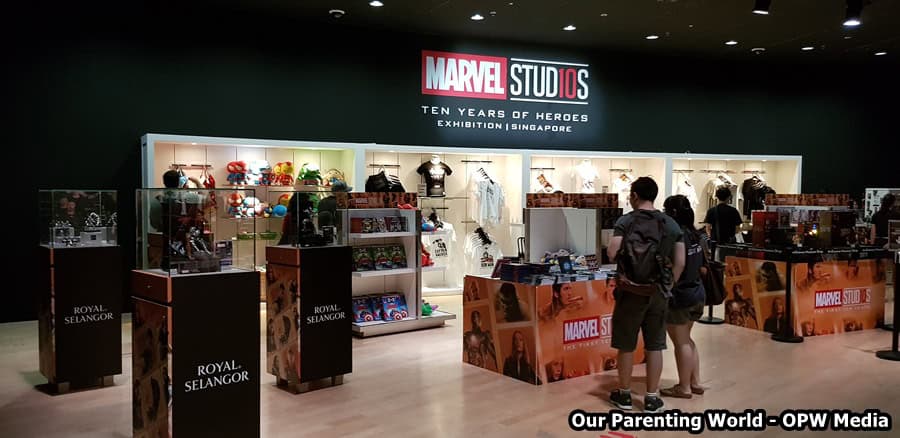 If you still can't get enough of Marvel's super heroes, there is a wide range of merchandises at the exhibition for you to bring home. Visit Marvel Studios: Ten Years of Heroes to indulge in an enjoyable and interactive journey into all things Marvel and Avengers Superheroes. You can see all your favourite heroes in one place, revisit recent movies like Black Panther, Thor: Ragnarok and  Avengers: Infinity War and upcoming movie, Ant-Man and the Wasp. Not forgetting the major characters of Avengers like Iron Man, Captain America. Thor, Doctor Strange and Guardians of the Galaxy. The exhibition also showcases engaging displays that highlight science, technology, art and cultural stories behind each Marvel Studios' film curated by ArtScience Museum. Don't miss it! 
Marvel Studios: Ten Years of Heroes Exhibition
Dates: 9 June 2018 to 30 September 2018
Venue: ArtScience Museum
Operating hours: 10:00am – 7:00pm daily including public holidays
Last admission at 6:00pm
For more information, please visit https://www.marinabaysands.com/museum.html