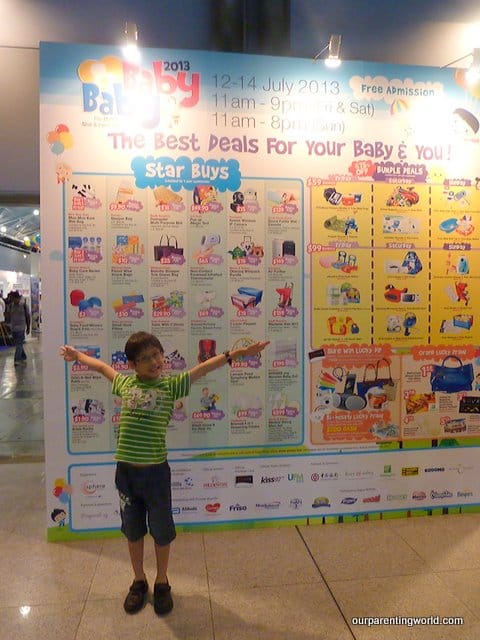 Gor Gor says: We are invited by the lovely organiser to visit BabyBabyExpo 2013 at Singapore Expo Hall 6A. There are a lot of great deals and rewards to shop at the latest edition at this exhibition.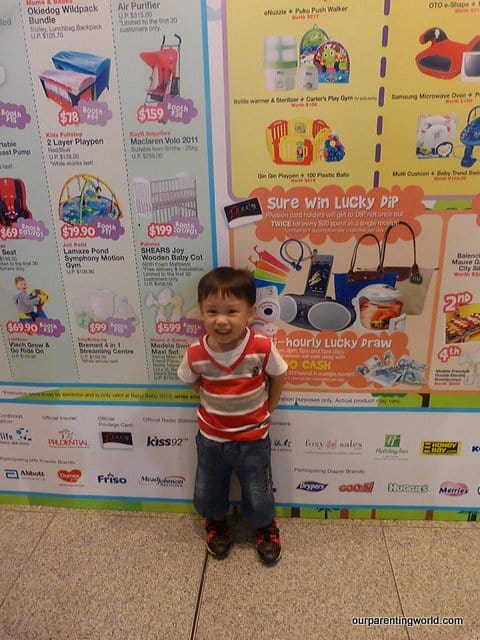 Di Di says: I am here too! I need to get diapers, milk powder, school bag and looking for educational toys and books. 
Oh look! Di Di has already started to do his shopping list.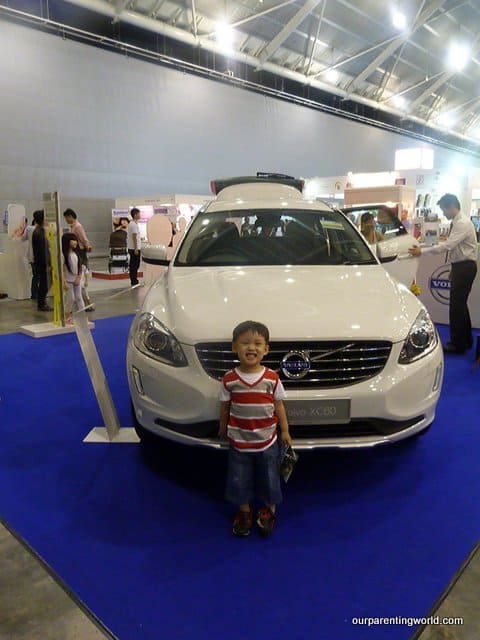 I love cars, I am at Volvo booth!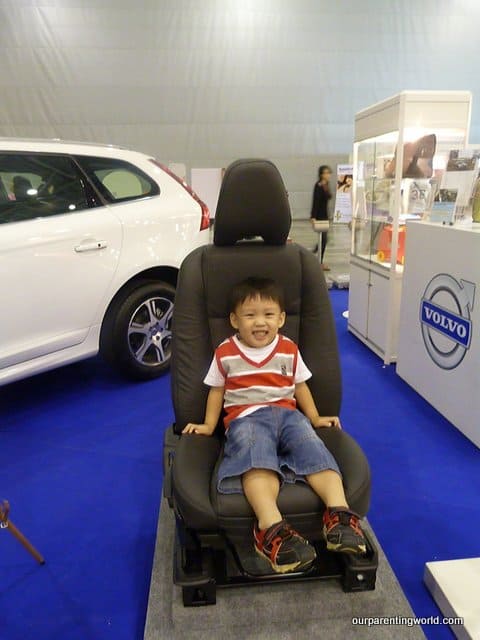 Volvo's car seat is so comfortable, I can sit here for a long time. 
There are so many great deals here at this exhibition and let Gor Gor shows you around.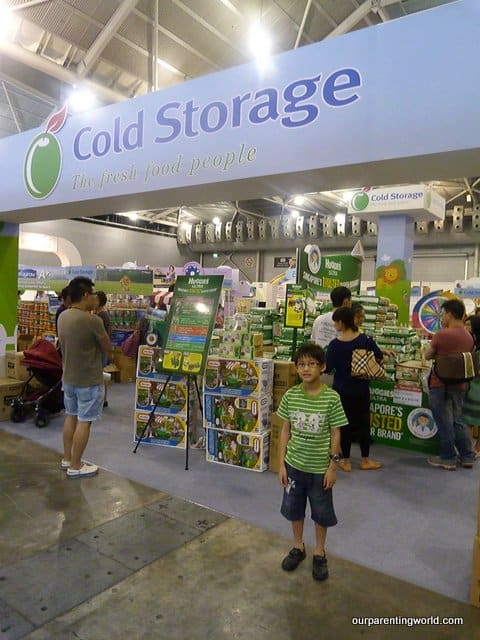 Cold Storage has a lot of promotion going on and I am sure you can find something that is useful for you.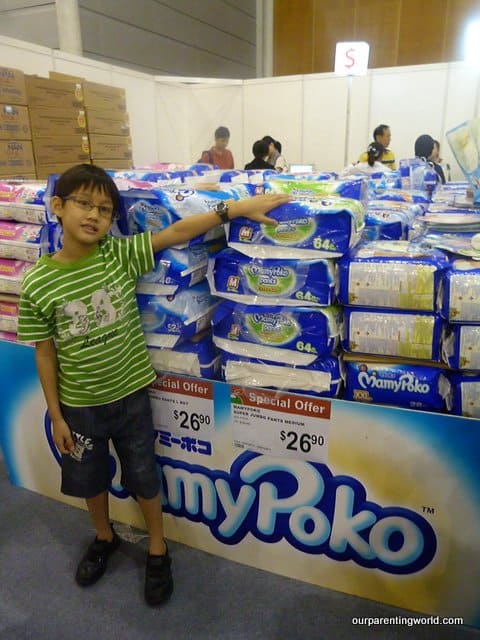 Different brands of diapers selling at a good price.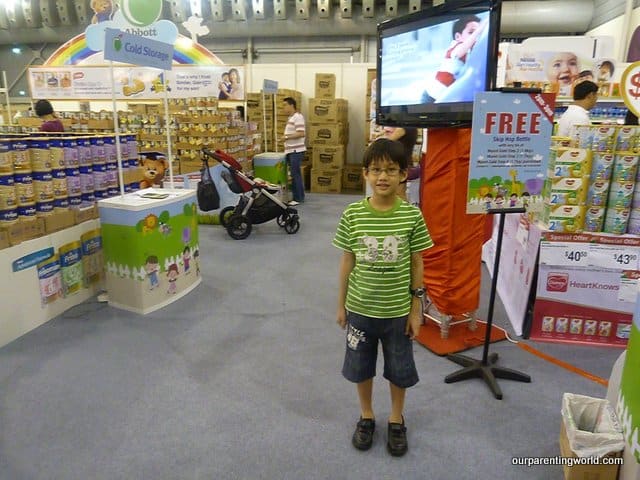 Wide range of milk powder which we are going to stock up for Di Di.
There are many other booths with great offers too.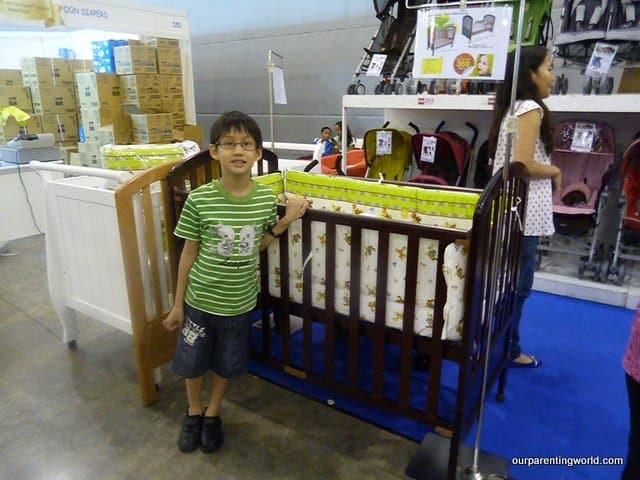 Looking for baby cot?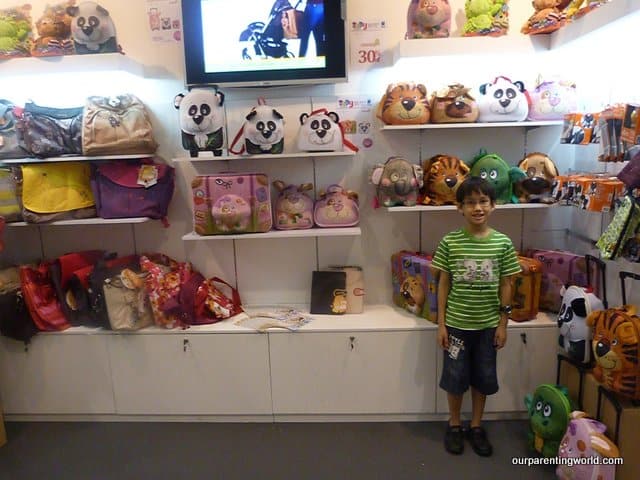 Aww … look at all these adorable school bags and other lovely bags, Di Di which one do you like?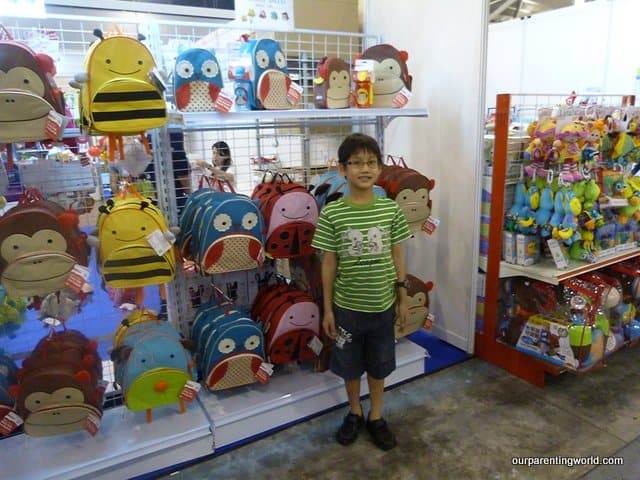 Some more adorable bags here, there are so many choices and varieties to choose from.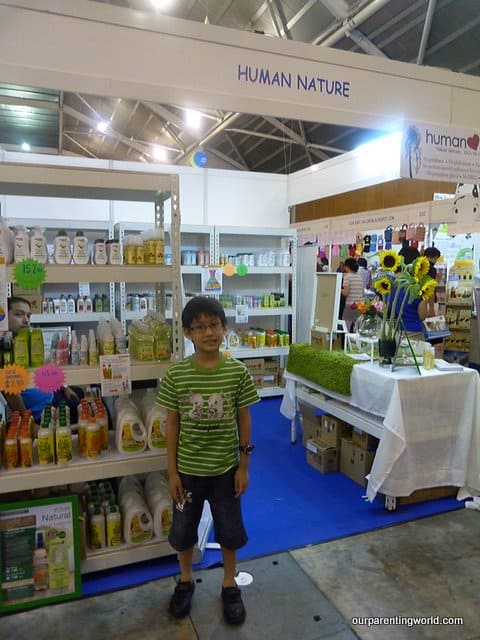 Mummies looking for natural skin care and household products?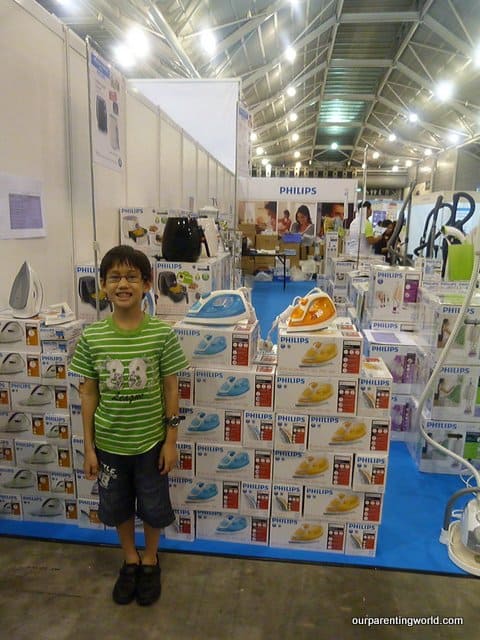 Mummies and Daddies, wide range of household products with special promotions to choose from at Philips booth. 
All kinds of toys for babies and toddlers. Di Di is a great fan of Fisher Price and vtech toys.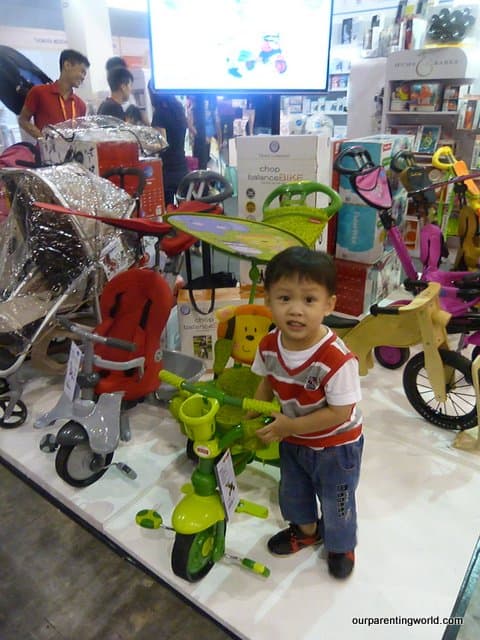 Where is Di Di?
He is busy shopping for little bikes.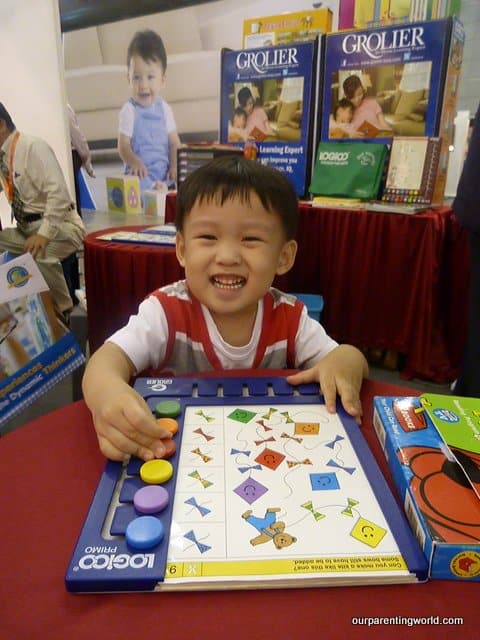 Di Di is having fun learning with Grolier's educational materials.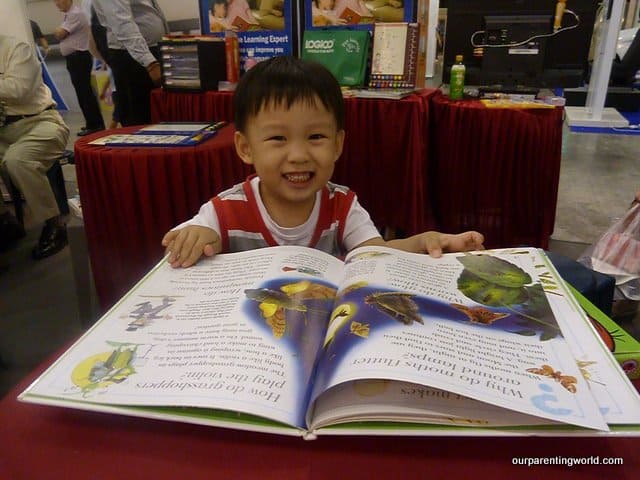 Di Di loves reading the book.
Our Parenting World would like to thank the kind and lovely organisers of SPH, Sphere Exhibits and Baby Baby 2013 for inviting us to this event. 
More about Baby Baby 2013, it is a one stop event to get great deals for expectant, new parents and parents with young children. It showcases a wide variety of products and services from major brands at bargain prices. There will also be educational talks conducted by professional doctors and specialists. Lucky dips, bi-hourly cash draws, and a grand lucky draw will be conducted during the exhibition. Admission is free. Do look out for the next Baby Baby event. Please click this link to find out more information of the event.