We were warmly invited by Bosch for an intimate evening at the Bosch Experience Center and  to enjoy their delectable treats specially prepared by the finest chefs from Bosch.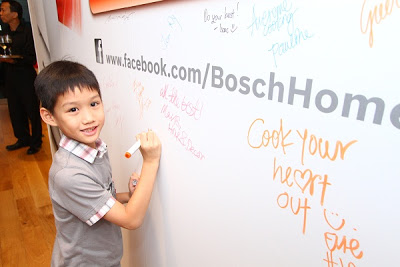 Upon arriving, Gor Gor was warmly greeted and led to the media wall to sign his name. He also wrote "Good Kitchen, Good Food".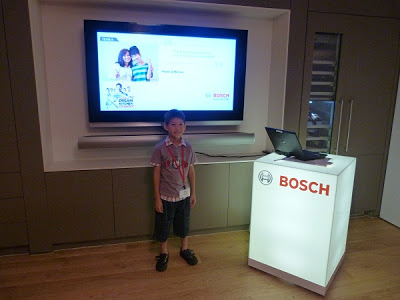 We were being led by the staff who show us the latest concept of Bosch Dream Kitchen, their high quality materials and innovative designs.
Refrigerators are an essential item in every household kitchen, Bosch came up with various types of state-of-the-art refrigerators that you can find one that is suitable for your household.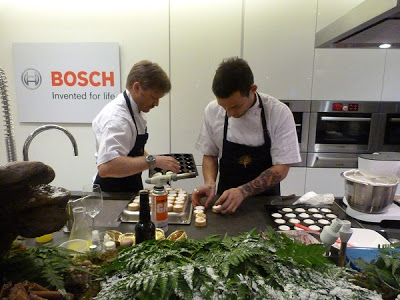 The chefs were busily preparing the food as we were exploring around the venue.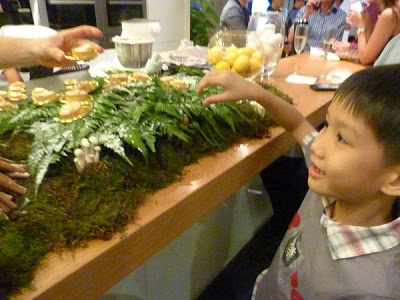 The friendly chef saw Gor Gor and immediately wanted to offer him a piece of his freshly made pastry.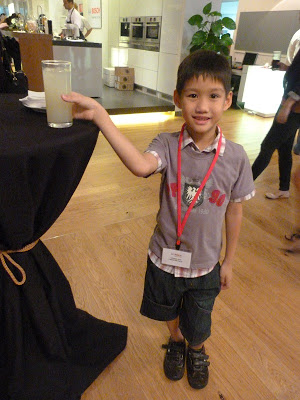 Gor Gor enjoying a drink.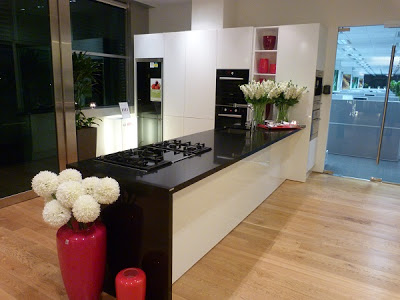 Bosch Dream Kitchen are not only beautifully designed, they are practical and innovative, they also come with touch sensors that make life easier for household.
In line with their introduction of Bosch Dream Kitchen, Bosch announced that they have a cooking competition program called "The Bosch Dream Kitchen Cookoff". Please click the link to find out more.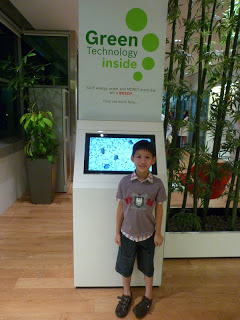 Gor Gor trying out the touch screen terminal to find out more about Bosch state-of-the-art Green Technology. The photographer took pictures of him working on the screen.
Thank you Bosch for inviting us, we get to learn more about your products and Mummy is certainly getting your Dream Kitchen.