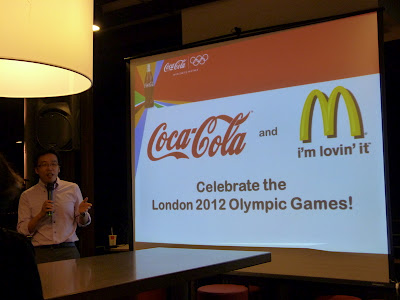 Welcome speech by Coca-Cola's representative to celebrate the London 2012 Olympic Games!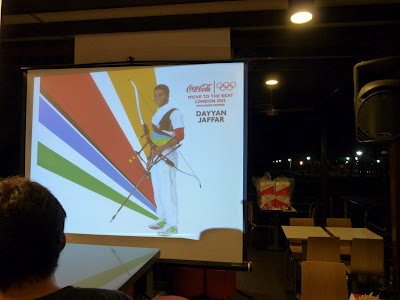 Dayyan Jaffar is our Singaporean archer. He won a Bronze medal at the 2010 Youth Olympics Games which is held in Singapore. He 
is one of Coca-Cola's Athlete Ambassadors for its London 2012 Olympic Games campaign
. He is also present at the launch to talk about his passion about archery.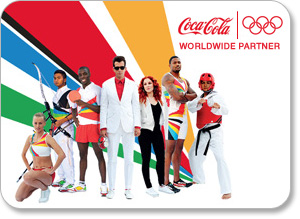 Dayyan Jaffar was chosen by Coca-Cola to  work with Grammy award-winning music producer Mark Ronson to be part of the 
Move to the Beat™ campaign. Mark Ronson travelled around the world to record the sounds of five different Olympic sports and blend them into one song to represent and bring out the spirit of the London
Olympic.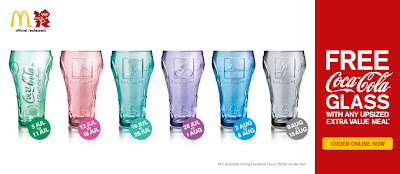 McDonald will be releasing the 
'Coca-Cola' London 2012 Olympic Collectible Glasses starting from 5 July onwards. 
There are six colours to be collected and they are Green, Pink, Aqua,   Purple, Blue and Charcoal. The interesting thing is that each of the glass will have its own unique Sport pictogram imprinted on them which are 
Athletics, Swimming, 
Gymnastics,  
Football and Cycling and 
Basketball. The date to collect each of the glass is shown in the picture above, best of all, collect all six glasses!!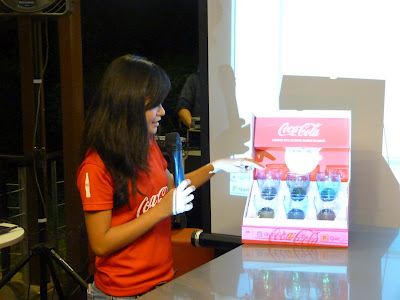 I am so happy to make new blogger friends, spending a wonderful time together and we have won a prize for the Quiz. It is so nice meeting you all!