Many of us are familiar with Nickelodeon and its lovable characters like SpongeBob SquarePants, Dora the Explorer, Teenage Mutant Ninja Turtles. We are invited by the lovely organisers to take part in the first ever Nickelodeon Slime Cup! This event is the first not only in Singapore but also in South East Asia!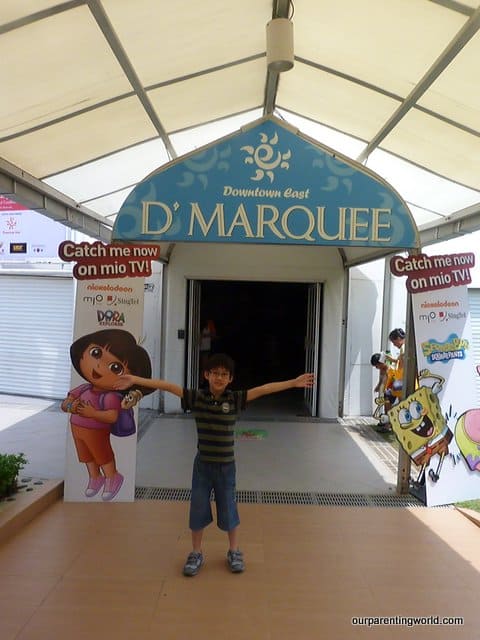 Yay! I am here at D'Marquee Downtown East!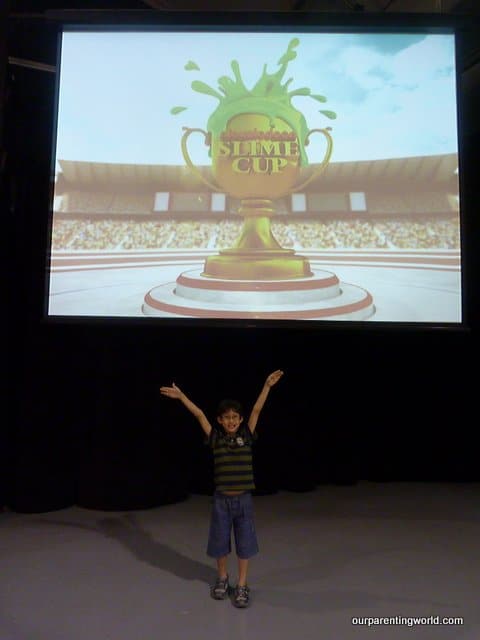 I am jumping for joy, I get to take part in the first Nickelodeon Slime Cup!
Guess who is coming to join me in this competition?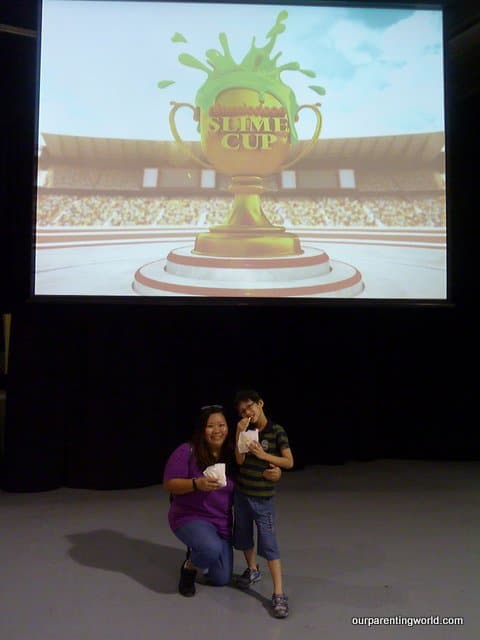 My sweet Godma! I can't wait to play with her.
There are so many activities booths for children to take part and most importantly, to have lotsa fun! Looking at the queue of each activity booth, you can see how popular the games are. We can spend the whole day here.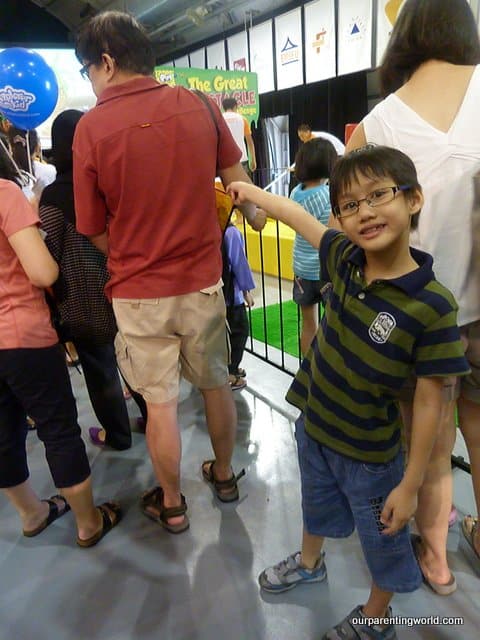 Can you guess what game is this?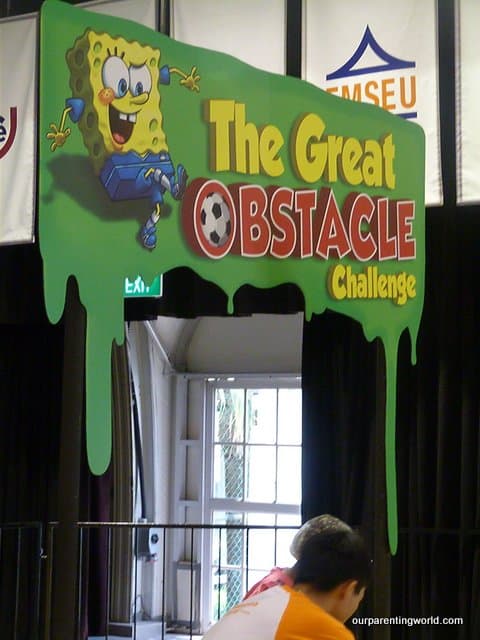 Are you ready to get slime?
Try The Great Obstacle Challenge, where there is a possibility of you getting slime.  Isn't it exciting? Just a gentle reminder, if you have slime on your clothings, try not to leave it for too long or it may get stained. It is best to be in your casual wear if you take part in these activities.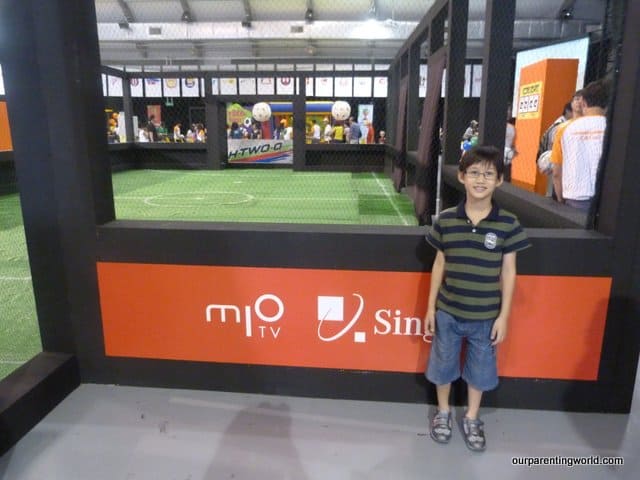 This is the place where we are going to have a friendly match against the celebrities footballers.
Group photos and video taking with our friendly celebrities and Nickelodeon lovable characters before starting the match.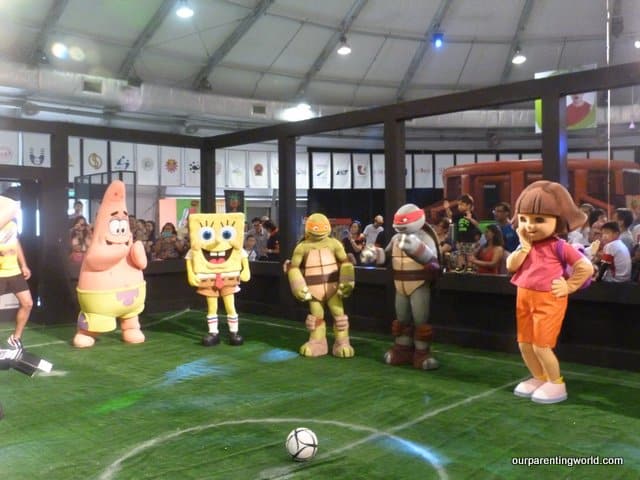 My favourite Nickelodeon characters doing the first kick to start the game!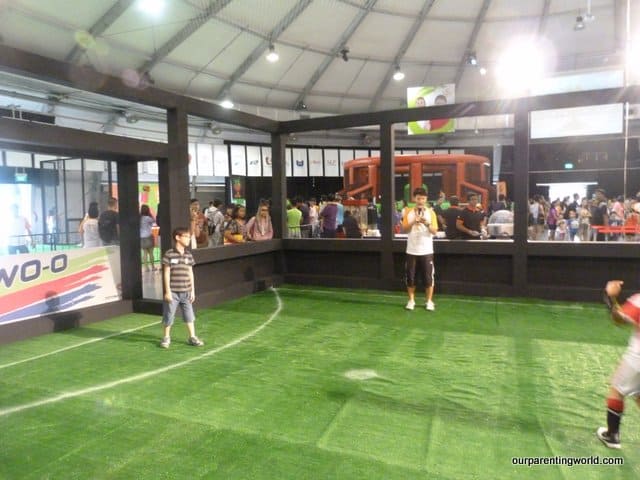 Gor Gor all ready to start the match.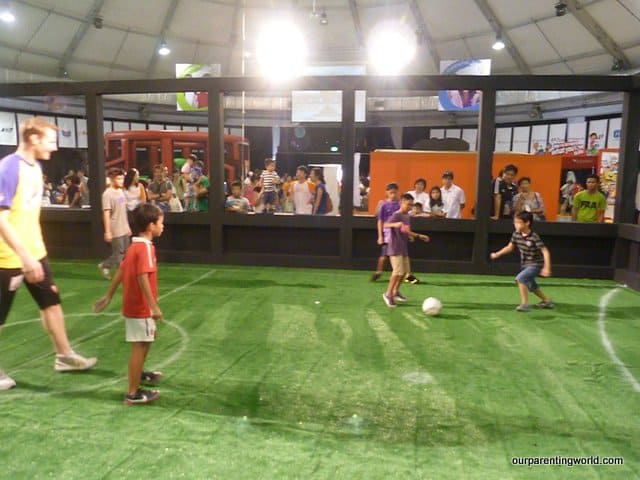 Gor Gor running after the ball …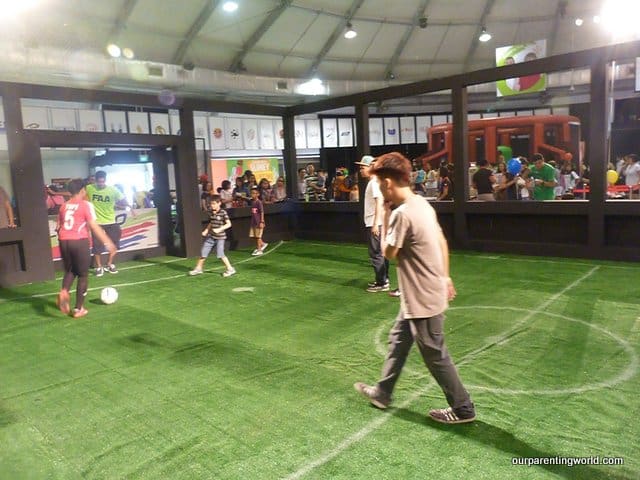 GOAL! Gor Gor manages to score a goal for his team. Well done Gor Gor!
Gor Gor and Di Di are having a fabulous time. See their happy faces!
There are so many things to see and do at the event. You can also get good deals at the following booths. Here are some of them:
You can read about our experiences at eXplorerkid at this link. The prices are affordable and a good place for adults and children to have fun together.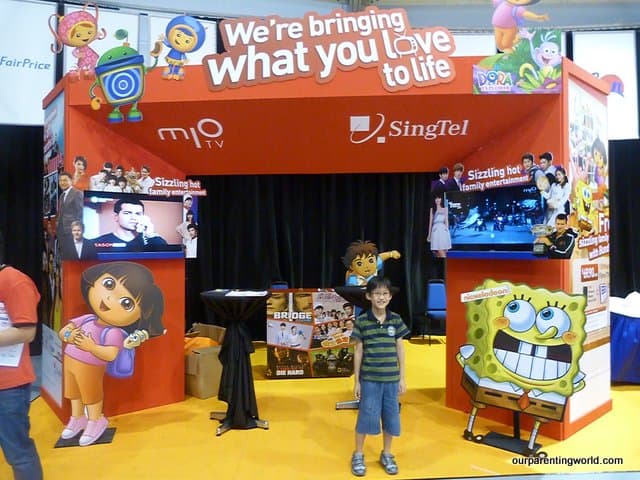 SingTel and mioTV offering attractive packages for households.
Find out more about our SingTel's 4G network experiences at this link. Hurry take part in our SingTel giveaway till 31 August 2013 at this link. 
Aspired to be the next Fandi Ahmad?
Fandi Ahmad Academy is here too. Gor Gor doing his kick at the booth. Each child will get a free assessment by the coach and attractive packages are being offered at the booth.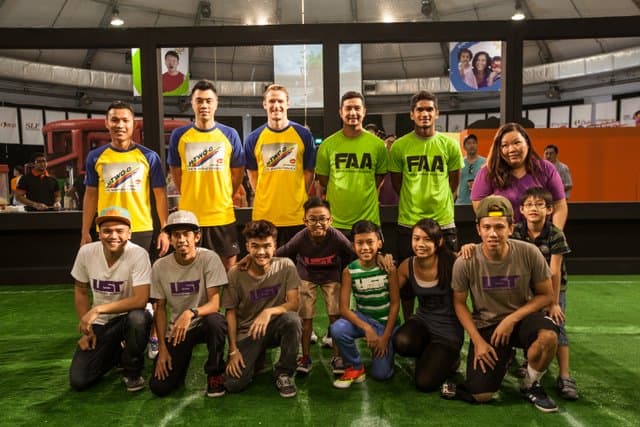 Photo credit Nickelodeon and Don Chan
Our Parenting World would like to thank the kind and lovely organisers, Nickelodeon, Downtown East and team for inviting us to this fun filled event. Daddy and Di Di have been going around taking part in the various activities while Godma and I are participating in the celebrities soccer match. Mummy is being interviewed by Nickelodeon channel to share our experiences as a blogger. She felt that this event is a success and we are definitely looking forward to the next event!
Look out for the next Nickelodeon event, come and join in the fun! Admission is free.