Fancy a backpack from Sweden?
Now you can own a beautifully designed Swedish backpack from Gaston Luga. The brand is the vision of its founder, Carl Sundqvist who wanted to create a backpack that is stylish and functional for both men and women.
For the Ladies and Mummies, please read our review on the Gaston Luga backpack for women at
http://ourparentingworld.com/travel-in-style-with-gaston-luga-backpack-discount-code-available/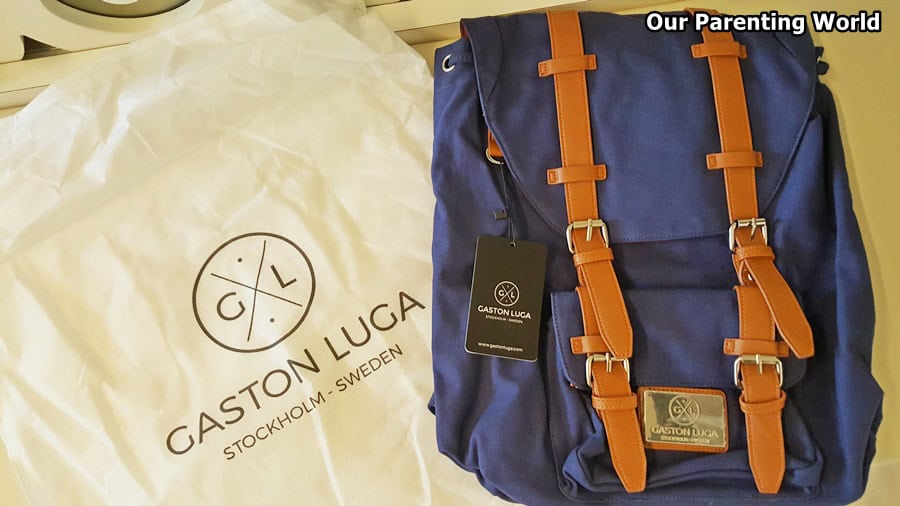 Meet my Swedish designed, Gaston Luga Clässic Backpack from Stockholm, isn't it cool? I have been looking for a good backpack that I can use for all events and activities from school, events, camping trip and even when I travel. I can carry it everywhere.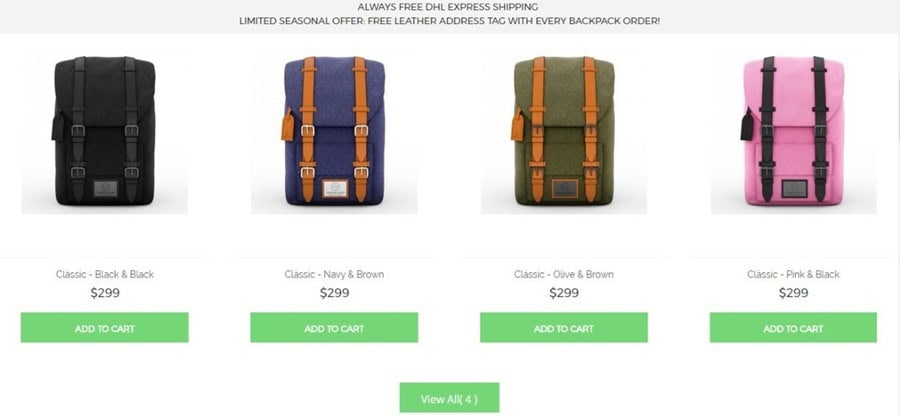 Gaston Luga has a wide range of backpacks for Men, Women and Accessories (Leather Address Tags) that come with various designs and colours that you can select. 
They have three main collections for Men: Clässic, Pråper and Mästaren. I chose the Clässic range and it comes with Black & Black, Navy & Brown, Olive & Black and Pink & Black. My favourite colour is blue and I decide to go for Navy & Brown. 
To find out more about its collections, please click HERE.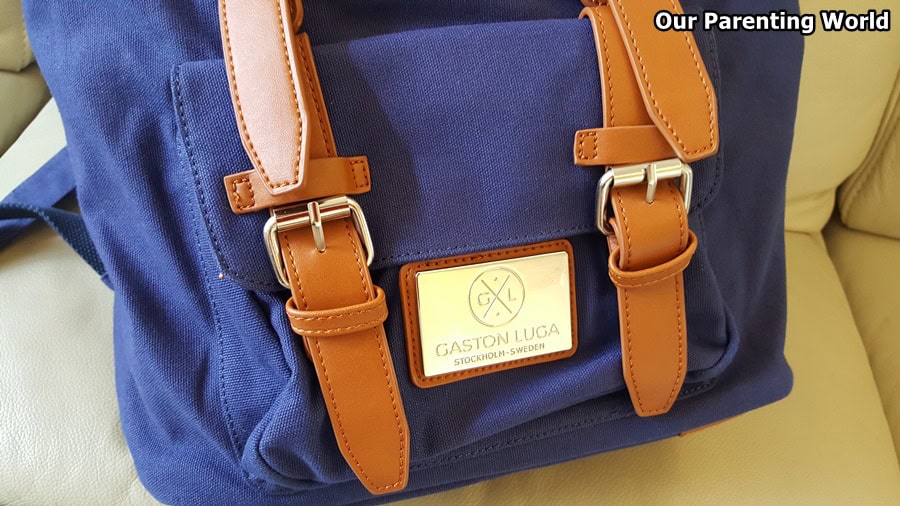 The bag is hardy which is made of highly durable canvas, you can see that the bag is well-stitched and definitely won't tear easily. This is particularly useful for me as I do a lot of sports and would need a strong bag that can carry my stuff well. 
It comes with magnetic strap closure and outer zipper pocket which is very handy to put my essentials at the front like my cards especially when I need to retrieve my smart card quickly whenever I take the bus or train.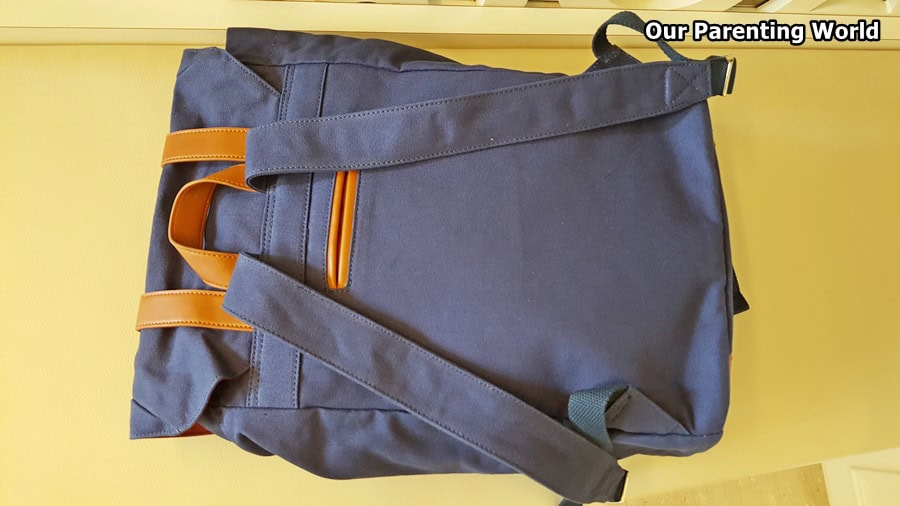 The bag comes with adjustable shoulder straps which is easy for me to adjust accordingly. It has a leather trimmed back pocket which is Gaston Luga's signature passport pocket where you can put items like passport, tickets or anything that you would need to get easily and quickly. The bottom of the bag comes with metallic feet that gives the backpack extra protection.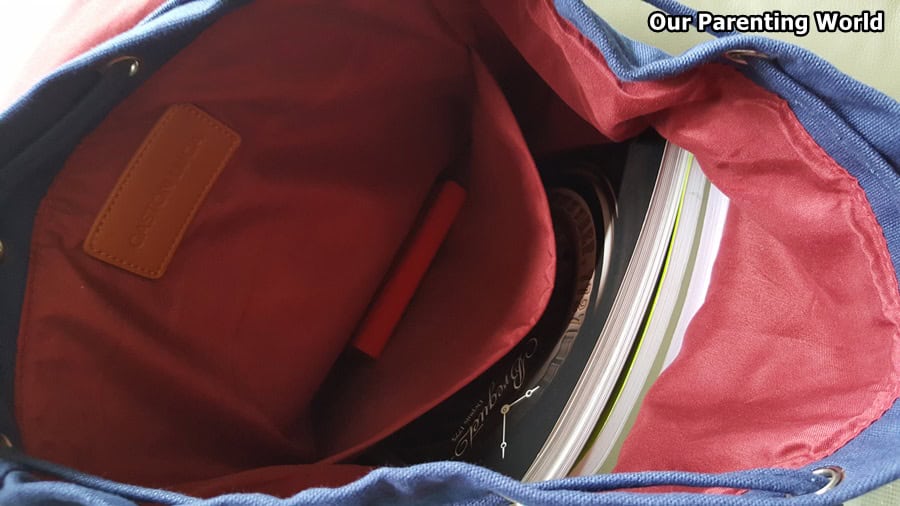 The bag is roomy with inner 13-15″ laptop compartment and 2 inner smaller pockets that you can put your wallet or phone or cards. This will help you to find your items easily. 
You can be assured of the Clässic bag is made of good quality material using thick and strong cotton and faux leather for durability and better water resistance. 
The front leather straps are held by strong magnets for easy access. The inner lining is made with luxurious 100% cotton fabric.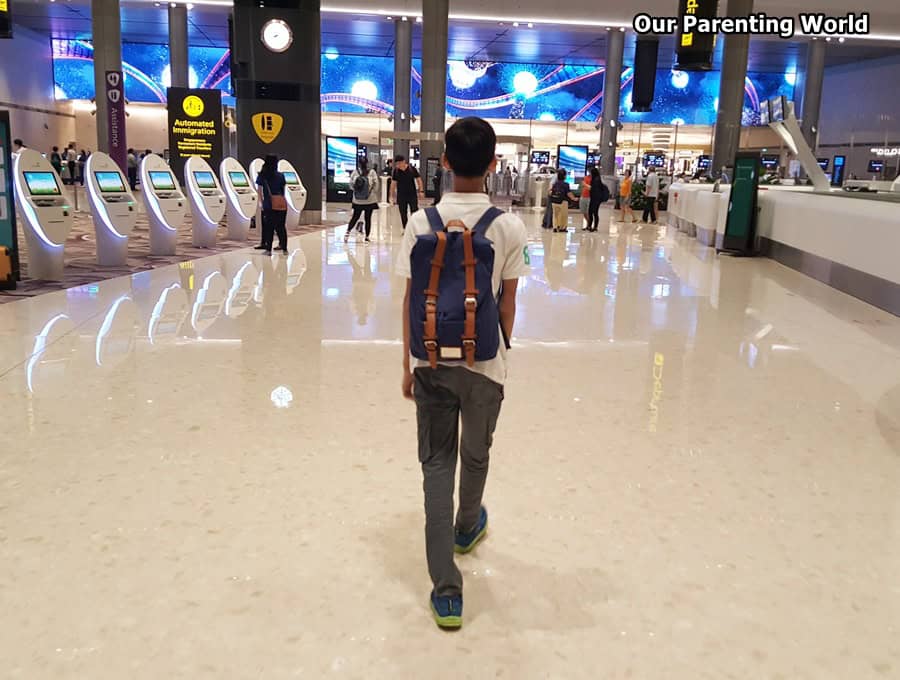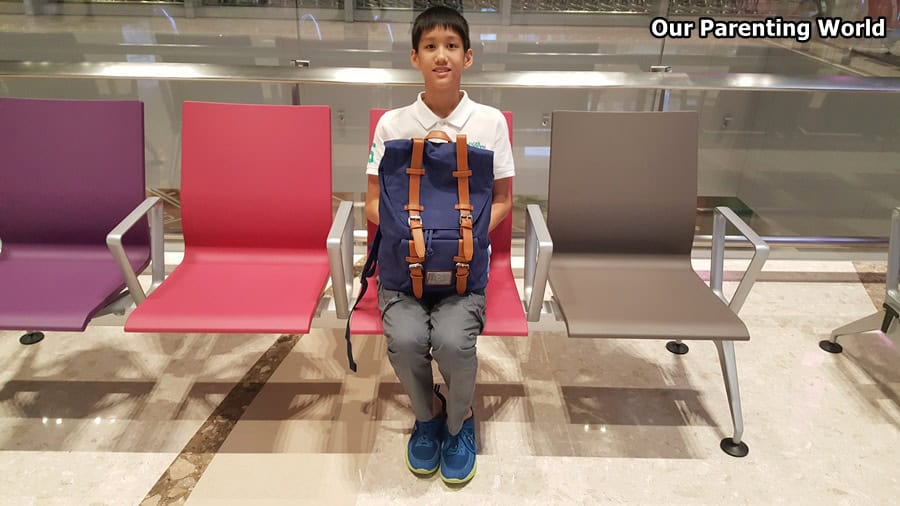 This is a good multi-purpose bag that I can carry easily with me and what's more, it looks classy! Now I can travel around with my Gaston Luga Clässic Backpack!
Good News, we are excited to share that Gaston Luga is offering a huge discounts to our readers and what's more, Gaston Luga has a new seasonal campaign from now, where a free leather address tag will be added to every backpack purchase!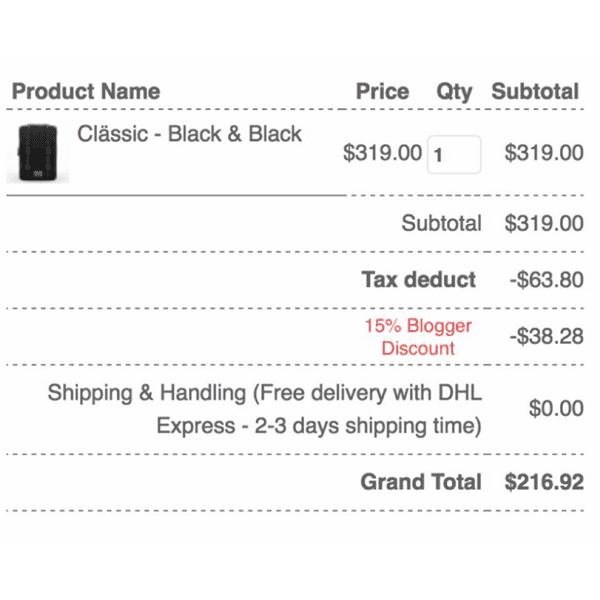 For every order, you will enjoy the following:
1) Receive 20% off as tax rebate (from non-EU country)
2) 15% off with using our unique code "parentingworld" on the remaining price after tax rebate
3) Enjoy free express shipping to Singapore!
4) A free leather address tag while stocks last. 
Gaston Luga has just started a limited seasonal offer for the upcoming holiday season, in which a free leather address tag will be added to every backpack order by a customer. Leather address tags can be used with its backpacks, and other luggages to allow customers to stand out from the crowd and personalise one's style. This seasonal offer will be available while the leather address tags stocks last. Customers will be able to check the availability of the tags during checkout. 
Singles' Day Sale, 8-12 November 2017
In addition, Gaston Luga is having an online sale event for Singles' Day 2017.  Singles' Day is originally on 11/11/2017, however, Gaston Luga will be running an extended sale from 8th to 12th November 2017.
During the sale period, every product will be 25% off (no code needed) in its online store www.gastonluga.com + 20% tax rebate for purchases from a non-EU country. No other discount code can be applied during this event.
To find out more and to order from Gaston Luga, please go to its official website at www.gastonluga.com
Instagram at: https://www.instagram.com/gastonluga/
Facebook at https://www.facebook.com/gastonluga
@gastonluga  #GastonLuga #GLwashere #anywherewithGL #Happy1111