This holiday season, Changi Airport, Singapore, excites visitors with the launch of the first ever Pikachu and a host of other Pokemon activities including Pikachu Parade! The parade featured 10 life-sized ultra adorable dancing Pikachus at Changi Airport's Terminal 3 (T3).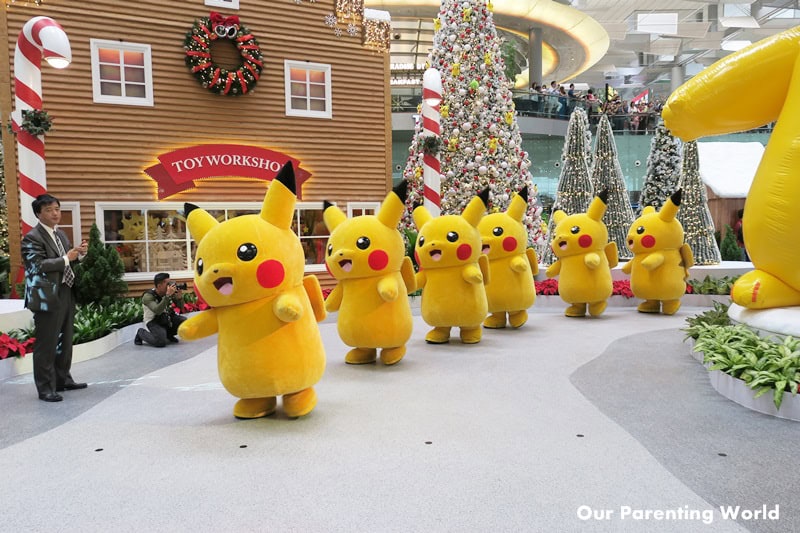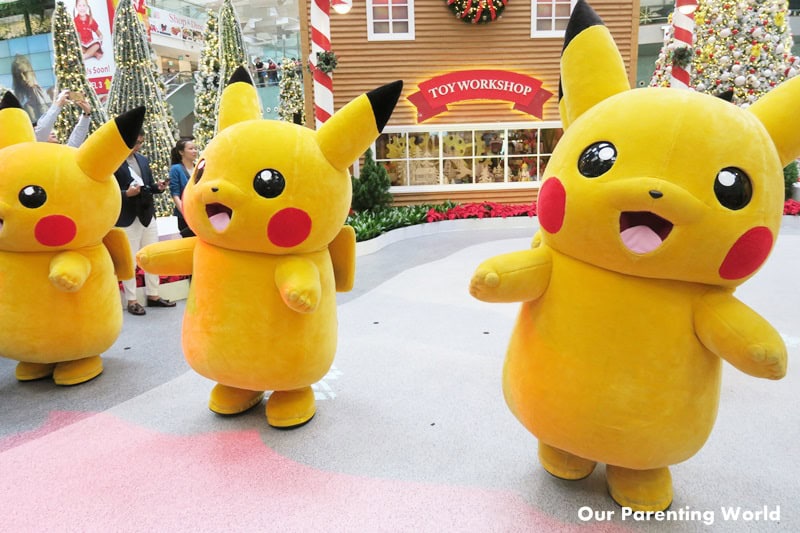 The 10 adorable Pikachus dancing together are certainly a BIG hit with visitors at Terminal 3 Departure Hall with many of them coming to the airport to see Pikachus, dressing up in Pikachu and Pokemon characters' outfits and armed with cameras taking lots of pictures. 
The first ever Pikachu Parade kicked off at Changi Airport on 18 November and Our Parenting World Team managed to catch them in action and on video to share with our readers.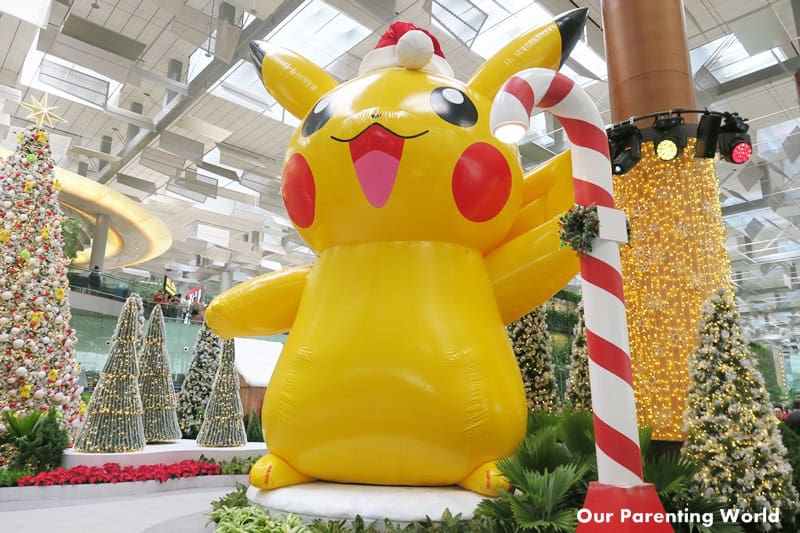 Visitors can look forward to a larger-than-life 7 metre-tall Pikachu, the largest character installation at Changi Airport against the backdrop of a 8-metre towering Gingerbread House which includes Santa's Workshop and Mrs Claus' Confectionery filled with children's toys and yummy delights. There will be a stunning light show together with music, dancing trees and soft falling 'snow'.
Location: Changi Airport, Terminal 3, Departure Hall
Showtimes: 18 November to 8 January 2017 at 2pm, 6pm, 7pm and 8pm on weekdays and an additional show at 5pm on weekends (Saturdays and Sundays)
In addition, fans of Pokemon will be delighted to know that Changi Airport has a host of special Pokemon's installations and activities throughout this holiday season from now to 11 February 2017.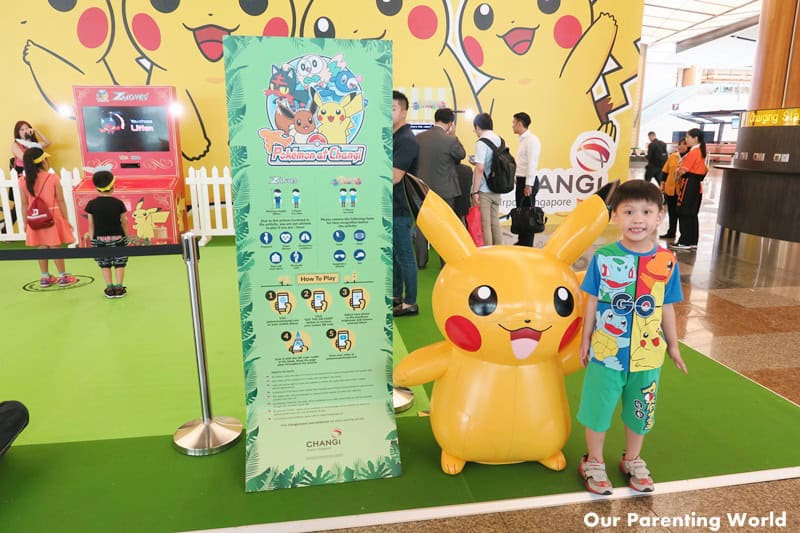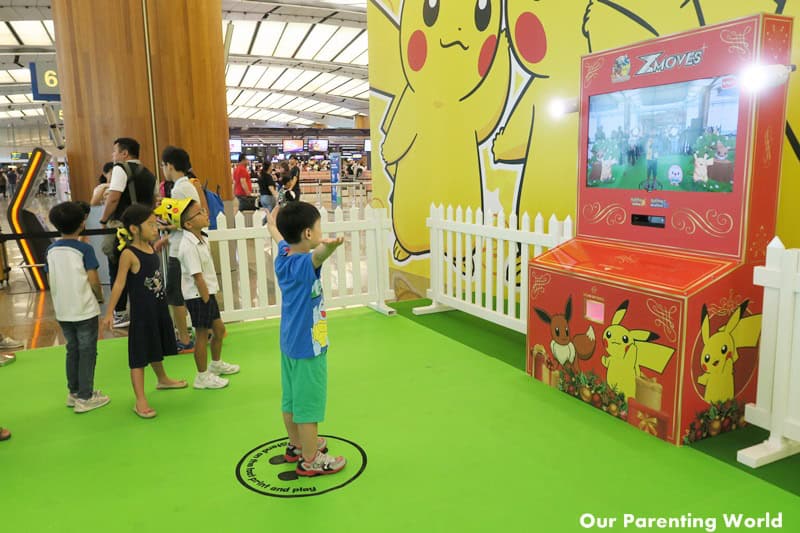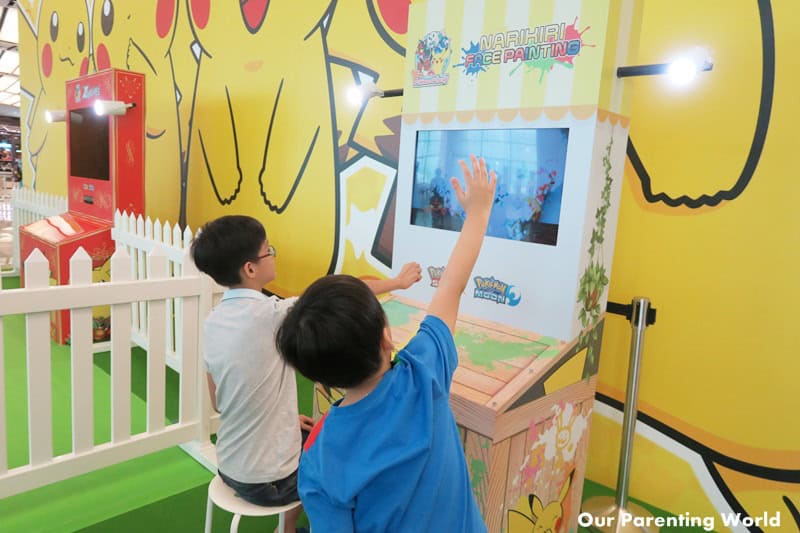 Visitors can participate at the Z-Moves activity kiosks at the Departure Halls of Terminal 1, 2 and 3. Participate in Pokemon fun by making videos of your fun moments and share them with your friends and families through social media platforms. You can also have your face painted onscreen and transformed to look like Pikachu at the face painting kiosks. Adults and children can have lots of fun playing at the Z-Moves activity kiosks.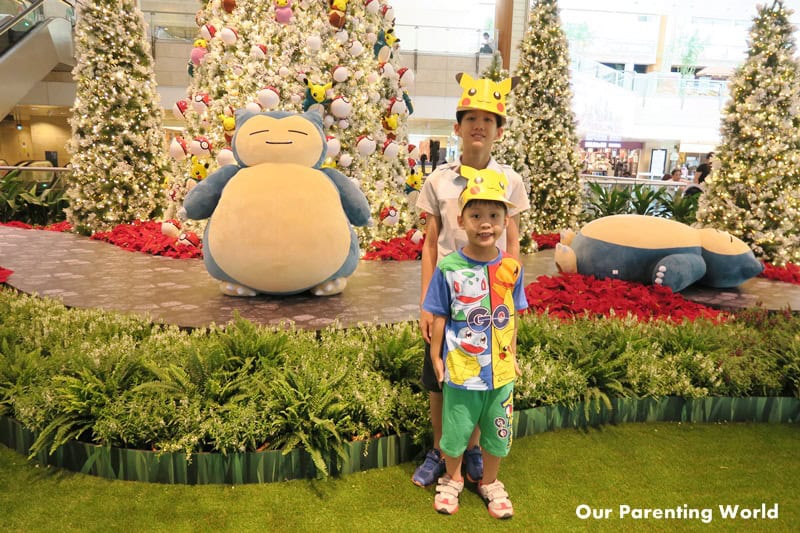 At Terminal 2 Departure Hall, embark on a Poke trail to hunt for 26 Pokemon and stand to win exclusive Pokemon merchandise, catch rare sighting of three life-sized Snorlax at the Snorlax Garden and take photos with them.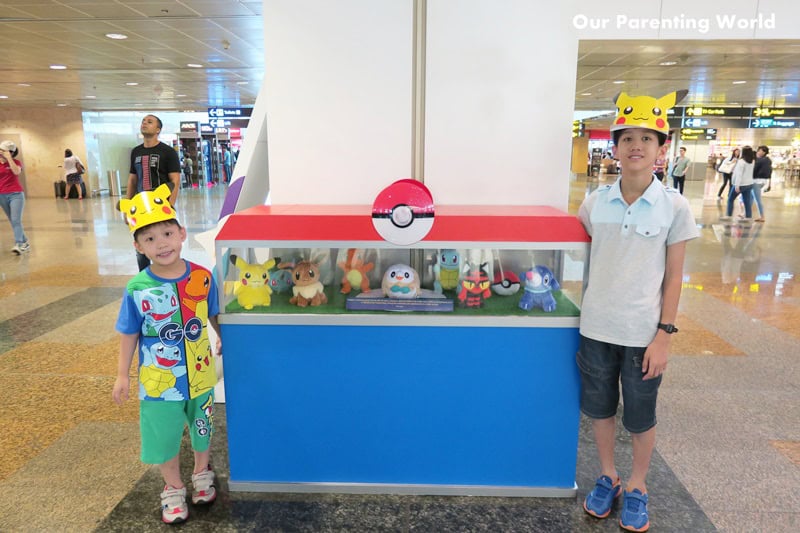 You can collect and bring back a full set of nine limited-edition Pokemon plush toys only at Changi Airport. Redeem a plush toy for S$9.90 with a minimum spend and redeem a full set with an accumulated spend of S$1,800 (S$1,500 for Platinum Members). To find out more, please click HERE.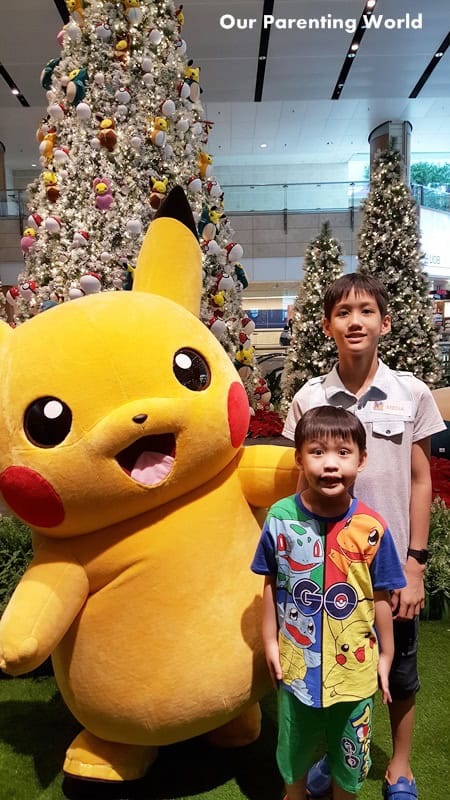 Pikachu Meet and Greet
Fans don't miss the chance to come up close and take pictures with Pikachu during the meet and greet session at 6pm and 8pm on all Saturdays and Sundays (except 3 December 2016) till 1 January 2017.
To find out more on Changi Airport's complete Pokemon's activities listing and timings, please click HERE.