ArtScience Museum's latest exhibition MENTAL: Colours of Wellbeing features 24 exhibits and large-scale installations by contemporary artists, scientists, makers, and designers from around the world to reflect on what mental wellbeing means in a colourful and dynamic way. 
This new exhibition co-curated by ArtScience Museum and Science Gallery Melbourne at the University of Melbourne, hopes to inspire one to talk and share about their mental health, able to express their feelings with loved ones and be more aware of one's inner well-being. This exhibition enables visitors to see the diverse perspectives on mental health.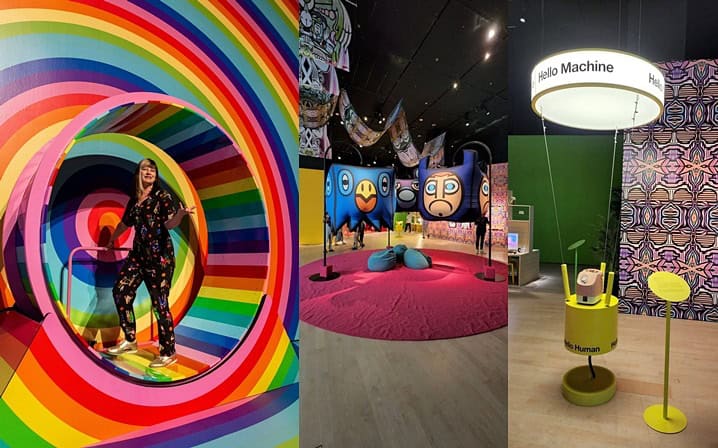 There are seven installations by local and regional artists which explore mental health from a uniquely Southeast Asian perspective. There are no set routes to follow, visitors are free to chart their own path through varying installations and experience your journey in a personal and unique way. 
The exhibition comprises of four broad themes – Connection, Exploration, Expression, and Reflection. Drawing on the understanding generated by science and the emotional impact of artists' work, the exhibition tackles weighty topics in a thoughtful and caring manner. Each of the installations and interactive artworks pose a question to the viewer, challenging visitors to consider, question, and empathise with what it means to be human, to accept their inherent fallibility, and ultimately change their perception of themselves, others, and society as a whole.
MENTAL: Colours of Wellbeing
Dates: 3 September 2022 to 26 February 2023
Ticketed Admission:
Singapore Residents:
Adult: S$18, Child: S$14
Tourists:
Adult: S$21, Child: S$16
The exhibition is the culmination of ArtScience Museum's Season of Mental Wellbeing, this is a year-long series of exhibitions, education activities and public programmes that have raised awareness about mental health. For more information on MENTAL: Colours of Wellbeing, please visit https://www.marinabaysands.com/museum/exhibitions/mental.html
Images credit to ArtScience Museum