Mention Menya Kokoro, you may have heard of this Japanese restaurant. It is one of Tokyo's hottest Maze-Soba (Japanese dry ramen) restaurant chains with long snaking queues, has launched piping hot new soup and noodle dishes including a Kids Meal! 
Since its establishment in 2014, Menya Kokoro has opened 27 outlets worldwide in Japan, Indonesia, Spain, Thailand and Vancouver within a span of just 4 years!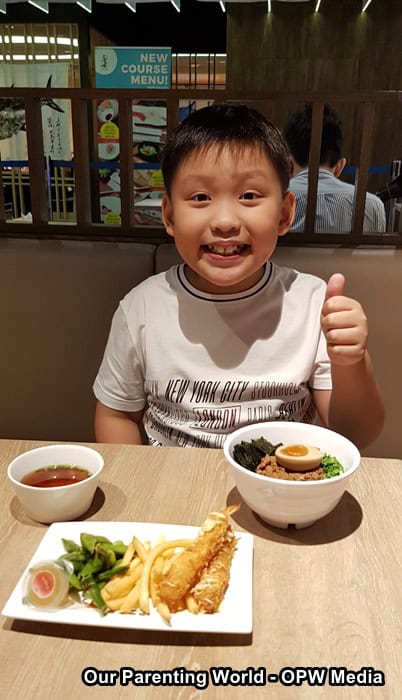 Now kids below 12 years old can enjoy Menya Kokoro's newly launched Kids Meal that comes in child-sized servings of Maze-soba or Maze-don, together with a colourful medley of edamame, tempura prawns, and fries with a small dessert.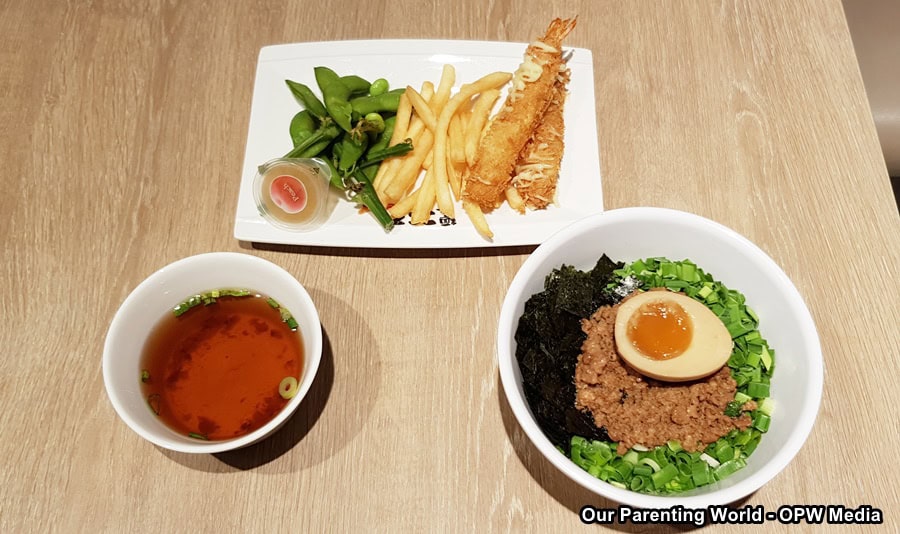 Kids' Meal is available at $9.80 and kids will be able to enjoy a smaller portion and non-spicy dish of the favourite original Tokyo Maze-Soba.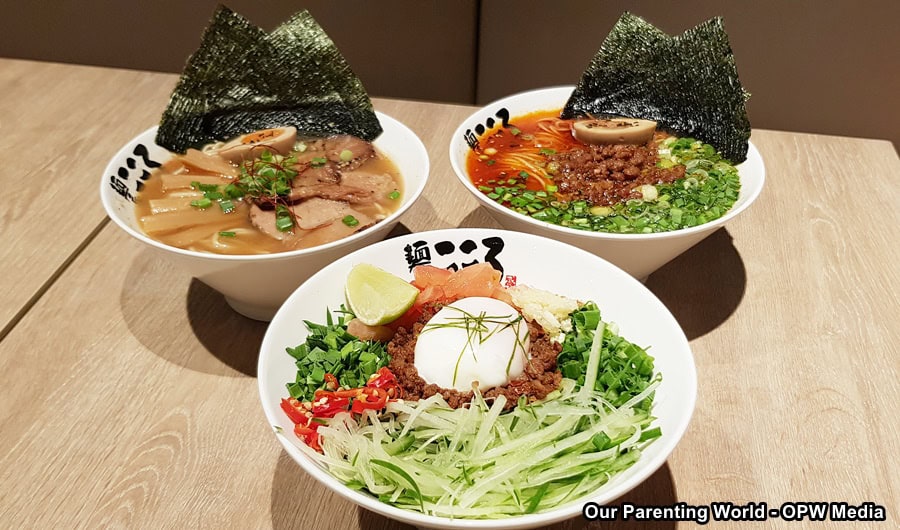 Parents and adults can look forward to indulge in hot new offerings with new soup bases while kids are enjoying their new kids meal such as red or clear Kokoro soba/ramen soup, nourishing chicken soup base that is boiled for hours, then topped with tender char siu slices, bamboo shoots, flowy ramen egg, spring onions and chives.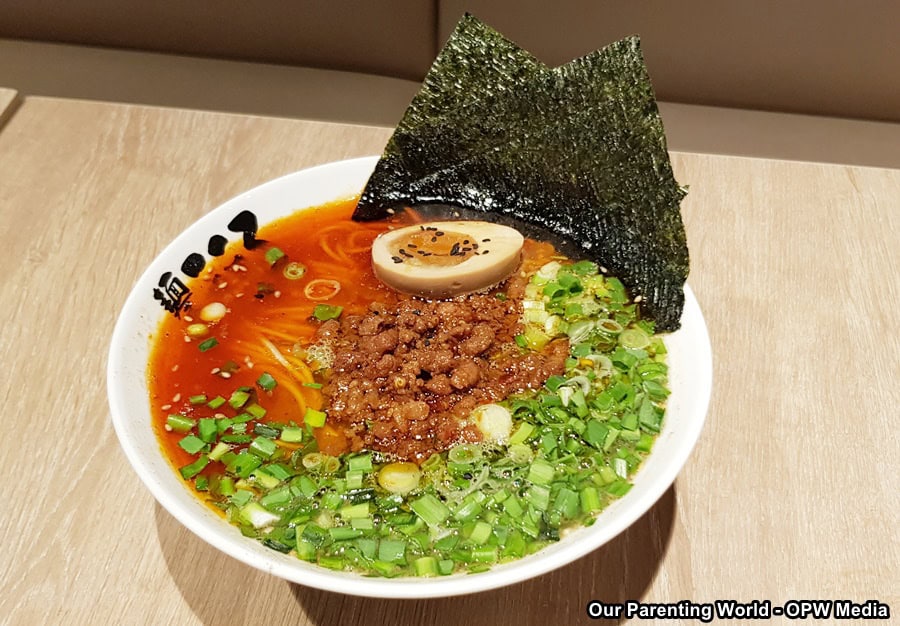 The Red Kokoro Ramen Soup comes with a choice of ramen/soba at $13.80 consisting of fiery, flavourful broth from the Kokoro signature minced meat sauce that is specially slow-cooked, Japanese style with a secret recipe. This spicy soup is made from a delicious chicken soup base completed with your choice of ramen or soba, and topped with a runny golden lava egg, seaweed and spring onion.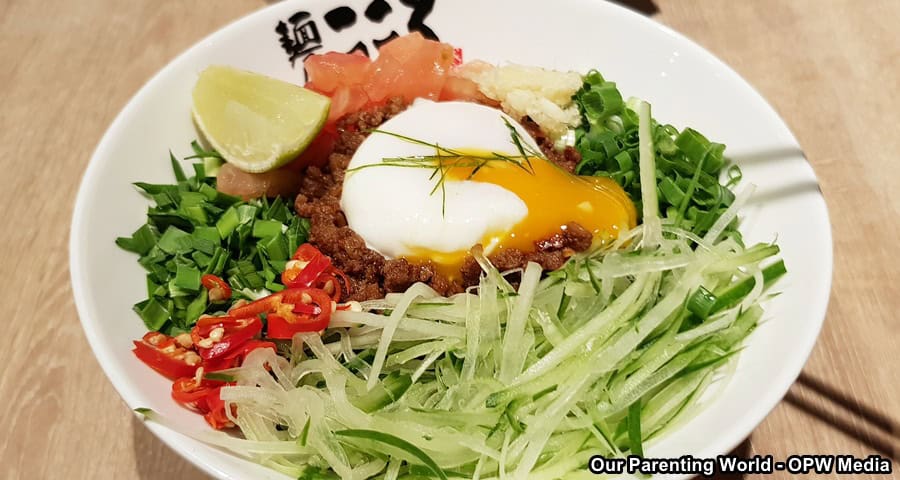 Look out for the new Thai-Japanese fusion Maze-Shoba, the springy soba noodles in the Tom Yum Maze-Soba at $13.80 is made flavourful from the tom yam sauce that is specially made in-house then generously topped with chives, spring onion, tomato, cucumber, Kokoro's signature minced meat sauce, lime leaf, and lemon grass.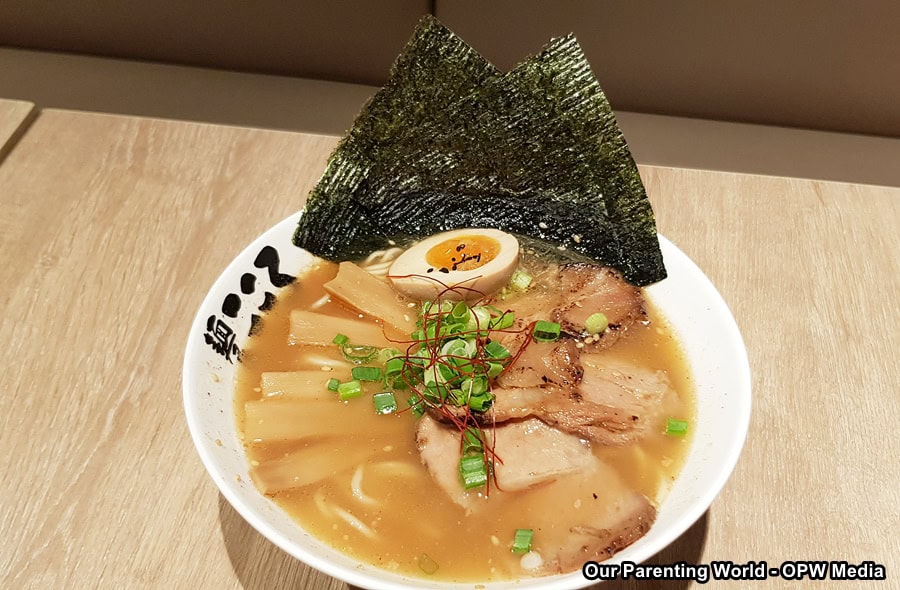 If you can't take spicy food, fret not, you can enjoy the Clear Kokoro Soba/Ramen Soup with a choice of ramen/soba at $13.80 that comes with delectable nourishing chicken soup base that has been broiled for hours and topped with tender char siu slices, bamboo shoots, flowy ramen egg, seaweed, spring onions and chives. 
We always enjoy tucking into a hot, piping yummy bowl of soba or ramen and the new offerings from Menya Kokoro are simply heavenly! The soup is rich and flavourful coupled with deliciously springy soba/ramen that gives a great mouthfeel.
The Singapore store is helmed by founder and award-winning Chef Takuma Ishikawa who has 13 years of culinary experience, trained under the original masters and creators of Maze-Soba.
There is something for everyone at Menya Kokoro, bring your whole family to try out its new hot soup creations, kids menu and Maze Soba from Menya Kokoro's latest Singapore outpost at Suntec City! 
Menya Kokoro
Address: 3 Temasek Boulevard # 03-313 Suntec City Mall Singapore 038983
Tel: +65 6235 3386
Opening Hours: 11am – 10pm (Mon – Sun)
Facebook: https://www.facebook.com/menyakokorosg/