Merry Fishmas is back! Celebrate Christmas and explore the wonders of underwater world at S.E.A Aquarium. Children, collect your activity trail sheet next to the entrance under the manta poster where you will embark on a fun and educational journey to learn more about the different marine animals.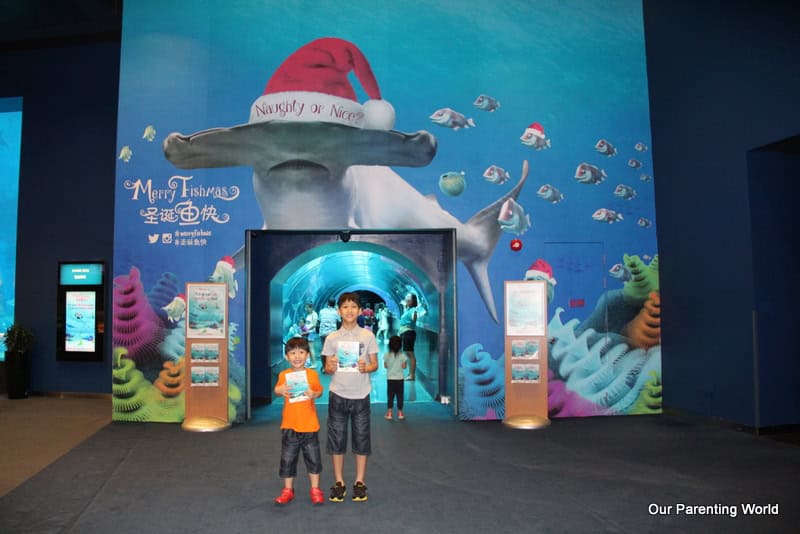 The Merry Fishmas activity trail features 12 questions and each question is related to a fish. The sheet features 12 fishes from the 12 Days of Fishmas song also known as "Christmas fish" for short. It is a song adapted from the 12 Days of Christmas song. Instead of "my true love", it's diving Santa who's giving the presents.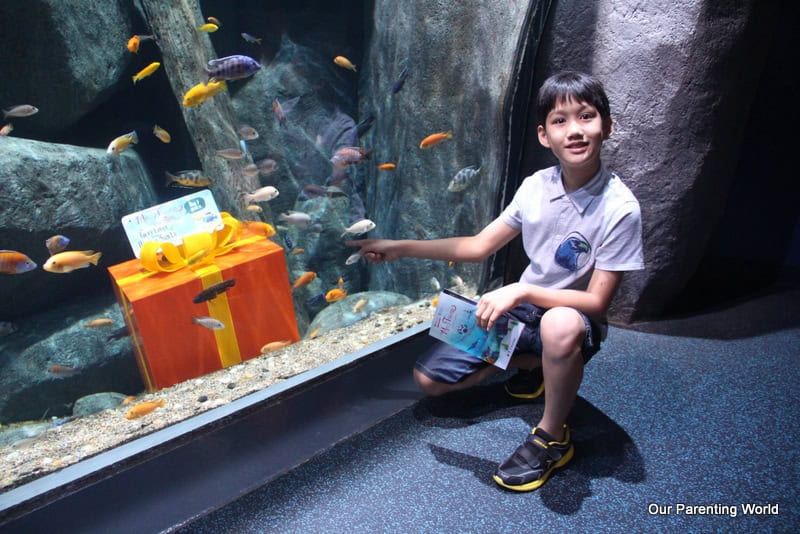 Explore around S.E.A Aquarium and at the same time, keep a look out for the presents left underwater by the diving Santa. At where each present is located, you will find a panel that will give you a hint. Using the hint provided, you will be able to solve the question, scratch the correct answer on the activity sheet.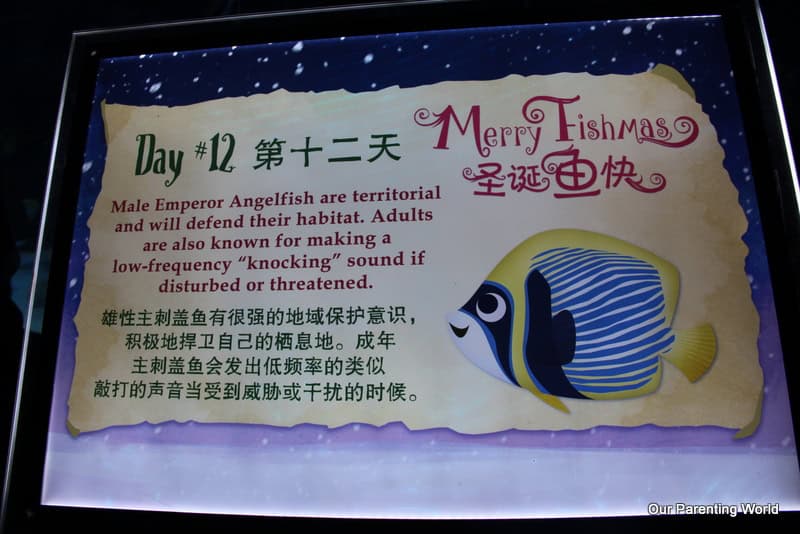 Once you have reached the 12th day, you will complete the activity sheet. Collect all the correct answers for the 12 days, you get to receive a prize!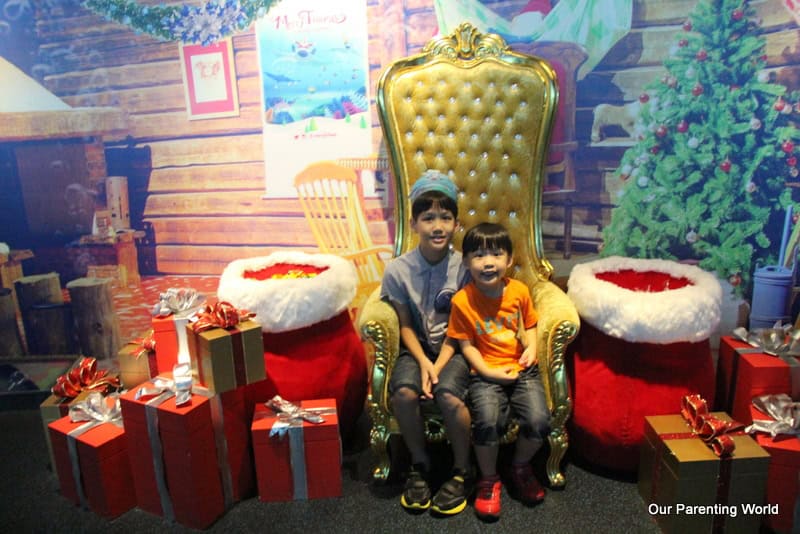 Yay! We have completed our activities. 
Hand your activity trail sheet to the friendly S.E.A. Aquarium staff for your prize before the exit of the Aquarium.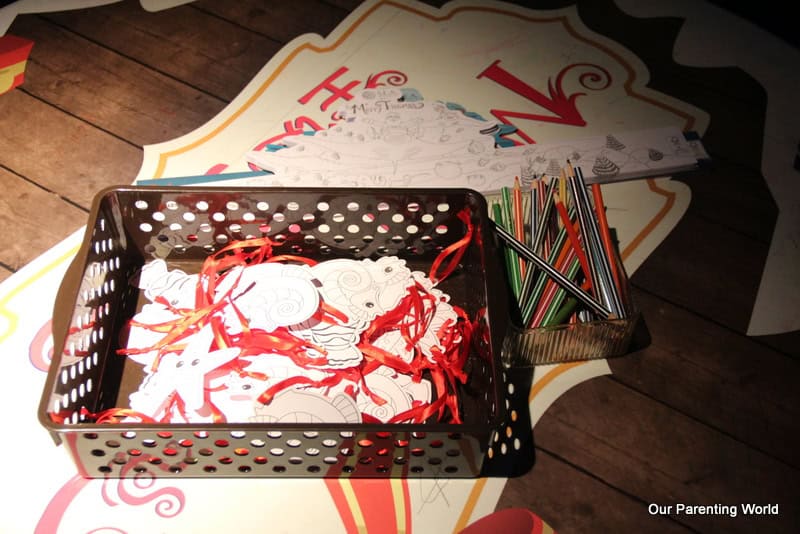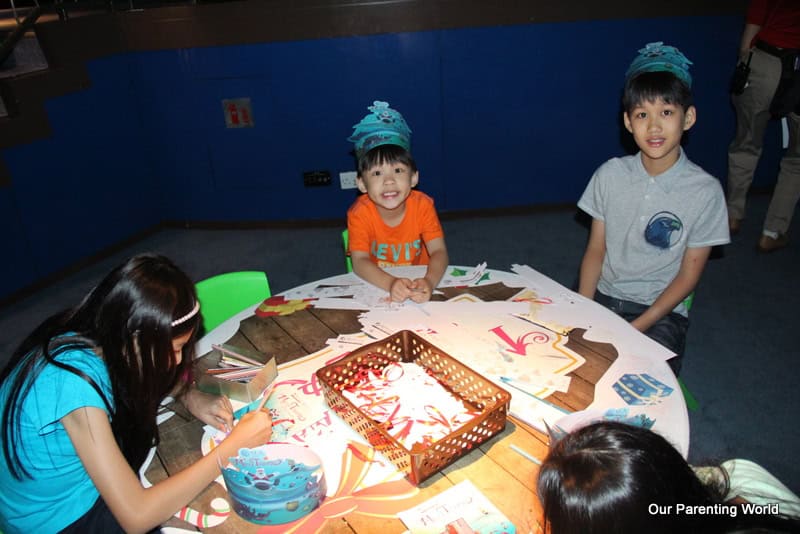 There is an art and craft area with paper and colour pens provided for children to work on making a wish at the Wishing Tree. Children get to exercise their creativity in colouring and writing down their wishes. After completion, children will hang their wish on the Wishing Tree, wait for the good news and may your wishes come true! 
Make a wish at the Wishing Tree
Venue: Ocean Dome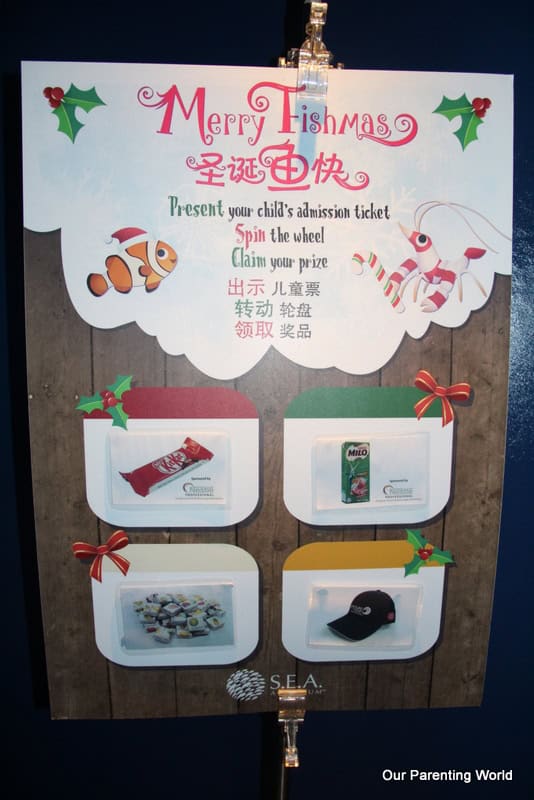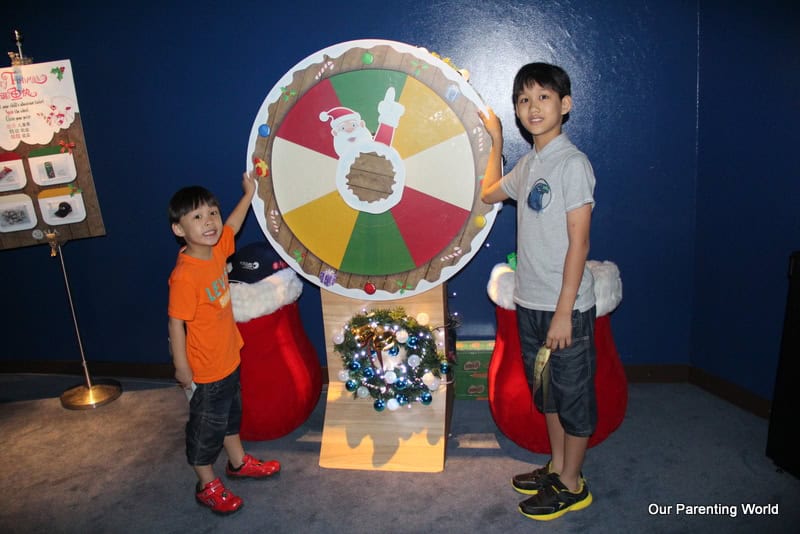 At the sure-win Fishmas lucky spin, children will be delighted to know that each child will get a chance of spinning the wheel for prizes. This is limited to one spin per child. 
Sure-win lucky spin
Venue: Ocean Dome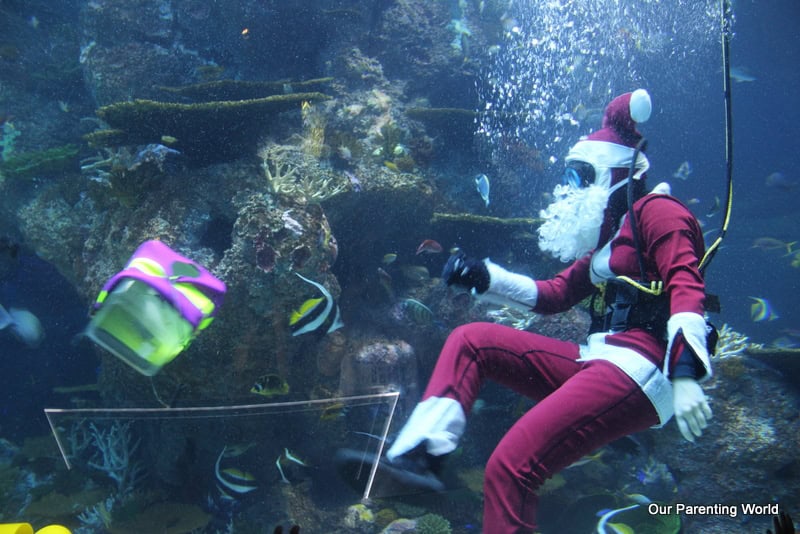 Get your cameras ready to catch Santa Claus and his elf going underwater to deliver presents to the fishes. 
Fishmas with diving Santa and Elf
Everyday during the Merry Fishmas programme:
11.00am: Coral Garden
11.30am: Shipwreck Habitat
1.00pm: Open Ocean Habitat
4.30pm: Shipwreck Habitat
Additional dives from 19 to 27 December at 3.00pm at Open Ocean Habitat.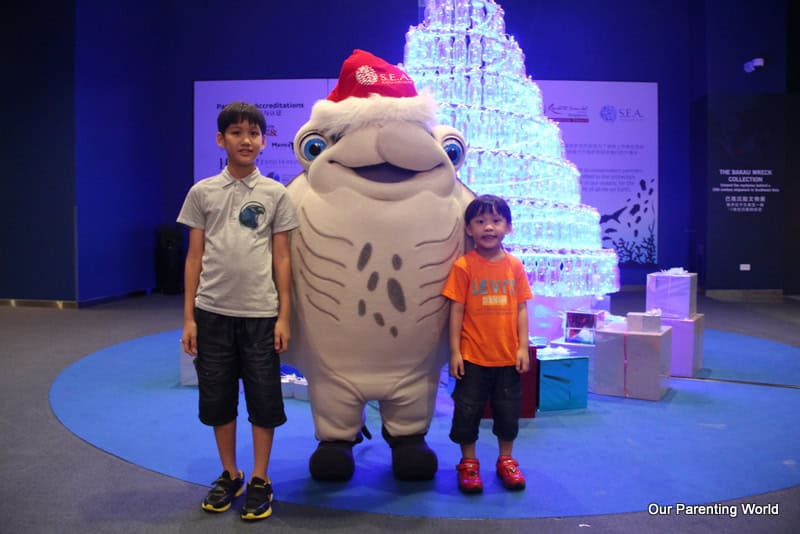 S.E.A. Aquarium's manta mascot will be appearing every day at 2.45pm and 3.45pm in festive attire at the recycling Christmas tree. Catch hold of the loveable mascot and take photos with him. Be in awe of the recycling Christmas tree which is made of the plastic bottles collected at Resorts World Sentosa to underline the importance of the message of recycling to save our environment in this festive season. 
Meet S.E.A. Aquarium's manta mascot
Venue: Opposite Shark Seas Habitat
Time: 2:45pm & 3:45pm
Other activities happening at Merry Fishmas at S.E.A. Aquarium include:
Catch Santa at his Underwater Workshop
Everyone's favourite Santa Claus will be going around the aquarium spreading well wishes. Be sure to catch him.
Venue: After Discovery Touch Pool
Time: 2:00pm & 3:15pm
Christmas caroling
What is Christmas without Christmas carols? Bask in the festive atmosphere with a medley of timeless carols brought to you by a special group of carolers.
Date: 24 – 26 December
Venue: Ocean Dome
Time: 1:30pm & 2:10pm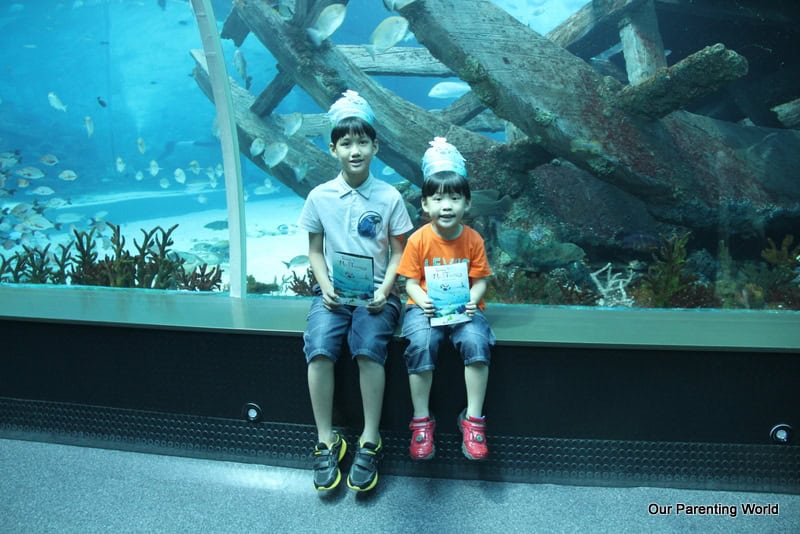 Visit Merry Fishmas at S.E.A. Aquarium and celebrate Christmas with your family and friends immersing in the beauty of underwater world in this joyous festive season. 
Merry Fishmas at S.E.A. Aquarium
1 December 2015 – 3 January 2016 
S.E.A. Aquarium is located in Resorts World Sentosa, within Sentosa Island. Guests visiting S.E.A. Aquarium may enter the attraction through the entrance of The Maritime Experiential Museum.
Please click HERE for more details, ticketing, timing and other information.