This coming National Day, Millenia Walk celebrates Singapore's 54th birthday by coming up with a market fair to enable tenants and vendors to showcase their celebratory offerings with exciting offers and activities from now till 18 August 2019!
Shoppers can look forward to a curation of local delights and surprises from homegrown brands spanning from dining, fashion to craft. Our team attended the media mall tour where we were introduced to an exciting curated retail experience in celebration of National Day! Here's some of the highlights that you can expect when you shop at Millenia Walk during this special occasion.
F&B Offerings – New menu items as follows: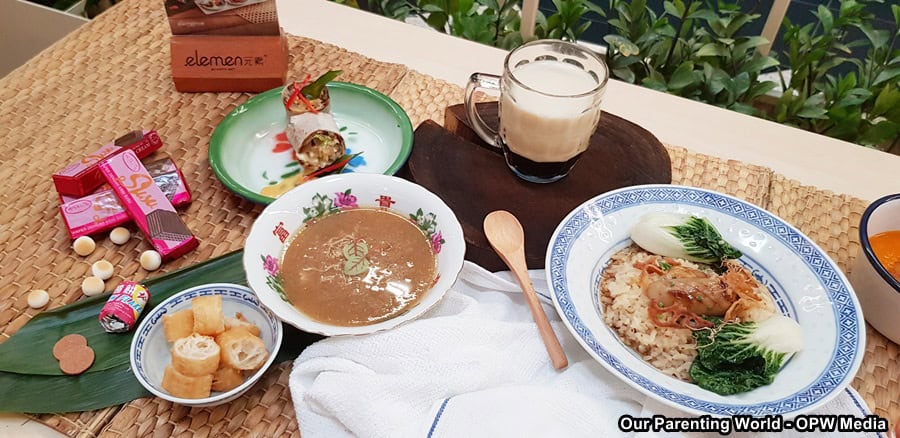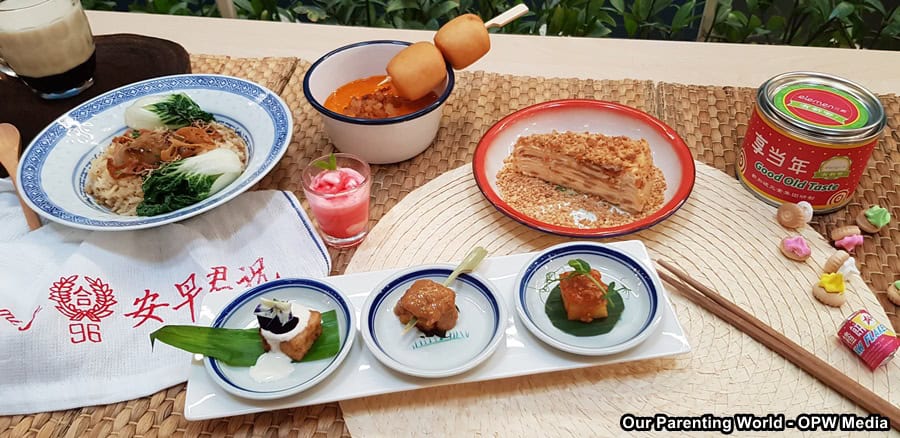 Elmen – Local-licious 8-course menu at $38.80
Elemen restaurants offer a pleasant dining experience and its brand motto "Love Self, Love Earth" explains its focus of serving healthy and natural food, without compromising the sustainability of the environment. It provides wholesome meatless recipes and use of natural ingredients focusing on customers' well-being. 
New offering:
To celebrate Singapore Bicentennial – Elemen is proud to present its specially curated Local-licious menu with 8 courses ($38.80) showcasing a taste of yesteryear 200. Transforming classic hawker staples and beloved Singaporean dishes through bold creation and modern cooking techniques.
Promotion:
For every Local-licious set ordered, receive a can of Good Old Taste Singapore snacks. Available while stocks last!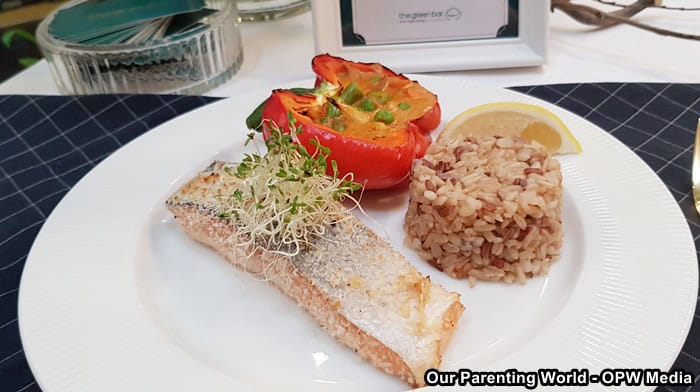 The Green Bar – Baked Norwegian Salmon at $18.90 
The Green Bar features mouth-watering gourmet salad and superfood recipes.  
New offering:
Delicious Baked Norwegian Salmon ($18.90) lightly coated with coconut crust, paired perfectly with roasted red bell peppers stuffed with a local hint of vegetable coconut curry. Served with healthy brown rice on the side. 
Promotion:
Create your own Superfood at $9.90 (U.P. $11.90).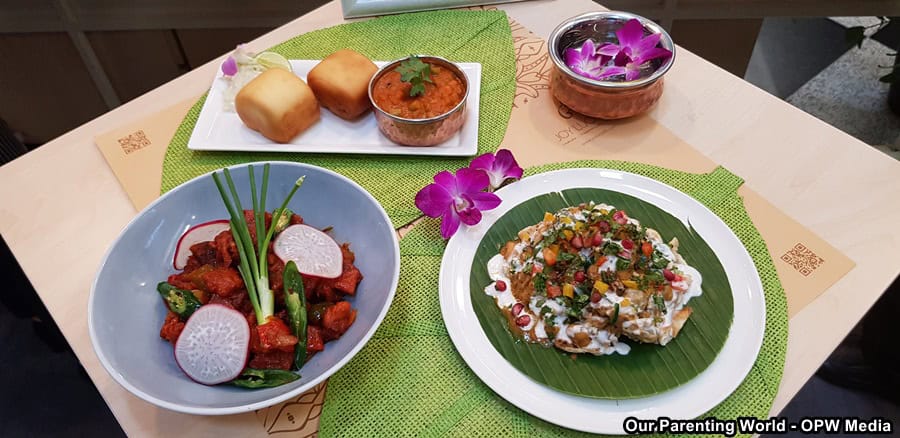 Joy Luck 65 – Mantou Bhaji ($7.50), Plantain Samosa ($8.50) and Idly Manchurian ($10.50)
Joy Luck 65 offers wholesome dishes that is full of nutritional goodness!
New offerings:
▪ Mantou Bhaji ($7.50) with mildly spiced mixed vegetables curry served with fried Chinese "bread pillow". 
▪ Plantain (Banana) Samosa ($8.50) with crispy samosa with special cooked banana filling, served with tamarind chutney.
▪ Idly Manchurian ($10.50) with cubes of idly (Indian-style steamed rice cakes) dipped in spicy flour batter, fried in a Chinese-style sweet and sour sauce.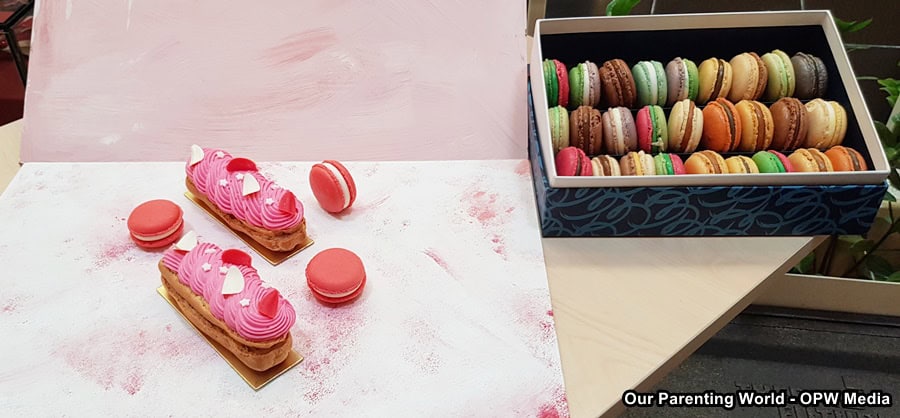 Patisserie G – Bandung Éclair ($9.50) and exclusive flavours macarons ($3.00 each)
Patisserie G presents Chef Gwen Lim's vision of French pastry and baked goods made using only the best quality ingredients.
New offerings:
▪ Bandung Éclair ($9.50) with crunchy Ruby chocolate pearls, Bandung pastry cream in lime, choux pastry.
▪ Exclusive Flavours Macarons ($3.00 each).
During the mall tour, we visited the following interesting stores like Love In A Bottle, Hyggerium and Commune Lifestyle & Café.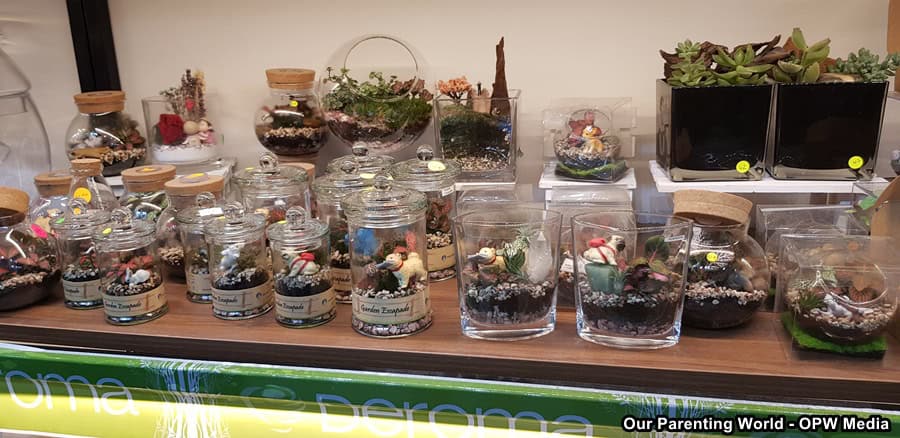 Love In A Bottle
Love In A Bottle specialises in indoor plants and associated decoration items, lifestyle decorative ornaments, and gifts. It offers a wide variety of ready made terrariums and miniature table gardens and provides customisation and individual/corporate workshop at the store.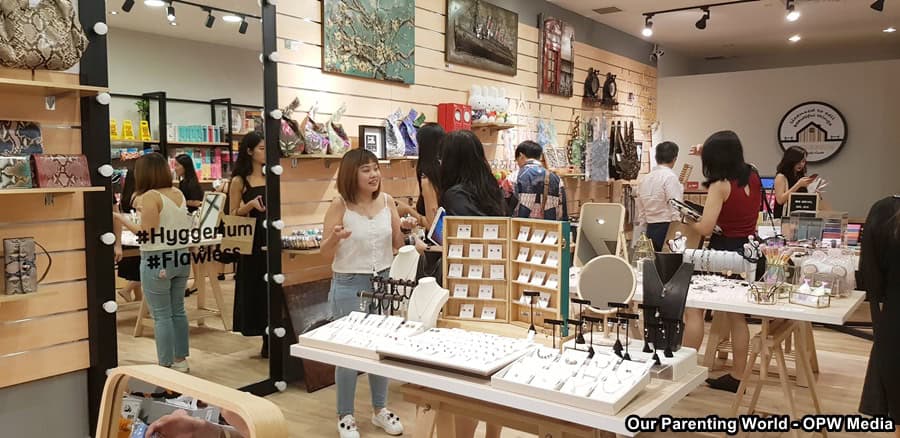 Hyggerium
Hyggerium is pronounced as (hoo-guh-rium) meaning "cozy place" , the store offers beautiful home decor products, unique local designs things and creative gifts. 
Promotion:
Up to 20% off on selected items.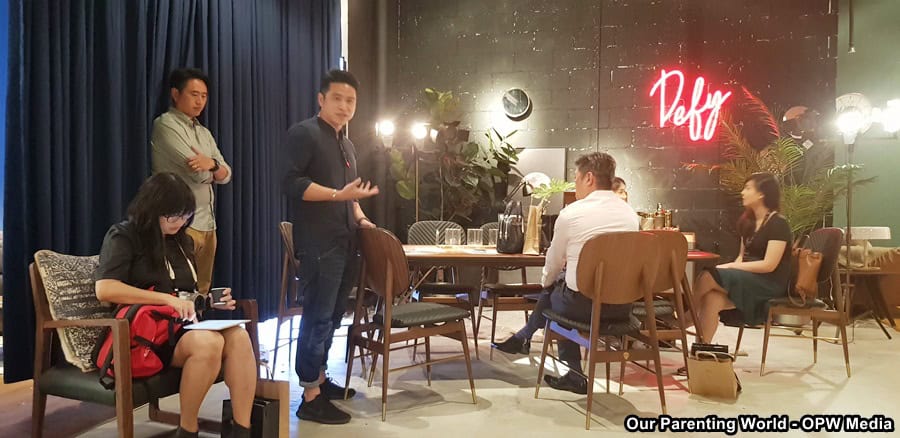 Commune Lifestyle – New Volta Collection ($499.00 – $3,999.00) 
If you are looking for furniture and or to decorate your home visit Commune Lifestyle, a homegrown furniture design and lifestyle company that produces quality furniture. It is a strong advocate in promoting sustainability using ecoconscious timber imported from sustainable sources in USA, Asia and Europe, and environmental-friendly lacquers and coatings with low lead content.
New Offering:
Commune presents Volta Furniture Collection that mixes rebellion with elegance, and downtown cool with uptown class combing rustic, down-to-earth walnut with elegant leather finishes and elements for a surprisingly garage-chic look. It proves that even the most industrial of looks can be refined.
Promotion:
▪ Spend $2,000 nett and redeem either 1 by cast suede leather stool. worth $219 or 1 set of small, medium and large serving boards worth almost $200.
▪ Spend $4,000 nett and redeem 1 Crimson end table worth $329 or Dualtone end table worth $419.
▪ Spend $6,000 nett and redeem 1 Weiland mirror worth $529.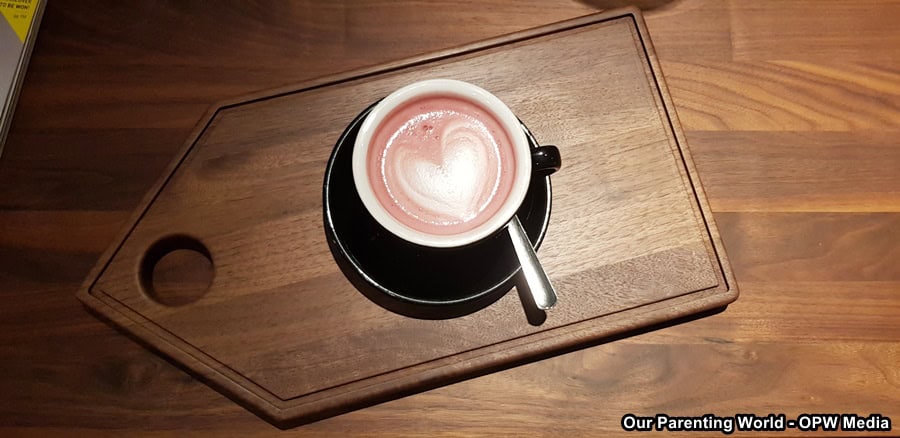 Commune  Café – Red Velvet Latte ($6.00 for hot and $7.00 cold)
Commune Lifestyle features a in house cafe called Commune Café. If you are a coffee lover, do try its deliciously smooth Red Velvet Latte.
New offering:
Sink into the velvety smoothness of its Red Velvet Latte ($6.00 for hot and $7.00 for cold) that is rich in texture. Available with coffee or without, indulge your taste buds in the decadent taste of chocolate with gentle hints of vanilla.
In addition, we attended the appreciation workshops where we were introduced to The Dark Gallery and The Whiskey Distillery as follows: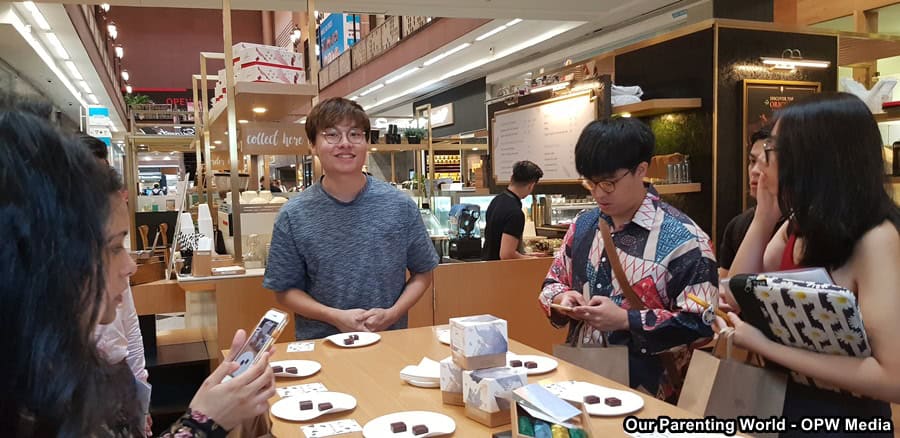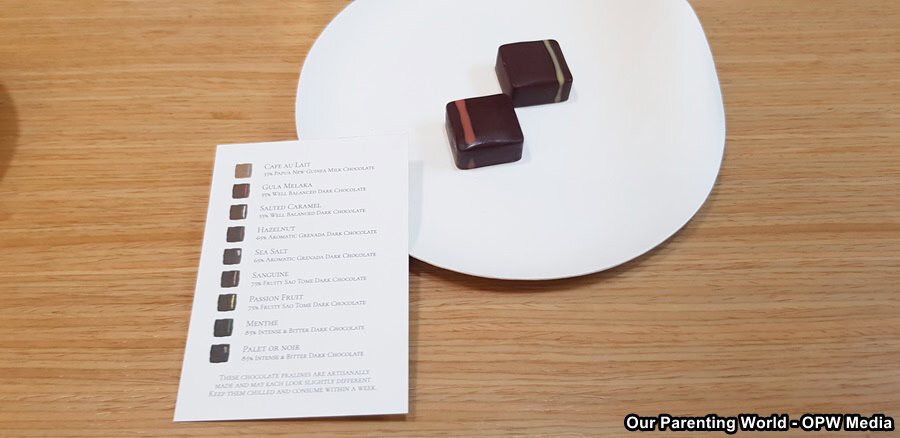 The Dark Gallery – Artisanal pralines made with cocoa from Sao Tome, Africa
Chocolate lovers will be delighted to indulge with chocolates at The Dark Gallery. Enjoy and discover a wide range of delectable chocolate treats and you are able to choose your preferred flavour based on your chocolate preferences with Chocotone Pralines in 9 flavours of 5 different cacao percentages.
Promotion:
Receive a free tote bag with minimum spend of $30.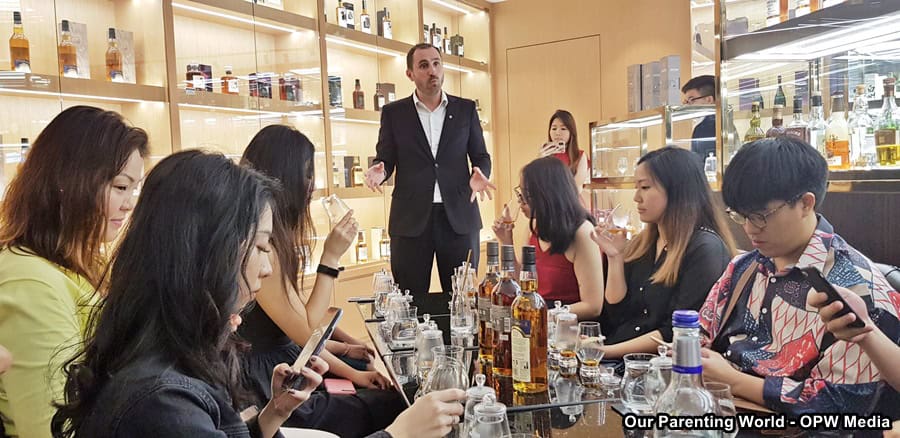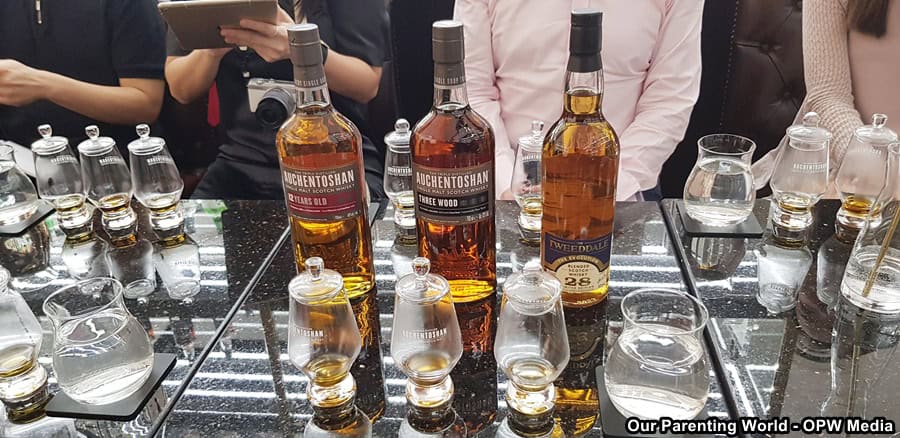 The Whiskey Distillery –  Auchentoshan 12-year-old, Auchentoshan Three Wood and Limited-edition Tweeddale 28-year-old
If you enjoy whiskey, you must visit The Whiskey Distillery. This is the only true whisky focused specialist in Singapore and the only place where you can find some of the world's rarest and finest whiskies for sale.
It offers specialized tasting sessions, private events and its whisky ambassadors will enthusiastically their passion for this beautiful liquid also referred to as liquid gold at the store. 
Promotion:
Receive a complimentary copita glass (worth $25) with every purchase of Auchentoshan 21-Year-Old whisky.
Come and visit Millenia Walk, there is something for everyone! Celebrate Singapore's birthday with a wide variety of celebratory offerings and showcasing fabulous deals from local retailers. Happy Shopping! 
For more information and a full list of retailers in Millenia Walk, please visit http://www.milleniawalk.com/shops. 
Website: http://www.milleniawalk.com/
Facebook: https://www.facebook.com/milleniawalkofficial/
Instagram: @milleniawalk
Official Hashtag: #MilleniaWalk #MWLovesLocal