Mister Maker and The Shapes are finally here in Singapore!
Earlier Our Parenting World team had the opportunity to interview Mister Maker, himself, and you can read all about the interview at this LINK.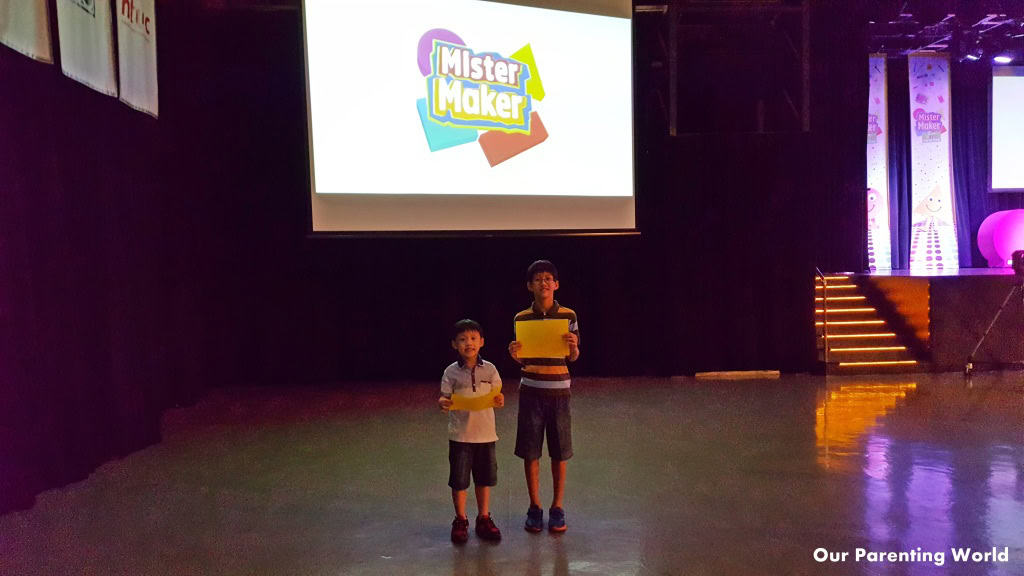 Colourful papers are provided at the venue, let's make some shapes with Mister Maker!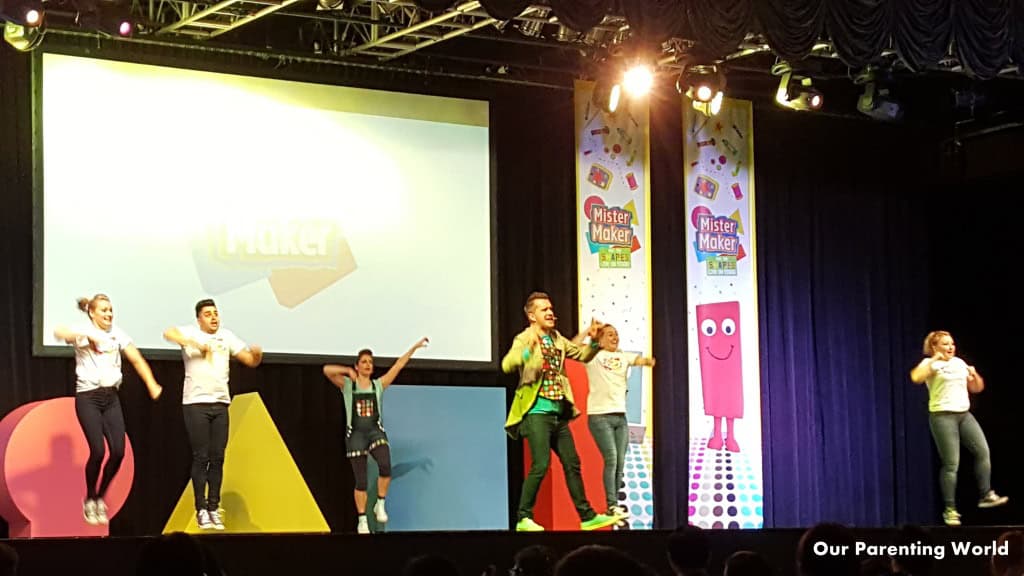 This is a fun and lively show, full of energetic dance routines especially for young children. From the name, Mister Maker, you can probably guess that he can make stuff. True enough, that is the highlight of the first part of his performance on stage, making all kinds of items even in just one minute. He demonstrated how one could use simple household stuff, papers and ropes to make handicrafts like decorative caps and elephant ears within a very short period of time. We are so amazed with his skills!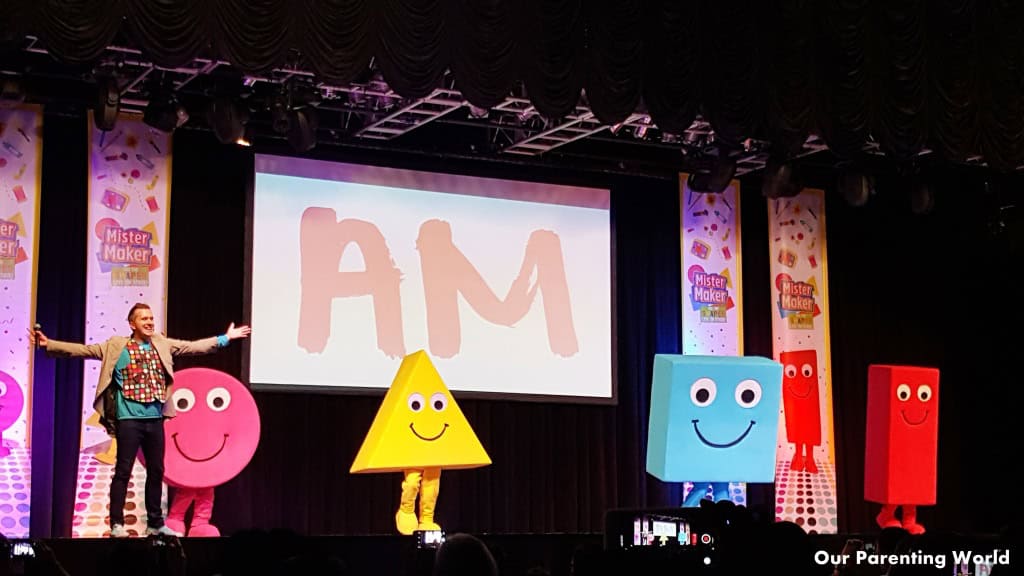 After a short interval for the second part of the show, joining Mister Maker on stage are the 4 shapes: Circle, Triangle, Square and Rectangle. This is a fun way to learn the different shapes for the children which is required in our school curriculum. If you have children in Primary 1, you will realise that the ability to recognise the different shapes is part of our Maths curriculum in school.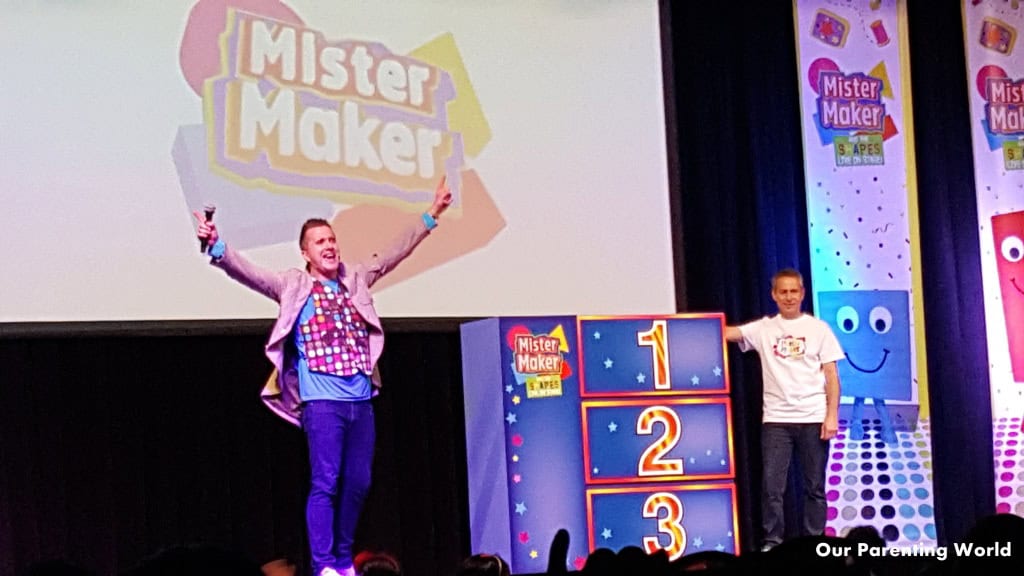 There are lots of interaction with the audience, parents and children are encouraged to sing and dance along making shapes in the air with Mister Maker and 'The Shapes'. In one segment of the show, parents and their children are invited on stage to take part in some of the activities all in the name of fun!
At the start of the event, parents and children are given a piece of colour paper each which they will take part in an interactive session during the show. Remember to pick up the colour papers when you are entering into the event hall. Our boys are so inspired to make some crafts after watching the show. 
Overall, the show is full of songs and dances that both parents and children enjoy singing and dancing together with Mister Maker and the Shapes. It is a highly engaging and entertaining show for everyone in the family! 
MISTER MAKER AND THE SHAPES LIVE ON STAGE!
For more information about the show and ticketing purchase, please go to this link at:
http://www.sistic.com.sg/events/mister0616
Event Date
Fri, 10 – Sun, 12 Jun 2016 
Fri: 6 pm
Sat: 12pm, 3pm & 5.30pm
Sun: 10.30am, 2pm & 5pm
Venue
D'Marquee, Downtown East
Ticket Pricing
(Excludes Booking Fee)
Standard: S$110, S$75, S$35