To celebrate the upcoming Year of the Pig, MoneyMax Jewellery has collaborated with Entertainment One to develop and launch the first and exclusive range of jewellery collection featuring the worldwide phenomenon, Peppa Pig and family! 
These jewellery collections and collectibles features Peppa's life and all that she loves. The collection includes charms, pendants, rings, earrings as well as collectible gold coins and bars that are available in both gold and white gold series. All these also come in delightful gift packaging inspired by the joyfulness of the Peppa Pig characters! Bestow good luck and blessings upon your family and loved ones this gifting season with this creative and sparkling jewellery collection.  
Peppa Pig and family in 916 Gold
These beloved Peppa Pig characters are masterfully crafted in 916 Gold that are available in charms, pendants and earrings with the iconic characters in Christmas and Chinese New Year outfits engaging in various activities and with their favourite toys: Teddy and Mr. Dinosaur.
All pieces are hand-painted in bright and shiny enamel to bring the characters to life. These jewellery are suitable for everyone whether you are an adult or child, you are able to mix and match them to suit your mood, personality and style! 
Peppa Pig and family in Sparkly Diamond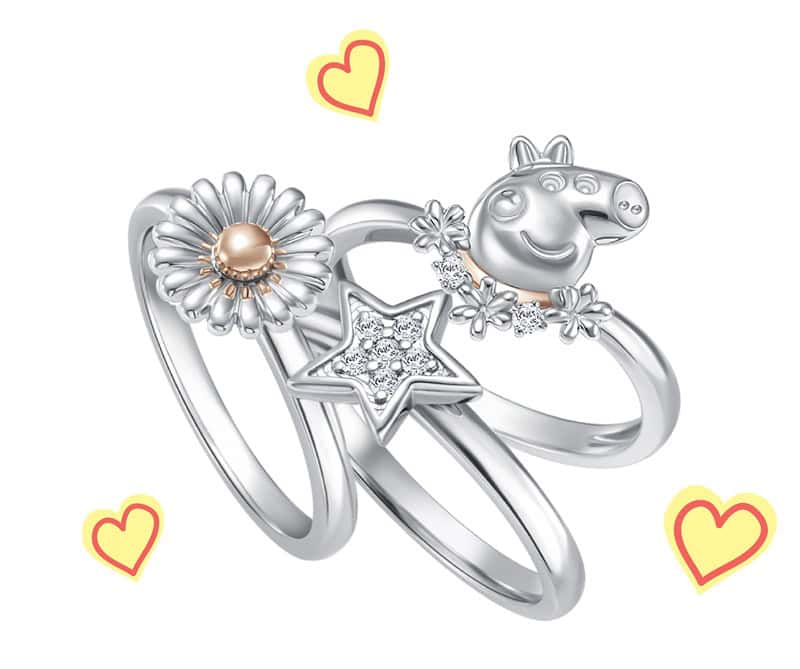 If you like diamonds, you can get your hands on the Peppa Pig jewellery pieces set in beautiful white gold and sparkling diamonds. Exercise your creativity and stack your Peppa intricate diamond rings for a signature look which you can wear it for day to day use or add a touch of sparkle to your outfit for festive parties. 
Gifting gold collectibles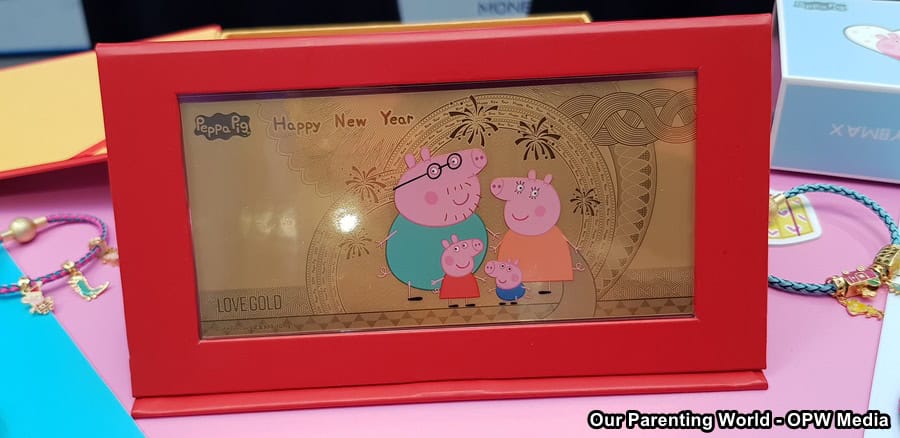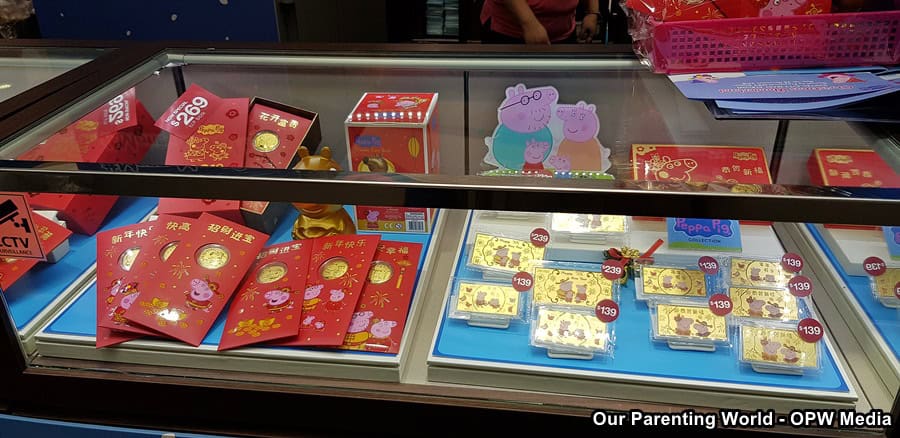 These collection are exclusively designed and crafted in 999 Pure Gold to symbolise good luck and blessing available in gold coins, gold bars and collectibles that are suitable and a perfect gift for anyone to celebrate the festive seasons. 
Elim Lau, Senior Marketing Manager of MoneyMax Jewellery, shared that "MoneyMax wanted to celebrate the joys of the festive season by designing a jewellery collection that holds the true meaning of the holidays – which is the importance of family and friends, a theme that is synonymous to the Peppa Pig series. We are very excited about sharing our vision this holiday season with those looking for meaningful gifts – we hope it symbolises the same message for them."
In addition, bring your family and friends and be one of the first to get your hands on these beautiful Peppa Pig pieces at the MoneyMax Peppa Pig Pop-up exhibition at Suntec City East Atrium (open space) from 19th to 25th November 2018, 1030am to 9pm.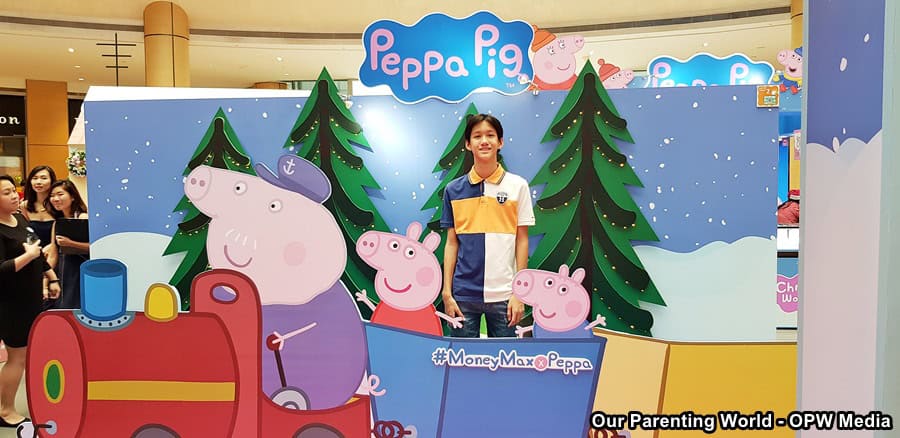 Here's what you can expect when you visit the MoneyMax Peppa Pig Pop-up exhibition at Suntec City East Atrium:
Capture some perfect Instagram moments with 3D Peppa Pig characters at the various photo points set up

Fun family games and rides for the children

Amazing bundle deals and gifts when you purchase at the Pop-up store

Live Peppa Pig performances and meet-and-greet sessions. Performance timings are 12.00pm, 3.00pm and 5.00pm on 24th and 25th November 2018 
The Peppa Pig Christmas, Chinese New Year and classic collections will be made available at all MoneyMax Boutiques from 26th November.
To find out more, please visit the following:
Website: https://loveluxury.moneymax.com.sg/peppa-suntec-event.html
Facebook: https://www.facebook.com/moneymaxsingapore/
Instagram: https://www.instagram.com/moneymaxsg/