In continuation of our earlier posts on iNbox, Our Parenting World, Di Di has been looking forward to the next iNbox by Smart Alley. Please click REVIEW 1 and REVIEW 2 to read about our earlier experiences working on iNbox. 
He is so happy when iNbox finally arrived and can't wait to start the activities.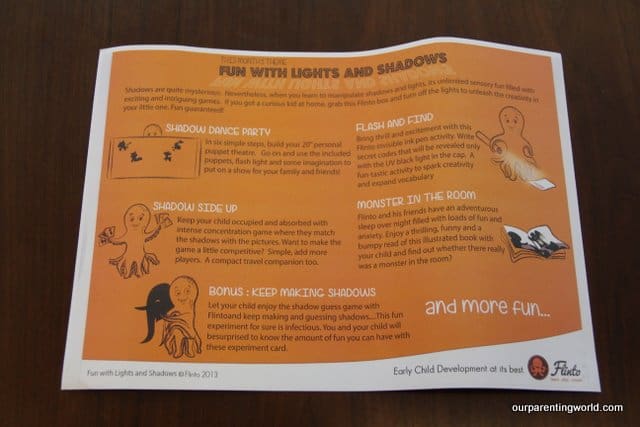 This month activity is on having fun with lights and shadows. That's so interesting, children can even get to do their own puppet show.
In this activity on explore, Flash and Find, children get to write secret codes with invisible ink and see it appear magically. Gor Gor and Di Di watched a lot of detective movies and they find it so cool to be able to use the invisible ink and write secret messages to each other just like the secret agents in the movies. 
Di Di loves to read and he is always looking forward to the colourful and interesting storybook in iNbox's reading activity. This month iNbox, the story is about Monster in the Room. Does a monster luck in your room in darkness? Read on, Di Di has no fear of monsters after reading this book. He finds the monsters adorable!
In this activity on play on Shadow Side Up, children get to match the characters with their shadows. It is an activity that the whole family can play and take part in.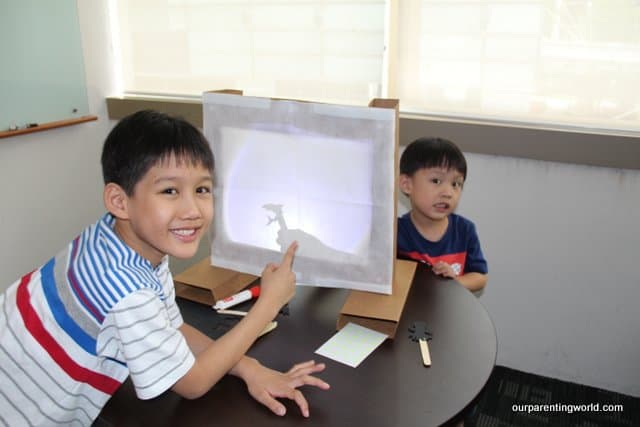 In this activity on create on Shadow Dance Party, the boys are so thrilled that they can do their own show. They spend many fun hours working on their props to create their own animation show and invite us to the show. 

About iNbox, it follows a curriculum that develops a child's holistic learning which includes parental involvement and hands on learning. Every month your child will receive the box with a new theme and that is delivered right to your door step or choice location. It is suitable for children age 3 to 7 years old and your children can do this on their own with some supervision from the parents.
It is the most complete educational subscription box aims to teach and impart values and skills to your child in the way that he/she can learn in the fun way at an affordable monthly subscription. 
Please click HERE to find out about its affordable monthly subscription and promotion.
Full Disclosure: We were given a iNbox for review, all opinion and happy experiences are ours.