Craving for delicious ribs?
Fans of ribs will be delighted to know that Morganfield's – home of the best ribs in town is bringing the joy of American barbecue ribs to all the ribs lovers in Singapore this July in honor of America's Independence Day. 
Morganfield's has created two new barbecue sauces that draw from America's deep barbecue tradition, exploring regional barbecue flavours and bringing to Singapore a whiskey based sauce from Tennessee and a golden mustard barbecue sauce from South Carolina.
Featuring barbecue sauces from the two great states of barbecue, Tennessee and South Carolina. Tennessee is home to Jack Daniel's, the famous whiskey distillers and its sauce will incorporate whiskey features in their regional style resulting in a dark and complex, savoury and sweet barbecue sauce that is perfect for barbecue pork ribs finished on the flame grill. Whereas for South Carolina, whole hog barbecue is king and their golden mustard based sauces have been fine tuned over the years to bring out the best in sweet juicy pork! 
Each of the state has its own unique traditions leading to two distinct styles of barbecue sauces in addition to Morganfield's five regular barbecue sauces. It is like going on a road trip around the United States of BBQ!
Our team absolutely love the 2 new sauces, the Tennessee sauce has an aromatic sweet and smoky whisky taste that is so flavourful. The golden South Carolina-style mustard sauce enhances the taste of the ribs and gives you a distinct kick from the mustard that can be addictive. The ribs are well grilled, the meat is very tender and juicy that falls off from the bone easily and melt in our mouths. Absolutely delicious!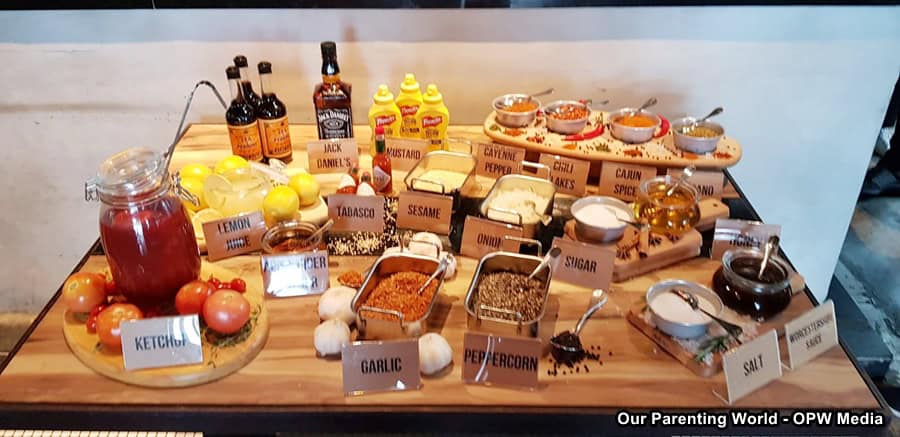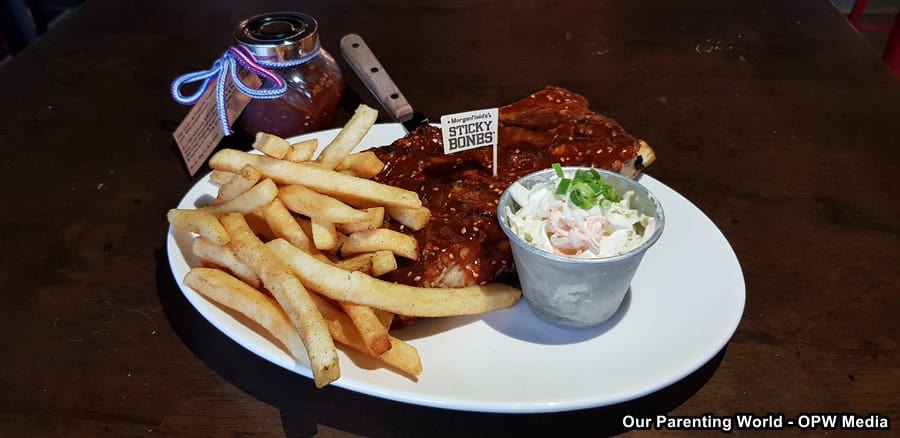 During the media tasting, our team get to create our very own sauce to go together with our ribs. It was fun selecting the sauces and tasting our own ribs. Thank you Morganfield's for the wonderful experiences! 
Come to Morganfield's and try out its new Tennessee Whiskey BBQ sauce and Carolina Gold Mustard BBQ sauce. The promotion is available for a limited time only from 1 July – 1 September. The two new Barbecue sauces are also available as part of the weekday Top Value Set Lunch promotion, that comes with a free soup and drink. Hurry! Make your reservation now and indulge yourself with the best barbecue ribs at Morganfield's, Home of the Best Ribs in Town!
To find out more about Morganfield's Singapore, promotions and store locations, please visit its website at https://morganfields.com.sg/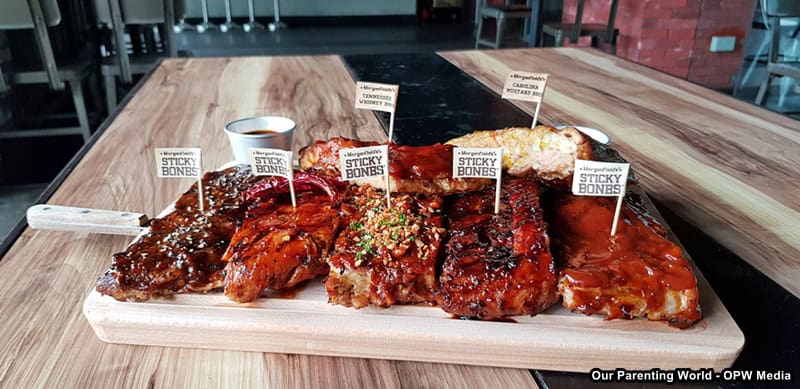 Good News! Giveaway Alert! 
Thanks to Morganfield's, we are giving away 1x Full Slab Tennessee Whiskey BBQ Sticky Bones and 1x Full Slab Carolina Mustard BBQ Sticky Bones to 2 lucky winners! Each winner will win 1 giveaway (Either Tennessee Whiskey BBQ or Carolina Mustard BBQ).
1st Winner will receive 1x Full Slab Tennessee Whiskey BBQ Sticky Bones worth $46.90
2nd Winner will receive 1x Full Slab Carolina Mustard BBQ Sticky Bones worth $46.90
Facebook and Instagram Contests:
Here's how to win the giveaway:
1) LIKE and FOLLOW Our Parenting World Facebook Page and Morganfield's Singapore Facebook Page 
2) LIKE, SHARE and TAG 5 friends or more to share this Facebook Giveaway Post
3) FOLLOW our Instagram at @opwmedia  and @morganfieldssingapore
*Please set your profile to PUBLIC so that we are able to verify your entry.
*Please also indicate your Instagram handle at the Facebook Comment Post and check that all the steps are entered correctly to be eligible for the giveaway.
Hurry, giveaway will close on 31 July at 23:59Hr. 
Thank you and Good Luck! 🙂
Giveaway is closed, winners have been announced and notified, for winners' announcement, please visit this LINK.