{Media Invite and Madagascar Live! Review}
I like to move it, move it
I like to move it, move it
I like to move it, move it
You like to move it …
Many of us are so familiar with "I Like To Move It" song and have watched the blockbuster animated film, Madagascar produced by DreamWorks Animation. We are so excited to know that one of the most well-loved movies, Madagascar has been brought to live on stage at MasterCard Theatres at Marina Bay Sands.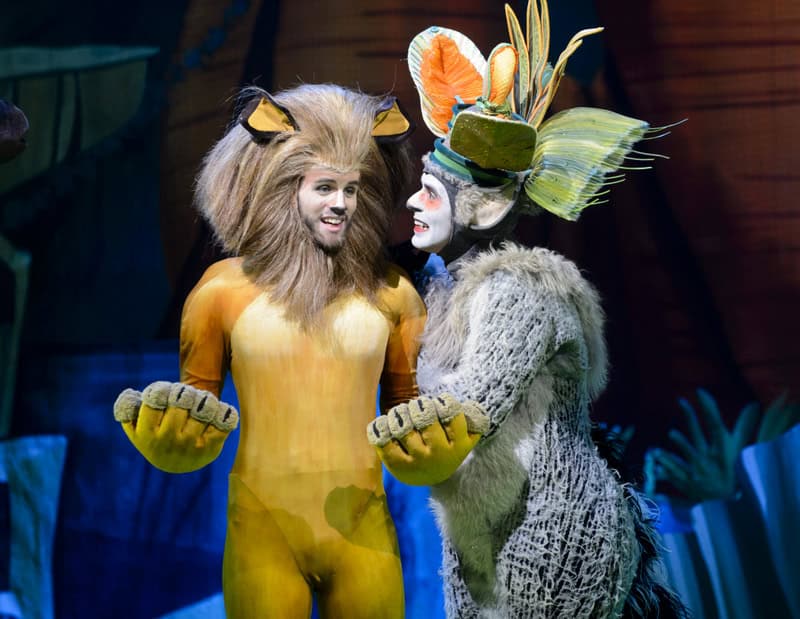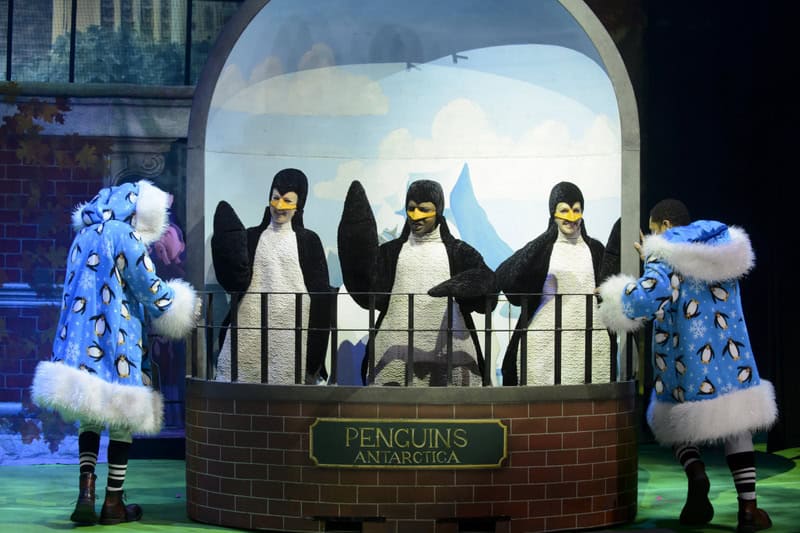 All the major characters of the animated film are present in this musical featuring Alex the Lion, Melman the Giraffe, Marty the Zebra and Gloria the Hippopotamus from New York's Central Park Zoo where they have lived blissfully till Marty decided to leave the zoo to see the world. Alex, Melman and Gloria left the zoo to look for Marty and all four of them ended up being shipped back to Africa unexpectedly. During the journey, the crates containing the four of them fell off the ship and they ended up at Madagascar.
Not forgetting the witty, lovable and plotting penguins, Skipper, Kowalski, Rico and Private, they have also escaped from the zoo and ended up at the same island, Madagascar.
We are very familiar with the cast having watched all the Madagascar's animated films, we are thrilled to see them coming to live with the cast impersonating the voices and actions of the characters in the original films. Audience are able to relate to the cast easily.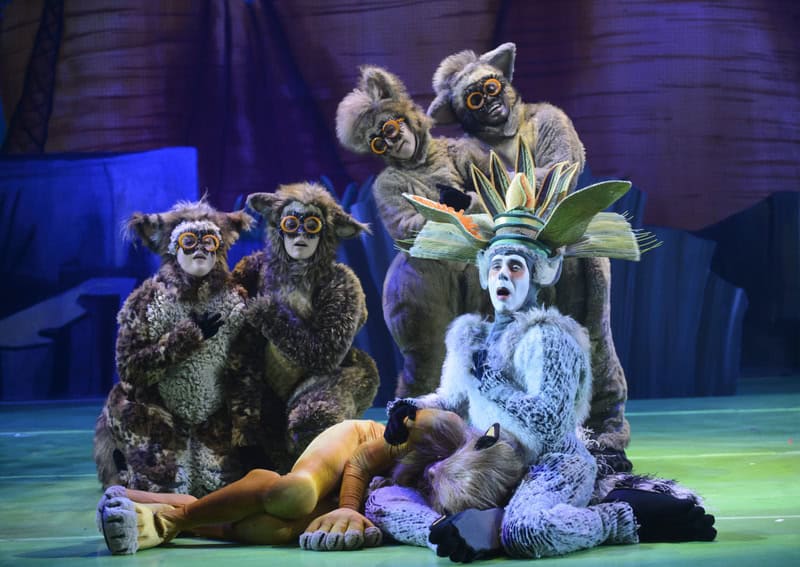 Madagascar Live! is a fun and colourful production with plenty of songs, dances, actions and laughs too. If you love the animated films, you will like this musical too. Look out for King Julien and his right-hand Lemur, Maurice who steal the limelight with their impressive singing and hilarious performances.
One of the best parts of the show definitely has to be when the cast sang the song "I Like To Move It" and it is a big hit with the audience, many of us got up on our feet and dance along with the cast. The kids were especially delighted when some of the cast came down from the stage to rapport and interact with them!
All the above images credited to Marina Bay Sands
This musical is suitable for audience of all ages especially if you are fans of the very popular blockbuster Madagascar's animated films. Don't miss it as it will be showing for a limited time only from now till this Sunday, 24 April 2016.
Additional Information:
Madagascar Live!
Event Date
Thursday, 21 – Sunday, 24 April 2016
Thursday & Friday: 6pm
Saturday & Sunday: 11am, 2.30pm & 6pm 
Language
English
Duration
Approximately 101 minutes
(including 20 minutes interval)
Venue
Grand Theatre, MasterCard Theatres at Marina Bay Sands
Ticket Pricing
(Excludes Booking Fee)
VIP Reserve : S$130
A Reserve : S$100
B Reserve : S$80
C Reserve : S$60
D Reserve : S$40
VIP Box (For 4 seats): S$520
Box Seats(For 4 seats): S$240 
Series Pass Saver
25% off standard tickets with Series Pass Saver
Save 25% when you buy tickets to more than one Base Entertainment family show. Saving is available for selected shows via Series Saver 
In Person At:                       
Marina Bay Sands Box Offices (Museum, Theatres, SkyPark, Retail Mall and Hotel Tower 1 Lobby)
For more information please log onto – www.MarinaBaySands.com
Phone: (65) 6688 8826
Please click HERE to find out more and book the tickets at Marina Bay Sands
Please click HERE to find out more and book for the tickets at Sistic