As a parent, I have discovered that one of the best tools of modern technology has to be the Internet. I think about my parents and the differences they had in raising me as opposed to how I utilize the Internet in my everyday life as a parent. When my child has a strange rash or a funny-sounding cough, the first place I go to is to the Internet. There is a wealth of information that helps me feel immediately more informed as a parent.
Another thing I absolutely LOVE is the ability to find whatever I might need for my family through online shopping. It is so easy to research a product these days; find out what other parents like, what works and what doesn't, where I can find items for the best price. I think about how different just this one task was for my parents when they raised me! Not only can I narrow down my search to find the product that will be exactly right for my child and I can have it delivered right to my front door (and if you are the parent of a small child, then you understand what a privilege this is!)
It's amazing to think of how much time I have saved by shopping online. Rather than bundle my young child up together with all the "millions of items" a young child may need when you leave home and drag him all over town to find the items I need. I am able to simply "click and ship". It is almost too easy!
One of the sites I absolutely love is Gobuylah.sg. This site has everything! Beauty and health products, electronics and computer equipment; even household items like cleaning products and small appliances. In addition, this comprehensive online shopping website also has products essential for Mom & Kids. I love the convenience of having such a wide variety of items all in one site. It's always my first stop when I am looking to purchase something on the Internet.
Gobuylah.sg has a great selection of items you will need as a parent (toys and books, car seats, carriers and strollers, diaper products, nursing aids, high chairs and walkers, clothing and bedding) . . . you name it and they probably have it! A great incentive is that they offer free shipping for orders over $49. You can even choose to pay by cash on delivery. That's not all, it has a "Personalized Order Schedules" that will help to ensure that I will get the products when I need it at the right time!
One of the biggest issues, for me, when shopping online is the price. Once I know which product I am interested in, then I will start to research on the prices available. Time and time again I have found the prices on Gobuylah.sg to be more than competitive. When you include the free shipping aspect, then you will find that their prices are really hard to beat. When time is a precious commodity, it's really good to know that I don't have to waste time price-checking every little item. I feel more confident now when I buy from this site because I have done enough research to know that I am getting a great deal.
As a parent, it is good to have these kind of "go-to" sites locked away in our "favorites". It just makes another task on the "to-do" list that is much easier to check off. It helps busy parents like me to save precious time and be more efficient.
The below are some of the merchants that you can find at Gobuylah.sg, for the full listing of merchants available, please go to Gobuylah.sg website to check it out. Happy Shopping!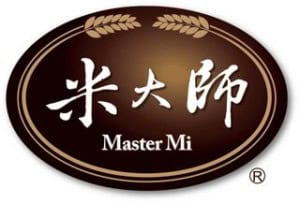 Full Disclaimer: We have been compensated for sharing our experience shopping on Gobuylah.sg. However, all opinion and views are entirely ours.