One of the highlights of National Day Parade (NDP) 2019 has to be the funpack. This year, the funpack that is designed in partnership with the Temasek Foundation features practical and reusable items to encourage more sustainable practices, it can also be used as a "Stay Prepared" Emergency Ready Bag.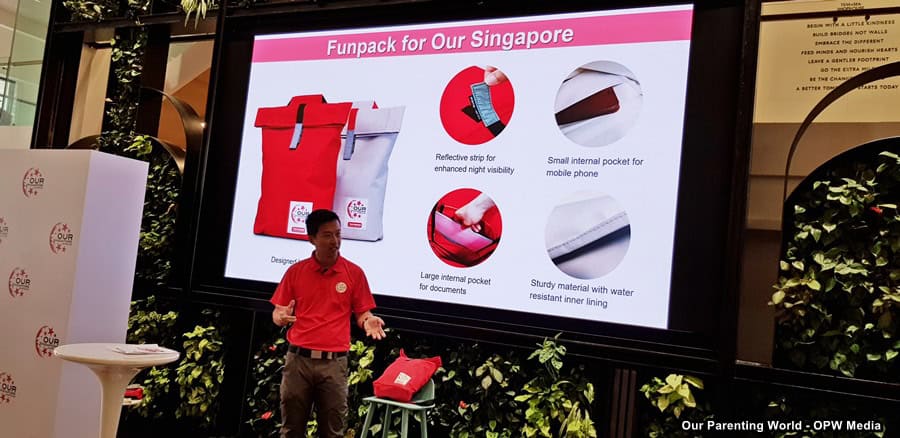 In order to encourage daily use of the funpack after NDP, the funpack comes with a reflective strip for enhanced night visibility, two internal pockets, and a water-resistant inner lining.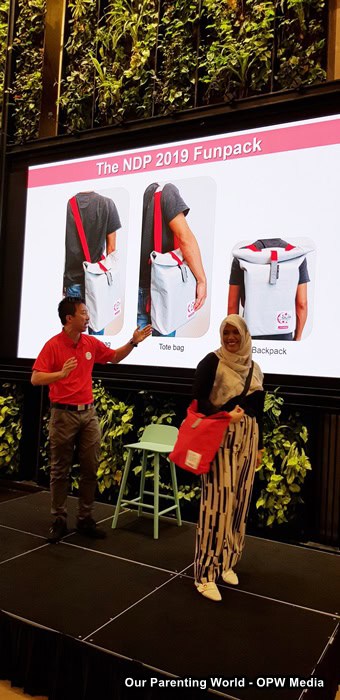 The funpack is versatile and enable you to carry it wherever you want to go.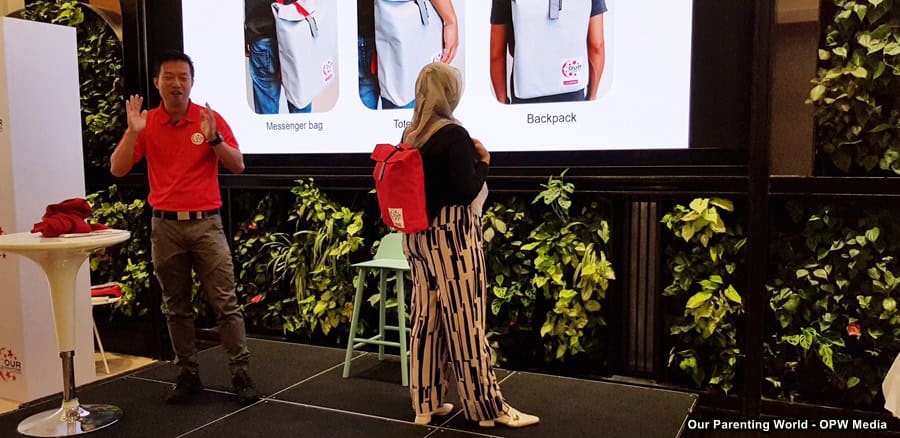 With its adjustable straps, you can carry it as a backpack or as a sling bag. 
This year, the funpack comes in two colour, red and white.
Each of the Funpack will include a 750ml sports water bottle designed with a hands-free spout, and reusable bamboo drinking straws that can be used as clappers during the NDP.
NDP Funpack Items
The items in the NDP 2019 Funpack are as follows:
Sustenance Items 
Mineral Water
Biscuits
Bread
Muffin
Chips
Publication Items
Souvenir Magazine
Discount Booklet
Interactive Items 
Face Tattoo
Miniature Flag
Bamboo Straws
Miscellaneous Items
Wet/Dry Tissue
Disposal Bag
Disposable Poncho
Hand Sanitizer
Sun Visor/Fan
Mosquito Patches
Luggage Tag
A6 Document Holder
After each NDP rehearsal and Preview, unused ponchos will be collected and given out at the next rehearsal/Preview. 
To find out more about National Day Parade (NDP) 2019, please visit https://www.ndp.org.sg/