National Gallery Singapore will be opened on the 24 November 2015 and visitors can look forward to participate in more than 20 free events and activities arranged for the public to indulge in a wide range of programmes that is designed to captivate and arouse your curiosity for art.
The opening celebration period will span over two weeks from 24 November to 6 December 2015 and admission is free. In order to keep the crowd at a comfortable number so that everyone can have a pleasant experience, visitors would need to go online to book for your tickets. Please click HERE to register for your time slot and get your tickets to enter the National Gallery. You can book your tickets online from 5th November onwards and each person can book up to a maximum of 5 tickets at one time. 
In addition, visitors can look forward to visit the two permanent galleries, the DBS Singapore Gallery and the UOB Southeast Asia Gallery. There will be a carnival at Padang from 27 to 29 of November 2015 with interactive art installations, community art workshops and artisanal treats. 5 large tents with different theme of Passion, Struggle, Community, Purpose and Rebirth will be installed at Padang for visitors to explore and participate in various activities inside each tent. 
At night, visitors can look forward to a spectacular "Share the Hope" Facade Show about 10 minutes which is sponsored by Cartier. It will showcase a stunning display of light and sound set against the historic backdrop of the newly revamped National Gallery Singapore.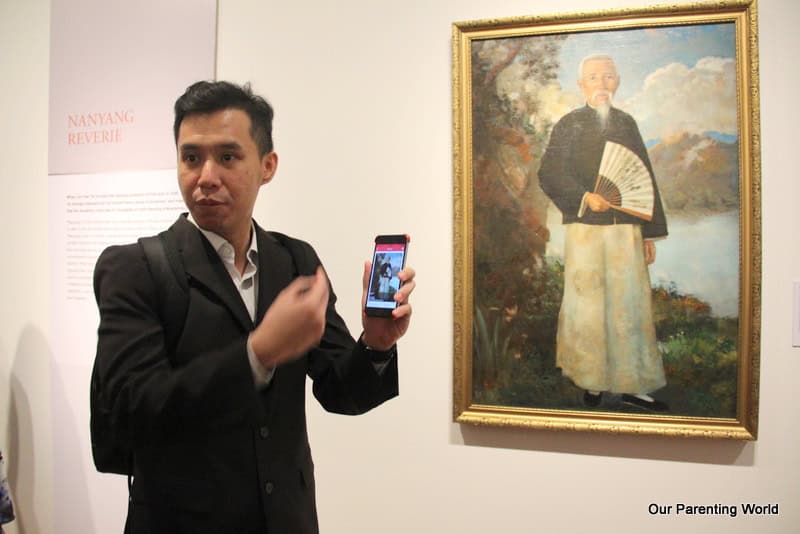 An innovative initiative by National Gallery is the introduction of Gallery Explorer App and Guide that will help visitors to explore the Gallery's massive 64,000 square metre space and vast collections of artwork.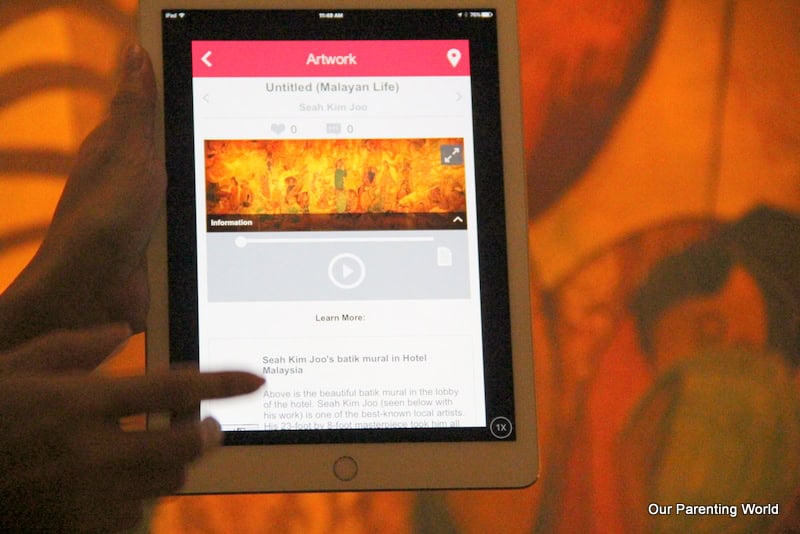 Visitors are able to download The Gallery Explorer app developed together with Accenture for free from Apple's App Store starting from 18 November onwards and an Android version will follow shortly after.
The app has useful features that will guide users through the gallery, create your own route, find out and learn more details about the artwork, share your experiences with other visitors as you are able to 'like' and comment on the art pieces that you are interested in.
Additional Information:
Event: National Gallery Opening Celebrations
Location: 1 St. Andrew's Road Singapore 178957
Date: 24 November to 6 December 2015
Opening Hours:
Monday to Thursday: 10 am to 7 pm
Friday, Saturday & Sunday: 10 am to 11 pm 
Admission is free and tickets are required for admission into the Gallery. Please click HERE to book your tickets from 5 November onwards. Each person can book up to a maximum of five tickets at one time.
From 7 December 2015 onwards after National Gallery Opening Celebration: 
Opening Hours:
Monday to Thursday, Sunday and Public Holidays: 10 am to 7 pm
Friday, Saturday & Eve of Public Holidays: 10 am to 10 pm
Admission:
Free admission for Singapore Citizens and PRs and children six years and under (except for selected exhibitions)
$20 for non-Singaporeans
$15 for concession holder and children between seven and 12 years old. 
Bring your children to Keppel Centre for Art Education located within National Gallery where they can enjoy four spaces created just for them. Please click HERE to read about it.